English Faculty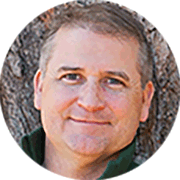 Kenneth Nivison
Interim Dean for School of Arts and Sciences
Dr. Kenneth Nivison is the Interim Dean for School of Arts and Sciences. Prior to joining the SNHU faculty, he held teaching appointments at DeSales University, the University of Northern Colorado, and Saint Anselm College.

He holds an A.B. in Politics from Saint Anselm College and an M.A. and Ph.D. (with distinction) in history from The Catholic University of America. Trained as a specialist in 18th and 19th century American history, he teaches a wide range of courses at SNHU, including American Environmental History, The Civil War and Reconstruction, Colonial New England, The Civil Rights Movement, American Slavery, World War II, and The Common Good, to name a few.

His research interests focus on the interplay of politics, culture and society from the era of the American Revolution through the American Civil War. His current research project blends environmental, economic, and political history in an examination of climate, geography, and social development in New Hampshire in the first decades of the 19th Century, centered on the famed "Year Without a Summer" of 1816. He has published several articles, essays, and reviews, including articles in the History of Education Quarterly and Diplomacy and Statecraft. He is also the author of book chapters in Jon L. Wakelyn, ed., Leaders of the American Civil War and in Clayton Jewett, ed., The Battlefield and Beyond. He has served SNHU in a number of positions, including History Program Coordinator and President of the Faculty Senate. He currently serves as a Trustee of the Manchester Historic Association.
E-mail: k.nivison@snhu.edu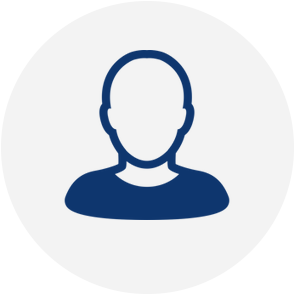 Shawn Maureen Powers EdD
Associate Dean
Dr. Shawn Maureen Powers joined Southern New Hampshire University in 2011, transitioning to a leadership role within the School of Arts & Sciences in 2014. Prior to joining academia and teaching humanities courses full time, she spent over two decades in the arts. She was an actress in New York City, and locally, she worked with the Currier Gallery of Art in Manchester, the Capitol Center for the Arts in Concord and Merrimack Repertory Theatre in Lowell, Mass.
Dr. Powers earned her EdD in Learning, Leadership and Community from Plymouth State University. She also received her MA in Arts Administration from Columbia University Teachers College and a BFA in Drama from New York University's Tisch School of the Arts.

Susan Cook
Department Chair (English), Associate Professor
An SNHU faculty member since 2011, Dr. Susan Cook is an associate professor of English. Her classes include 18th-, 19th-, and 20th-century British literature; gender studies; and composition. She is the current Coordinator of the Literature Program.
Cook received her BA and MA in English Literature from Boston College and her Ph.D. from the University of California, Santa Barbara. Before arriving at SNHU, she taught at Bemidji State University and the University of South Florida.
She is the President of the Nineteenth Century Studies Association, and the Treasurer of the Dickens Society. She has published on Dickens in Dickens Studies Annual, The Australasian Journal of Victorian Studies, Pedagogy, and Nineteenth Century Studies, and has authored the review essay, "Recent Dickens Studies: 2017," for DSA. She is currently co-editing a collection of essays on kink. Her book, Victorian Negatives: Literary Culture and the Dark Side of Photography in the Nineteenth Century, is forthcoming in August 2019 from SUNY Press.
Cook is a 2011 recipient of SNHU's Faculty Center Teaching with Technology Innovation Award as well as a finalist in 2014 and 2016 for the Excellence in Teaching Award.
Crystal Bickford
Associate Professor
Crystal Bickford is an Associate Professor of English at SNHU. Crystal's courses include Fundamentals of Writing, College Composition, Business Communication, and Sophomore Seminar.
Bickford received her Bachelor of Arts in English and a Master of Arts in Professional Writing from the University of Massachusetts-Dartmouth and her Doctor of Philosophy in Rhetoric and Linguistics from Indiana University of Pennsylvania.
At SNHU, Bickford serves on the General Education Implementation Task Force and the Assessment Committee.
Current professional memberships include Northeast Writing Centers Association (NEWCA), Writing Program Administrators (WPA), International Writing Centers Association (IWCA), European Association for the Teaching of Academic Writing (EATAW) and the National Association of Developmental Education.
Bickford's international contributions include, Bickford, Crystal. "Developing a Writing Consultants Program: Challenges for the Teacher, Tutor, and/or Administrator." Workshop conducted at the European Association for the Teaching of Academic Writing, 2011, Limerick, Ireland.
Bickford's numerous publications include, Bickford, Crystal. "Outside Looking In: Taking the Risk of Trading Autonomy in the Short-Term to Achieve Centrality in the Long-Term." "Marginal Words, Marginal Work?" Tutoring the Academy in the Work of Writing Centers. William J. Macauley, Jr. and Nicholas Mauriello, Eds. Published as part of the Hampton Press series on Composition and Literacy. March 2007. "Marginal Words, Marginal Work?" won the "Best Research Publication" from the International Writing Center Association (IWCA) -- Presented at CCCC; New Orleans, LA; April 2008
Bickford received the Outstanding Contributions to Learning Assistance Association of New England (LAANE) President's Recognition in 2000 and 2010, served as vice president and later president of the organization.

Allison Cummings
Professor
An associate professor of English, Dr. Allison Cummings joined SNHU in 2002. Courses taught include American Literature, Black Literary Tradition, Poetry Writing Workshop and first-year composition.
Cummings received her Bachelor of Arts in English Literature from Reed College, her Master of Arts in English Literature and her Doctor of Philosophy in 20th Century American and British Literature from the University of Wisconsin-Madison.
Cummings has published poetry and articles on poetry in journals such as Passages North, The Literary Review, and Contemporary Literature. She has also published nonfiction essays in EarthSpeak Magazine online.
Cummings has edited literary magazines, including Amoskeag: the Journal of SNHU and The Madison Review. She is currently the faculty advisor for SNHU's student literary journal, The Manatee.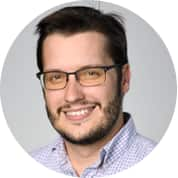 Bradfield E. Dittrich Ph.D.
Assistant Professor
With a Ph.D. in English and a concentration in Composition Studies from the University of New Hampshire, Dr. Bradfield Dittrich joins SNHU with an extensive background in writing literature. Dr. Dittrich also possesses an M.A. in Composition and Rhetoric from Salisbury University and earned his B.A. in English from St. Mary's College of Maryland.
Before joining SNHU, Dr. Dittrich spent five years as a graduate instructor at the University of New Hampshire, where he oversaw writing courses including Persuasive Writing, Technical Writing, and Introduction to Creative Nonfiction Writing. He has also served as a guest lecturer in graduate-level seminars and as an adjunct faculty member at the University of New Hampshire Manchester, Granite State Community College, and Prince George's Community College. He also spent several years as the Assistant Director of UNH's First Year Writing Program and several more as the Associate Director of the Connors Writing Center at UNH.

Sara Howe
Associate Professor
Sara Howe joined SNHU in 2013 as an assistant professor of English. Howe came from the University of Arizona where she was a highly involved graduate associate teacher, receiving numerous grants and awards. Howe received her Bachelor of Arts in English from Saint Joseph College, West Hartford, CT; her Master of Arts in English from Trinity College, Hartford CT; and her Doctor of Philosophy in Rhetoric, Composition, and the Teaching of English from the University of Arizona. Howe has curriculum and course development experience, editorial experience and has presented at several conferences.
Her dissertation, "(De)Compose, Shape-Shift, and Suture: Toward a Monstrous Rhetoric of Fan Compositions," studies fan fiction, vids, visual-spatial compositions, and other "fannish" transformative works as articulations of a monstrous rhetoric. In addition to fan studies, her research interests include composition theory and pedagogy, feminist rhetorics, new media, rhetoric in popular culture, and psychoanalytic theory. Her publications include "Teams, Tears, and Testimonials: A Rhetorical Reading of the Twilight Time Capsule," which will appear in Reception: Texts, Readers, Audiences, History (2013).

Jeanne Hughes
Associate Professor
An associate professor of English, Dr. Jeanne Hughes began as an adjunct instructor in 1993 before joining the full time faculty in 2014. Courses taught include Fundamentals of Writing, College Composition, Sophomore Seminar, The Literary Imagination, World Mythology, and The English Language. Dr. Hughes was a finalist for the SNHU Excellence in Teaching Award in 2019.
Hughes's research focuses on creating readers, teaching writing through story, and using literacy narratives to increase student metacognition. She has given various conference presentations on teaching practices. Publications include "Learning Skills that Transfer: Using Class Conferences to Teach Critical Thinking" (2017) in The Journal of Student Success in Writing, "Building Classroom Community through Collaboration" (2017) in Idiom Online and "How Gender and Racial Identity Development Informs White Women Teachers" (2013) in Rivier: Insight Academic Journal.
Hughes received her Bachelor of Arts in English Teaching, and her M.A.T. in English Teaching from the University of New Hampshire, Durham and her Ed.D in Educational Leadership and Learning from Rivier University, Nashua.
Hughes's professional affiliations include American Educational Research Association, College Reading and Learning Association, Learning Assistance Association of New England, National Council for Teachers of English, National Organization for Student Success, and TESOL International Association.

Benjamin Nugent
Director of Mountainview MFA, Associate Professor
Benjamin Nugent, Director of the Low-Residency Mountainview MFA in Fiction and Nonfiction, is the author of the novel "Good Kids" (Scribner), and the cultural history "American Nerd" (Scribner). His short stories have appeared in The Paris Review, Tin House and Vice and been anthologized in "Best American Short Stories" and "The Unprofessionals: New American Writing from the Paris Review."
His journalism has appeared in The New York Times Magazine, The New York Times Op/Ed Page, Time, GQ, The Washington Post, The Atlantic, and n+1. He earned his Bachelor's in English from Reed College, and was an Arts Fellow at the Iowa Writers' Workshop, where he earned his MFA in fiction.

David Swain
Professor
Teaching at SNHU since 2007, Dr. David Swain is an associate professor specializing in Renaissance British literature. Swain received an SNHU Excellence in Teaching Award nomination in 2010. His research is in early modern medicine, renaissance comedy and English social history. Courses taught include Shakespeare, Literary Theory, British Literature: 1500-1800, World Literature I and Introduction to Poetry.
Swain holds a Bachelor of Arts from Eastern Nazarene College, a Master of Arts from Pennsylvania State University, and a Doctor of Philosophy from the University of Massachusetts.
Professional associations include Shakespeare Association of America, Renaissance Society and the Modern Language Association.
Swain has edited "The Routledge Encyclopedia of Tudor England," (2001, 2011) and "Shakespeare's Twelfth Night for the Broadview Anthology of British Literature Editions," (2011). Book chapters include "'Notlernyd in physike': Thomas Elyot, the Medical Humanists, and Vernacular Medical Literature," which was published in "Renaissance Historicisms," edited by James M. Dutcher and Anne Lake Prescott. Swain reviews for Kritikon Litterarum and has written numerous encyclopedia articles.

Kristina Wright
Associate Professor
Kristina Wright joined SNHU in 2013 as an assistant professor of English. Prior to SNHU, Wright taught at Bentley University in the Expository Writing program and the University of Massachusetts, Boston, in the Critical Reading and Writing program where she received extensive teaching experience in composition and rhetoric, critical reading and writing, and oral communication. She has expertise in college writing assessment and learning outcomes.
Wright's publications include "How am I doing in this class?" Student Self-Assessment in College Writing," forthcoming in the University of Massachusetts' Center for Innovative Teaching (CIT) journal, and "Entertain Me, Please!" The Uses (and Abuses) of Media and Technology in the College of Writing Classroom," an article for submission to the Journal of College Composition and Communication. She has participated in numerous writing and literature conference presentations, and is also a published poet.
Wright received her Bachelor of Arts in English from the University of North Carolina, Charlotte, and her Master of Arts in English and Doctor of Philosophy in English from Tufts University, where she taught composition and rhetoric in its First-Year Writing program.