Management Science and Computer Information Systems Faculty

Dr. Elizabeth Henley
Associate Professor (Computer Information Systems) | Co-Chair (Business Administration and Management)
An assistant professor of Information Technology, Dr. Elizabeth Henley joined SNHU in 2002 as a disability specialist and most recently held the position of associate director, assistive technology.
Dr. Henley received her Bachelor of Arts in English Language and Literature, her Bachelor of Arts and Humanities, and her Master of Education in Elementary education from SNHU and her Doctor of Education from Walden University.
Dr. Henley serves on numerous SNHU committees including Center for Teaching and Learning, Assessment Alliance, Electronic Document Managing Committee, and mySNHU Governance. Dr. Henley is the group facilitator for Peer Connections/Social Skills Group, and the advisor for both the Anime and Film Club and the American Sign Language Club.
Dr. Henley's presentations at SNHU for classroom and groups include topics on assistive technology for students with disabilities and assistive technology for writing support for all students.
Dr. Henley is certified in Elementary Education (K-8) and Special Education (K-12).
Conference presentations include Dr. Henley, E., Hamilton, J., Luongo, E., & Hanley, L. (2013, November). What's the next step?: Transitioning to post-secondary settings after high school. Presented at the Learning Ally Parent Ally Webinar.
Dr. Henley is a member of the Association on Higher Education and Disability – New England (AHEAD NE).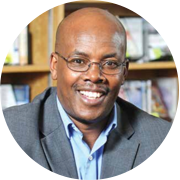 Innocentus Alhamis
Assistant Professor
Dr. Innocentus Alhamis' relationship with SNHU dates back to 2008, when he first began serving as an instructor in the School of Business. Dr. Alhamis also served as an assistant professor within the Division of Business at River University in Nashua, NH, beginning in 2014. There, he taught courses on topics including international business, business analytics, risk management and decision making, managerial finance, and more, while also serving as the university's director of graduate programs. His teaching career also includes time as a teaching assistant at the International University of Japan and as a lecturer in the Open University of Tanzania.
Dr. Alhamis earned his Master of Arts in International Economics from the International University of Japan in 1999. His thesis was title "Effectiveness of Financial Liberalization: A Case Study of Financial Liberalization in Tanzania." He went on to earn his PhD in Financial Management from SNHU, with a dissertation title "Management of Capital in Worker-Owned Cooperatives: A Comparative Case Study of Food Co-ops."
Dr. Alhamis is also a social entrepreneur. He is a founding member, co-owner, and coordinator of The eSoma, Inc., a massive online teaching platform for all levels of education from elementary school to graduate classes. The eSoma platform provides online learning opportunities by delivering entire courses via video lectures, audio files, PowerPoint presentations, documents, discussions, and web content. These resources are provided free of charge to instructors to create their courses, which are most often offered at no cost.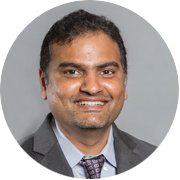 Kishore Kumar Pochampally
Professor
Dr. Kishore Kumar Pochampally joined SNHU in 2005 as an assistant professor. Pochampally received his Bachelor of Science in Mechanical Engineering from the National Institute of Technology, India. He has prior academic experience is as a Post-doctoral Fellow at Massachusetts Institute of Technology in Cambridge. He holds graduate degrees (MS and PhD) in Industrial Engineering (Research focus: Operations and Supply Chain Management) from Northeastern University in Boston, MA.
Kishore's research interests are in the areas of Supply Chain Design, Six-Sigma Quality Management, Quantitative Decision-making, and Reverse Logistics. He has authored several technical papers for international journals and conference proceedings, and his research work has been cited in technical papers worldwide by other researchers. He has published a book (with Taylor and Francis) titled, ''Strategic Planning Models for Reverse and Closed-loop Supply Chains.''
He was awarded the Best Paper Award, Institute of Electrical and Electronics Engineers in 2004 and the Award for Outstanding Scholarly Work, Laboratory for Responsible Manufacturing, Northeastern University in 2003.

Lundy Lewis
Professor
Dr. Lundy Lewis is a professor of computer information technology, chair of the Information Technology Department and co-chair of the game design and development program. He is an expert in computer networking, cyber security and artificial intelligence. A researcher for the U.S. Department of Defense who focuses on protecting computerized information, he brings 15 years of industry experience to the classroom. Lundy holds 35 U.S. patents and has published three books on network management.
Lewis infuses his lectures with real-world examples and invites industry experts to help students prepare for information-technology careers. He also teaches courses on game design and digital music.
Lewis earned his Bachelor of Science in Mathematics and Bachelor of Arts in Philosophy with an emphasis on Computer Science from the University of South Carolina, a Master of Science in Computer Science from Rensselear Polytechnic Institute and a Doctor of Philosophy focusing on Logic and Artificial Intelligence from the University of Georgia.
Refereed Journal Articles include Lewis, L. (2003). "QoS and Bandwidth Management in Broadband Cable Access Networks. Computer Networks, Special Issue on Management of Services."
Lewis serves as session chair, International Conference on Information Fusion and chairperson for the American Association of Artificial Intelligence: Workshop on Human/Robotic Interfaces, Chairperson for IEEE Military Communications Conference and IEEE International Enterprise Networking and Services Conference.
Lundy Lewis (2013-2016) was a previous Chair of the Christos and Mary Papoutsy Distinguished Chair in Ethics and Social Responsibility.

Shauna A. Beaudin, Ph.D.
Assistant Professor
An Assistant Professor of Information Technology in the CIT department, Dr. Beaudin joined SNHU in the fall of 2016. She brought with her over a decade of teaching experience, having spent time as an adjunct or part-time faculty member at schools ranging from Daniel Webster College and the New Hampshire Art Institute to the University of New Hampshire and even SNHU.
For years, Dr. Beaudin has served as a technology consultant, and brings to bear expertise in a variety of IT subjects. Her teaching topics include Accounting Information Systems, Telecommunications and Networking, Wireless Programming, and a host of different programming languages and web technologies.
Dr. Beaudin earned her PhD in Information Systems from Nova Southeastern University in Ft. Lauderdale, FL. Additional degrees earned by Dr. Beaudin include a BA in Business Administration and an MBA.
Dr. Tej Dhakar
Professor (Management Science)
Dr. Tej Dhakar is Professor of Management Science. He joined SNHU in 1995 and teaches classes in Business Analytics, Management Science, Operations Management, and Project Management to undergraduate and graduate students. He also teaches advanced quantitative methods classes in the doctoral program and has assisted many students in their research.
Dr. Dhakar has earlier taught business students at the Institute of Management Technology and the University of Delhi in India and at the University of Alabama and West Virginia Institute of Technology. His business experience includes managing printing operations at the Times of India and the Tata Press Limited for nine years.
Dr. Dhakar received his B.Tech. in Mechanical Engineering from the Indian Institute of Technology, his MBA from the University of Delhi, and his PhD in Management Science from the University of Alabama. While at the University of Alabama, he was selected for the Outstanding Graduate Research Assistant Award and the Excellence in Research by a Doctoral Student Award by the University. He was also inducted into the Beta Gamma Sigma Honor Society for Business.
Dr. Dhakar is a life member of the Production and Operations Management Society and a member of the Project Management Institute and the Decision Sciences Institute. He is also serving as the Secretary of the India Association of New Hampshire. Dr. Dhakar's current research interests include sales forecasting, multiple level lot sizing, anomalies in the behavior of the stock market, and mixed model assembly line sequencing. His research has been published in international journals including Computers and Operations Research, Advances in Business and Management Forecasting, Journal of Applied Economics, International Finance Review. Communications in Statistics, Benchmarking, International Journal of Production Research, Journal of Japan Industrial Management Association, and Journal of Korean Institute of Industrial Engineers.