Marketing Faculty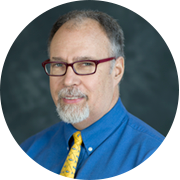 Bill Lightfoot Ph.D.
Dean (School of Business)
Dr. Bill Lightfoot brings to the table over 15 years of global senior leadership experience, including seven years overseas in multicultural organizations. He most recently served as Managing Director of Village Inc. Africa, where he developed a new business model for driving economic development in rural communities. He has also served as Dean of Brenau University's College of Business and Mass Communication and as Associate Dean of Graduate Programs, Institutional Advancement, and Strategic Planning at the International University of Monaco.
Dr. Lightfoot earned his B.S. in Electrical Engineering from Bucknell University before moving on to earn his MBA in General Management from the University of North Carolina. He also earned his Ph.D. in Organization and Management from Capella University and possesses a CCMP (Certified Change Management Professional) Certificate from the Association of Chance Management Professionals.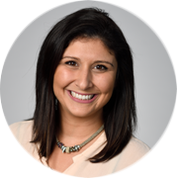 Dr. Leila Samii
Associate Professor (Marketing)
Dr. Leila Samii is an Assistant Professor of Marketing and has been a full time professor since 2016. Dr. Samii completed her Bachelor of Science Degree in Psychology at Southern New Hampshire University. She then completed course work in Forensic Psychology at City University in New York. From there, she returned to SNHU, where she received her Master of Science (MS) in International Business and completed her Ph.D. in International Business with a Marketing concentration in 2013. Dr. Samii's dissertation focused on, "The Disruption of Social Media: Branding in a Cultural Context." The dissertation examined social media, cross cultural factors, and brand image to define theoretical concepts. The methodology was heavily statistical based with a qualitative component to analyze global social media at a deeper level.
Dr. Samii oversees the Social Media Marketing minor. Her other SNHU involvements include previously being the co-chair of the Graduate Council (Co-Chair) and she currently sits on the following committees: Center for Teaching and Learning, Institutional Review Board, University Curriculum Committee. Dr. Samii was selected to be a part of the SNHU Inclusion and Diversity Committee, CETA 3, and the Healthy Promotion Prevention Team. Most notably, Dr. Samii and a team created the first ever SNHU Business of Mindfulness Conference that drew in over 200 people from across all divisions of SNHU and 32 had speakers, some internal and some external to SNHU. She is also the faculty advisor for the SNHU Chapter of the American Marketing Association (AMA). Dr. Samii is the VP of Marketing of the Marketing Management Association and the Proceedings Co-Editor and sits on the board of the World Affairs Council of New Hampshire. Moreover, Dr. Samii was the Internship Advisor for the International Central Office of Delta Mu Delta from 2014-2018.
Prior to becoming a full time professor at SNHU, she has taught at SNHU (adjunct), Harvard Extension School (adjunct instructor), Harvard Summer School (adjunct instructor), and Aurora University (Assistant Professor). Dr. Samii has publications and presentations, the most notable is a book chapter titled, "Engaging your Global Social Media Audience: A Framework for E-Retailers" (2016). She also brings great experience with her into each class, as she has worked in numerous marketing-related roles, such as Social Media Marketing Manager.

Micheline Anstey
Associate Professor
Micheline Anstey has 35 years of combined professional and teaching experience in the field of marketing and sales. She has been a full-time faculty member in the Marketing Department of the School of Business since 2005. She has been the Director for the SNHU Center for Professional Sales since 2015 and Advisor to the Professional Sales Association, a student-run club on campus, since 2014. Also, in 2014, she received her University Sales Faculty Certification from the Sales Education Foundation (SEF).
Micheline's awards include the 2015 Excellence in Full-Time Faculty Academic Advising Award, the 2012 Penmen Faculty Staff Appreciation Award (FSA) and the 2005 Community Faculty Member Excellence in Teaching Award. She was also nominated for the Excellence in Full-Time Faculty Teaching Excellence Award in 2009 and each year from 2012 to 2015.
Additionally, since 2014, Micheline has been leading her team of sales students to local, regional, national and global sales competitions. Her team consistently performs well; in 2015, 2016 and 2017, the students excelled and won the Team Championship at the Northeast Intercollegiate Sales Competition (NISC).
Micheline received her Bachelor of Arts from Saint Anselm College in 1981 and her Master of Business Administration from New Hampshire College in 1991.
Micheline is a member of the American Marketing Association (AMA), the Sales & Marketing Executives International Association (SMEI) and a Sales Education Foundation (SEF) Top Sales Educator.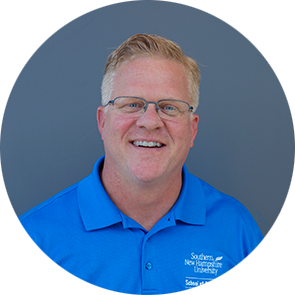 Dr. Andrew Lynch
Professor (Marketing) | Co-Chair (Sport, Marketing, and Hospitality)
Dr. Andy Lynch brings 20 year of higher education teaching and administrative experience, including multiple years in the Middle East at the American University of Sharjah. He currently serves as the Co-Chair of the Sport, Marketing and Hospitality Department and teaches a variety of marketing undergraduate and graduate courses. He most recently completed a 5-year appointment as the Associate Dean for Quality and Innovation in the School of Business of Southern New Hampshire University. During this appointment, he led efforts to pilot the newly created Integrated Business Core, Degree in Three programs, supervised school-wide assessment efforts, and worked with businesses to provide learners in-class project-based learning opportunities. Prior to his role as Associate Dean, Dr. Lynch served as the Chair of the Marketing Department, beginning his teaching career at SNHU in 2007. Dr. Lynch, served multiple roles in the sport marketing, advertising, and broadcast industries prior to his career in higher education.
Dr. Lynch earned his Bachelor of Science in Mass Communication/Public Relations and Master of Science in Public Administration from Southeast Missouri State University. As a student worker during this period, Lynch was active in various marketing, development and compliance roles. He earned his Doctor of Philosophy in Mass Communication and Media Arts from Southern Illinois University-Carbondale. Integrated marketing communication was the focus of his dissertation, exploring marketing communication that impact the prospective undergraduate student college choice process. Lynch recently earned a Master of Science in Instructional Design and Technology from Southern New Hampshire University. Current research interests include higher education marketing, curriculum design, and COVID19 marketing and consumer behavior.