Math Faculty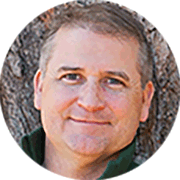 Kenneth Nivison
Interim Dean for School of Arts and Sciences
Dr. Kenneth Nivison is the Interim Dean for School of Arts and Sciences. Prior to joining the SNHU faculty, he held teaching appointments at DeSales University, the University of Northern Colorado, and Saint Anselm College.

He holds an A.B. in Politics from Saint Anselm College and an M.A. and Ph.D. (with distinction) in history from The Catholic University of America. Trained as a specialist in 18th and 19th century American history, he teaches a wide range of courses at SNHU, including American Environmental History, The Civil War and Reconstruction, Colonial New England, The Civil Rights Movement, American Slavery, World War II, and The Common Good, to name a few.

His research interests focus on the interplay of politics, culture and society from the era of the American Revolution through the American Civil War. His current research project blends environmental, economic, and political history in an examination of climate, geography, and social development in New Hampshire in the first decades of the 19th Century, centered on the famed "Year Without a Summer" of 1816. He has published several articles, essays, and reviews, including articles in the History of Education Quarterly and Diplomacy and Statecraft. He is also the author of book chapters in Jon L. Wakelyn, ed., Leaders of the American Civil War and in Clayton Jewett, ed., The Battlefield and Beyond. He has served SNHU in a number of positions, including History Program Coordinator and President of the Faculty Senate. He currently serves as a Trustee of the Manchester Historic Association.
E-mail: k.nivison@snhu.edu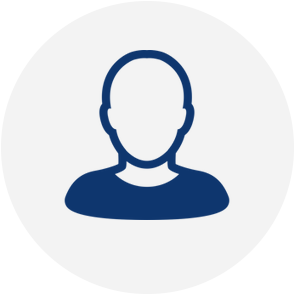 Shawn Maureen Powers EdD
Associate Dean
Dr. Shawn Maureen Powers joined Southern New Hampshire University in 2011, transitioning to a leadership role within the School of Arts & Sciences in 2014. Prior to joining academia and teaching humanities courses full time, she spent over two decades in the arts. She was an actress in New York City, and locally, she worked with the Currier Gallery of Art in Manchester, the Capitol Center for the Arts in Concord and Merrimack Repertory Theatre in Lowell, Mass.
Dr. Powers earned her EdD in Learning, Leadership and Community from Plymouth State University. She also received her MA in Arts Administration from Columbia University Teachers College and a BFA in Drama from New York University's Tisch School of the Arts.
Megan Sawyer
Department Chair (Mathematics), Associate Professor
Dr. Megan Sawyer joined the mathematics department as an assistant professor in 2013. Courses taught include: Heart of Mathematics, Applied Statistics, Calculus, Cryptology, Applied Linear Algebra, and Differential Equations.
Sawyer received their Bachelor of Science in Mathematics Education from University of Colorado Denver, a Certificate of Post-Baccalaureate Studies in Mathematics from Smith College, and their Master of Science in Mathematics and Doctor of Philosophy in Applied Mathematics from North Carolina State University. Sawyer was nominated for SNHU¹s Excellence in Teaching award in 2015, as well as several teaching awards from North Carolina State University.
Sawyer has served or serves as a member of the School of Arts and Sciences Curriculum Committee, Undergraduate Research Committee, and the President's Commission on LGBTQ Advocacy. In addition, they serve on the Great Bay Community College Mathematics Department Advisory Board, have participated in several symposia for Diversity, Equity and Inclusion in Higher Education, and serve as an advisor to Generation Equality, an advocacy group on campus.
Research interests include physiologically based pharmacokinetic (PBPK) modeling including applications to Vitamin D as well as dermal models. Multiple conference presentations and publications, including articles submitted to Toxicology Letters and Journal of Pharmacokinetics and Pharmacodynamics, center around these topics. Research awards include the US Environmental Protection Agency 2013 Level III Scientific and Technological Achievement Awards (STAA) for work conducted with undergraduate students. Other publications include "Modeling Dynamic Biological Systems" by Hannon and Ruth, Mathematical Association of America Book Reviews, October 2015.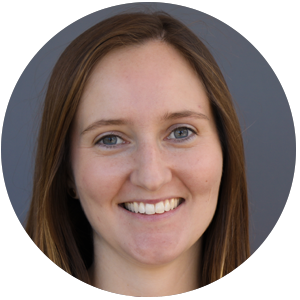 Christine Caples
Assistant Professor
Dr. Christine Caples joined SNHU as an Assistant Professor of Mathematics in 2017. Originally from Boston, she earned her Ph.D. in Applied Mathematics and MS in Mathematics from the University of Iowa and her BS in Mathematics from Fairfield University. As a graduate student, she completed a Graduate Certificate in College Teaching and was awarded the University of Iowa Council on Teaching Outstanding Teaching Assistant Award. Prior to coming to SNHU, Dr. Caples spent a year teaching at Lesley University in Cambridge, MA.
Dr. Caples is a 2017 fellow of MAA Project NExT. Her research interests are in knot theory and, more recently, mathematics education. Specifically, she is interested in exploring inquiry-based learning in the classroom. She loves teaching and getting students excited about mathematics.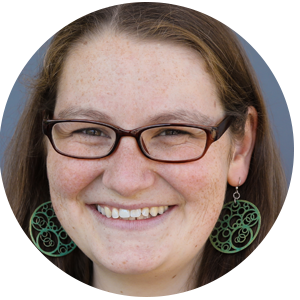 Melanie Fraser
Assistant Professor of Mathematics
Dr. Melanie Fraser joined the math department at Southern New Hampshire University in 2019. Prior to SNHU, she served as an instructor, graduate learning fellow and a teaching assistant at Dartmouth College.
Fraser earned her PhD and Master of Arts in Mathematics from Dartmouth. She previously received two bachelor's degrees from Middlebury College – in mathematics and Chinese.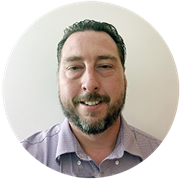 Adam Gilbert
Associate Professor
Dr. Gilbert joined SNHU as an assistant professor of mathematics in the Fall of 2014. Prior to coming to SNHU, Gilbert earned his bachelor's degrees in mathematics and economics from Merrimack College, completed his master's and PhD in mathematics at the University of Rhode Island, and spent a year teaching at Northeastern University. Courses taught at SNHU include Introductory Applied Statistics, Regression Analysis, Precalculus, Calculus I, and Number Theory. Gilbert was a finalist for SNHU's Excellence in Teaching Award during the 2014 – 2015 academic year.
Dr. Gilbert's primary area of research is in graph theory, a branch of discrete mathematics. Interests include graph representations, graph coloring, Ramsey problems, and also combinatorial game theory. Gilbert has published in the area of difference equations as well as in graph theory, and has a 2015 paper which confirms the Erdős-Sós Conjecture for graphs having restricted diameter (due to appear in Congressus Numerantium). In addition to publishing, Gilbert regularly attends and speaks at regional and national conferences. Recent talks include "Games of No Chance: Mathematical Analysis of Some Combinatorial Games", the keynote address at the 2015 North Shore Undergraduate Mathematics Conference.

Current and recent SNHU committees include SAS Strategic Planning Committee, University Conduct Board, and Scholastic Standing Committee. Professional memberships include: Mathematical Association of America, American Mathematical Society, National Council for Teachers of Mathematics, Society for Industrial and Applied Mathematicians, and the Institute for Operations Research and the Management Sciences.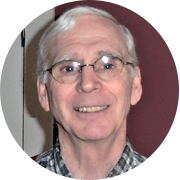 David M. Gray Ph.D.
Assistant Professor
Before arriving at SNHU, Dr. David Gray enjoyed more than a decade as an associate professor in the mathematics department of New England College in Henniker, NH. Dr. Gray has held a variety of teaching positions at colleges including the University of New Hampshire and Colby-Sawyer College. He has also spent time with the New Hampshire Technical Institute and the Hillsboro-Deering, Henniker, and ConVal school districts in New Hampshire.
Dr. Gray is a member of the National Council of Teachers of Mathematics and the Mathematics Association of America. He earned his B.A. in Mathematics and Music Composition and Theory from New England College, before moving on to earn his M.Ed. in Mathematics Education from Plymouth State College and his M.S. in Mathematics from the University of New Hampshire. He earned his Ph.D. in Mathematics Education from the University of New Hampshire in 2006, with a dissertation titled An investigation into pre-service teachers' and professional mathematicians' perceptions of mathematical proof at the secondary school level.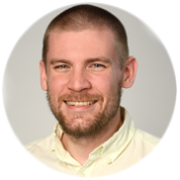 William T. Jamieson Ph.D.
Assistant Professor
Dr. Jamieson joined SNHU as an Assistant Professor of Mathematics in 2016. He is a Rhode Island native, and he earned his Ph.D. in mathematics from the University of Rhode Island in 2015. After graduating, he spent a year as a Visiting Assistant Professor at Wheaton College (MA). He loves to teach and to share his enthusiasm for mathematics with his students. He was awarded the Robert Sine Memorial Scholarship for Teaching Excellence in Math while a graduate student at the University of Rhode Island, and is a 2016 fellow of MAA Project NExT.
Dr. Jamieson's research is in the field of difference equations and discrete dynamical systems. His current work is focused around the study of the local qualitative behavior of planar maps near non-hyperbolic fixed points, especially those which have characteristic values equal to one or negative one. He is also interested in applications of discrete dynamical systems to population modeling in mathematical biology, in particular host-parasitoid models.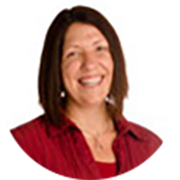 Megan Paddack Ph.D.
Assistant Professor of Mathematics, School of Arts and Sciences at SNHU
Megan Paddack is an Assistant Professor of Mathematics in the School of Arts and Sciences at Southern New Hampshire University (SNHU). She developed SNHU's new Middle School Mathematics Education Program, is currently working on developing the Secondary Mathematics Education Program, and serves as the Program Coordinator for the School of Education's programs in mathematics education. She is one of the original members of the Ed. D. development committee and will be teaching courses for this program related to conducting research in the field of education.
Megan earned her Ph. D. in Mathematics Education from the Department of Mathematics & Statistics at the University of New Hampshire. Her dissertation and current research interests are related to teacher knowledge, mathematical proofs in pre-college classrooms, and teacher education both pre-service and in-service. She came to SNHU three years ago. During that time and during her time at UNH, she has taught mathematics courses, for future teachers and for general education students. She has also taught graduate courses in mathematics and education, and is currently serving on a dissertation committee for a student who has successful defended her dissertation and is finalizing her writing. Megan has also served at the project manager for a Middle School Mathematics Partnership Grant at UNH, and works with a number of New Hampshire School Districts as a professional development leader.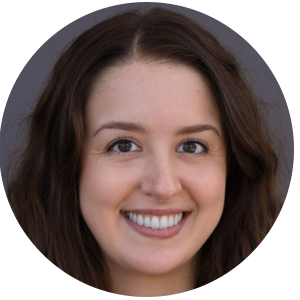 Jenna Reis
Assistant Professor of Mathematics
Dr. Jenna Reis joins the mathematics department at SNHU after spending the previous three years as an assistant professor of mathematics at Fitchburg State University. Prior to that time, she had worked since 2010 as a graduate teaching assistant at the University of Rhode Island. Her primary research area is numerical linear algebra, and she has been published in numerous academic journals.
Reis earned her Bachelor of Arts in Mathematics (with a minor in Economics) from Emmanuel College in Boston. She went on to earn both an MS and PhD in Mathematics from the University of Rhode Island.