Social Sciences Faculty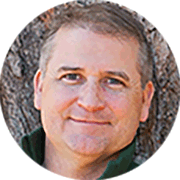 Kenneth Nivison
Interim Dean for School of Arts and Sciences
Dr. Kenneth Nivison is the Interim Dean for School of Arts and Sciences. Prior to joining the SNHU faculty, he held teaching appointments at DeSales University, the University of Northern Colorado, and Saint Anselm College.

He holds an A.B. in Politics from Saint Anselm College and an M.A. and Ph.D. (with distinction) in history from The Catholic University of America. Trained as a specialist in 18th and 19th century American history, he teaches a wide range of courses at SNHU, including American Environmental History, The Civil War and Reconstruction, Colonial New England, The Civil Rights Movement, American Slavery, World War II, and The Common Good, to name a few.

His research interests focus on the interplay of politics, culture and society from the era of the American Revolution through the American Civil War. His current research project blends environmental, economic, and political history in an examination of climate, geography, and social development in New Hampshire in the first decades of the 19th Century, centered on the famed "Year Without a Summer" of 1816. He has published several articles, essays, and reviews, including articles in the History of Education Quarterly and Diplomacy and Statecraft. He is also the author of book chapters in Jon L. Wakelyn, ed., Leaders of the American Civil War and in Clayton Jewett, ed., The Battlefield and Beyond. He has served SNHU in a number of positions, including History Program Coordinator and President of the Faculty Senate. He currently serves as a Trustee of the Manchester Historic Association.
E-mail: k.nivison@snhu.edu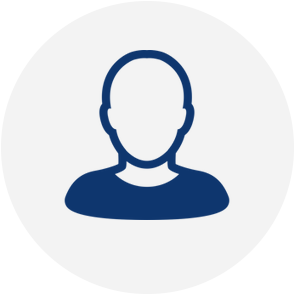 Shawn Maureen Powers EdD
Associate Dean
Dr. Shawn Maureen Powers joined Southern New Hampshire University in 2011, transitioning to a leadership role within the School of Arts & Sciences in 2014. Prior to joining academia and teaching humanities courses full time, she spent over two decades in the arts. She was an actress in New York City, and locally, she worked with the Currier Gallery of Art in Manchester, the Capitol Center for the Arts in Concord and Merrimack Repertory Theatre in Lowell, Mass.
Dr. Powers earned her EdD in Learning, Leadership and Community from Plymouth State University. She also received her MA in Arts Administration from Columbia University Teachers College and a BFA in Drama from New York University's Tisch School of the Arts.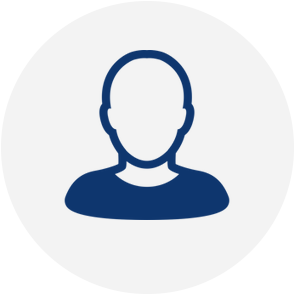 Robert MacAuslan
Dept. Chair / Full Professor
Robert MacAuslan joined SNHU in 2015 as an assistant professor of sociology. He has over ten years of experience teaching ESL and Sociology at all education levels. MacAuslan is fluent in Mandarin Chinese and proficient in Japanese. He is also the founder/CEO of Phonologics, Inc. a pronunciation software company.
MacAuslan received a Bachelor of Arts in Psychology from Plymouth State University, a Bachelor of Arts in Chinese from Washington State University, a Master of Arts in Regional Economic and Social Development from the University of Massachusetts Lowell, and his Doctor of Philosophy in Sociology from Washington State University.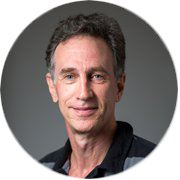 Paul A. Barresi
Professor
Paul A. Barresi holds a full-time appointment as Professor of Political Science and Environmental Law at Southern New Hampshire University and a part-time appointment as Adjunct Professor of Law at the Sun Yat-sen University School of Law in Guangzhou, China, where he was a Fulbright Lecturer in Law in 2016. Before joining the SNHU faculty in 2001, Professor Barresi helped to advise Fortune 500 companies in complex environmental compliance matters at one of New England's leading law firms; taught legal practice skills to law students; explored the interpretation and implementation of forestry law and policy in-country in Poland and Albania as a visiting scholar in the Development Law Service of the Food and Agriculture Organization of the United Nations; and for a decade was certified as an associate wildlife biologist by the Wildlife Society. At SNHU, he teaches courses in environmental politics, public policy, and law; sustainable development; and sustainability. He has been nominated twice for an SNHU Excellence in Teaching Award.
Professor Barresi holds a Bachelor of Science from Cornell University, where he majored in Natural Resources; a Juris Doctor With Highest Honors from the George Washington University National Law Center; a Master of Arts in Law and Diplomacy from the Fletcher School of Law and Diplomacy at Tufts University, where he was a Ford Foundation Fellow in Public International Law; and a Doctor of Philosophy in Political Science from Boston University, where he was a Presidential University Graduate Fellow. Along the way, he interned on the majority staff of the Subcommittee on Water Resources of the Committee on Public Works and Transportation in the U.S. House of Representatives; in the Office of the Assistant Secretary for Water and Science at the U.S. Department of the Interior; and at Cornell University's Shackelton Point Biological Field Station in Bridgeport, New York.
Professor Barresi's scholarly work has been published or has been accepted for publication in three languages on four continents. His conference and workshop presentations and ongoing scholarly collaborations and other professional activities are equally global in scope. He has authored or co-authored chapters in several books, including the leading U.S. treatise on the law of hazardous waste; the world's first reference handbook on the field of environmental leadership; two volumes of the world's longest-running book series on matters related to education, communication, and training for sustainable development; one of the inaugural volumes of another international sustainability book series; and the original Massachusetts Environmental Law Handbook. His articles on legal, political, and other topics have been published in a broad array of peer-reviewed academic journals and law reviews in the United States and abroad. Most recently, Professor Barresi served as co-editor of and as author or co-author of several chapters in Education for Sustainable Human and Environmental Systems: From Theory to Practice (Routledge, 2019), which is based on the work of the Interdisciplinary Environmental Association's Sustainable Human and Environmental Systems Roundtable, which he also co-chairs. Professor Barresi also has been serving as co-editor of and contributor to a book of papers in collection by non-Chinese scholars of relevance to China's efforts to build an "ecological civilization" (shengtai wenming) for publication in China. He has served as a pro bono contributor to the development of the environmental impact assessment titles of an Environment and Natural Resources Code for the Kingdom of Cambodia and as an invited foreign expert on a U.S.-China environmental impact assessment law research team officially associated with the efforts of China's Ministry of Ecology and Environment's effort to revise China's environmental impact assessment law. He also was a visiting scholar at the Rajiv Gandhi National University of Law in Patiala, Punjab, India, in 2018.
Professor Barresi was Founding Chair of the Northeastern (U.S.A.) Political Science Association's Section on Environmental Politics and Policy; has served on the Executive Committee of the National (U.S.A.) Council for Science and the Environment's ("NCSE") Council of Environmental Deans and Directors; and was an accredited NCSE delegate to the 4th United Nations Environment Assembly in Nairobi, Kenya. He currently serves on the editorial boards of the Interdisciplinary Environmental Association's Interdisciplinary Environmental Review, the International Journal of Environment and Sustainable Development, and the World Review of Science, Technology and Sustainable Development, and is Founding Co-Editor in Chief of the Journal of Sustainability Research. At SNHU, he has served as President of the Faculty Senate and on a broad array of governance and other committees.
As part of his scholarly work, Professor Barresi has translated an array of Russian environmental and policy materials into English. He also reads some Chinese characters and speaks some Mandarin Chinese.
Francis Catano
Professor
Dr. Francis Catano, a professor of sociology, has worked at SNHU since 2005. Catano brings over 30 years of community experience to SNHU. A champion of hands-on, community-based learning, Catano is a community psychologist and sociologist. His areas of expertise include community development and human services, youth counseling, and human environments.
Catano received his Bachelor of Arts in Sociology from St. Anselm College, his Master in Education in Community Mental Health Counseling from Northeastern University, and his Doctor of Philosophy in Human Services from Walden University.
His publications include ''Childcare Worker Assumptions about Caring.'' (2008), VDM Publishing, Lightning House.
Catano received the Leadership and Service Award, New Hampshire Division of Children and Youth, 1998; the Community Leadership Award, Greater Manchester Association of Social Service Agencies, 1997; and the Juvenile Justice Award, U.S. Department of Justice, 1982.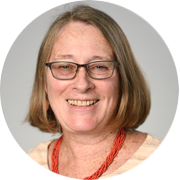 Christina Clamp
Professor
Dr. Christina Clamp has over 30 years of teaching experience at SNHU, where she is a professor with the School of Arts and Sciences and is the director of Co-operatives and Community Economic Development.
Clamp received her Bachelor of Arts in Liberal Arts from Friends World College, her Master of Arts in Sociology and her Doctor of Philosophy in Sociology from Boston College.
At SNHU, Clamp's committee work has included development of the Institutional Research Review Board, NECHE Self-Study Committees, the College Budget Advisory Committee, adhoc Salary Equity Committee, Human Resource Committee, and the Curriculum Committee
Clamp is a member of the Association of Cooperative Educators, American Sociological Association and the American Association of University Women. She is on the board of directors of the ICA Group (Boston), the Food Cooperative Initiative (MN) and the Allston/Brighton Community Development Corporation (Boston). She also serves on the Steering Committee of the Mel King Institute of the Massachusetts Association of Community Development Corporations. Formerly, she was a member of the board of directors of Childspace Development and Training Institute (Philadelphia), the National Cooperative Business Association (Washington DC), The Council of Overseers for the Friends World Program at Long Island University (NY), and a former associate of the Harvard University Program on Non-Violence Sanctions and Civilian Defense (Cambridge, MA).
Presentations include "Faith Based Community Economic Development: Assessing Community Needs," City of Montgomery AL, Office of Faith Based & Community Initiatives, Alabama State University, December 6, 2011.
Clamp has numerous publications including "Social Entrepreneurship in the Mondragon Cooperative Corporation and the Challenges of Successful Replication," co-authored with Innocentus Alhamis. Journal of Entrepreneurship September 2010 19: 149-177.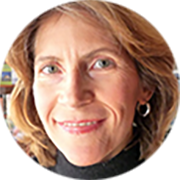 Pamela Jordan
Associate Professor
Dr. Pamela Jordan joined SNHU in 2015 as an assistant professor of politics/global affairs. She arrived with two decades of teaching experience at universities in Canada and the United States. Outside of academe, Dr. Jordan has worked for the NGO Committee on Disarmament, which facilitates contacts between nongovernmental organizations in the field of disarmament and the United Nations, New York City; and for the Kennan Institute for Advanced Russian Studies, the Wilson Center (Smithsonian Institution), in Washington, DC. She has also worked as a consultant for the Organization for Security and Cooperation in Europe, the Soros Foundation, the American Bar Association, and USIA- and US AID-funded projects concerning civil society and legal reform in Russia.
Dr. Jordan received a Bachelor of Arts in Politics from Mount Holyoke College, South Hadley, Massachusetts; a Master of Arts in Russian and East European Studies from the University of Michigan, Ann Arbor; and a Ph.D. in Political Science from the University of Toronto, Canada.
Introductory political science courses that Dr. Jordan teaches include surveys on American politics and international relations. Her more specialized offerings encompass the theme of peace and conflict in the modern age. Among these are genocide and international justice, intelligence and national security, U.S. foreign policy, weapons of mass destruction, the United Nations and global governance, and world legal traditions.
Dr. Jordan's publication record reflects her versatile, interdisciplinary approach to scholarship on human rights, legal politics, espionage, international relations, and world trade. Her latest book, Stalin's Singing Spy: The Life and Exile of Nadezhda Plevitskaya (Rowman & Littlefield, 2016), is a biography of a Russian peasant woman who achieved fame as one of Tsar Nicholas II's favorite singers and infamy as one of Stalin's agents in interwar Europe. Her other major publications include Defending Rights in Russia: Lawyers, the State, and Legal Reform in the Post-Soviet Era (University of British Columbia Press, 2005) and articles in such scholarly journals as African Studies Quarterly, American Journal of Comparative Law, Canadian Slavonic Papers, Demokratizatsiya: The Journal of Post-Soviet Democratization, Europe-Asia Studies, Human Rights Quarterly, The Journal of Communist Studies and Transition Politics, and Post-Soviet Affairs. She can be reached at p.jordan@snhu.edu