A Master's Degree Becomes a Path to Change Careers
"My daughter. She's graduating this year as well. She's a senior," Jones said just after becoming one of SNHU's newest alumna at the 2016 commencement ceremonies. "So my goal and my drive and determination is for us to graduate together. So this was my focus. I had to do it by any means necessary."
Jones' daughter said she took note of her mother's drive and determination to complete her assignments and graduate on time along with her daughter. "I see she's more dedicated than she was before. ... She has a lot of spirit, more that she wants to help more people," Jones' daughter said. "And I really admire that."
Jones graduated with a online Master of Science in Higher Education Administration after spending her earlier career in human resources and finance. She said she was motivated to go back to school 13 years after earning her bachelor's degree to become a "mascot" or symbol for others about how important education can be in their lives.
"I just felt a passion for education, and I wanted to try a new path," Jones said. "And I just felt there's something rewarding about education. So it just, it sat well with me. So that's why I chose to go back and go into a different field, a new career."
Pamme Boutselis is a writer and content director in higher education. Follow her on Twitter @pammeb or connect on LinkedIn.
Explore more content like this article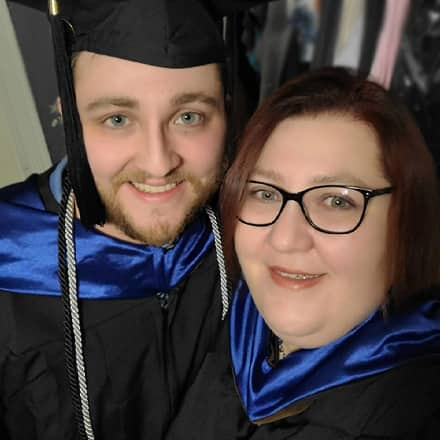 April 09, 2021
Tara and George Conrad – mother and son – began their degrees at the same time. Now they're celebrating their journey and accomplishments as graduates.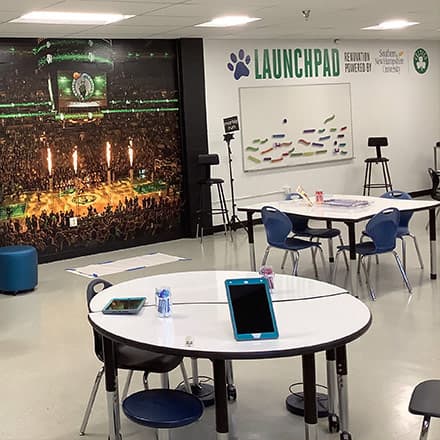 April 02, 2021
The Boston Celtics and Southern New Hampshire University recently unveiled their 14th tech lab, this time, the "Wildcat LaunchPad" at Webster Elementary School in Manchester, New Hampshire.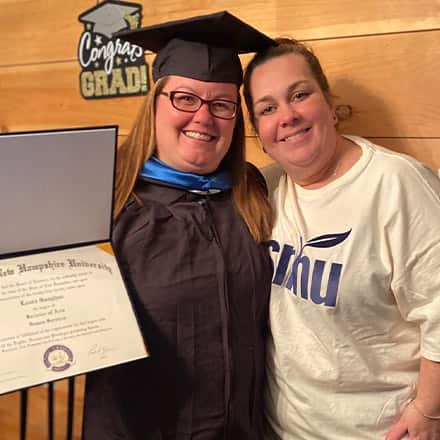 March 09, 2021
As a mom of seven, Laura Gaughan usually knows when her family is up to something. But on a windy March evening, nearly a year into the pandemic, she had no idea that a surprise graduation party was underway.