Earn a Master's in Communication
$637/credit (36 credits total)
Transfer up to 12 graduate credits
Complete in as few as 15 months, or at your own pace
Develop advanced communication skills
Learn from industry experts
24/7 online accessibility – attend class when and where it's convenient
Master's in Communication Program Overview
Strong communicators are strong leaders. Whether you're looking to lead ad campaigns that drive customers to action, build meaningful community relationships for local nonprofits or seal business deals with executive leadership teams, a graduate degree in communication can help you build the skills and authority you need to advance your career.
"Just as the saying goes about every business needs an accountant, I think that no business exists without a communications professional," said Robert Krueger, an instructor in Southern New Hampshire University's Master of Arts (MA) in Communication program.
Virtually every profession values communicators who can shape messages with technology - and keep up with media as it evolves. This online master's in communication is grounded in the hands-on application of current communications practices, so you can immediately apply what you learn to your daily profession.
This 36-credit program isn't your typical MA in Communication degree, steeped in traditional theory and research. Our master's in communication online program has been newly designed for those pursuing a variety of exciting communication-related careers, including advertising, journalism, marketing, public relations and social media.
You'll build your skill set with coursework in areas like social media practices, reputation management, personal and corporate brand building, writing for digital platforms, ethics and marketing campaign design.
What You'll Learn
Application of moral reasoning to meet industry standards
Strategic approaches to guide decisions & solutions
Engagement techniques for a wide range of audiences
Effective use of communication technologies to share ideas
Creation, management & growth tactics for personal brands
How You'll Learn
At SNHU, you'll get support from day 1 to graduation and beyond. And with no set class times, 24/7 access to the online classroom and helpful learning resources along the way, you'll have everything you need to reach your goals.
Concentration Options
Communication (MA) - New Media & Marketing
Become a marketing and social media maven with an online MA in Communication with a concentration in New Media & Marketing degree. In the master's in new media and marketing online program, you'll learn how to effectively collaborate with others inside and outside of your field, write persuasively across all media channels and understand why some products and ideas take off while others fall flat.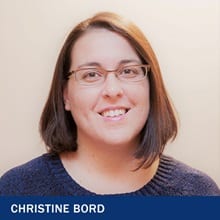 "I think a degree in new media is of value because it helps hone the skills necessary to succeed in this industry, like writing, graphic design, video production and marketing," said Christine Bord, an adjunct instructor in Southern New Hampshire University's communication department. "This is also a very competitive field, and many employers are looking for candidates who have a degree in media and marketing."
The new media and marketing concentration consists of seven core courses, a capstone course and four specialized courses, all taught by experienced faculty with hands-on, real-world expertise. In the final capstone course, you'll use what you've learned to strategize and execute a real-life new media communication campaign.
If you're more interested in a program with a heavier emphasis on marketing, you may want to explore our online master's in marketing program, which has a social media marketing concentration.
Career outlook:
The online master's in communication with a new media and marketing concentration is designed to keep you at the forefront of new media technologies, so you can be prepared for the next step of your career.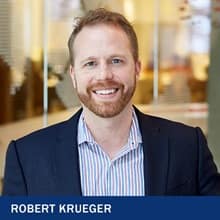 "While studying new media, students will learn theoretical and tactical skills in social media, video, digital marketing, public relations and other areas of communication," said MA in Communication instructor Robert Krueger. "We look to prepare students to be leaders in their field, which is why we focus on how to strategize and offer consultation to CEOs and C-suite members when given a seat at the table."
You'll gain specialized knowledge and skills that could position you for a number of roles, including:
Social media specialist
Public relations specialist
Graphic designer
Editor
Marketing manager
Plus, given the broad appeal of new media across industries, you'll have the option to work in a number of different environments, from financial firms to nonprofits and beyond.
Courses may include:
Communication with Media Technology
Pen to Platform (communicating across diverse media)
Digital Tools & Teams
New Media Campaign Design & Marketing
For MA Communication student Na'Keevia Brown '21, Communication with Media Technology was a course that stood out to her the most.
"It was so relevant to where we are today in this digital era," she said. "I feel that media technologies are changing so rapidly that what is considered new today could be nonexistent or obsolete tomorrow."
Brown said the Pen to Platform course was also worth mentioning, as she felt it offered her some of the most valuable takeaways.
"I learned how to apply best practices for effectively communicating across different media," she said.
Communication (MA) - Public Relations
Master brand management with an online Master of Arts in Communication with a concentration in Public Relations degree. In an internet-enabled world with 24/7 access to any and all kinds of information, brand scrutiny - whether from the news media or the general public - never stops. The master's in public relations online degree program immerses you in the technology and tactics that show brands in their best light and help keep them there.
Designed for both current public relations professionals and those hoping to break into the field, this career-focused concentration demonstrates best practices for building, managing and maintaining brand value through the use of public relations and external communications.
You'll learn how to use all of the media channels available to you to strategically manage the flow of information between brands and the public – whether it's through traditional media avenues or emerging digital platforms.
The public relations concentration consists of seven core courses, four specialized courses and a capstone course, in which you'll use what you've learned to strategize and execute a real-life public relations campaign.
Career outlook
Current PR professionals and those seeking to enter this growing field can advance their careers with the knowledge and skills gained from a master's in public relations online.
As a public relations professional, you'll be tasked with maintaining and improving a company's public reputation – usually by working directly with media members in person, via press releases and beyond. You may also be in charge of other corporate communications, including speeches given by company leaders.
As new media have grown ever more pervasive, the demand for adept PR professionals has only increased. The U.S. Bureau of Labor Statistics estimates 8% job growth for public relations specialists through 2031, which is faster than the national average.1 In addition, public relations specialists reportedly earned a median annual wage of $62,800 in 2021.1
Courses may include:
Reputation Management: Building a Brand
Spread the Word: Social Media Practices
Crisis Communication in a 24/7 World
Integrated Public Relations Campaigns & Measurement
If you're seeking an undergraduate degree, you may be interested in our online bachelor's in public relations degree.
Career Outlook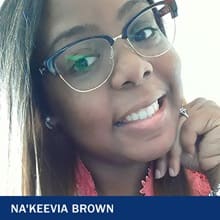 Professionals with strong communication skills are always in demand, from internal communications to public relations and writing across broad platforms and industries. A master's degree can help position professionals in these areas to advance their careers, and even work their way up to leadership roles.
With her master's degree in communication almost complete, Na'Keevia Brown '21 said "my career aspirations now seem obtainable – I have learned so much and will take what I have learned and apply it to my career moving forward."
Job Growth
According to the U.S. Bureau of Labor Statistics, you can expect to see a heightened demand for communication-related positions through 2031:
1
Public relations specialists: 8% growth
Public relations & fundraising managers: 8% growth
Advertising, promotions & marketing managers: 10% growth
Market research analysts: 19% growth
Salary
In 2021, these communication-related positions earned the following median annual salaries:
1
Public relations specialists: $62,800
Public relations & fundraising managers: $119,860
Advertising, promotions & marketing managers: $133,380
Market research analysts: $63,920
Understanding the numbers
When reviewing job growth and salary information, it's important to remember that actual numbers can vary due to many different factors—like years of experience in the role, industry of employment, geographic location, worker skill and economic conditions. Cited projections do not guarantee actual salary or job growth.
The beauty of a master's in communication lies in its versatility. Not only can the skills you learn throughout the program apply to a wide variety of roles like promotions manager and market research analyst, they'll also be useful throughout your career — no matter where it takes you.
Where Could You Work?
Public Relations Firms
Promote or create an intended public image for individuals, groups or organizations.
Civic Organizations
Oversee campaigns and events intended to bring in donations for an organization.
Consulting Services
Study consumer preferences and business conditions to assess potential sales.
Design Firms
Create visual concepts to communicate ideas that inform and captivate consumers.
Publishing
Plan, coordinate and revise material for publication in books/newspapers or on the internet.
Advertising Agencies
Create interest among potential buyers of a product or service.
Start Your Journey Toward an Online Communication Degree
Why SNHU for Your Master's in Communication
Flexible
With no set class meeting times, you can learn on your schedule and access online course materials 24/7.
Affordable
As part of our mission to make higher education more accessible, we're committed to keeping our tuition rates low. In fact, we offer some of the lowest online tuition rates in the nation.
Prior coursework and work experience could also help you save time and money. SNHU's transfer policy allows you to transfer up to 12 credits from your previous institution. You could also earn college credit for previous work experience.
Respected
Founded in 1932, Southern New Hampshire University is a private, nonprofit institution with over 160,000 graduates across the country. SNHU is accredited by the New England Commission of Higher Education (NECHE), a regional accreditor, which advocates for institutional improvement and public assurance of quality.
Recently, SNHU has been nationally recognized for leading the way toward more innovative, affordable and achievable education:
"Most Innovative" regional university honors from U.S. News & World Report each year since 2015
A $1 million grant from Google.org to explore soft skills assessments for high-need youth
Recognition as a 2017 Digital Learning Innovator by the Online Learning Consortium
Network
At Southern New Hampshire University, you'll have access to a powerful network of more than 300,000 students, alumni and staff that can help support you long after graduation. Our instructors offer relevant, real-world expertise to help you understand and navigate the field. Plus, with our growing, nationwide alumni network, you'll have the potential to tap into a number of internship and career opportunities.
93.6% of online students would recommend SNHU (according to a 2022 survey with 17,000+ respondents). Discover why SNHU may be right for you.
Expanding access to quality higher education means removing the barriers that may stand between you and your degree. That's why you can apply at any time and get a decision within days of submitting all required materials:
Acceptance decisions are made on a rolling basis throughout the year for our 5 graduate terms.
Master's degree candidates must also submit a personal statement. Students with an undergraduate GPA below 2.75 are eligible for provisional acceptance.
If you're ready to apply, follow these simple steps to get the process going:
What SNHU Students Are Saying
Riel Major '21
"SNHU is such a great school, and I loved my experience. I wasn't interested in furthering my education, but the option of studying fully online changed my mind. I'm happy I applied and achieved my degree."
Courses & Curriculum
The Master of Arts (MA) in Communication program can help you develop media, marketing, branding and public relations skills essential in a wide range of industries. In the final capstone course, you'll use what you've learned to strategize and execute a real-life communication campaign. Courses are taught by experienced faculty with hands-on, real-world expertise.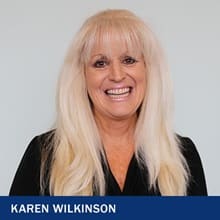 "We prepare students, so once they hit the job market, they are really able to soar," said Dr. Karen Wilkinson, associate dean of liberal arts, communication and online instructor of graduate communication courses at SNHU. She is just one of many experts helping learners reach their goals.
"Students within the online master's program begin learning about effective messaging during the very first week of studies in COM-500: Communication, Media & Society," Wilkinson said. "In this very early stage of learning, students are introduced to established communication models and theories."
From there, you'll blend theory with practice by engaging in thoughtful discussion and examining real-world scenarios.
"Throughout the MA program, students utilize learning opportunities and hands-on experiences to shape messages that will deliver an impact via oral, written and visual means," Wilkinson said. "Students respond to a myriad of real-world scenarios and craft messaging solutions that inform, educate and enlighten."
Finally, the program may be topped off with an elective internship and required capstone, giving you an opportunity to add your voice to the field.
"The capstone experience offers a culmination of knowledge obtained throughout the program as students create a well-researched and creative communications plan to deliver an effective message via a comprehensive and strategic approach."
List of Courses
Courses May Include
MA in Communication
COM 500
Communication, Media & Society
Communication, Media, and Society serves as an introduction to key concepts and theories in the study of communication and media. In this course, students will examine the foundations of the discipline of communication focusing particularly on the ways in which media and technology have impacted the study of culture, relationships, and messages. The course will explore the impact of communication on various arenas, including families, relationships, culture and the changes in communication and media over time. Students will analyze their own skills, communication patterns, networks, and resources and articulate a plan for future studies and career plans in communication.
COM 510
The Vantage Point: Knowledge & New Media
This course contends with the evolving concept of "knowledge production" in the new media environment. It focuses on strategies for independent online research, including processes for identifying, vetting, and citing appropriate sources of information, as well as best practices for writing in the online environment. Issues of copyright, plagiarism, and ethics related to the creation of online content will be evaluated. Finally, students will explore their role as producers of mediated communication, including primary authorship and the curating of content.
COM 530
Law & Ethics: A Line in the Sand
Legal issues related to communication and media in the U.S. are rapidly changing in an age where technology and the distribution of mediated messages are ubiquitous. Thus, this course contends with the major legal, ethical, and policy issues related to mass media communication particularly focusing on those issues that impact digital and public communication. Concepts related to the First Amendment to the U.S. Constitution, libel, obscenity, censorship, right to privacy, intellectual property, and the governance of media and digital technology will be explored. Additionally, this course asks students to contend with many ethical issues and philosophies pertinent to media and communication in the interest of articulating a personal ethical framework as a graduate communication student and practitioner.
COM 540
Second Self: Identity & Personal Brands
Interactive and social media have opened up myriad opportunities for individuals to create, manage, re-create, and even fabricate their identity online. This course contends with the idea of a virtual or "second" self and the ways in which one navigates identities in a highly networked environment. Students will explore the relationship between professional and personal identities, privacy and security in online environments, and the creation of personal brands in various media. Students will have the opportunity to explore and experiment with various types of social media tools to develop an effective and active online brand.
COM 600
Communication for Leadership
This course aims to prepare students for a variety of leadership roles in dynamic organizations and environments. Students will analyze key aspects of leadership, relationships, and organizations such as: organizational culture, conflict in interpersonal and organizational settings, organizational roles and socialization, power in personal and professional relationships, and group communication theories. Students will contend with these concepts from a personal standpoint by using examples from their own relationships and workplaces to apply best practices and improve their own communication and leadership skills. Additionally, this course takes a systems theory approach to organizations and teams, looking at the interrelationship of events, people, and ideas and the systemic impact of small and large changes.
COM 610
More than Words: Communication by Design
Illustrations, photos, infographics, videos, animations, and dynamic interfaces often tell a consumer more about a brand or product than the product itself. It is increasingly important that media consumers and creators be fluent visual communicators. This course presents fundamentals of good visual design and presentation in media focusing on the best practices for a variety of design tools. Students will engage with key concepts related to visual production and consumption, media and web design, storytelling and narrative in visual formats, and accessibility of content for diverse audiences.
COM 620
Strategic Communication in a New Age
In today's public climate, political rhetoric is no longer just a tool of the immensely powerful or those who have access to a podium and speakers. The dissemination of mass messages can occur in any number of avenues and can reach audiences that were previously inaccessible or disinterested. Communication professionals today are in a powerful position to shape messaging and distribution strategies for many contexts: politics, popular culture, business, nonprofit advocacy, social movements, advertising, and marketing. In this course, students should develop the perspective and skill sets necessary to respond effectively and creatively to complex social problems and opportunities in written, verbal, and visual communication mediums.
COM 690
Communication Capstone
This capstone course integrates previous coursework and practical experience with a focus on authentic demonstration of competency in the student's chosen specialization in communication. Instead of introducing new concepts, students will synthesize prior learning to design, develop, and execute a communication campaign on their chosen subject as a culmination of their studies. The course will be structured around this critical task, so that students have the appropriate support and resources required to be successful.
Total Credits: 36
Minimum Hardware Requirements
| Component Type | PC (Windows OS) | Apple (Mac OS) |
| --- | --- | --- |
| Operating System | Currently supported operating system from Microsoft. | Currently supported operating system from Apple. |
| Memory (RAM) | 8GB or higher | 8GB or higher |
| Hard Drive | 100GB or higher | 100GB or higher |
| Antivirus Software | Required for campus students. Strongly recommended for online students. | Required for campus students. Strongly recommended for online students. |
| SNHU Purchase Programs | | |
| Internet/ Bandwidth | 5 Mbps Download, 1 Mbps Upload and less than 100 ms Latency | 5 Mbps Download, 1 Mbps Upload and less than 100 ms Latency |
Notes:
Laptop or desktop?  Whichever you choose depends on your personal preference and work style, though laptops tend to offer more flexibility.
Note:  Chromebooks (Chrome OS) and iPads (iOS) do not meet the minimum requirements for coursework at SNHU. These offer limited functionality and do not work with some course technologies. They are not acceptable as the only device you use for coursework. While these devices are convenient and may be used for some course functions, they cannot be your primary device. SNHU does, however, have an affordable laptop option that it recommends: Dell Latitude 3301 with Windows 10.
Office 365 Pro Plus is available free of charge to all SNHU students and faculty. The Office suite will remain free while you are a student at SNHU. Upon graduation you may convert to a paid subscription if you wish. Terms subject to change at Microsoft's discretion. Review system requirements for Microsoft 365 plans for business, education and government.
Antivirus software: Check with your ISP as they may offer antivirus software free of charge to subscribers.
University Accreditation
Southern New Hampshire University is a private, nonprofit institution accredited by the New England Commission of Higher Education (NECHE) as well as several other accrediting bodies.
Tuition & Fees
Tuition rates for SNHU's online degree programs are among the lowest in the nation. We offer a 25% tuition discount for U.S. service members, both full and part time, and the spouses of those on active duty.
Online Graduate Programs
Per Course
Per Credit Hour
Annual Cost for 15 credits
Degree/Certificates
$1,911
$637
$9,555
Degree/Certificates
(U.S. service members, both full and part time, and the spouses of those on active duty)*
$1,410
$470
$7,050
Tuition rates are subject to change and are reviewed annually.
*Note: students receiving this rate are not eligible for additional discounts.
Additional Costs:
Course Materials ($ varies by course). Foundational courses may be required based on your undergraduate course history, which may result in additional cost.
Frequently Asked Questions
Is a master's in communication worth it?
A master's in communication could be a wise choice for someone looking to build leadership skills that can be used across industries. As Dr. Karen Wilkinson, an associate dean at SNHU with over 30 years of marketing, communication and PR experience, put it: "Communication touches every field, workplace and environment throughout contemporary society."
This is especially important in an age where so many communication channels exist – many on digital platforms where massive amounts of content are shared every second.
"Today, more than ever, individuals are inundated with digital technology and online social opportunities," Wilkinson said. "The ability to create and deliver content via the correct context, channel and medium is essential to ensuring that communication efforts are strategic and successful."
The stakes have been raised for timely and ethical communication, too. Gone are the days when a press release was the primary course of action to correct a PR nightmare. Now, professional communicators are expected to speak directly and respectfully to audiences across the globe.
"Digital environments deliver vast opportunity to engage with global audiences. Social media offers an online conversation," Wilkinson pointed out. In addition, these audiences are culturally unique, diverse in both thought and experience, and expect immediacy in the way information is shared.
Earning an advanced degree can help give the tools you need to adapt to these evolving channels – which could also help you stand out to employers. An online master's in communication can strengthen and build upon your prior BA or BS degree by allowing you to develop new and valued workplace skill sets.
"The quality and support from my professors and advisor are unmatched," Na'Keevia Brown '21 said. "I love that the classes are focused on preparing us for the real world."
"And affordability?" Brown adds, "SNHU has everyone beat!"
How much can you make with a master's in communications?
The amount you earn upon getting your master's in communication depends on several factors, including your specific role, company, industry and geographical location.
That said, a master's in communication online degree program could help position you for career advancement – and, in turn, higher earning potential. According to the U.S. Bureau of Labor Statistics, those who had a bachelor's degree in communication and other fields received median weekly earnings of $1,334 in 2021.1 By comparison, those who had a master's degree in the same time period received median weekly earnings of $1,574.1
How long does it take to get a master's degree in communications?
In many cases, students can expect to complete their master's degree in 1.5 to 2 years. But at SNHU, you can earn your master's online at whatever pace you'd like – whether it's over the course of a few years, or in as few as 15 months.
We know that no two learners are the same – that we all have unique needs and challenges. What matters to us is helping you achieve the goals you set out to achieve, in whatever way works best for you.
That means, if you're balancing a job, commitments with family or any other host of responsibilities, you can take on the work that fits your schedule. Our advisors can work closely with you to map out a course plan – and if, for whatever reason, your schedule changes, we can adjust accordingly.
For Riel Major '21, the online flexibility made all the difference. "The structure of the program was perfect for me," she said. "I was able to work full time and [attend] school full time."
We also accept up to 12 transfer credits, helping you pick up right where you left off (and save tuition along the way).
The bottom line is, we're here to help you reach the finish line, no matter where you start, or what pace you take to get there.
What can I do with a master's in communication?
One of the things that makes the master's in communication such a powerful degree is that it can be broadly applicable to a number of different roles and industries across the globe. Whether you're working in financial services, marketing or even for a local nonprofit, your skills could be an invaluable asset to any organization.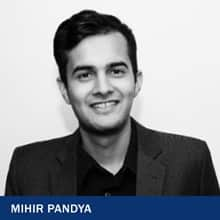 For Mihir Pandya '18, a graduate degree in communication from SNHU meant realizing his dream of working in the sports industry. After interning for Major League Soccer (MLS), he was offered a full-time job in their communications department, working as a media monitoring and analysis consultant.
"Learning on the job alongside with the MA program in communication came in very handy," Pandya said. "I was able to apply my real-life experiences to the program and my book knowledge to the internship."
A master's in communication also aims to prepare you for any challenge that might come your way. Upon graduating, you'll be equipped with skills that can help you adapt in fast-paced environments.
"A communicator has his or her fingers in every pot," said Dr. Karen Wilkinson, an associate dean at SNHU. "You are going to need to know how to create a graphic, respond to a crisis, write a blog or create a web page. Communication is tied to technology and technology is ever-evolving."
What are the best communication skills?
A communication degree can help you grow a number of "soft skills," which, according to a National Association of Colleges and Employers Job Outlook 2020 survey, were high on employers' wish lists for employees.2 In fact, 86.3% of the hiring managers who answered the survey valued staff who can collaborate as part of a team.
Even more managers, 91.2%, look for employees who have problem-solving skills. Other soft skills managers listed included:
Writing proficiency: 77.5%
Strong work ethic: 80.4%
Verbal communication: 69.6%
Leadership: 72.5%
All of these skills are central to our online master's in communication program. And if you're looking to stand out even more to employers, we offer concentrations in public relations and new media, too.
Both concentrations find their sweet spot in the intersection of messaging and technology, according to SNHU instructor Robert Krueger.
"As a professor who also works for a large global company, I assure you these are the skills that make communicators succeed out in the field."
What is the difference between communications and communication studies?
While the names alone do not have specific, across-the-board differences, it's worth noting that, even with the same name, the content of these programs may vary. If you're trying to decide on a program, take a close look at the course curriculum and outcomes to figure out if it's right for you.
Our graduate communication program, for example, mixes theoretical principles and concepts with practical, real-world applications using engaged class discussion, internships and a capstone.
Take a look at our course curriculum to learn more.
What do you learn in communications?
The curriculum for our online graduate communication program is designed to prepare you for success in the field. That means, in part, taking a look at the competencies and skills that are most valued by employers across the globe.
The International Association of Business Communicators (IABC) notes 6 core principles of the communication profession.3 These core principles, which help inform key communication skills, are present throughout our program. They are:
Ethics.

Communicating cultural values, representing organizations truthfully and enabling mutual understanding and respect.

Consistency. Establish a clear and compelling narrative and recognize the diverse perspectives of your audience.
Context. Understand internal cultures, external environments and how to advocate for your organization.
Analysis. Understand and evaluate communication plans using qualitative and quantitative research.
Strategy. Identify opportunities and challenges and execute effective communication strategies.
Engagement. Foster and nourish relationships with key stakeholders to align on shared goals.
Related Articles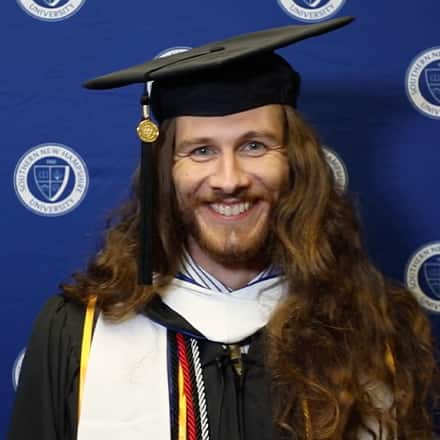 Lawrence Michael Mazza II traveled from Florida to New Hampshire to celebrate earning his bachelor's in English and creative writing. And he was celebrating another accomplishment, too — the start of his new career as a middle school English teacher.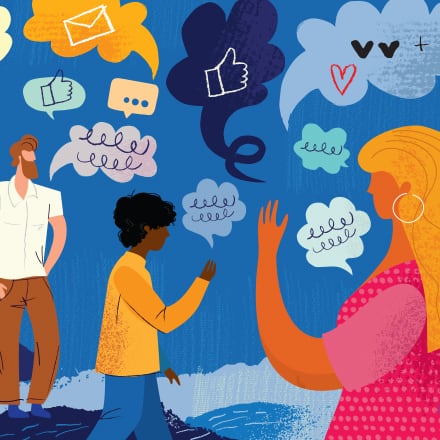 Everyone has their own communication style. Knowing what these styles look like — and how to identify them — can help you better communicate and work with other people. Learn how to leverage communication styles to communicate successfully across different mediums and cultures.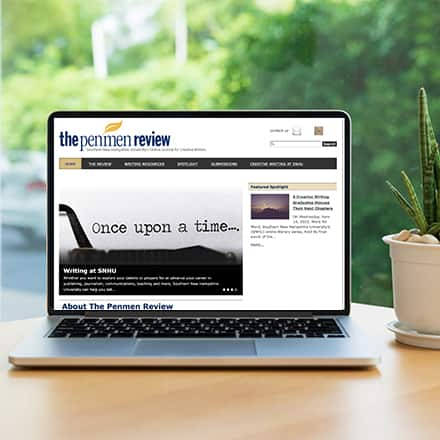 Southern New Hampshire University's online creative writing journal, The Penmen Review, publishes beginners and bestsellers alike. This year marks more than a decade since its inception. 
References
Sources & Citations (1, 2, 3)
1 Bureau of Labor Statistics, U.S. Department of Labor, Occupational Outlook Handbook, on the internet, at:
https://www.bls.gov/oes/current/oes273031.htm (viewed Oct. 26, 2022)
https://www.bls.gov/ooh/management/public-relations-managers.htm (viewed Oct. 26, 2022)
https://www.bls.gov/ooh/management/advertising-promotions-and-marketing-managers.htm (viewed Oct. 26, 2022)
https://www.bls.gov/ooh/media-and-communication/technical-writers.htm (viewed Oct. 26, 2022)
https://www.bls.gov/ooh/business-and-financial/market-research-analysts.htm (viewed Oct. 26, 2022)
https://www.bls.gov/emp/chart-unemployment-earnings-education.htm (viewed Oct. 26, 2022)
Cited projections may not reflect local and/or short-term economic or job conditions and do not guarantee actual job growth.
2National Association of Colleges and Employers, on the internet at https://www.naceweb.org/talent-acquisition/candidate-selection/key-attributes-employers-want-to-see-on-students-resumes/ (viewed Sept. 23, 2021)
3 International Association of Business Communicators. The Global Standard of the Communication Professional, on the internet, at https://www.iabc.com/global-standard-2/ (viewed Sept. 23, 2021)