Christina Emerson: CEO, Round House Games, Advances IT Skills at SNHU
Christina Emerson has big plans ahead, and her online Master of Science in Information Technology from Southern New Hampshire University (SNHU) is an important next step.
Emerson, the CEO and lead programmer of Round House Games, works with a team of 14 artists and developers to create games for Apple and Android smartphones as well as PCs and console gaming platforms. Her latest project, a massive multiplayer online role-playing game, or MMORPG, called "Aeryn: The Nightmare of Fau," has sneak peeks of character designs already available online though it's still in the early stages of development.
Emerson said as an avid video gamer she was "intrigued" to learn more about SNHU's game design program and felt it would help her personal mission to be a role model to women in the industry. "I felt it would supplement ... my mission of inspiring other women," she said. "I believe by breaking glass ceilings and being a role model to future generations will inspire more women to not only join video game design and development industries but inspire them to start their very own company as well." She hopes to see lots of women involved in this field soon nationwide.
Emerson said that work is paying dividends even now with more opportunities opening up for women. "The industry is growing, and I believe there (are) amazing opportunities for women - you just have to get (on) your feet and run towards it," Emerson said.
Emerson hopes to encourage even more women in the industry by opening a nonprofit center to teach younger women about robotics, video game design and development and technology in general. Eventually, she wants to offer scholarships to deserving women from low-income communities. "I believe with my degree, I'll have the knowledge to be able to do this through my independent projects and work," she said.
Outside of Round House Games, Emerson is working on an artificial intelligence robot that would be able to assist people living with a variety of disabilities, such as PTSD, epilepsy or autism. The robot that could help people with everyday chores, but also give family members peace of mind that they will be alerted in case of emergency. The robot would increase the disabled person's independence and could even call an ambulance or other emergency personnel while also recording the emergency event, an epileptic seizure, for instance, Emerson said. "I just look forward to my project helping those regain independence and making their lives a little easier for caretakers and the individual," she said.
The flexibility of SNHU's asynchronous online classes is one reason many of Emerson's goals are possible. With a 2-year-old daughter, Maddie, to care for, a full-time job as well as outside projects, Emerson depends on being able to attend school on her own schedule. "Not much sleep involved being a mom, entrepreneur of a startup company, working a day job and going to school - but it's worth it," Emerson said.
Online courses have also given her the opportunity to learn from people - both instructors and fellow students - who have more knowledge in the industry, she said. "I find great value in that. I get to interact and learn from individuals with more experience than myself, and then I get to interact and share my experiences with individuals that are just starting out," Emerson said. "I love it."
Joe Cote is a staff writer at Southern New Hampshire University. Follow him on Twitter @JoeCo2323.
Explore more content like this article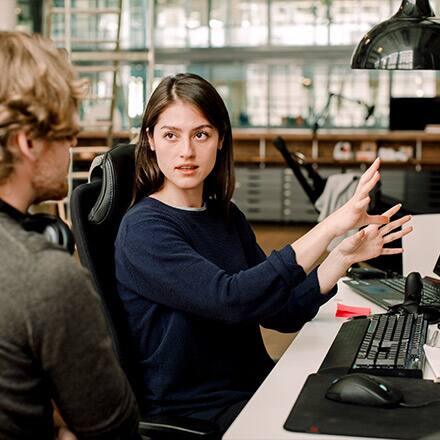 June 15, 2021
If you're interested in a career in computer and data science, learning Python will be key to your success. Discover why this general-purpose programming language is quickly becoming an in-demand skill for programmers, developers, data scientists and more.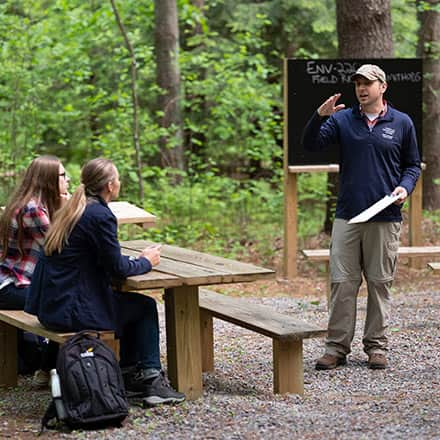 June 09, 2021
SNHU Arboretum, accredited by the ArbNet Arboretum Program and Morton Arboretum, is more than a learning space for campus courses. Students in the online environmental science program also tap into the 25-acre forested wetland, using the data generated there in their courses.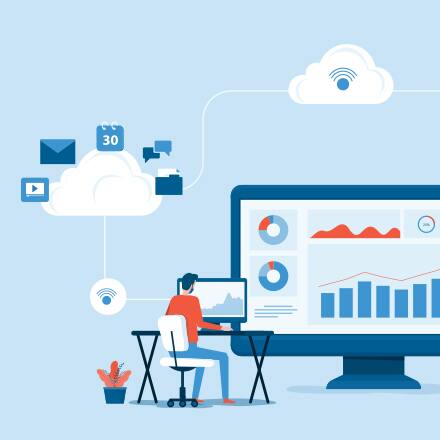 June 08, 2021
When you stream your favorite music or shop online with your favorite retailer, you're taking advantage of cloud computing. But what is cloud computing, really? Explore this fast-growing computer science field and how to get started with a cloud computing career.