How to Stop Procrastination: Recognizing Common Triggers
Some wait for creative inspiration. Others need every detail before they begin. And some say there's always tomorrow. Whatever the excuse, chronic procrastinators are quick to find a reason not to start - but the longer they push a task off, the deeper their sense of dread.
What Triggers Procrastination
Experts say there are real reasons why some people tend to procrastinate more than others. But Tim Urban, author of the blog, "Wait but Why," says there's an "Instant Gratification Monkey" in each of our brains, ready to indulge in "fun but unimportant activities" instead of tackling the hard work at hand.
"The fact is, the Instant Gratification Monkey is the last creature who should be in charge of decisions - he thinks only about the present, ignoring lessons from the past and disregarding the future altogether, and he concerns himself entirely with maximizing the ease and pleasure of the current moment," Urban writes in his blog, "Why Procrastinators Procrastinate."
This may be the reason why some people can't seem to "shake the procrastination monkey," and instead find solace in checking social media feeds, watching TV, or raiding the refrigerator rather than facing a deadline head-on. They know their time would be better spent chipping away on more important projects, but they can't seem to focus their time on them.
Psychologist Dr. Jessamy Hibberd writes a HuffPost column that identifies a few key traits most procrastinators share:
Poor self-regulation - Giving into the "Self Gratification Monkey" too often.
Avoidance - Ignoring the inevitable for something else that makes them feel better at the moment.
Fear of failure - Rather than trying, practicing "safety" in favor of self-sabotage.
Perfectionism - Not starting: if it can't be perfect, it's impossible to begin.
Intention vs. reality- Intending to accomplish much more than what you actually can do or usually do.
Short-term thinking - Feeling more focused on the "right now," rather than the future.
Understanding WHY you procrastinate is helpful, but what can you do to curb the urge
How to Stop Procrastination
Vanessa Loder, a contributor to Forbes, gives readers some achievable strategies in her story, "10 Scientifically Proven Tips for Beating Procrastination."
Pick your poison - Focus on one thing.
Start today - Take immediate action. Today.
Five-minute miracle - Take small action. Decide what action you can do in less than five minutes to move your project forward.
Power hour - Put away all distractions for an hour and work in consolidated chunks of time, with short breaks of rest in between.
Kill it with kindness - Forgive yourself for past procrastination transgressions - and move forward.
Have a procrastination "power song" - Pick a feel-good song to play when you must tackle a project you'd rather put off.
Get under the hood - What's making you drag your heels? Identify your fears so that you can push ahead.
Let it go - Give yourself permission to cross a less important item off your list.
Make a bet - Make a wager with an accountability buddy to prove you can get something done by a certain date.
Make it fun - Reward yourself when you complete the task; feeling good can prompt you to form good work habits.
Southern New Hampshire University Academic Advisor Bryan Favreau speaks to students often about avoiding challenges brought on by chronic procrastination. He said he counsels students who struggle with time management and tries to help them break through any obstacles that may be holding them back.
"Procrastination is a personal hurdle that can catch up with anyone," Favreau said. "The best tip I have is to work on a time management calendar. I've also had conversations about working ahead. If they (students) know the future demands, then they can look at their modules ahead of time and plan their work out."
Jamie Corbett, also an academic advisor, said understanding your goals and keeping your eye on the prize are surefire ways to beat the "Instant Gratification Monkey" at his own game.
"My favorite new tip: I ask people to look at their stuff first thing in the morning for 10 to 20 minutes and set a goal for the night," Corbett said. "And then, by the time you sit at your computer, you've thought about it all day and know exactly what you need to do to use your time effectively."
The good news, Urban writes in Part 2 of his blog, is that you can reverse bad habits by applying scientific strategies to shake off procrastination. Once you prove to yourself you can overcome it, you will continue to lay the foundation for greater productivity. Slow and steady progress leads to the final prize: greater control over your own life.
Krysten Godfrey Maddocks '11 is a writer and marketing/communication professional. Connect with her on LinkedIn.
Explore more content like this article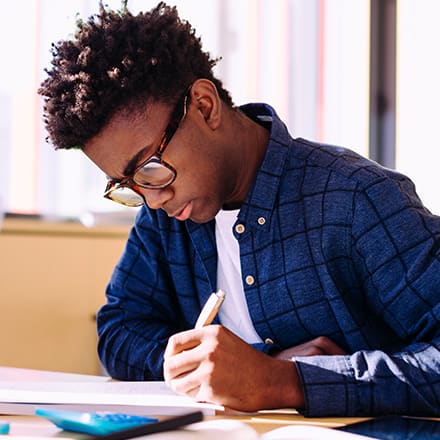 Types of Associate Degrees
June 14, 2019
If you're looking to start a new career path or advance your current career, understanding the types of associate degrees available is an important first step. Earning an associate degree can give you the foundation you need for a rewarding career and help you pursue advanced degrees.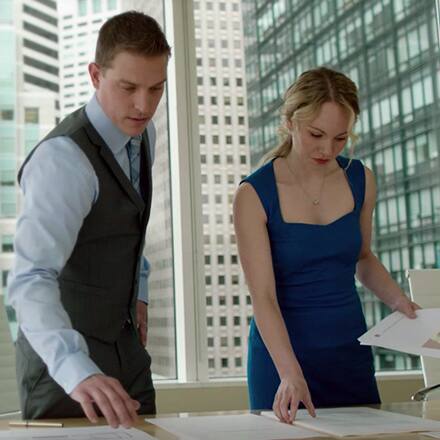 What is a Master's Degree?
April 29, 2019
A master's degree, or graduate degree, is typically a 2-year academic program that allows you to specialize in a subject area. An MA, MS, and MBA are common types of master's degrees.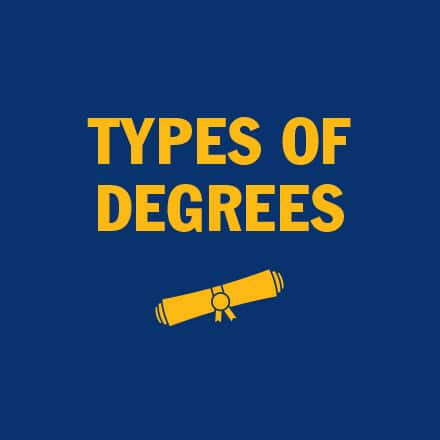 College Degree Levels In Order
April 10, 2019
With so many college degree levels available, it can be hard to know which degree is right for you and your career goals. Explore college degrees in order from lowest to highest to see how your educational path could progress.