What is Business Administration?
Business administration is a broad field that includes many different roles, professional settings and opportunities for growth. In simple terms, business administration is the work of managing an organization's resources, time and people. Business administration professionals work to ensure that businesses and organizations are run effectively, efficiently and profitably. This is a balancing act that requires knowledge and skills in a range of disciplines.
Working in business administration requires quantitative skills and "soft skills" such as communicating ideas, influencing others, giving feedback and making effective and informative presentations. Business professionals generally need at least a basic understanding of accounting, finance, marketing, human resources, and information technology, and often specialize in a practice area.

People who are successful in business must also be clear and effective communicators. Business administration very frequently calls for working in teams and on collaborative projects. Handling the workload is only part of the challenge: being a team member your peers and supervisors can count on is a crucial part of business success.
What Jobs Can You Do in Business Administration?
A strong foundation in business practices, paired with relevant experience, can make you an asset to almost any type of company or organization. Whether you prefer interfacing with customers, solving problems or crunching numbers, there is likely to be a job in business that fits you. If you are a "people person," you might be interested in pursuing human resources. If you love competition a sales role might be a good fit for you. If you love solving tough problems and coming up with strategies, you might be interested in becoming a business analyst or consultant. If you are a math whiz, you might explore possible paths in accounting or data analytics.

Some of Monster.com's top jobs for business majors include IT project manager, business analyst and sales manager.
Where Do Business Professionals Work?
Business administration professionals can work in many different fields and settings including businesses, nonprofit organizations and in healthcare fields. You might imagine business professionals working primarily in small, medium and large for-profit companies, but in fact just about every kind of organization, from hospitals to higher education, has a need for professionals who can effectively manage business practices and resources. One major area of growth that employs many business professionals is healthcare administration.

Office setting not for you? Many people in business administration also work in retail management, hospitality management, construction management, and in client-facing sales roles.

All of these possibilities mean that you can potentially use business administration as a pathway to work in almost any arena, even finding a way to turn a passion into a career. Sports, entertainment, technology, arts, music, fashion, food - all of these and many more have a business component and present possible opportunities for people with a business background.
Future Prospects in Business Administration
Companies and organizations of all kinds have a great demand for skilled business professionals, and people who hold bachelor's degrees in business go on to earn more money and enjoy greater job security than high school graduates. According to CNN, the overall unemployment rate among high school graduates is 5.6%, while it is 2.5% among holders of bachelor's degrees. Holders of bachelor's degrees in business may even have an edge over holders of bachelor's degrees in general: After a year in the workforce, business majors earn on average about 16% more than the average salary for all bachelor's degrees, according to the National Center for Education Statistics.

In the United States, business administration is one of the most popular degree programs for undergraduates, according to the Bureau of Labor Statistics. The National Center for Education Statistics reports that of the 1,870,000 bachelor's degrees conferred in 2013-14, degrees in business were the most popular category, accounting for 358,000 degrees.

Obtaining a bachelor's degree in business is a great way to position yourself in the job market and catch the attention potential employers. The National Association of Colleges and Employers ranks business administration in the top five on its list of college majors for finding full time employment after school, with 48.7% of responding employers saying they planned to hire new business administration graduates in the coming year.

The Bureau of Labor Statistics states that jobs in business and finance professions are expected to grow 8% between 2014 and 2024, adding over 600,000 new jobs to the economy.

Whether you are looking to step up to a leadership role or make a complete career change, or you are dreaming of one day starting your own business, a bachelor's degree in business administration is a versatile and flexible choice that will serve you well in today's job market.
Susan Bogle is a marketing and student recruitment specialist in higher education. Follow her on Twitter @Suze1776 or connect on LinkedIn
Explore more content like this article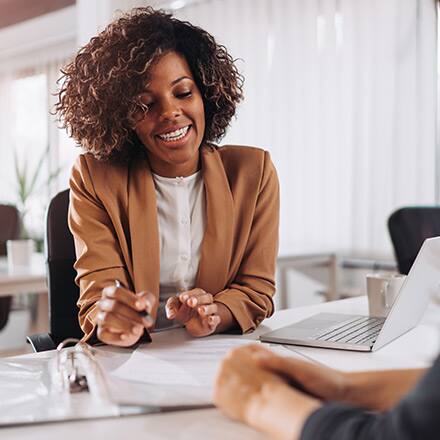 How To Become a CERTIFIED FINANCIAL PLANNER™
February 24, 2021
Becoming a CERTIFIED FINANCIAL PLANNER™ professional will give you a broad-based knowledge that will allow you to guide your clients to achieve their personal financial goals. As a CFP® professional, you will develop long-term client relationships and follow a strict code of ethics.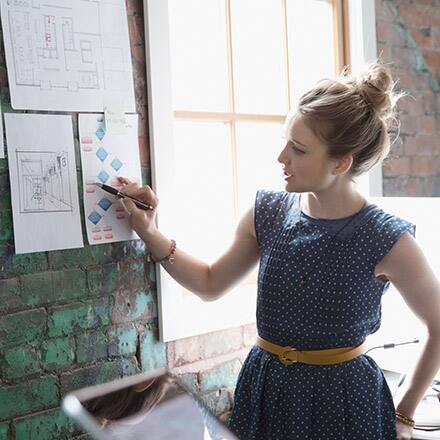 Six Things You Should Know About Six Sigma
February 23, 2021
Six Sigma is a structured, data-driven strategy to analyze a process, determine where errors occur, then minimize or eliminate those errors. Learn about Six Sigma certification, jobs and more.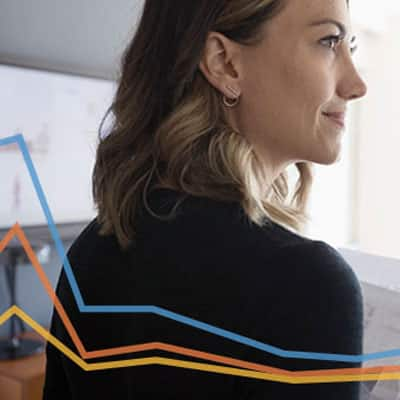 What is an Economist?
February 19, 2021
If you're interested in how to become an economist, you'll need strong communication and analytical skills. Learn more about an economist job description, career path and salary growth.