Unique Community Partnership Allows Nefta Ramsey to Succeed
For Nefta Ramsey, it took someone else recognizing how much more could be ahead for her before she began considering going back to school. An administrative assistant at Conservatory Lab Charter School in Dorchester, Mass., she thought, "someone can see me doing well - maybe I should go to school and get my degree."
While it didn't happen immediately, it did happen - and with an associate degree under her belt, she's now on her way to her bachelor's. Ramsey's professional path brought new opportunities, too. She is now the director of admission for the school and the district data coordinator.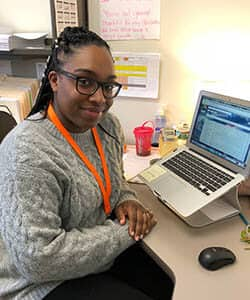 A critical part of how Ramsey was able to move toward her education goals involved a unique partnership between Match Beyond and Southern New Hampshire University. Students like Ramsey are able to earn associate and bachelor's degrees through SNHU's competency-based online program, College for America (CfA), at a fraction of the cost of a traditional degree and with a strong support system in place to bolster success and meet individual needs.
When someone from the alumni network at the charter school reached out to Ramsey about the program, she was hesitant at first. "I had a young son and was unsure if I could do it," she said. She met with Bob Hill, a founding history teacher at Match High School and its first-full-time college coach, as well as a senior coach at Match Beyond. He would become Ramsey's coach, and the two are quick to share the impact of their working relationship.
"Nefta was a joy to coach. She has great skills and had a real determination to finish her degree," Hill said. "While working full time and raising a family, Nefta worked diligently on the CfA program. The biggest struggle...was just finding the time amidst all of the other competing things, to get her CfA work done."
He underplays his role: "I mainly provided words of encouragement to Nefta."
She has another view. She knew going into the program that she'd have to "be responsible for my own self. Once I got the hang of things, it went well," she said. But, "Bob was always available, to help with managing my time and it worked really well."
Hill was impressed from the start. Knowing it's tough for someone that's been out of school for a while to start up again, he went to her house to help her "kickstart her work."
"I remember meeting her and being so impressed with her warmth, brain power and skills. Nefta never looked back and plowed away at the work after that," Hill said. "One great thing about the CfA program is that a student can do the work on her schedule. Given Nefta's busy life, CfA worked well for her."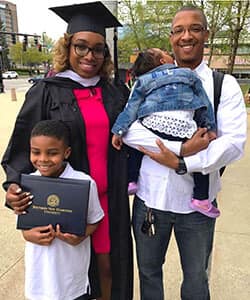 Mike Larsson, founder and president of Match Beyond, said, "Nefta is enormously hard working and smart. SNHU allowed her to squeeze every available second she had to do school work. Raising a family and running operations for a school often meant that those available seconds were really hard to predict, so when she had time she really ran with it."
And run with it she did, until it came time to take a bit of a break. Ramsey gave birth to her second child, a daughter, in April 2016 and needed to hit pause to focus on her family and other areas in her life. She wasn't forgotten during that time, though.
Shortly after Match Beyond's first big graduating class in May 2016, Meredith Volker, a program manager with SNHU's Workforce Partnerships team, asked Hill how Ramsey was doing. He thought she might benefit from communication from Volker. She reached out and made plans to visit Ramsey, who was home on maternity leave. As suspected, she was feeling a bit down, after seeing so many photos of students in caps and gowns at SNHU's graduation ceremonies on Facebook.
"She felt like that should have been her graduation. Many of the students who graduated started the degree with her," Volker said. "We talked a little bit about some things that might help her create time to work on school work."
Ramsey recalled that visit, saying Volker visited and brought along some SNHU swag. They talked about what might be next, focusing on "motivation, timelines and goals. We made a chart," she said.
The two kept in touch, checking in about once a month by phone or email, until Ramsey felt back on track. She felt Volker provided the "extra push I needed to finish."
"I told her, if it was important to her (and clearly it was), that I believed she would graduate and walk in the ceremony the following May," Volker said. "There were a few times when she didn't think she was going to make it on time but she kept going. Then, in the first few months of 2017, she was just unstoppable. Sure enough, she was here at SNHU in her cap and gown for May 2017 and she brought her children and her family. It was really amazing - she was elated."
Ramsey comes from a large family, six sisters and a brother, who are very close. Their mother was the first in the family to earn a degree, as an adult. Her older sister was the first of the sibling to graduate, two years ago, and Ramsey now has the distinction of being the second. Everyone rejoiced in that special day at graduation, and her nine-year-old son was especially proud. "My family was really happy, and my son was ecstatic," she said. "My family and fiancée are very supportive."
In the aftermath of that incredible day - and as she moves forward to her next milestone - Ramsey has learned that "everyone's path is different. I had to realize there's no race, no timeline."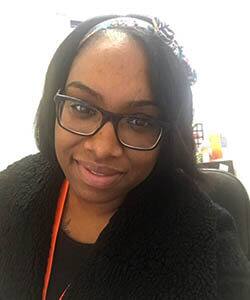 The important thing, Ramsey said is to "keep your end goal in sight. Celebrate anything you work hard for - smaller things lead to bigger stuff."
What she's learned has been tremendously beneficial in the workplace, too. "As part of an operations team at work, the team projects, time management skills and workplace etiquette have helped," she said. "You understand more and everything has new meaning."
And perhaps the best part is with the knowledge and skills she's continuing to acquire, Ramsey can't wait to share it all. She said, "Education allows you to give your knowledge to others."
Pamme Boutselis is a writer and content director in higher education. Follow her on Twitter @pammeb or connect on LinkedIn.
Explore more content like this article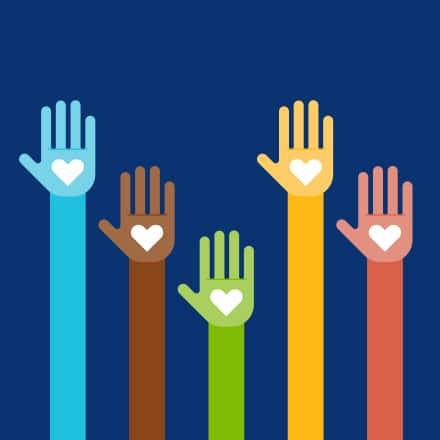 June 21, 2021
SNHU's 2021 Global Days of Service brought attention to a different societal issue each month: hunger, shelter, environmental justice and the pandemic's essential workers. Throughout the four-month-long event, Penmen from across the world shared their stories of service, community and strength.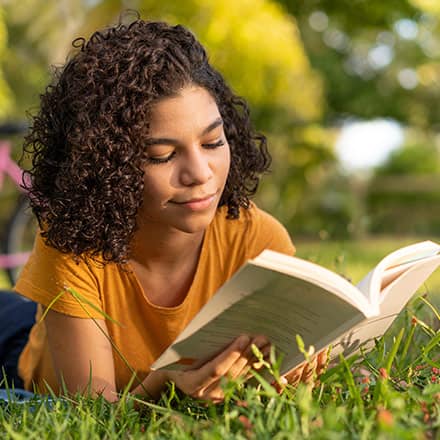 June 18, 2021
If you are searching for book suggestions, look no further: The annual summer reading recommendations have arrived. This year's list features more than 35 selections that span several genres suggested by some of SNHU's academic leaders.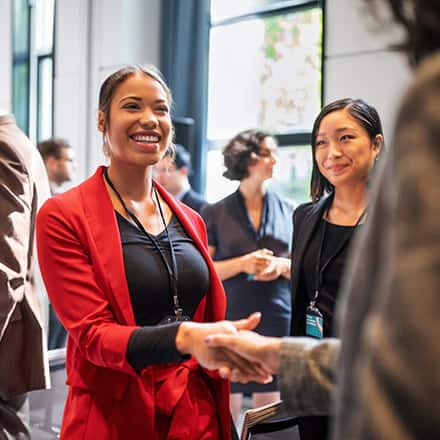 June 04, 2021
The day you receive your diploma from your university is a proud one, marking the culmination of your degree. But, your relationship with the university doesn't have to end there. Alumni are an integral part of a university community and are true advocates for student success.