Community Partnerships: Spurring College Completion and Career Pathways for Opportunity Youth
Traditional career paths don't work for everyone. This is especially true of opportunity youth – young people aged 16 to 24 who are out of work and out of school. Some have fallen into this demographic because of unstable family lives, homelessness, and poverty. Others are challenged by mental illness or involvement in the criminal justice system. Whatever the cause, they've stalled along the path from high school graduation to higher education and a first job.
This problem has traditionally been addressed in two ways. First, the federal government hands down policy, legislation, and funding to help local governments and organizations meet the unique needs of opportunity youth. At the same time, small community organizations employ a grassroots approach to reach as many young people as they can by using their resources and volunteer base.
In recent years, both government and community organizations have begun to favor the more holistic approach advocated by the National Roadmap for Opportunity Youth. It calls for collective action and attention from all sectors at all levels.
In practice, this means that more and more organizations are engaging in community partnerships made up of businesses, nonprofits, educators, local governments, and volunteers working together to reconnect youth to viable career paths.
What community partnerships look like
These partnerships can take many forms. Nonprofits are partnering with funding sources, corporations are partnering with nonprofits, and small volunteer organizations are tapping into national networks to share resources and reach the population once known as "disconnected youth." Their work is being supported by a handful of funding agencies that offer guidance, monitoring, and support in addition to financial backing.
The Citi Foundation has served as the nexus for some of these partnerships. Under their Pathways to Progress program, they've partnered with AmeriCorps and Points of Light to connect at-risk youth with volunteer programs that help them develop leadership and workplace skills. They've also partnered with iMentor and Management Leadership for Tomorrow to support career readiness and professional development mentoring for young people.
Both efforts work to provide opportunity youth with resources and information that might not otherwise be accessible to them. They learn skills and gain experience to better prepare them for the job market, making them more confident applying for work and more attractive to employers.
More on this topic: Creating Community Through Higher Education
The Citi Foundation project is one of a growing number of examples of businesses working on their corporate social responsibility (CSR) agendas by creating more opportunity for young people. Similar projects include:
Prudential invests in YouthBuild International, which helps opportunity youth learn construction skills. As Lata Reddy, Vice President of Corporate Social Responsibility explains, "Prudential's work with YouthBuild has been focused on closing the opportunity gap by helping young people complete their continuing education goals."
More than 30 major employers from Alaska Airlines to Uber are working with the 100,000 Opportunities Initiative to catalyze employment and learning opportunities in local communities. The coalition met its goal of hiring 100,000 opportunity youth last fall and has set a new goal of one million by 2021.
Finding that first job
Mentoring and skills training are just the first steps in building career paths for opportunity youth. The next step is helping students find their first job.
Urban Alliance provides professional skills training to low-income youth and also places at-risk high school students in internships. Students are able to start working toward a career, build real-world skills, and get vital job experience to improve their résumé. Urban Alliance has partnered with hundreds of employers and dozens of schools to build a program that results in 75% of alumni remaining connected to a career pathway, according to their self-reported results.
Building a career path for these young people requires buy-in from employers. At the very least, employers must be willing to take a chance on an unproven employee — someone with little to no job experience who may have minimal education or a criminal record. At best, employers provide training and development on the job, what Jobs for the Future's Health Care Pathways for Opportunity Youth report calls "learning-friendly workplaces."
Gap, Inc. partners with nonprofits in 15 cities to provide paid life skills and internship programs, with the goal of helping low-income youth get jobs at Old Navy, Gap, or Banana Republic stores.
Called This Way Ahead, the program includes skill-building workshops and training to prepare youth for an application and internship process. Once hired, they receive ongoing support from job coaches, store managers, and colleagues. Participants who perform well are offered longer-term employment. Gap wants 5% of their entry-level hiring slots to go to graduates of this program.
More on this topic: How Tuition Assistance is a Powerful Lever for Your Diversity Strategy
What we still need to work on
Community partnerships seem to reflect a general movement toward finding and streamlining career pathways for opportunity youth. Skills training, mentoring, and internships are all part of the toolkit that community partnerships can use to build these pathways.
While the diversity of the group in question makes it unlikely that any one formula will work in all cases, identifying what works and what doesn't is an important step in the right direction.
Explore more content like this article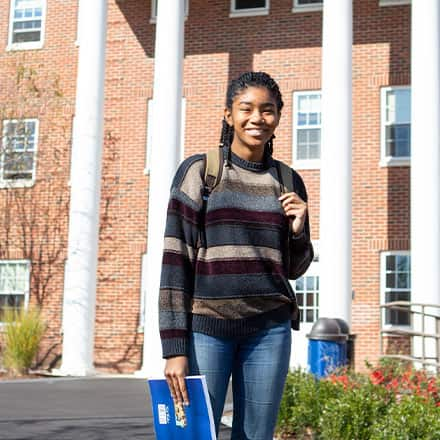 February 22, 2021
Universities often refer to their accreditation. So, what are the different types of accreditation and how do they differ? Here's what you need to know about accreditation and what "institutionally accredited" means.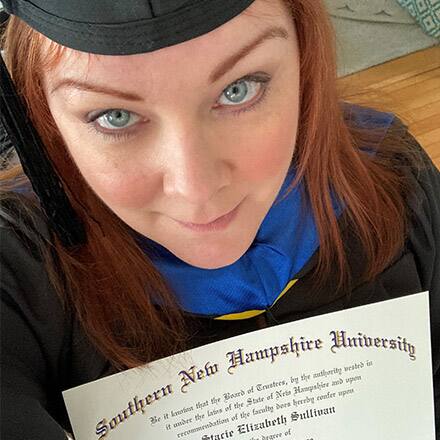 September 08, 2020
For years, Stacie Sullivan '19 felt stuck in her career, sensing her opportunities to advance were limited. After a series of challenging life events, Sullivan enrolled in the BS in Health Information Management program at SNHU.
July 01, 2020
Just a year after she decided to go back to school, Shereka Johnson-Bean '20 is preparing to submit the final project for her bachelor's degree.