Celebrating Nurses & Nurse Educators
This time of year we recognize the significant contributions of nurses and nurse educators by celebrating International Nurses Week, National Nurses Week, and National Student Nurses Day. Southern New Hampshire University (SNHU) has thousands of BSN and MSN nursing students, alumni and instructors which makes us keenly aware of the evolving issues, responsibilities, and environments these compassionate and competent professionals face on a daily basis. It's critically important that our academic programs incorporate the world's most relevant topics and tactics to prepare nurses for an ever-changing landscape.

Our RN to BSN online program follows a 10-course curriculum that incorporates the American Association of Colleges of Nursing (AACN) recommended competencies. This framework was developed to ensure nurses receive the training and education they need to not only advance the profession but their careers as well. For professional nurses with defined education goals, our online Accelerated RN to MSN track offers a seamless academic pathway for advancing from an ASN to a BSN to an MSN. This affordable degree option allows eligible BSN students to complete two graduate-level courses within their BSN program. Successful completion of these courses waives two courses within the MSN program, saving both tuition and time. RN to BSN students who are accepted into the online Accelerated RN to MSN option can choose to pursue the MSN Clinical Nurse Leader, MSN Nurse Educator programs, or choose the MSN general track.

"I really value how we create programs that are aligned with accreditation standards that assist our students in achieving a high-quality educational experience. Their academic journey fosters both personal and professional growth and, most importantly, a sense of pride," says SNHU's Associate Dean of Nursing, Jennifer Johnson, DNP, CNM, RN-OB. Nursing colleagues agree. "Nurses have always been, and continue to be, frontline advocates for patients and families in a wide variety of healthcare settings. The transformational graduate and undergraduate nursing programs at SNHU strive to prepare our nursing students to be innovative and compassionate leaders in whatever nursing settings they choose to practice," says Graduate Faculty Lead (Nursing), Karen Brooks, Esq., EdD, MSN, RN. "At SNHU I oversee the Patient Safety & Quality Graduate Nursing Capstone program which is highly focused on quality care delivery and strategies, as well as health law and regulation. Having worked in a number of healthcare organizations and educational institutions, I know that SNHU's programs are of the highest caliber."

Across undergraduate and graduate programs, SNHU currently has over 3,500 nursing students and is trending 20% year-over-year growth. It's no wonder nursing is a growing profession. According to the AACN, nurses comprise the largest single component of hospital staff, are the primary providers of patient care in our nation's hospitals, and also deliver a majority of the long-term care in the United States. "We're seeing an increase in professional development and nursing education," says SNHU's Chief Nurse Administrator, Peggy Moriarty-Litz, EdD (c), MS, RN, CNE. "The rapid growth in our programs is indicative of students desire to further their nursing education. Over 60 of our nursing faculty have doctorate degrees, and all instructors are highly experienced and committed to serving our students. With their guidance, our students graduate with the knowledge, attitude and skills they need for this most trusted profession, and 98% are employed!"

Thanks to all nurses and nurse educators who contribute their talents and professionalism while caring for us. Our world is brighter because of them.
Explore more content like this article
May 26, 2021
The world is over a year into the COVID-19 pandemic and some people are growing tired of public health measures. What are some of the things that can be done to combat pandemic fatigue?
March 25, 2021
The importance of empathetic teaching in an online environment cannot be understated. Students appreciate when instructors show concern for what is happening in their lives, and having an instructor with a teaching approach that focuses on empathy helps them navigate anxiety or uncertainty.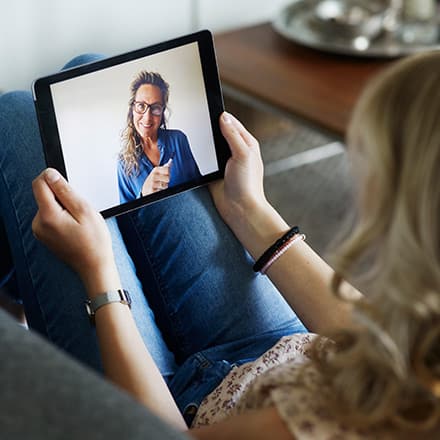 February 11, 2021
Consider what your role might be as a mental health advocate; someone who gives a voice to the problems and potential solutions related to mental health and mental health awareness. To advocate means more than just giving voice; it means to fight.