RPCV Community Economic Development Program
After two years of service in the Peace Corps, Ally Snell '09G returned home to New Hampshire, only to feel like a stranger in the surroundings she once took for granted. Re-entry to American culture was surprisingly difficult, especially after a total immersion in the language and culture of Chicamán, Quiché, Guatemala, from 2006-2008.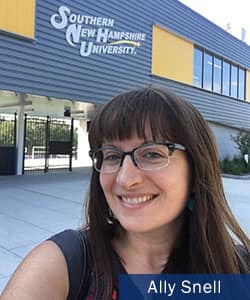 As a conservation and income generation specialist, Snell worked with groups of people who lived near places of cultural or natural significance, helping them make a living off of tourist activities. One of her projects included the development of a publicly managed business that provides tubing trips down a river.
"They actually have become a self-sustaining enterprise," Snell said. "I trained all the guides, physically built a lot of the trails and helped raise the funds." She also grew a women's artists cooperative and promoted a traditional Mayan culture youth development.
Snell made lifelong friends and is still in touch with people from Chicamán. She even met her now-husband, who was in the same training group as her. The Peace Corps shaped her life in many unexpected ways. "It was one of the best experiences of my life," Snell.
The Right Post-Service Circumstances
As she processed her Peace Corps experiences, Snell considered her next step. She knew she eventually wanted to earn her master's degree, and though she applied to graduate schools across the country and abroad, she was not ready to leave her family for another two years.
On her way to a temporary job, she noticed a sign for community economic development outside of a Southern New Hampshire University (SNHU) building. The sign piqued her attention enough that she pulled into the parking lot to request information about the program.
Then, she saw another sign that enticed her to apply: "I vividly remember walking down the hallway, and they had a huge Peace Corps banner on the wall, and I'm like, 'Oh, I'm in the right place,'" Snell said.
She discovered that SNHU supports Returned Peace Corps Volunteers (RPCV) by participating in the Paul D. Coverdell Fellow scholarship program. This scholarship is one of the many benefits of joining the Peace Corps.
While the benefits vary by school, SNHU offers eligible RPCVs a 15% tuition discount on courses in approved online graduate degree programs.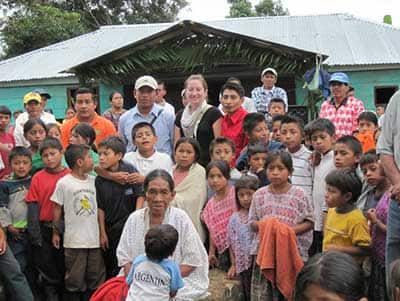 After Snell was accepted into the program and awarded the Peace Corps scholarship, she started on her master's degree in international community economic development.
A Coverdell Fellows Education
Snell jokes that she was in a Peace Corps master's program, as community economic development is one of six Peace Corps volunteer sectors. However, upon entering the classroom, she realized her peers consisted of leaders in the field from around the world.
"Coming off from this experience in my late 20s ... thinking I've had all these crazy experiences, I was absolutely humbled by the majority of my classmates who were in very prestigious careers in their home countries," Snell said.
She learned a lot from listening to her peers: being an RPCV gave Snell a unique perspective on the world and the credibility to also engage in class discussions. "It was just such a tremendous environment," she said. "I don't think I would have transitioned out of the Peace Corps very well had I not been in this program."
She completed two semesters of online classes, bookended by two summer intensive programs, before graduating in 2009. As Snell completed courses online, she traveled to Michigan to start the program-related internship component of being a Coverdell Fellow. Northern Michigan is the oldest mining district in the U.S. and the location she selected for her thesis on the boom and bust cycles of economic development.
"Because of the scholarship, I was really lucky I was able to go and live within a community in Northern Michigan and do research on a very hyper-specific topic that I wanted to do," Snell said. She worked with Yellow Dog Watershed Preserve and Save the Wild U.P. (now known as the Upper Peninsula Environmental Coalition Mining Action Group).
She found the journey through the master's program to be more than earning a degree. "This place provided a very safe environment for me to really digest my Peace Corps experience and then angle it towards a professional career," Snell said.
A Professional Life Defined by the Peace Corps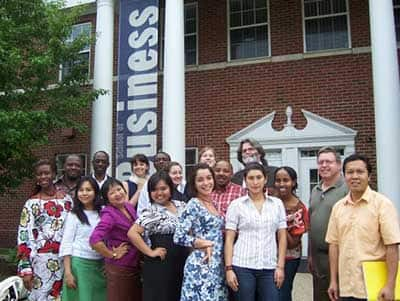 After earning her degree, Snell went back to work at the Peace Corps as a regional recruiter for New Hampshire. Here she started considering a potential career in higher education as she built partnerships with colleges and universities in the state.
Next, she became the national outreach specialist, and then exceeded the organization's five-year employment limit when she became director of the Office of Diversity and National Outreach.
After a total of eight years with the Peace Corps (including her time in Guatemala), Snell accepted the role of marketing and outreach director at AmeriCorps VISTA. AmeriCorps VISTA is a program within the Corporation for National and Community Service that strives to eradicate poverty.
Snell's resume now includes associate director of Alumni Engagement at SNHU, a role she stepped into this summer.
Many of the experiences she had in the Peace Corps and as a Coverdell Fellow have shaped her professional life perspectives. "I am forever grateful for an experience that gave me a window of understanding into the myriad of sociopolitical, racial and economic factors that keep people in poverty and oppression, so that I may do my best as an individual to work against these forces," she said.
She wants college students to know that money and connections aren't always necessary to travel. "There are programs out there like the Peace Corps, like AmeriCorps VISTA, that are going to give you a way into another world and an opportunity to see how the rest of the world is and broaden your perspective," Snell said.
She believes the time she spent volunteering and working with these organizations have enriched her life in so many ways. "I'm a better human being having done these experiences and a better mother and a better wife and a better friend," Snell said.
RPCVs are eligible for the Peace Corps Coverdell Fellows scholarship benefits after being accepted into an approved online graduate degree at SNHU.
Rebecca LeBoeuf '18 is a writer and editorial coordinator at Southern New Hampshire University. Connect with her on LinkedIn.
Explore more content like this article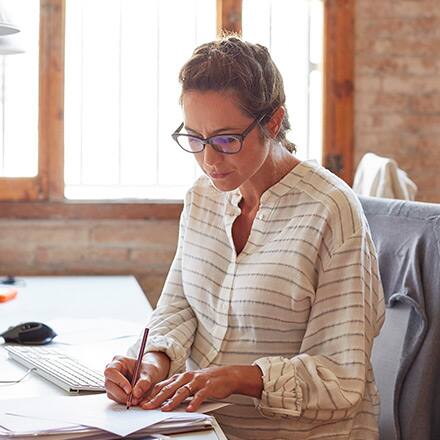 How to Become a Copywriter
September 24, 2020
To become a copywriter you can consider earning a degree such as marketing, communications or creative writing and start building a portfolio of your work.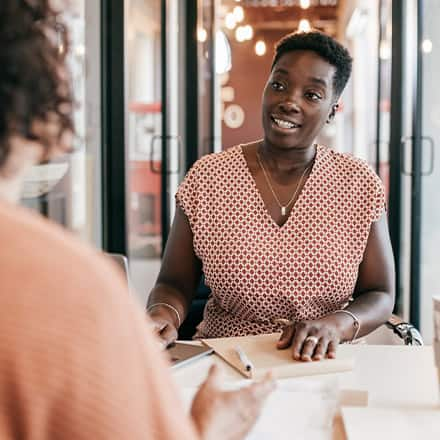 How to Become a Recruiter
September 22, 2020
Organizations big and small rely on recruiters to find and hire top talent, especially in today's evolving workforce. If you love working with people and want to learn to network for a living, exploring how to become a recruiter could be right for you.
How to Become a Human Resources Manager
September 01, 2020
Human resources management plays an important role in the long term success of an organization and its workforce. Interested in exploring how to become a human resources manager? SNHU adjunct faculty with years of HR experience are sharing their best advice to get started in this evolving field.