Former Prosecutor, Criminal Justice Experts Weigh In on Bail Reform
Dozens of students, community members and criminal justice experts gathered recently to discuss the state of bail reform in the United States during the second installment of Southern New Hampshire University's Contemporary Justice Series. An earlier forum focused on diversity in law enforcement.
Organizers brought together several experts involved in bail reform efforts to set the stage for smaller group working sessions later in the morning, including:
The Problem of Cash Bail
According to data aggregated by researchers at the Sandbox CoLABorative, the cash bail system costs $9 billion annually across the country. A study by the Prison Policy Institute found that as many as 90% of defendants are in pre-trial confinement because they can't afford their bail, rather than because they were deemed a risk to their community or a serious flight risk.
Foss argued that holding people accused of non-violent crimes because they can't afford cash bail only makes it more likely they will be arrested again, since their time in jail awaiting a trial can lead to lost jobs, missed counseling or drug treatment appointments and other costs that make their lives less stable.
"Unnecessary pre-trial detention makes us less safe," Foss said.
Hraska underlined the importance of a law that recently passed in New Hampshire directing judges to consider a person's reasonable ability to pay bail along with the criminal charge they are facing. The goal is that defendants in the state are not held in jail merely because they can't afford bail.
"This bill sailed through the legislature," Hraska said. "For those who know New Hampshire politics, very little sails through the legislature."
While he agreed that defendants shouldn't be held in jail because they are poor, Shagoury brought a different view and said more factors need to be considered, especially the perspective of potential victims and how much longer it can take for victims to get justice when a defendant fails to appear at court.
"I don't think there's anyone locked up because they're poor, because they can't afford it," he said. "Judges did look at defendants - they didn't just look at charges."
A Hacker's Model for Reform
During the second portion of the forum, participants that included about 30 SNHU criminal justice majors, were asked to address three factors in small groups during what Jada Hebra, SNHU's chief diversity officer called a "Hackathon":
What do we need to stop doing to get at this issue?
Put yourself in the other's shoes
How do we solve this problem?
The process, said Jeff Czarnek, associate dean of criminal justice at SNHU, is to generate conversations among community members interested in the issue to continue moving forward toward a better solution. Organizers plan to analyze the ideas generated during the small group discussions and distribute the findings to participants.
"It keeps the dialogue going. It elevates the importance of it for our students. Really at the end of the day, it's about them," Czarnek said. "It got the ball rolling in terms of learning, understanding, the sharing of ideas. That's really what an institution of higher learning should be about."
Findlen LeBlanc said similar forums are an ideal way to educate community members and help them develop empathy.
"And this felt like a really valuable opportunity to start having conversations with different stakeholders, people who come from really different perspectives and start building the groundwork that there are at least certain problems we all agree are problems," she said. "Then we can work on solutions, but we first have to get on the same page in terms of identifying what's not working here."
Joe Cote is a staff writer at Southern New Hampshire University. Follow him on Twitter @JoeCo2323.
Explore more content like this article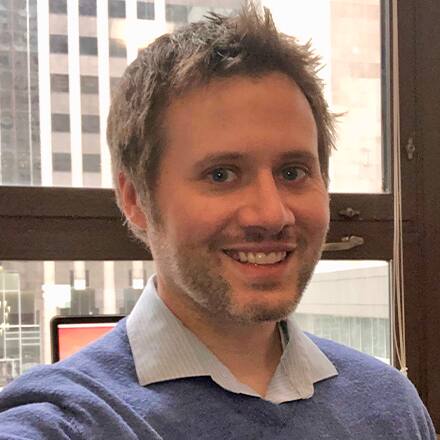 Clinical Mental Health Instructor Dr. Matt Glowiak: A Faculty Q&A
March 20, 2020
When Dr. Matt Glowiak first embarked on his counseling career, he never expected his experiences to be so diverse. We asked the clinical mental health counseling instructor to share his thoughts on teaching, the importance of education and more as part of our Faculty Spotlight series.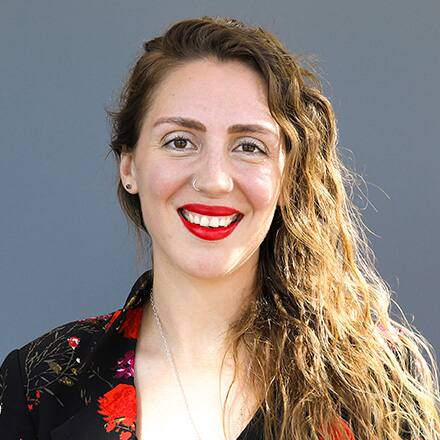 Psychology Professor Dr. Justina Oliveira: A Faculty Q&A
March 13, 2020
Dr. Justina Oliveira focuses her research on the psychology, social justice and ethics in the workplace and enjoys engaging her students at SNHU in that research. We asked her for her views on teaching, the importance of education and more as part of our Faculty Spotlight series.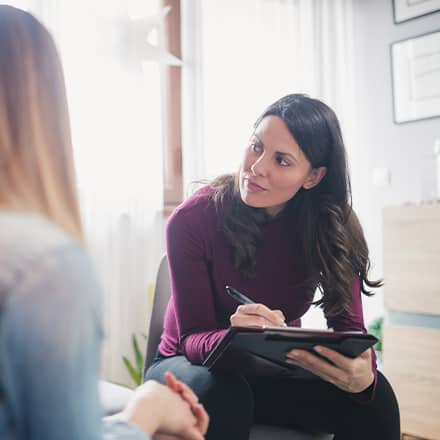 How to Become a Substance Abuse Counselor
March 02, 2020
There are several ways to combine various levels of education and certifications to begin working in the field. One of those ways – earning a bachelor's degree in substance abuse counseling – has several advantages that can positively impact your career and ability to help clients.