Earn Your Homeland Security Degree
$320/credit (120 total credits)
Get up to 12 credits for law enforcement training
Median annual salary of $92,080 for federally employed police and detectives1
Transfer up to 90 credits
Learn from instructors with front-line experience
24/7 online access to the classroom
Homeland Security Degree Online Overview
Work on the front lines of national security with Southern New Hampshire University's Bachelor of Science (BS) in Criminal Justice with a concentration in Homeland Security & Counterterrorism. By pursuing this highly focused homeland security degree online, you'll gain insights into an area of criminal justice that continues to grow in demand and develop a deep understanding of the threat of terrorism and how best to respond to it.
In the homeland security degree concentration, you'll examine the nature and history of terrorism, why terrorist groups succeed and fail, how to combat terror and how to respond to domestic and international terrorist campaigns. You'll also explore a wide range of security efforts and develop the analytical and policy skills required in this field.
Courses in the homeland security degree program will take you deep into the realms of psychology, American politics, criminal law and subjects specific to the study of terrorism and counterterrorism. Experienced, knowledgeable faculty can help you chart your course to a professional career in any number of related fields.
Learn how to:
Gather and interpret intelligence to assess threats, develop responses and inform policy
Examine new technologies and societal trends that affect how law enforcement operates
Promote community relations and partnerships with cultural awareness
Communicate effectively and professionally
Understand discretionary decision-making in relation to laws, regulations and ethics
Develop research-based solutions to complex issues
Understand theories of human motivation and behavior
Get credit for law enforcement training: If you have completed a basic police, corrections or probation and parole academy training, you may receive up to 12 credits toward your criminal justice degree at SNHU.
Career Outlook
Criminal justice jobs can be highly competitive. According to the U.S. Bureau of Labor Statistics, employment of protective service occupations is projected to increase 8% from 2020 to 2030.1 With only average job growth predicted, making yourself stand out to employers is imperative.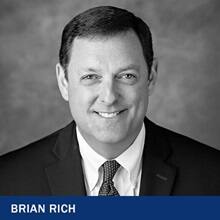 "In today's environment, there is great competition and law enforcement agencies seek out the very best candidates," said Brian Rich, SNHU criminal justice faculty member and former FBI agent. "Our future leaders and heroes must be better educated than the criminal element."

And the best way to get that education? Rich believes it's by earning your bachelor's degree in homeland security online from Southern New Hampshire University. Graduates of our homeland security degree program have the opportunity to begin or advance a career in criminal justice with specialized skills.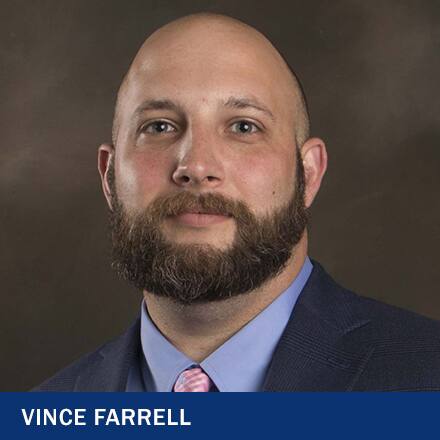 BS in Criminal Justice graduate and full-time paralegal Vince Farrell '21 found tremendous value in pursuing his degree with SNHU.
"Working in the legal system for roughly 9 years before starting my program, I thought I knew a lot," said Farrell. "However, this was quickly disproven as my coursework started and the theories began to roll."
Beyond standard police and detective roles, the homeland security concentration could help prepare you for employment in government roles such as:
Border patrol agent: Secure U.S. borders as an armed and uniformed member of the federal police. You'll have the responsibility of preventing the illegal trafficking of people and contraband as well as detecting terrorist threats.
Federal air marshal: Protect airline passengers and crew members by taking passenger flights worldwide. Performing investigative work, you'll proactively fight terrorist violence and suspicious criminal activity.
Transportation security officer: As a member of the Transportation Security Administration, you'll keep people safe by screening passengers and luggage at controlled entrances and exits in airports.
Emergency management director: Working for the Federal Emergency Management Agency, you'll coordinate relief for disasters – ranging from extreme weather phenomena to terrorist attacks – that overwhelm local and state resources.
Note: Law enforcement positions may involve additional training and eligibility requirements.
And if you've served in the military, transitioning to civilian work in homeland security can be a great choice. With a track record of passion for service, veterans have the opportunity to continue protecting the people through occupations directly supporting our national defense. No matter what job you had as a military service member, you could find a job at the U.S. Department of Homeland Security that builds upon the unique skills you possess.
Private companies also contract with the government to provide products and services for defense and security purposes. These companies have sensitive – and often secretive – operations that require a team of people skilled in recognizing, managing and defeating threats. Some job titles include:
Counterterrorism watchlist analyst
Intelligence analyst
Intelligence surveillance and reconnaissance manager
Security specialist
Signals intelligence analyst
Site manager
These professions could provide work opportunities from home or abroad and may require special clearance from the U.S. government.
Start Your Journey Toward an Online Homeland Security and Counterterrorism Degree Concentration
Why SNHU For Your Online Homeland Security Degree
Flexible
With no set class meeting times, you can learn on your schedule and access online course materials 24/7.
Affordable
As part of our mission to make higher education more accessible, we're committed to keeping our tuition rates low. In fact, we offer some of the lowest online tuition rates in the nation.
Prior coursework could also help you save time and money. SNHU's
transfer policy
allows you to transfer up to 90 credits toward your bachelor's degree and 45 credits for an associate degree from your previous institutions—that means you could save up to 75% off the cost of tuition. You could also save time and money by getting college credit for
previous work experience
, or by taking advantage of military discounts and employer tuition assistance if available to you.
Respected
Founded in 1932, Southern New Hampshire University is a private, nonprofit institution with over 100,000 graduates across the country. SNHU is accredited by the New England Commission of Higher Education (NECHE), a regional accreditor, which advocates for institutional improvement and public assurance of quality.
Recently, SNHU has been nationally recognized for leading the way toward more innovative, affordable and achievable education:
U.S. News & World Report named SNHU the 2021 Most Innovative University in the North and one of the nation's "Best Regional Universities"
Awarded the 21st Century Distance Learning Award for Excellence in Online Technology by The United States Distance Learning Association (USDLA)
A $1 million grant from Google.org to explore soft skills assessments for high-need youth
Network
At Southern New Hampshire University, you'll have access to a powerful network of more than 300,000 students, alumni and staff that can help support you long after graduation. Our instructors offer relevant, real-world expertise to help you understand and navigate the field. Plus, with our growing, nationwide alumni network, you'll have the potential to tap into a number of internship and career opportunities.
96.5% of students would recommend SNHU (according to a 2019 survey of 9,200+ online students). Discover why SNHU may be right for you.
Expanding access to quality higher education means removing the barriers that may stand between you and your degree. That's why you can apply at any time and get a decision within days of submitting all required materials:
Completed free undergraduate application
Prior transcripts, which we can retrieve at no cost to you
Test scores are not required as part of your application
Acceptance decisions are made on a rolling basis throughout the year for our 6 (8-week) undergraduate terms.
If you're ready to apply, follow these simple steps to get the process going:
If you have questions or need help filling out your application, call 1.888.387.0861 or email enroll@snhu.edu.
Courses & Curriculum
This specialized program offers students a focused overview of the purpose and function of homeland security and counterterrorism. You'll explore how historical events and cultural differences within and outside of the U.S. have influenced the evolution of criminal justice. Strategies such as intelligence gathering, threat assessment and collaboration among various branches of the criminal justice system will be examined.
Concentration courses in this homeland security degree program may include:
Introduction to Homeland Security and Counterterrorism: Explore the differences between homeland security and counterterrorism to determine agencies' roles in keeping citizens safe. You'll also study the history of the Department of Homeland Security and how terrorism has both created and shaped this federal executive department.
Intelligence and Counterintelligence: Study the history of espionage and counterintelligence to understand the benefits of methods used to gather and analyze information. You'll also explore how intelligence and counterintelligence are used in maintaining safety, informing policy and supporting business.
Terrorism in the United States: Examine how ideology and culture influence acts of terror and the evolution of homegrown terrorism throughout history. You'll analyze real terrorist organizations – both domestic and foreign – as well as the impact of terror on society as a whole.
Security Management: Learn about security management strategies used to maintain public safety. By exploring asset and vulnerability identification, you'll examine the value of security partnerships, emerging trends in safety and emergency management, and how practices have evolved over time.
Courses are taught by criminal justice professionals with years of experience in police departments, military branches, government agencies and more.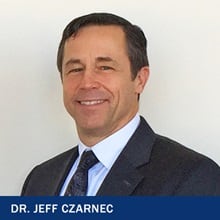 "Students will reap the benefits of progressive and authentic course content taught by professionals working on the front lines of the homeland security profession," said Dr. Jeff Czarnec, SNHU's associate dean of criminal justice.
"They [instructors] helped me tremendously throughout all of my classes, were easily accessible and always treated me with respect," said graduate Vince Farrell '21.
In addition to the help of his instructors, Farrell found the course content of his program to be extremely beneficial.
"My favorite class was CJ-120 Cultural Awareness in Criminal Justice," he said. "I learned a ton about diversity within the criminal justice system and why diversity is of the utmost importance. It has helped me identify my own implicit biases and helped me work to overcome them."
Embedded Communication Certificate
Jobs in the criminal justice field demand critical thinkers with tip-top communication skills. That's why SNHU's online criminal justice degree program includes an embedded communication certificate. Built to prepare eligible learners with the knowledge, attitudes and skills to communicate effectively with diverse groups of people, the certificate gives students resources to improve their ability to collect and convey field-related information.
Upon graduating, some students also choose to gain more knowledge through a master's in criminal justice online. SNHU offers a graduate concentration in advanced counterterrorism and homeland security for more specialized graduate study.
Curriculum Requirements & Resources
General education courses: All online bachelor's degree students are required to take general education classes, if not obtained in prior coursework. Through these foundation, exploration and integration courses, students learn to think critically, creatively and collaboratively, giving you the edge employers are looking for.
Major courses: The criminal justice curriculum requires completion of 13 major courses, making up 39 of your bachelor's credits. These courses provide the practical knowledge and skills necessary to accomplish your career goals.
Concentration courses: To successfully complete the homeland security and counterterrorism concentration, you'll need to complete 4 specialized concentration courses for a total of 12 credits.
Technology resources: We provide cloud-based virtual environments in some courses to give you access to the technology you need for your degree – and your career. Learn more about our virtual environments.
Earn math credits for what you already know: Save time and tuition with our Pathways to Math Success assessments. Depending on your scores, you could earn up to 12 math credits – the equivalent of 4 courses – toward your degree for less than $50 per assessment.
List of Courses
Courses May Include
BS in Criminal Justice Homeland Security and Counterterrorism Online
CJ 310
Introduction to Homeland Security and Counterterrorism
Students will differentiate between homeland security and counterterrorism to determine organizations' roles and responsibilities in maintaining the safety of citizens. In addition, students will analyze how terrorism has influenced the creation and evolution of the Department of Homeland Security as well as how it has impacted United States society.
CJ 350
Intelligence and Counterintelligence
Through the examination of the history behind and benefits of espionage and counterintelligence, students will develop an understanding of the methods used to gather and analyze intelligence. Students will also explore how governments and corporations within the United States utilize intelligence and counterintelligence to maintain safety, inform policy, and benefit business.
CJ 360
Terrorism in the United States
Students will examine the influences of ideology and culture on domestic acts of terror and the historical evolution of homegrown terrorism. As these concepts are examined, students will analyze domestic and international terrorist organizations as well as how acts of terror impact society.
CJ 405
Security Management
Students will be exposed to security management techniques and methods used to maintain public safety. Through the exploration of asset and vulnerability identification, students will analyze the value of security partnerships, emerging trends in safety and emergency management, and how history has shaped current practice.
Total Credits: 120
Minimum Hardware Requirements
| Component Type | PC (Windows OS) | Apple (Mac OS) |
| --- | --- | --- |
| Operating System | Currently supported operating system from Microsoft. | Currently supported operating system from Apple. |
| Memory (RAM) | 8GB or higher | 8GB or higher |
| Hard Drive | 100GB or higher | 100GB or higher |
| Antivirus Software | Required for campus students. Strongly recommended for online students. | Required for campus students. Strongly recommended for online students. |
| SNHU Purchase Programs | | |
| Internet/ Bandwidth | 5 Mbps Download, 1 Mbps Upload and less than 100 ms Latency | 5 Mbps Download, 1 Mbps Upload and less than 100 ms Latency |
Notes:
Laptop or desktop?  Whichever you choose depends on your personal preference and work style, though laptops tend to offer more flexibility.
Note:  Chromebooks (Chrome OS) and iPads (iOS) do not meet the minimum requirements for coursework at SNHU. These offer limited functionality and do not work with some course technologies. They are not acceptable as the only device you use for coursework. While these devices are convenient and may be used for some course functions, they cannot be your primary device. SNHU does, however, have an affordable laptop option that it recommends: Dell Latitude 3301 with Windows 10.
Office 365 Pro Plus is available free of charge to all SNHU students and faculty. The Office suite will remain free while you are a student at SNHU. Upon graduation you may convert to a paid subscription if you wish. Terms subject to change at Microsoft's discretion. Review system requirements for Microsoft 365 plans for business, education and government.
Antivirus software: Check with your ISP as they may offer antivirus software free of charge to subscribers.
Tuition & Fees
As a private, nonprofit university, we're committed to making college more accessible by making it more affordable. That's why we offer some of the lowest online tuition rates in the nation.
We also offer financial aid packages to those who qualify, plus a 30% tuition discount for U.S. service members, both full and part time, and the spouses of those on active duty.
| Online Undergraduate Programs | Per Course | Per Credit Hour | Annual Cost for 30 credits |
| --- | --- | --- | --- |
| Degree/Certificates | $960 | $320 | $9,600 |
| Degree/Certificates (U.S. service members, both full and part time, and the spouses of those on active duty)* | $675 | $225 | $6,750 |
Tuition Rates are subject to change and are reviewed annually. *Note: students receiving this rate are not eligible for additional discounts.
Additional Costs No Application Fee, $150 Graduation Fee, Course Materials ($ varies by course)
Frequently Asked Questions
What is a degree in homeland security?
A homeland security degree offers preparation for a specialized career in criminal justice. Foundational courses include general education courses in math, writing, humanities and social sciences. Strong oral and written communication skills are also emphasized.
Major coursework includes courses on the history of homeland security and terrorism in the United States, security management, intelligence and counterintelligence. These courses combined provide the broad skills needed for a range of positions in criminal justice, as well as specific knowledge applicable to the field of homeland security.
With Southern New Hampshire University's homeland security degree online, you'll learn how to:
Differentiate between homeland security and counterterrorism
Examine the roles and responsibilities of maintaining safety for all citizens
Study the history of espionage and learn methods of gathering and analyzing intelligence
Apply security management techniques and methods to maintain public safety
Is a degree in homeland security worth it?
A degree in homeland security can lead to a number of exciting career options in the public and private sectors. As the use and reach of technology increases, there has never been a greater need for actionable, reliable information to identify threats to national security.
A homeland security or counterterrorism degree could lead to such careers as:
Intelligence analyst: Examine patterns throughout multiple pieces of data and information. You may use that information to prevent attacks and assess threats to your organization, an individual or the American public. You might work for a private business or for the government at the local, state or federal level.
Border patrol officer: Monitor and protect the nation's borders. You may work to ensure that illegal drugs and goods do not come into the country. You could also be involved in enforcing immigration efforts.
Secret service agent: This law enforcement role offers a great deal of variety in terms of assignment. You may investigate counterfeiting crimes, protect persons of interest to the federal government – such as political officials – or you could even be involved in developing new security systems and tools.
Federal air marshal: This is a unique law enforcement position where you might find yourself on board an aircraft or working in an airport to keep private citizens safe in the skies. You could also investigate crimes and provide other law enforcement duties.
These are just a few of the exciting and important opportunities available with a homeland security degree. Each career is grounded in the principles of safety, security and the well-being of the people.
How long does it take to get a degree in homeland security?
Most people looking to get into the homeland security field pursue a bachelor's degree in criminal justice, which usually takes students between 3 and 4 years to complete.
At Southern New Hampshire University, you can even specialize your skills with a homeland security and counterterrorism concentration online. What's better? You may be able to complete it faster. If you qualify, you could receive up to 12 credits if you have already completed basic police, corrections or parole and probation academy training. And if you already started taking college classes elsewhere, you could transfer in up to 90 credits – meaning you'll save even more time and money.
"I did transfer in a few credits and I received credits for my active-duty U.S. Army experience," said Vince Farrell '21. "I was able to complete my AS in roughly one year and my BS in two years. The process was much quicker than I anticipated and couldn't have been smoother."
Our professional team of admission and academic advisors aims to get you the maximum amount of transfer credit so that you may complete your degree as quickly as possible. Our fully online format allows you even more room to customize your education. Work the night shift? No problem, because no mandatory login times means you can complete your work at any time of the day or night. You'll generally receive feedback from your instructors, who are professionals in the field, within 24 hours, too.
"Working full time and volunteering within my community made online coursework my only viable option," said Farrell. "The fact that SNHU uses such an easily navigable program made a world of difference – I was able to identify my assignments, had full access to the online Shapiro Library (which is a phenomenal resource) and could effectively complete my assignments."
How much do homeland security agents make?
These jobs tend to be very stable because the people who do them are fulfilling a calling – not just clocking hours at a day job. Therefore, there is a lot of opportunity to advance throughout your career – often while earning a steady salary with excellent benefits.
Responsibilities within homeland security roles can vary greatly, meaning how much you earn is dependent on your role, title and experience. Emergency management directors, for example, earned a median wage of $76,250 per year in 2020 while federally employed police and detectives earned $92,080, according to the U.S. Bureau of Labor Statistics.1
At Southern New Hampshire University, you have the added benefit of learning from professionals in the field. Our instructors are all criminal justice professionals, so course time with them adds networking opportunities to your education, culminating in membership in our robust and active alumni network.
What's the difference between homeland security and criminal justice?
All aspects of law enforcement are part of the criminal justice system, including the court system, law enforcement officers and all aspects of upholding the code of the law. All things considered, homeland security is a relatively new part of the criminal justice umbrella.
While studying criminal justice helps prepare you for a career in all aspects of the law and public safety, the field of homeland security is a subset of national security and focuses specifically on the United States.
A background in criminal justice can prepare you for the legal, communication, criminal and technical aspects of the field. Adding a focus in homeland security means specializing in terrorism and counterterrorism, intelligence and all aspects of national security.
What degree do you need for counterterrorism?
While there is no hard and fast rule, a bachelor's degree in criminal justice or a related field could be the most helpful in pursuing a career in counterterrorism. International affairs, national security studies or a concentration in homeland security are all areas that also help prepare you for a career in this specialized area of law enforcement.
In addition, practical experience is also important, since many working in this field have military or national security backgrounds. SNHU's counterterrorism degree offers an optional internship that could provide the opportunity to gain valuable experience in the field.
What can you do with a counterterrorism degree?
There are many career paths you can take with a degree in counterterrorism. Because any counterterrorism or homeland security concentration is grounded in criminal justice, you have many options available to you, such as:
Counterterrorism analyst: Investigate the leadership and motivations of possible terrorist groups. Your work may include report writing and analysis, so strong communication and critical-thinking skills could be very helpful.
Emergency management director: Prepare procedures and devise plans for law enforcement and public officials to use in responding to natural disasters and other emergencies. You may work with public officials and possibly the press, and may work with nonprofit organizations and government agencies. Strong negotiation, communication and analytical skills would be helpful in this role.
Intelligence analyst: Look for patterns and information from a variety of sources. You may use that information to assess threats and prevent attacks. This role involves strong analytical skills, as well as strong written and communication skills.
You may also be interested in a government career with agencies such as the U.S. Department of Defense, U.S. State Department, Federal Bureau of Investigation or Central Intelligence Agency.
Whichever agency or organization you choose, you are building a career rich in problem-solving skills, collaboration and threat assessment. More than that, you can use your skills to analyze social, behavioral and criminal theories to work toward eliminating threats and ensuring our nation's safety.
Related Articles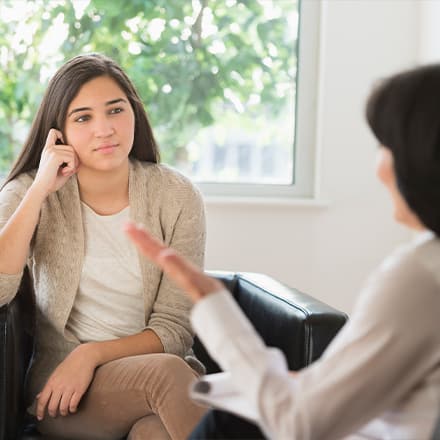 If you're passionate about improving the mental well-being of others, you may find yourself comparing the roles of a psychologist and a psychiatrist. Explore the differences between these two common career paths and discover which mental health career is right for you.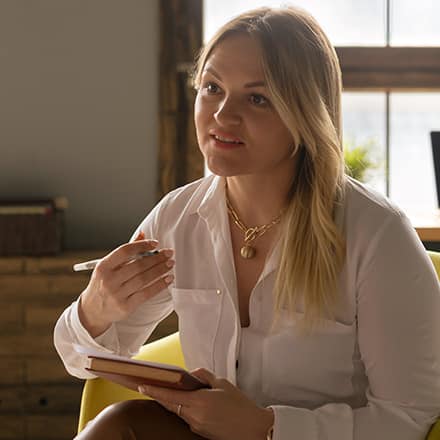 Majoring in psychology is not only personally rewarding, but it prepares you for a number of careers. Beyond the human services field, a psychology major can lead to jobs in business, education, government and roles that require a deep understanding of people and how they interact with one another.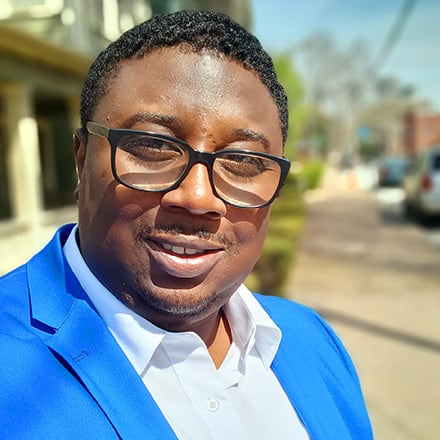 Although Darryl Johnson has been advancing as a professional in the psychology field and nonprofit world for some time now, he really accelerated toward his goals in August when he presented at the 2022 APA Convention and completed his master's degree in psychology at SNHU.
References
Sources and Citations (1)
1Bureau of Labor Statistics, U.S. Department of Labor, Occupational Outlook Handbook, on the internet, at:
https://www.bls.gov/ooh/protective-service/police-and-detectives.htm (viewed Nov. 29, 2021)
https://www.bls.gov/ooh/protective-service/home.htm (viewed Nov. 29, 2021)
https://www.bls.gov/ooh/computer-and-information-technology/information-security-analysts.htm (viewed Nov. 29, 2021)
Cited projections may not reflect local and/or short-term economic or job conditions and do not guarantee actual job growth.