What is Management Accounting?
Accounting, the measuring, processing, and communicating of financial information, remains a crucial part of any successful business venture in fields ranging from education to healthcare and technology to hospitality and more. Most financial accounting is prepared for people outside of an organization, such as the public, investors, creditors, government agencies, regulatory bodies and other stakeholders.
What is Management Accounting?
Management accounting provides financial information for the organization's internal management, its employees, managers and executives, in order to inform decision-making and improve performance. In other words, management accountants are strategic partners. They work to ensure future success by identifying ways to create value for their organization and its products or services. They do so by using numbers, data and research to help leadership make informed decisions to minimize risk and maximize profit in behalf of the business. Management accountants analyze and explain the "why" behind reporting the numbers.
Management accounting differs from financial accounting because it focuses on ways to inform internal decision makers. Financial accounts record information and prepare reports for external government agencies and other stakeholders and are less focused on making future projections.
Work For a Variety of Organizations
Management accounting skills include functions of controllership, governmental and nonprofit accounting, international accounting, accounting in decision-making and analysis and business law and ethics. These skills prepare you to work and advance in any of the following sectors:
Private Corporations - From mom-and-pop shops to multinational corporations, businesses and industries of all sizes need strategic partners capable of marrying financial know-how with business savvy. These individuals hold positions up and down the corporate ladder, including auditors, tax managers, controllers and chief financial officers.
Government - Management accountants play a key role in improving the efficiency federal, state and local governments and agencies. Their ability to evaluate performance, finances and compliance can help streamline the use and distribution of resources.
Nonprofits - Not-for-profit organizations face special financial situations, including strict budgets, special tax designations and the need to fundraise. As a result, nonprofits can especially benefit from the knowledge, expertise and skills of an accounting professional with broader business or management competencies.
Education - If you've considered a career or job in accounting education, a master's degree is generally the minimum requirement for teaching at the high school or college and university level. A graduate degree in accounting can also be your foot in the door for administrative roles in education.
Once you have a job, the managerial theory and best practices you learned as part of your management accounting degree can help you achieve better results, allowing you to become an invaluable member of your organization.
Make the Most of Growing Job Opportunities
Stricter laws and regulations (notably in the financial sector) are expected to increase the demand for accounting services as organizations work to comply with applicable governing rules. Whether you're a new or seasoned accounting professional, a master's in management accounting can help you make the most of the growing employment opportunities in the field.
Most employers require candidates for accountant or auditor positions to have a bachelor's degree in accounting or a related field. However, job candidates with professional designations, such as Certified Public Accountant (CPA) or Certified Management Accountant (CMA), have the best career prospects, according to the U.S. Bureau of Labor Statistics (BLS), while those with a master's degree in accounting may also have an advantage.
A master's in management accounting can equip you with the academic qualifications to become a CMA, a unique advantage among most online accounting programs. The CMA professional certification can give you a competitive edge by demonstrating your mastery of the critical accounting and financial management skills needed in today's global business landscape. These skills include financial planning, analysis and professional ethics.
With the rising demand for accounting professionals, special credentials such as a master's in management accounting and CMA certification can help your resume stand out to supervisors and hiring managers.
Enjoy the Financial Benefits
If studying or working in the accounting field appeals to you, then you probably know about the importance of a good return on investment. The Institute of Management Accountants (IMA) reports that CMA- or CPA-certified professionals earn 47% more than their non-certified peers.
Having a graduate degree can translate into a salary bump or give you leverage in the salary negotiating process by demonstrating your expert knowledge.
Ready to Pursue Your Master's in Management Accounting?
Although financial accounting can be a springboard to management accounting, another way to advance your career in this field is through education. If you have some business acumen coupled with a head for numbers, a master's in management accounting is a great option for expanding your career potential. An advanced degree builds your expertise, strengthens and expands your leadership skills and lets you realize your personal and professional goals. With the right combination of credentials and experience, you'll be in a position to contribute positively to the strategic, tactical and operating decisions of your organization whether you work in the for-profit, nonprofit, or government sectors.
In addition to mastering the latest accounting strategies, tactics and rules, graduates from a master's in accounting with a concentration in management accounting program develop and apply accounting practices based on broader business competencies in order to drive their organizations forward. An advanced degree in management accounting allows you to begin or accelerate your path to higher-level accounting roles within your industry.
A master's in accounting with a concentration in management accounting prepares you to pursue advanced positions within many kinds of organizations. This is true whether you're working for a company, the government or a nonprofit, locally, nationally or internationally.
Susan Bogle is a marketing and student recruitment specialist in higher education. Follow her on Twitter @Suze1776 or connect on LinkedIn.
Explore more content like this article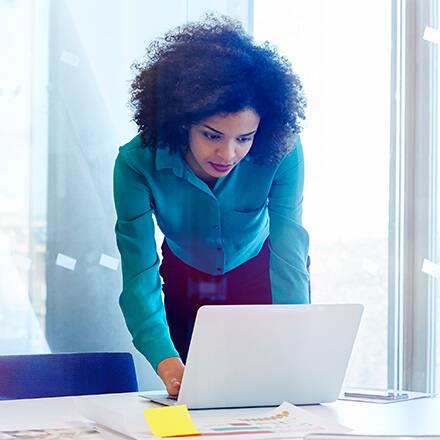 October 05, 2021
A business administration degree is a broad program that prepares you to tackle today's toughest business challenges and contribute to the bottom line of any organization in the areas of accounting, finance, human resources, marketing and more.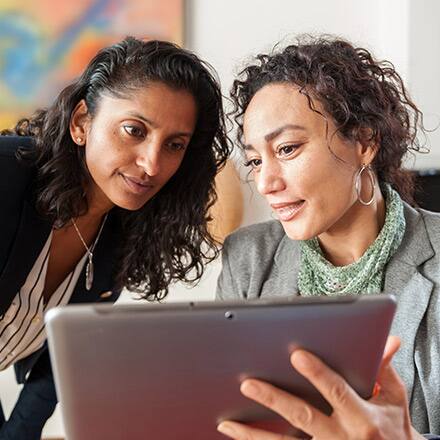 October 01, 2021
You know you want to take your career to the next level, and you're ready to get down to business with a master's degree. Here are 10 reasons why earning an MBA might make sense for you.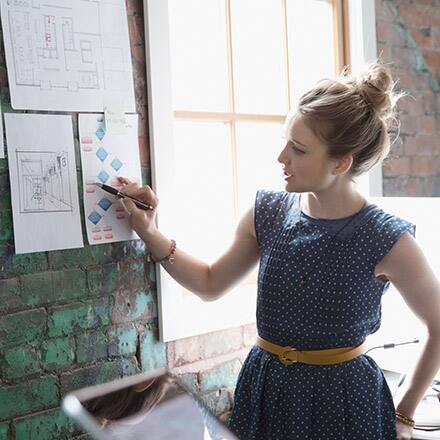 September 24, 2021
Six Sigma is a structured, data-driven strategy to analyze a process, determine where errors occur, then minimize or eliminate those errors. Learn about Six Sigma certification, jobs and more.