What is Project Management?
Project management is the practice of overseeing unique, time-limited initiatives that have a defined scope, timeframe and budget.
Good management is at the core of every effective business. Organizations large and small have strategic objectives – and they rely on consistent project management practices to achieve them.
In practice, project managers oversee unique, time-limited initiatives that have a defined scope, timeframe and budget.
Project Management Basics
According to Dianne Swanciger, adjunct faculty member at Southern New Hampshire University (SNHU), there are three project management basics that are integral to the success of any project.
"Unlike other managers, we begin our work with a predictable end date in focus," Swanciger said. "Our work is deemed successful if the project achieves its objectives on time, in scope and on budget."
This means that a project manager must set timelines, allocate resources and balance finances to be effective. To accomplish these three things, there are a variety of tools, skills and practices project managers use.
Project Management Tools
Project managers have many responsibilities. To coordinate schedules, motivate teams, estimate costs, develop budgets, analyze risk and report progress, project managers use an array of tools:
Gantt charts and network logic diagrams are used to visually communicate task dependencies and project schedule or timeline for completion.
Meeting minutes are documented for information and accountability in next steps.
Project management information systems (PMIS) allow project managers to create a schedule, allocate resources and track progress.
Responsibility matrixes (RACI) clarify who is responsible, accountable, consulted and informed throughout a project.
Video conferencing software is a means of bringing remote project teams and stakeholders together for meetings.
Work breakdown structure (WBS) provides a breakdown of deliverables needed to complete a project in a ranked order of importance.
Depending on the organization's preferred project management methodology, there are many other tools, plans and programs project managers use in their day-to-day work.
Project Management Skills
Qualified project managers are in high demand. Technical skills can be gained in a project management degree program or even learned through an MBA in Project Management, but Swanciger said the most effective project managers also demonstrate certain soft skills:
Communication – Between internal team members, clients and vendors, project managers must be able to communicate effectively.
Critical thinking – New projects mean many unknowns. Good project managers know how to ask questions and solve problems.
Leadership – Part of project management is team management. It's important to be active coaches and leaders.
Negotiation – Getting projects done on time and on budget requires consultation and compromise.
Organization – From shuffling meetings to planning full project timelines, having a knack for coordination and scheduling is key.
Self-motivation – As the point-person for assigned projects, good project managers have a great inner drive.
According to Swanciger, communication is probably the most critical element in project management.
"When undertaking a new project, it is of utmost importance to ensure that everyone is on the same page with what needs to be done and when," Swanciger said. "With this understanding, it's easy to see how a typical project manager spends up to 90% of his time communicating."
Project Management Standards
Because projects have many moving parts, methodology and standards are important in the field of project management. Swanciger outlined two popular project management methodologies, waterfall and agile:
Waterfall uses phases of conception, initiation, analysis, design, construction, testing, deployment and maintenance in a structured sequence.
Agile uses collaborative teamwork to iteratively deliver a product.
"Certainly, we are seeing a shift from waterfall to agile," Swanciger said. "That is to say, working collaboratively to iteratively deliver a working product."
Within agile, there are many different frameworks. Two of the most popular are kanban and scrum.
Kanban improves project delivery by increasing visibility of work. Tasks are represented on cards that can be prioritized and move across columns as they complete stages in the workflow process.
Scrum is often used by developers in small, cross-functional and self-managing teams to deliver projects fast. Work sitting in a backlog is prioritized into "sprints" and completed the sprint timeframe.
While project management methodologies and frameworks certainly have pros and cons, there isn't an objective winner.
"What makes sense for the project, for the team, and for the client is the 'right' or 'best' methodology," Swanciger said. "In many cases, it's a blend."
Project Management Career Path
Project management is a booming field. The Project Management Institute (PMI)® estimates a project-related job growth of 33% worldwide from 2017 to 2027. In the U.S. alone, PMI projects a need for 8.8 million project management jobs in project-oriented industries in 2027.
"There is a lot of opportunity out there for people with the right credentials," Swanciger said.
But what are those credentials? According to a survey by PMI, 43% of project managers in the U.S. have their bachelor's degree, and 46% have their master's degree.
With this demand, there has been a trend in higher education to offer specialized Master's in Project Management programs, giving prospective project managers skills they can use across all industries.
"My graduate degree was instrumental in my rise through the ranks," Swanciger said. "It gave me the expertise to create a project management office – a new endeavor for my employer – and standardize our project management practices to align with industry best practices."
Project Management Certifications
Pursuing a degree in project management can also help prepare students to take the Project Management Professional (PMP)® certification exam – a respected, industry-recognized credential – by satisfying the educational requirement. According to a recent survey by PMI, professionals with PMP® certification had average annual salaries 20% higher than those without.
"Earning my graduate degree established my level of expertise in the field," Swanciger said. "It gave me the confidence to sit for my PMP® certification exam and the knowledge to pass it with ease."
Those who don't have enough experience to sit for the PMP® certification exam may choose to pursue Certified Associate in Project Management (CAPM)® certification instead. No matter how you start your career, gaining certifications can help you gain the knowledge and skills you need to succeed in the field of project management.
Marissa St. Laurent is a copywriter in higher education. Connect with her on LinkedIn.
The Project Management Professional (PMP) and Certified Associate in Project Management (CAPM) are a registered marks of the Project Management Institute, Inc.
Explore more content like this article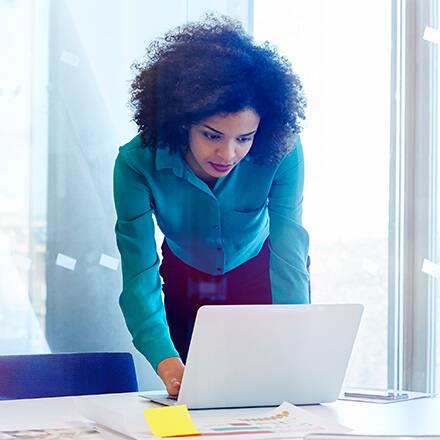 October 05, 2021
A business administration degree is a broad program that prepares you to tackle today's toughest business challenges and contribute to the bottom line of any organization in the areas of accounting, finance, human resources, marketing and more.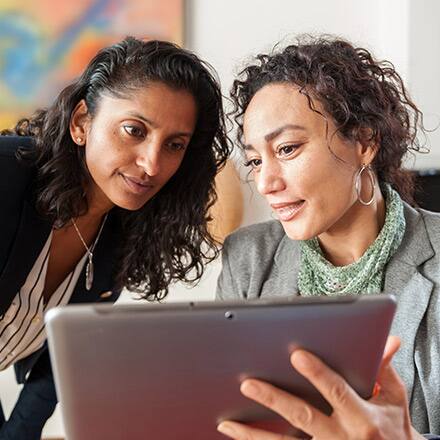 October 01, 2021
You know you want to take your career to the next level, and you're ready to get down to business with a master's degree. Here are 10 reasons why earning an MBA might make sense for you.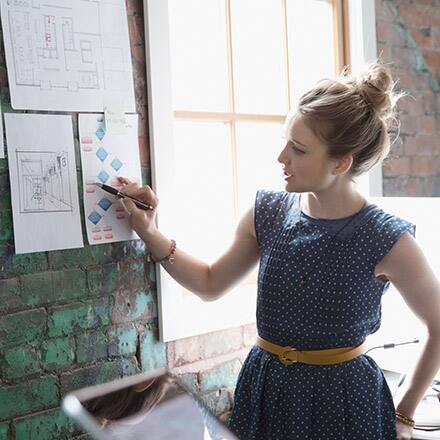 September 24, 2021
Six Sigma is a structured, data-driven strategy to analyze a process, determine where errors occur, then minimize or eliminate those errors. Learn about Six Sigma certification, jobs and more.