6 Types of Project Management Methodologies to Boost Success
Specific examples of project management methodologies – each with its unique advantages and limitations – include, but are not limited to Agile, Waterfall, Critical Path, Scrum, Lean Six Sigma and PRINCE2.
Defined as "the application of knowledge, skills, tools and techniques to project activities to meet the project requirements," project management has "always been practiced informally," according to the Project Management Institute® (PMI), the leading professional membership association for project managers. Yet as "the global economy has become more project-oriented," the need for skilled project managers has grown dramatically, as PMI reported (PMI pdf source).
What are the Types of Project Management Methodologies?
Specific examples of project management methodologies – each with its unique advantages and limitations – include, but are not limited to:
Another option is to build a customized method that fits the needs of your organization and projects that steals pieces of some of the distinct methods above.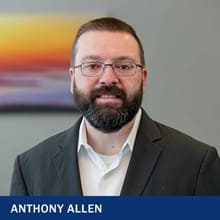 According to Anthony Allen, business faculty lead at Southern New Hampshire University (SNHU), most fall somewhere along a continuum. On the one end, you have standardized or traditional project management methodologies; at the other end are customized or agile methodologies. Nevertheless, each is a tool that emphasizes accountability and continual improvement as a project moves through the PMBOK® Guide processes from initiating through to closing.
While no single project management methodology works perfectly every time, a 2015 study in the "International Journal of Project Management" showed a positive relationship between using a project management methodology and achieving project success. Indeed, the authors found that the "application of a PMM (project management methodology) accounts for 22% of the variation in project success."
A Comparison of Two Methodologies
Let's take a look at two of the project management methodologies covered as part of the MBA in Project Management and master's in project management program at SNHU: Waterfall and Critical Path.
"The waterfall methodology is great if you're doing something repeatable and standard, such as building a house or other physical object," Allen said. "After all, you can't build the roof of a house before you've completed the foundation, and you can't lay the foundation before you've secured the land. So, if a project follows a certain sequence of events and doesn't deviate, then this method can be effective."
But what about more complex or dynamic projects, such as building multiple subdivisions, each comprising individual houses? In such cases, an approach like the Critical Path Method is probably more effective. According to Allen, most project managers determine the critical path by using Microsoft Project or Primavera to conduct a "critical path analysis," during which they:
Define the duration of each activity.
Identify all of the paths.
Calculate the duration of each path.
Identify the longest path (i.e., the critical path).
"Some subdivisions, or houses within subdivisions, may be on different schedules or have unique demands that don't necessarily have to hold up the completion of the overarching project, which is considered the critical path," Allen said.
For example, a problem procuring custom windows for a handful of houses in a particular subdivision wouldn't necessarily adversely affect the official launch date of the overall housing development. "The Critical Path Method is especially useful as a risk mitigation tool because it keeps everyone focused on the right priorities," Allen said.
What is the Methodology of a Project?
A methodology is "a system of practices, techniques, procedures and rules used by those who work in a discipline," according to PMI. Similarly, you can think about project management methodologies as the "forms, guidelines, templates, and checklists that can be applied to a specific project or situation," writes Harold Kerzner, author of "Project Management Best Practices: Achieving Global Success."
"Cost and time are the two most valuable resources with any project," Allen said. "Applying the right project management methodology can help you manage those resources effectively.
PMI® publishes "A Guide to the Project Management Body of Knowledge," also known as the PMBOK® Guide ("Think of PMBOK® (Guide) as the Bible of project managers," said Allen). Regardless of which particular project management methodology you use, each of the following processes should be addressed, according to the PMBOK® Guide:
Initiating – This occurs at the beginning of the project. The team convenes, establishes a theme or a project charter and identifies the project manager, key stakeholders and goals.
Planning – At this point, the designated project manager and team start to put together a schedule, set a budget, define the scope and create workflow structures.
Executing – The steps involved at this stage include the procurement of any necessary resources as well as the general management of team members, communications and information, and expectations.
Monitoring or Controlling – The project manager tracks, analyzes and oversees the individual project elements – performance, budget, scope, quality, risk – while the project team members provide support.
Closing – Once the necessary close-out procedures have been completed, it's time to review the process, consider any feedback and note the lessons learned for next time.
At each of the above stages, a capable project manager must balance hard and soft skills. "You need to know how to collect, analyze and report on data for cost, quality and risk management purposes," said Allen. "At the same time, project managers are leaders who need to read people, motivate them and give constructive feedback."
Specializing with a Degree in Project Management
While there are several good reasons to get an MBA or other advanced degree in business, a specialization or concentration in project management can "open up even more doors," Allen said. "Instead of going 10,000 miles wide and two inches deep, specializing lets you go miles deep into a specific area of expertise."
Yet formalizing your project management knowledge and skillset, either through an MBA in Project Management, master's in project management or project management graduate certificate, also brings value to nearly any profession, career or industry.
As part of your education or certification in project management, you'll encounter various project management methodologies.
"You see credentialed project managers working in a range of fields, from aerospace to construction, health care to information technology, finance to communications," said Allen.
Why not simply learn project management on the job?
"Learning and mastering project management in that way takes a lot of trial and error, which is expensive," Allen said. "A company or organization's stakeholders and shareholders don't want to hear that you're experimenting; they want results. A project management certification or concentration on your resume signals that you have the training and education to get results, and that puts you a notch above the competition."
Given the increased need for skilled, educated project managers, institutions such as SNHU provide a solid foundation in project management through coursework developed with PMI's standards in mind. To position graduates for success in the field, several of SNHU's graduate-level business programs offer a course that satisfies the 35 hours of project management education required to sit for the PMP® exam.
Project managers are a vital part of organizations in a huge range of industries and will become more important as the world grows more interconnected - and more complicated.
No matter which project management methodologies you apply, you'll be managing myriad risks, resources and people. Your project management education and training can help you manage and overcome the challenges and obstacles you face while shepherding a project from start to finish.
Sofia Tokar is a freelance copywriter and editor in higher education. Follow her on Twitter @stokar or connect on LinkedIn.
Explore more content like this article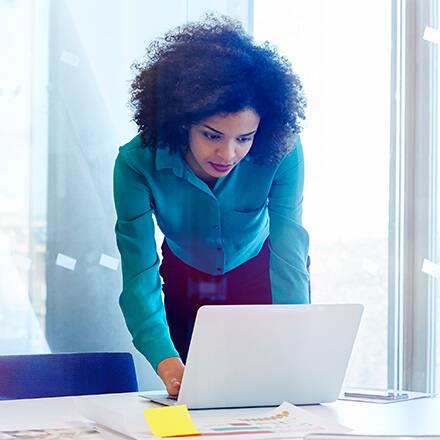 October 05, 2021
A business administration degree is a broad program that prepares you to tackle today's toughest business challenges and contribute to the bottom line of any organization in the areas of accounting, finance, human resources, marketing and more.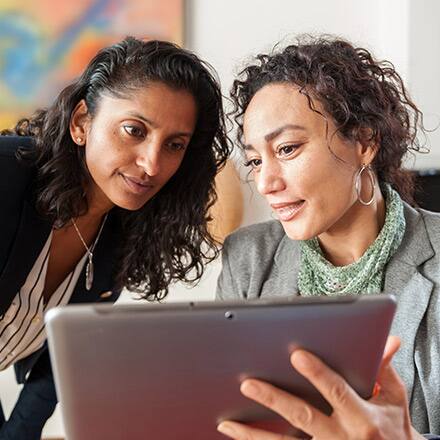 October 01, 2021
You know you want to take your career to the next level, and you're ready to get down to business with a master's degree. Here are 10 reasons why earning an MBA might make sense for you.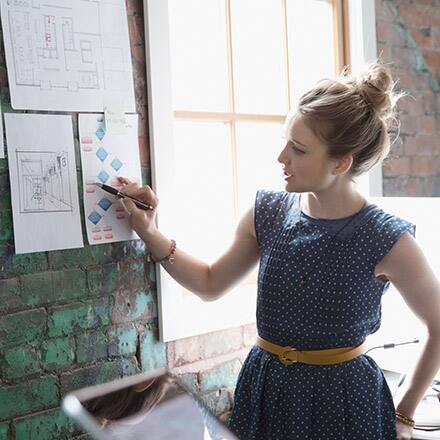 September 24, 2021
Six Sigma is a structured, data-driven strategy to analyze a process, determine where errors occur, then minimize or eliminate those errors. Learn about Six Sigma certification, jobs and more.