Earn your MS in Project Management
$637/credit (36 credits total)
Transfer up to 12 graduate credits
Meets educational requirement to sit for PMP® exam
No GRE/GMAT required
Receive credit for prior learning
Complete in as few as 15 months
Online Master's in Project Management Program Overview
Develop the skills necessary to link operations and projects with relevant activities in almost all areas of business with the Master of Science in Project Management and Operations from Southern New Hampshire University.
You'll receive broad exposure to leading-edge topics and skill development in operations management, project management, supply chain management, logistics, quality control and management science. This exposure and your participation in several team projects will provide you with the concepts, language, insights, tools and leadership skills you'll need for success in operations and project management.
You'll enjoy access to authentic market-relevant content and projects. In the process, you'll be further prepared for a professional career relating to analysis, design, implementation and management of operations and projects in manufacturing and service organizations.
The MS operations degree program explores the contemporary issues that make almost any business run smoothly. Areas of study include supply chain management, international supply chain management, project management for PMP® certification, management of service operations and Six Sigma quality management.
Becoming a Project Management Professional (PMP)®
Through SNHU's relationship with the Project Management Institute (PMI)®, this program is designed to give students the education, experience and guidance needed to prepare for the Project Management Professional (PMP) exam. The content provided in this program satisfies the 35 hours of project management education required to apply for the PMP® exam. In addition, we require all instructors to complete the PMI® Authorized Training Partner Train the Trainer – PMP exam Prep Program, which equips our faculty with the authority to deliver PMP® exam prep and training content to PMI's quality standards for the revised exam, which went into effect in January 2021.
Students who choose to pursue their PMP certification will find that this in-demand, industry-recognized credential adds significant value to their skillset and job prospect potential, helping to boost their career growth and earning potential.
Program Mission
The MS in Project Management and Operations is designed to fulfill the university's mission of training intellectually and culturally enriched individuals to be successful in their careers and contribute to their communities. In addition, the program responds to the university's purpose of preparing students for an ever-changing and increasingly interconnected world.
Receive Credit for Prior Learning
You've earned it. Now take advantage of it. Students bringing in the following certifications may be eligible to waive certain courses, helping you save time and tuition.
Active CPSM Certification can be substituted for QSO-635: International Supply Chain Management
Active CSCP APICS Certification can be substituted for QSO-630: Supply Chain Management
Active Six Sigma Black Belt can be substituted for QSO-625: Six Sigma for Black Belt Certification
What You'll Learn
Strategies for optimizing production of goods and services
Total quality management (TQM) principles
Project plan creation, evaluation and assessment
Strategies for improving the supply chain
Operational and project management environments
Management in cross-functional environments
How You'll Learn
At SNHU, you'll get support from day 1 to graduation and beyond. And with no set class times, 24/7 access to the online classroom and helpful learning resources along the way, you'll have everything you need to reach your goals.
Career Outlook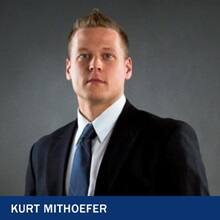 "There are a lot of benefits to project management," said Kurt Mithoefer, assistant vice president of planning and value creation at Southern New Hampshire University. "A lot of businesses are seeing value in having a structured focus in an endeavor, having a lead person to really drive it – start to finish – and hopefully achieve the vision of that project."
The outlook looks good for graduates like Jill McCamant '21.
"The degree I have earned has given me a chance to apply for positions that I am now qualified for," she said.
Job Growth
Growth for project management specialists is on par with national projections: about 7% increase through 2031.1
Salary
PMI reported in 2020 that the median salary for project managers was $116,000.3
Understanding the numbers
When reviewing job growth and salary information, it's important to remember that actual numbers can vary due to many different factors—like years of experience in the role, industry of employment, geographic location, worker skill and economic conditions. Cited projections do not guarantee actual salary or job growth.
Upon completion of SNHU's master's in project management, you'll find career options in a variety of industries, including:
Business continuity managers. Develop response systems to successfully mitigate damage in the face of crises such as natural disasters or cyber threats.
Director of inventory control. Oversee all aspects of inventory control, from supplier relations and deployment to supply-and-demand forecasts and process improvement.
Director for strategy & operations. Work with executive leadership to create and implement successful business strategies.
Operational strategy consultant. Lead companies through all aspects of the operational change lifecycle, from strategy to implementation.
Operations planner. Develop operations strategies – such as budgeting, process improvement and risk mitigation – to overcome business challenges and achieve company goals.
Operations research analyst. Apply mathematical and analytical methods to help solve key business challenges and present findings to stakeholders.
Process improvement manager. Help improve your company's most crucial business practices – including cost, resource allocation and productivity.
Program analyst. Use research, data and reports to assess and provide expert guidance to improve an organization's programs, policies and procedures.
Project director. Manage teams to ensure the successful completion of a project, from creating schedules to facilitating collaboration across departments.
Purchasing director. Negotiate with vendors to purchase essential goods or services for your organization.
Quality assurance manager. Assist in the successful planning, control and improvement of a quality management system.
Supply chain manager. Promote the design and implementation of warehouse, distribution and logistics solutions.
For Michelle Hahn '20, her degree started out as a personal interest, but she quickly could see how she could apply the skills to her current job.
"I am an external resource for some projects at work, and what I learned made their shortcomings really obvious," she said. "Though my focus was on the project management side of the degree more than the operations management side, what I learned also made me notice a lot more about how the operations at my workplace could improve."
Project management and operations management are departmental segments that span across virtually any type of industry.
In healthcare, for example, you might work as an operations director, where you'd oversee and manage the inner workings of a healthcare facility. This may involve any number of tasks, from working to ensure quality patient care and employee safety, to leading cross-functional clinical teams, to managing budgets and finances.
You may break into the blue-collar world of construction, where you could direct hard-hat workers, order worksite materials and review blueprints to assess scope and manpower. There's also the white-collar world of a law firm or legal department, where you could help in-house attorneys work smarter through improved automation software, data and legal analytics and litigation support.
Where Could You Work?
If there's work to be done, managing it can help ensure successful outcomes. Here are a few industries that need project or operational management.
Advertising and marketing
Help others stay accountable for deliverables for a number of clients through assigning tasks and regular check-ins.
Construction
Be the point person for budgeting, scheduling and labor to make sure processes are efficient and safe.
Finance and insurance
Combine an interest in business with keeping track of expenses, revenue and cash flow, as well as reporting.
Information technology
Meet IT goals through software implementation, cloud providers, web development and more.
Start Your Journey Toward an Online Project Management and Operations Degree
Why SNHU for Your Master's in Project Management & Operations
Flexible
With no set class meeting times, you can learn on your schedule and access online course materials 24/7.
Affordable
As part of our mission to make higher education more accessible, we're committed to keeping our tuition rates low. In fact, we offer some of the lowest online tuition rates in the nation.
Prior coursework and work experience could also help you save time and money. SNHU's transfer policy allows you to transfer up to 12 credits from your previous institution. You could also earn college credit for previous work experience.
Respected
Founded in 1932, Southern New Hampshire University is a private, nonprofit institution with over 160,000 graduates across the country. SNHU is accredited by the New England Commission of Higher Education (NECHE), a regional accreditor, which advocates for institutional improvement and public assurance of quality.
Recently, SNHU has been nationally recognized for leading the way toward more innovative, affordable and achievable education:
"Most Innovative" regional university honors from U.S. News & World Report each year since 2015
A $1 million grant from Google.org to explore soft skills assessments for high-need youth
Recognition as a 2017 Digital Learning Innovator by the Online Learning Consortium
Network
At Southern New Hampshire University, you'll have access to a powerful network of more than 300,000 students, alumni and staff that can help support you long after graduation. Our instructors offer relevant, real-world expertise to help you understand and navigate the field. Plus, with our growing, nationwide alumni network, you'll have the potential to tap into a number of internship and career opportunities.
93.6% of online students would recommend SNHU (according to a 2022 survey with 17,000+ respondents). Discover why SNHU may be right for you.
Experiential Learning
Education is about empowering you to advance your career. That's why, at SNHU, we offer a number of experiential learning opportunities, all built to position you for success long after you complete your degree. Some of our operations management students, for example, have competed in the Association for Supply Chain Management (ASCM) Case Competition – a global event in collaboration with Deloitte Consulting LLP that challenges teams of participants to engage in real-world supply chain problem-solving. Student teams from universities across the globe compete for the chance to win cash prizes up to $5,000. The competition not only helps students flex both technical knowledge and soft skills, it offers valuable opportunities for networking that could lead to mentorships, internships and more.
Expanding access to quality higher education means removing the barriers that may stand between you and your degree. That's why you can apply at any time and get a decision within days of submitting all required materials:
Acceptance decisions are made on a rolling basis throughout the year for our 5 graduate terms.
If you're ready to apply, follow these simple steps to get the process going:

What SNHU Graduates are Saying
Michelle Hahn '20
"I started the program as a personal interest. I knew I was in the right place… No matter what direction my career takes in the future, I am thankful for what I know as a result of the program."
Courses & Curriculum
This 36-credit interdisciplinary program gives you the knowledge, skills and education you need to pursue or accelerate a career in operations management and project management. The master's in project management can be completed in as few as 15 months and provides a market-relevant combination of comprehensive business education and real-world applications.
The program's technology-integrated coursework is continually adjusted to reflect the latest topics, technology and tactics in the field.
As an MS in Project Management and Operations student, you'll take 6 required courses, an additional 4 elective courses in your area of interest and 2 graduate-level business courses. Of your 36 credits, 24 credit hours must be QSO (Quantitative Studies & Operations Management) courses.
While Jill McCamant '21 says each course gave her new information she can apply to her career, she uses the takeaways from one class frequently.
"I enjoyed Managing Difficult Conversations," she said. "No one wants to have difficult conversations with team members. I learned that I need to listen better and actually hear what the team member is saying. Then I can address the situation based on what is being told to me. I use this technique when I am working with my customers."
Michelle Hahn '20 also had great experiences with her courses.
"I am an educator in my existing field," she said. "One thing I tell my students is that you know you are in the right place when every class is the best class you've taken. That's how it was for my first graduate degree, and that's how it was for this graduate degree from SNHU."
Top-tier faculty boasts advanced academic qualifications and many years of practical experience in operations and project management.
"Having these practitioners teaching about their practice surely made a world of difference in how well I understood the concepts," Hahn said.
"All of the instructors had a wide range of experience," McCamant agreed. "I loved hearing about their current and past careers.... They provided great feedback and I was able to use that feedback to improve my grades."
Overall, it was a positive experience for both graduates.
"Learning about operations has changed my outlook on what I am capable of achieving," McCamant said. "I love operations. I enjoy improving processes and setting goals."
Note: Students who take QSO 645: Project Management for PMP Certification as part of their MS in Project Management will meet the 35 hours of project management education required in order to take the PMP exam.
List of Courses
Courses May Include
MS in Project Management and Operations Online
QSO 510
Quantitative Analysis for Decision Making
This is a survey of the mathematical, probabilistic and statistical tools available for assisting in the operation and management of industrial organizations.
QSO 600
Operations Management
This is a study of the concepts of production and operations and of a variety of methods and techniques used in their management. Background preparation: 6 credit hours in economics.
QSO 640
Project Management
This course includes the study of concepts, tools, and practices of project management. The course adopts a managerial process approach to Project Management, which consists of initiating, planning, executing, controlling and closing the project. Major topics will include project scope, project time, project cost, project quality, project risk, project resources, project communications and how to be an effective project manager. Cases are utilized to integrate the learning in the course and provide decision- making experience for the student.
QSO 680
Seminar in Project Management
Project management is a core skill in today's fast-moving business environment. Project managers are required to manage complex, time- pressured projects and programs using advanced tools and techniques for maximum effect. Through this course, the students will learn advanced methods to initiate, plan and control projects. They will gain experience planning complex projects using both manual and PC-based tools.
QSO 690
Topics in Operations Management
This course is designed to prepare students to function as high-impact manufacturing and/or service managers. The course theme is Total Quality Management and focuses on manufacturing systems, quality controls and inventory management with the goal of finding constant approaches to productivity improvement through in-depth investigation of JIT and OPT and their adaptability to manufacturing and service systems.
QSO 700
Project Management and Operations Capstone
This capstone course is the culminating experience for the MS in Project Management and Operations program. The aim of the capstone is to assess students' ability to synthesize and integrate the knowledge and skills they have developed throughout their coursework, rather than introducing new concepts. This course is structured to support student success in fulfilling program requirements.
Total Credits: 36
Minimum Hardware Requirements
| Component Type | PC (Windows OS) | Apple (Mac OS) |
| --- | --- | --- |
| Operating System | Currently supported operating system from Microsoft. | Currently supported operating system from Apple. |
| Memory (RAM) | 8GB or higher | 8GB or higher |
| Hard Drive | 100GB or higher | 100GB or higher |
| Antivirus Software | Required for campus students. Strongly recommended for online students. | Required for campus students. Strongly recommended for online students. |
| SNHU Purchase Programs | | |
| Internet/ Bandwidth | 5 Mbps Download, 1 Mbps Upload and less than 100 ms Latency | 5 Mbps Download, 1 Mbps Upload and less than 100 ms Latency |
Notes:
Laptop or desktop?  Whichever you choose depends on your personal preference and work style, though laptops tend to offer more flexibility.
Note:  Chromebooks (Chrome OS) and iPads (iOS) do not meet the minimum requirements for coursework at SNHU. These offer limited functionality and do not work with some course technologies. They are not acceptable as the only device you use for coursework. While these devices are convenient and may be used for some course functions, they cannot be your primary device. SNHU does, however, have an affordable laptop option that it recommends: Dell Latitude 3301 with Windows 10.
Office 365 Pro Plus is available free of charge to all SNHU students and faculty. The Office suite will remain free while you are a student at SNHU. Upon graduation you may convert to a paid subscription if you wish. Terms subject to change at Microsoft's discretion. Review system requirements for Microsoft 365 plans for business, education and government.
Antivirus software: Check with your ISP as they may offer antivirus software free of charge to subscribers.

Tuition & Fees
Tuition rates for SNHU's online degree programs are among the lowest in the nation. We offer a 25% tuition discount for U.S. service members, both full and part time, and the spouses of those on active duty.
Online Graduate Programs
Per Course
Per Credit Hour
Annual Cost for 15 credits
Degree/Certificates
$1,911
$637
$9,555
Degree/Certificates
(U.S. service members, both full and part time, and the spouses of those on active duty)*
$1,410
$470
$7,050
Tuition rates are subject to change and are reviewed annually.
*Note: students receiving this rate are not eligible for additional discounts.
Additional Costs:
Course Materials ($ varies by course). Foundational courses may be required based on your undergraduate course history, which may result in additional cost.
Frequently Asked Questions
What can I do with a master's in project management?
The opportunities are endless. That might sound like an overstatement, but it really is true. One of the most exciting things about a career in operations management is that there's demand for it in just about every industry imaginable.
Operations managers are needed in a number of high-demand industries, including transportation, retail, military, e-commerce, healthcare, financial services, higher education, insurance, food service, manufacturing and hospitality.
The work environments will vary by industry, too. For example, you could work in an office doing engineering project management, where you'd help lead the creation of products like machines or software applications. Alternatively, you may work in resource project management, where you'll work outdoors and on job sites to help optimize the use of natural resources and minimize waste. If you thrive on variety, you could also work in consultant project management, where you can hop from industry to industry serving clients with a host of different needs.
No matter where you choose to go or what kind of projects you want to lead, an MS in project management can help you hone the skills you need to prepare you for what's next.
Earning your master's in project management at SNHU puts you in a great position to pursue and maintain your Project Management Professional (PMP)® certification. This program can provide the knowledge, skills and resources to help you confidently prepare for the PMP® certification exam.
To become a certified PMP, you must:
Meet educational and professional experience requirements set by PMI
Apply to take the PMP certification exam
Complete and pass the PMP exam, which is a 200-question test given in one 4-hour period
Earn 60 professional development units (PDUs) every 3 years
It's important to note that some prerequisites are required before you can take the PMP® exam. According to the PMI's website, these prerequisites will vary depending on your highest level of education.
If, for example, you have a secondary degree – such as a high school diploma, associate degree or the global equivalent – you will also need:
7,500 hours leading and directing projects
35 hours of project management education or Certified Associate in Project Management (CAPM)® certification
On the other hand, if you earn a 4-year degree, you would then need:
4,500 hours leading and directing projects
35 hours of project management education or CAPM certification
Do you need a master's to be a project manager?
Not necessarily, but an advanced degree can give you the boost of confidence you need to reach your goals – and even help open doors to new career opportunities. In fact, according to a survey conducted by PMI, 47% of project managers have their master's degree.2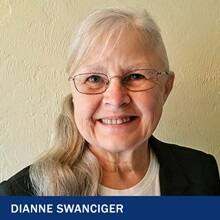 Dianne Swanciger, adjunct faculty member at Southern Hampshire University, can attest to this as she is one of many professionals who is opting for a master's to help them get where they want to go. "Earning my graduate degree established my level of expertise in the field," she said. "It gave me the confidence to sit for my PMP® certification exam and the knowledge to pass it with ease."
A graduate degree also helped her rise through the ranks of her industry – ultimately resulting in a high-impact leadership role. "It gave me the expertise to create a project management office – a new endeavor for my employer – and standardize our project management practices to align with industry best practices."
Beyond professional advancement, there is some research to suggest that graduate degrees could lead to higher earning potential throughout various fields and industries. In 2021, the U.S. Bureau of Labor Statistics reported that individuals with a master's degree earned a median weekly pay of $1,574.1 By comparison, those with a bachelor's earned $1,334.1
Read more about how to become a project manager.
Not better, just different. Let's compare, to help you figure out which option would be a better fit for you.
A PMP

is a specialized credential for those interested in the operational and project management side of the house. It is often recognized as the gold standard for project management certification, as it helps prepare professionals for success in virtually any industry. It is also "global," in that PMP's lead projects in nearly every country in the world, whereas many other certifications instead focus specifically on a particular geography or domain.

An MBA, on the other hand,

is a bit broader. It is designed for those who want a deep understanding of business with the opportunity to specialize in certain areas (or concentrations). The online MBA program at SNHU, for example, features several concentration options, including operations and supply chain management, project management, entrepreneurship, accounting and many more.
When deciding which is better for you, consider your career goals. If you're interested in making project management the focus of your career, a PMP might be the right path for you. On the other hand, if you want to get a broader understanding of business as a whole, you may want to consider pursuing an MBA. Earning your MBA gives you the flexibility to decide which area of business to specialize your degree in - one option being an MBA in Project Management.
Do project managers need a degree?
Most jobs in the project management, operations and business industries require a bachelor's degree. But a master's or PMP could set you apart in these competitive fields and give you opportunities to advance your career.
If you've earned your bachelor's in project management or a related field, you may qualify for a number of entry-level jobs, including:
Distribution manager
Inventory control analyst
Production planner
Production supervisor
Project manager
Purchasing manager
Quality assurance (QA) analyst
Supply chain planner
Supply manager
Warehouse manager
A master's degree, on the other hand, could open up opportunities to a number of leadership roles, including:
Business continuity manager
Director of inventory control
Director for strategy & operations
Operational strategy consultant
Operations planner
Operations research analyst
Process improvement manager
Project director
Program analyst
Purchasing director
Quality assurance manager
Supply chain manager
Jill McCamant '21 already had operations experience, but knew a master's degree could take her further.
"The operations and project management program allowed me to learn more of how processes worked and how I can improve processes," she said.
What skills do I need as a project manager?
As the point person for corporate projects both big and small, you'll be responsible for coordinating schedules, evaluating cost estimates and budgets, assessing risk and more. With all these moving parts, your day-to-day will likely require any number of tools to help keep everything in order, including:
Gantt charts.

If you're already working in the industry, you've no doubt come across a Gantt chart. Built to represent a project schedule from start to finish, this chart uses a series of bars to neatly lay out the steps it takes to complete individual tasks, thereby helping teams stay aligned at every step of the process. While there are plenty of programs out there to help you create Gantt charts, you can also build these simple tools with widely available software like Google Sheets or Excel.

Project management information systems (PMIS). A project management information system uses one or more software applications to organize all the information relevant to completing, tracking or referencing a project. Typically, a PMIS provides tools for schedule and planning, resource management, budget, integration and reporting.
Responsibility matrixes (RACI). RACI stands for "responsible, accountable, consulted and informed." True to its name, this model uses a chart to track all responsible parties in a project, keeping everyone accountable and managing expectations for each team member involved.
Video conferencing software. With many businesses and global brands relying heavily on remote communication, video conferencing software is an important tool in any project manager's toolkit. Not only can it reduce time-consuming email chains or IM interactions, it gives teams an opportunity to align, ask questions, and deliver updates in real time.
Work breakdown structure (WBS). A work breakdown structure takes deliverables and divides them up into smaller components. For example, if a team is planning to host a space at a marketing conference, they might separate deliverables into categories like "furniture," "swag" and "booth." From there, each step can be identified, estimated, scheduled, and budgeted in smaller, manageable sections.
In addition to proficiency with some of or all these skills, as well as knowledge of common project management methodologies, you'll need a handful of key soft skills, including:
Communication
Critical thinking
Leadership
Negotiation
Organization
Self-motivation
It's worth noting that many of these soft skills are essential to military service members and veterans, making this a particularly well-suited master's program for those looking to transition back into civilian life.
SNHU proudly supports military service members and their families with up to 30% tuition discounts, career and academic advisors with military experience, and transfer-friendly programs that award college credits for military training.
If you're a military service member or the family member of someone who serves, and you're interested in a bachelor's-level program, consider our online operations management degree.
Related Articles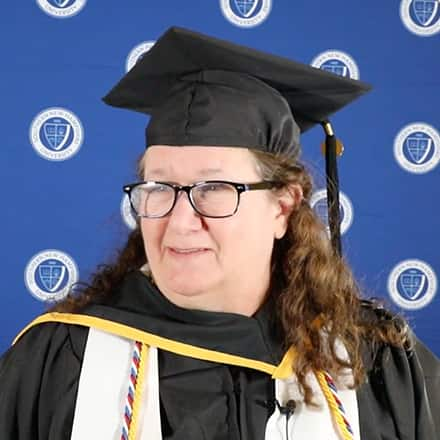 Pamela Judd earned an associate degree in business administration from SNHU while balancing work, kids — and 15 grandchildren. As the first person in her family to graduate with a college degree, she's hoping to serve as an inspiration to her family.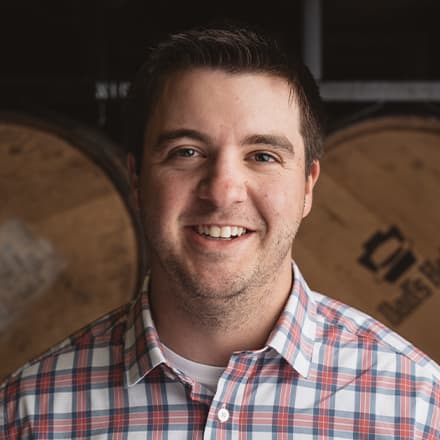 Stephen Hearn wanted more than his bachelor's degree. He wanted to become a Certified Public Accountant, so he looked for a "reputable" business school and found SNHU's master's in accounting program.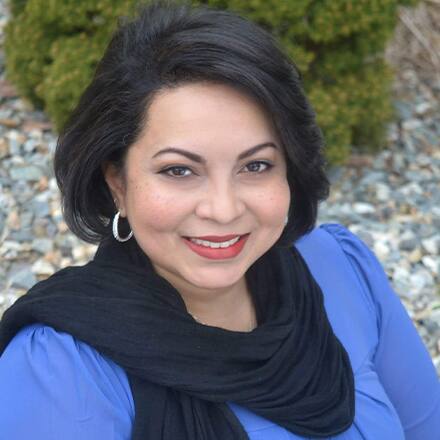 Katrina Jagroop-Gomes dropped out of school when she became a single mother at 23. She later earned her bachelor's degree, which she said, "opened a lot of doors for me." But she wasn't done. Now she has a Master of Business Administration from Southern New Hampshire University.
References
Sources & Citations (1, 2)
1 Bureau of Labor Statistics, U.S. Department of Labor, Occupational Outlook Handbook, on the internet at:
https://www.bls.gov/ooh/math/operations-research-analysts.htm (viewed Feb. 21, 2023)
https://www.bls.gov/careeroutlook/2020/data-on-display/education-pays.htm (viewed Feb. 21, 2023)
https://www.bls.gov/ooh/business-and-financial/project-management-specialists.htm (viewed Feb. 21, 2023)
Cited projections may not reflect local or short-term economic or job conditions and do not guarantee actual job growth.
2 Project Management Institute, Earning Power: Project Management Salary Survey – Eleventh Edition (2020), on the internet, at https://www.pmi.org/-/media/pmi/documents/public/pdf/learning/pmi-salary-survey-11th-edition-report.pdf (viewed Oct. 1, 2021)
Licensure and Certification Disclosures
SNHU has provided additional information for programs that educationally prepare students for professional licensure or certification. Learn more about what that means for your program on our licensure and certification disclosure page.
The Project Management Professional (PMP) is a registered mark of the Project Management Institute, Inc.
The PMI Authorized Training Partner seal is a mark of the Project Management Institute, Inc.