Earn Your Online MBA – No GMAT Required for Entrance
It's not a spur-of-the-moment decision to go back to graduate school. There's a lot to think about, between making the time for classes and coursework every week, as well as how exactly a master's degree could transform your career.
We all could use more time in our lives, so even the thought of preparing for grad school can be stressful. There's all the research of different universities and programs, the applications, the forms and, in a number of instances, the preparation for entrance exams.
Many grad schools require the Graduate Management Admission Test (GMAT), which assesses analytical writing, integrated reasoning, quantitative and verbal skills. Some universities use GMAT results to determine if a potential student will be successful in their programs.
For plenty of people, the thought of taking a standardized test is enough to scare them off from graduate school and the possibility of earning a degree like an MBA all together. This test style's effectiveness has been debated at all ages - and it's no different at the college level. Both teachers and students have argued for years that the exams don't measure subject knowledge, only how well one has prepared for that specific test.
Another way nerves get rattled is just thinking about how to fit grad school in to an already-busy schedule. Whether you're working full time, have children or easily fill a busy calendar, the thought of trying to squeeze classes in to your week is overwhelming.
Between deciding which weeknight you're ready to give up to sit in class and researching books to help prepare for the biggest exam you've taken in years, it's no wonder that the thought of returning to school stresses out many adults.
But it certainly doesn't have to be that way.
A number of universities have taken these factors into consideration when designing the ideal master's programs for their students. That's why some colleges have opted to offer an online MBA - no GMAT required. Southern New Hampshire University is one of these institutions that does away with the GMAT - a stressful checklist item - bringing you one step closer to starting off your grad school journey. SNHU's flexible online format means you do your work on your schedule - not for three or four hours every Tuesday for months at a time.
The online MBA/no GMAT format at SNHU allows applicants to begin their program faster, especially since there are five terms in which you can start each year. The lack of a GMAT requirement was one of the top reasons Alison Pick '14 chose to get her master's in accounting/finance at SNHU.
"I chose to attend SNHU because they had faith in me that I would succeed even without having to take the GMAT like most other master's programs," Pick said. "They knew there were students out here who can still receive a 4.0 GPA without doing so hot on standardized tests."
Programs like SNHU's online MBA/no GMAT can even help students save money: By not having to shell out a few hundred dollars per test, you could put those savings toward books for your first few classes. While costs are a concern, the other big place that people like to save comes in the form of time. Preparing for the exam can be incredibly time-consuming - especially for busy adult learners who are carving out time for grad school alone.
When Bill Schofield '17 became a father, it was then that he decided to go back to school for his master's degree.
"The only feasible way to do this was to find a program that would allow me to take online courses, as I was in no position to be an on campus student with a young child - and another on the way," said Schofield, who is earning his MBA in Finance.
Noura Alkhamis '15 had similar parenting concerns before she began her MBA in Corporate Social Responsibility, and the online MBA/no GMAT setup was ideal for her, as well.
"I received my Bachelor of Science in Business Studies in 2007 from SNHU, and put off my goal of earning my MBA directly after as I had my first child," she said. "In 2011, I found myself a very busy stay-at-home mom with my second child and longing to continue my education to better my career options. I not only enjoyed all of my classes, but also the flexibility the online classes allow."
There are plenty of reasons SNHU students return to school to get their MBA. No matter what reason you have to get your online MBA - no GMAT required to begin - at SNHU, you can skip over the months of worrying about exams and creating new schedules. While your friends wait months to hear about acceptances and to get started during one of two yearly terms, you'll be able to put that nervous time and energy into your first class - or, by that time, maybe even your second.
Explore more content like this article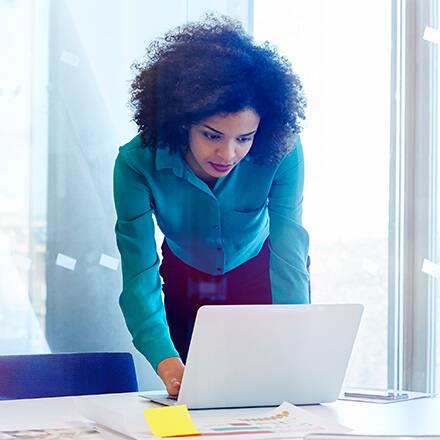 October 05, 2021
A business administration degree is a broad program that prepares you to tackle today's toughest business challenges and contribute to the bottom line of any organization in the areas of accounting, finance, human resources, marketing and more.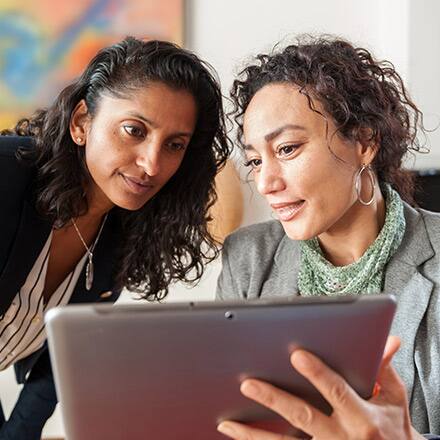 October 01, 2021
You know you want to take your career to the next level, and you're ready to get down to business with a master's degree. Here are 10 reasons why earning an MBA might make sense for you.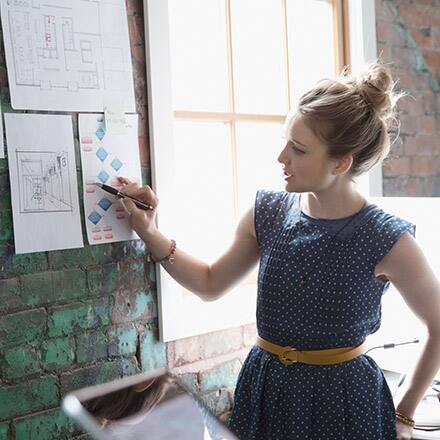 September 24, 2021
Six Sigma is a structured, data-driven strategy to analyze a process, determine where errors occur, then minimize or eliminate those errors. Learn about Six Sigma certification, jobs and more.