From HR to the C-Suite: What it Takes to Become CHRO
A scan of job descriptions to identify the skills needed for a Chief Human Resources Officer. This will help a manager- or director-level leader in talent development who is navigating a career path toward the CHRO role.
At first, the Chief Human Resources Officer (CHRO) role was considered a high-level director of human resources, mainly concerned with hiring and firing. What started as a functional role has evolved into one that is core to people and process strategy. HR professionals that are charting their course in their industry, may wonder how to direct themselves into this new(er) executive position.
Until recently, not many companies even had the Chief Human Resources Officer role. One of the earliest mentions of a CHRO is at Xerox in 1985.
Economic shifts are changing that. Competition is increasingly based on innovation, and businesses are learning that HR needs to move beyond recruiting, compensation and resolving disputes.
Instead, HR needs to focus on people issues such as retention, engagement, brand and, revenue. That calls for a C-level executive who shapes company culture. Some organizations even call the CHRO role the "chief people officer."
While the growing importance of the CHRO sounds like good news for HR employees interested in the C-suite, there is a catch. Many CHROs hired in the last decade didn't take traditional routes up the HR ladder.
According to a survey of Fortune 100 CHROs by Russell Reynolds Associates, most did stints in other functions such as finance or sales, and "skipped" rungs like divisional head of HR. More than a third had worked an international assignment.
During the economic recovery, leaders wanted to power company growth by aligning business and people strategies. They did this by finding innovative people who could excel in the CHRO job, no matter where they worked.
"CEOs and CFOs were starting to look at their people strategy and starting to challenge, 'Where are the people who can execute this?'" Verity Creedy, of global HR consulting firm DDI, told Quartz at Work. Often they decided to look outside of HR.
The Many Roads to the CHRO Role
If CHRO candidates are being pulled from different areas of a company, how can a human resource manager or HR director with experience in talent management make sure they are on the right track for a CHRO position?
According to the Bureau of Labor Statistics, HR managers are the link between employees and management. They handle hiring and recruitment, deal with staffing issues and oversee benefits programs.
Interestingly, that last responsibility is more likely to propel a human resources manager to the C-suite than good people skills. While companies value people management, the skills that earn the highest salaries for CHROs are less about managing individual employees and more about managing the programs that affect a company's entire workforce.
Payscale research shows that the skills that have the most impact on salary for a CHRO are strategic planning, organizational development and leadership.
On the other hand, employee relations and labor relations skills don't improve a CHRO's salary. Other employees in human resources are expected to handle employee issues. The CHRO is responsible for higher-order strategy, as well as the tricky work of developing benefits programs.
What Does a CHRO Do?
PayScale data also shows that some CHROs were previously in other senior HR roles, like vice president or senior vice president of human resources.
But there's no single path to the CHRO's office. Anyone with planning skills, vision and a strong business operations background can advance in this field.
What are companies looking for in a CHRO? A review of job descriptions shows that companies want a CHRO who can translate the company's business objectives into a complete HR plan.
The CHRO's primary job is to advise senior leadership on human resource strategy. They should understand employment law. They should also be able to make recommendations about compensation and benefits.
CHRO job descriptions or job ads most often seek candidates capable of the following:
Creating a work culture based on an organization's values
Developing and implementing policies, procedures and programs
Building human resource strategies, including recruitment and succession planning
Coaching and counseling both employees and management
Developing compensation structure
Change management
A thorough understanding of federal and state law
In short, the CHRO owns the company's people strategies. A human resources degree can help you acquire the skills needed to implement these strategies.
Digital workflow company ServiceNow surveyed 500 CHROs in 20 industries and found that a vast majority of CHROs believe their role has become more strategic over the past three years and will become more so over the next three (ServiceNow PDF source). Today's CHRO, said the report, "is transforming HR into a new source of employee loyalty, strategic relevance and business value."
Dominic Barton of McKinsey & Co., who co-authored the book Talent Wins, believes the CHRO is one of the most important executives. He feels the CHRO should join the Chief Financial Officer as one of the two most important advisors to the CEO.
"To be a good business leader, you need to understand HR," Barton said in an interview. "I hope we'll see more CEOs coming from the HR function, and we'll see more line leaders spending time in HR. There has to be a transformation there."
Making Your Own Path to the CHRO's Office
Leadership in human resources can be both universal and unpredictable. It's universal because nearly every company has an HR department that deals with the same things: hiring, firing, benefits and employment law.
It's unpredictable because people are a company's X-factor. Each company requires a unique group of people to achieve its vision. For example, CHROs in different companies will respond differently to common challenges:
Because a CHRO must deal with any personnel issue that arises, companies often hire from other industries when it comes time to choose a CHRO.
"More companies today want HR leaders with diverse experiences that will help them make decisions in ambiguous situations," said Diane Youden, a partner in professional services firm PricewaterhouseCoopers' HR transformation group quoted in Workforce magazine.
Ambitious HR professionals who are at the beginning of their careers should take this into account. A tour of duty in another industry or in another operational area can broaden your experience, which improves your perspective later.
How to Become a CHRO
If your ambition is to land in the CHRO's office, it's important to invest in your own future. You should think about the skills you'll need to do the job — such as organizational development, planning and strategy.
You may also want to pursue certifications. Some recent job descriptions, but not all, seek candidates who are SHRM certified.
Kathleen Hogan, who rose to be chief people officer at Microsoft after managing the company's services division, recommends that those who want to follow in her footsteps be continuous learners.
"I am a firm believer in having a growth mindset," she said in a USA Today interview. "Remind yourself that it's okay to fail if you learn from your failures."
Mike Ferrigno is a content director in higher education. Connect with him on LinkedIn.
Explore more content like this article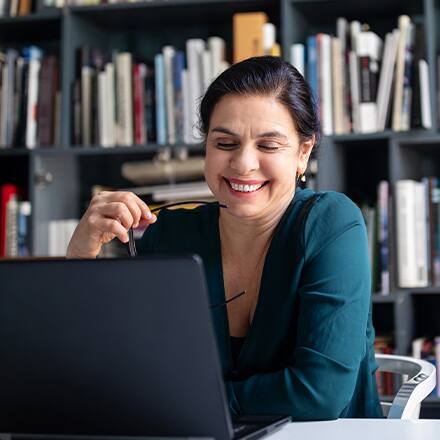 November 18, 2021
Students have access to services that can help them in their career decision-making, but many don't take advantage of them. Sometimes, they aren't even aware of them. Instructors can help online students become more knowledgeable about the career services at their particular institution.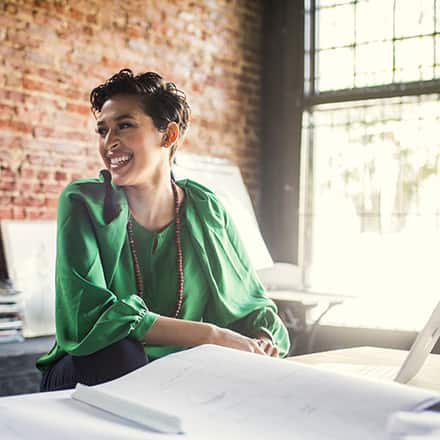 October 08, 2021
In today's evolving job market, having a bachelor's degree is a key credential to start and grow a career across many fields. But what jobs can you get with a bachelor's degree? We've compiled a list of potential bachelor's degree jobs in social sciences, liberal arts, science and technology.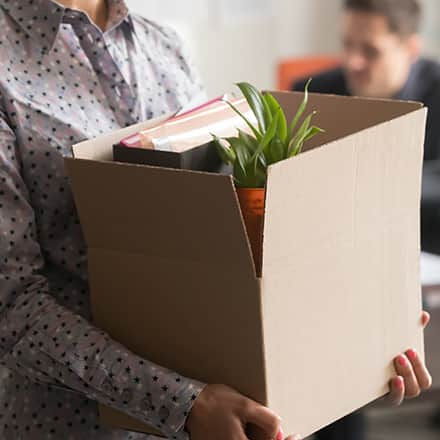 September 16, 2021
Deciding to leave a job is a tough decision. We spend roughly half of our waking hours each week at work. The time, energy – and often heart – we put into earning a living is considerable. Having a stable job is crucial. So, how can you know when it's time to leave?