What Can You Do with a Human Resources Degree?
Ask any CEO about the key to a successful business and you'll probably hear a lot about people. No company can thrive without skilled, committed employees. But ensuring that a company finds the right people, and gives them the training and support they need to succeed, isn't easy. That's where human resources professionals come in.
Earning a degree in human resources can be an important first step to building a career in an important and growing field.
HR specialists help ensure that employees understand their importance on their work teams and see how their interests line up with those of their employer. They also work on recruitment and develop strong compensation plans and training programs that to give employees the chance to keep learning and growing on the job.
HR is a broad field, so if you choose this career path, you can branch out and focus on a particular area like recruiting, workforce development training, or compensation and benefits administration.
You might work for a consulting firm, providing specialized knowledge to many companies. On the other hand, you might find your best fit acting as a "department of one" at a small or mid-size firm. Those positions demand a Jack-of-all-trades who can work with upper management to develop hiring and training programs while also handling day-to-day matters.
As an HR professional, you may spend hours helping employees navigate the process of choosing an employer-sponsored health insurance package or writing a long-term plan for hiring and career development in a large organization.
What Jobs Are Available with a Human Resources Degree?
For the most part, human resources jobs require a bachelor's degree in the field. Some also demand specific certifications. Is a master's degree in human resources worth it? It can be if you're interested in certain positions that may require a master's degree in human resources, labor relations or a Master of Business Administration, according to the U.S. Bureau of Labor Statistics (BLS).
Getting a degree can open up different possible career paths with good compensation and room for career growth. Here are some of the job specialties to consider in HR:
Human Resources Specialists
In this role, you'd represent the front line in a company's recruitment of skilled workers. You might handle all or part of the process of hiring new recruits, from writing and placing job advertisements to interviewing candidates, checking references and bringing new hires on board. Often, HR specialists also deal with a variety of matters for current employees, including managing payroll, answering questions about company benefits and training workers both on job-specific skills and company policy.
To qualify for this work, applicants usually need a bachelor's degree in human resources, business or a related field, and the median pay for the job was $61,920 in 2019, according to BLS.
Human Resources Managers
After working in human resources or a related field for a few years, you could move up to a management position. In some cases, making that jump may also require a master's degree. Human resources managers make a median salary of $116,720 in 2019, according to the BLS.
In this professional role, you'd take on strategic as well as day-to-day responsibilities. What human resources managers do often includes planning and overseeing benefits programs, working with upper management to determine the best ways to use employees' skills and taking charge of policies for recruitment, dispute mediation and disciplinary measures.
Training and Development Specialists
One specialization for human resources professionals, with excellent opportunities for career advancement, is training and development. The median job in this field paid $61,210 in 2019, and these positions are expected to grow 9% through 2029, much faster than the average job.
In this role, you'd work with executives, managers and employees to determine what skills workers need, and then design, organize and carry out training programs. You might lead team-building exercises, develop course materials or create videos for training. Online and mobile training programs are a particular area of growing demand.
Training and Development Managers
A move into management for training and development specialists can come with a jump in pay, to a median annual salary of $113,350 in 2019.
You would typically be able to Professionals can typically make this leap once they have five or more years of job experience, according to the BLS. In this role, you'd play a strategic part at your firm, planning training programs and helping your team to carry them out.
Compensation, Benefits and Job Analysis Specialists
This is a specialty that typically demands some work experience, as well as a bachelor's degree. If you're an HR specialist with a knack for research and data analysis, you may find this work is right up your alley.
The job usually includes learning about and comparing benefit policies and plans, classifying position descriptions to set fair salaries, making sure the company complies with legal requirements and preparing reports on all of this for managers and other HR professionals. The BLS reports that median pay in this field was $64,560 in 2019.
Compensation and Benefits Managers
In this position, in addition to researching questions around pay and benefits, you might choose and manage benefits vendors, insurance brokers and investment managers. You'd also design compensation plans, including incentive structures and commission rates and create strategic plans that balance recruitment and retention with companies' budget requirements.
This management job paid a median salary of $122,270 in 2019, according to BLS.
Labor Relations Specialists
In some fields where there are more union workplaces, labor relation specialists can be a good career choice. The median salary for these positions was $69,020 in 2019, according to BLS. They require the ability to interpret labor contracts and make sure that companies follow the agreements they've made when it comes to pay, pensions and management practices.
Regardless of what your particular talents and interests are – from running quantitative analyses of salary trends to finding and recruiting talented new employees to making sure team members are thriving on the job – there's likely to be a role in HR that's right for you.
Susan Bogle is a marketing and student recruitment specialist in higher education. Follow her on Twitter @Suze1776 or connect on LinkedIn.
Explore more content like this article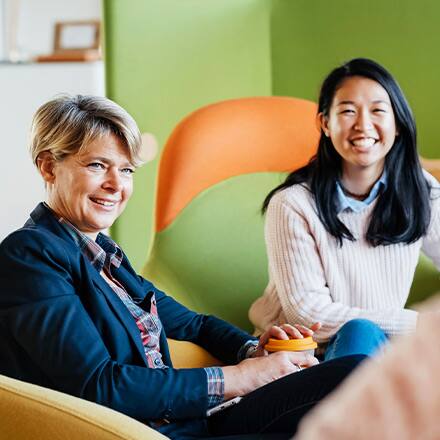 October 26, 2021
If you're looking to further your career in business, earning an MBA degree can be an important first step. Learn more about the value of an MBA across many industries and businesses.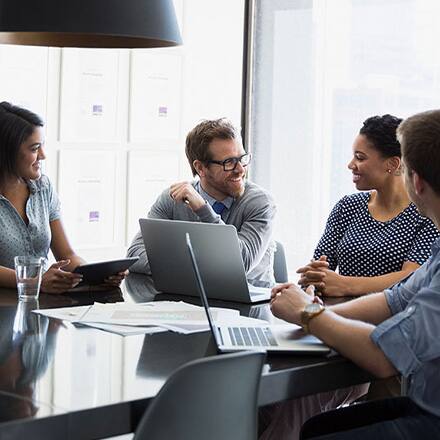 October 20, 2021
Today's MBA programs provide plenty of options to focus on particular aspects of business in either a specialization or concentration - giving you a competitive edge in today's job market.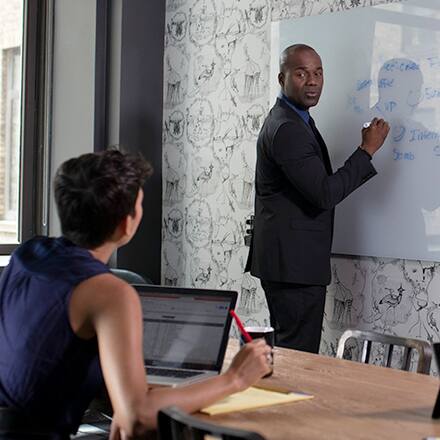 October 19, 2021
An MBA – or Master of Business Administration – is a graduate-level business degree designed to give professionals the critical knowledge they need to step into management and leadership roles in companies.