How to Become a Human Resources Manager
To become an HR manager, you will want to earn a bachelor's degree and gain professional experience in the field. You might consider a relevant credential and networking in addition to a master's degree in human resources or a related field.
Understanding the numbers
When reviewing job growth and salary information, it's important to remember that actual numbers can vary due to many different factors — like years of experience in the role, industry of employment, geographic location, worker skill and economic conditions. Cited projections do not guarantee actual salary or job growth.
As technology advances and the workforce changes, organizations rely more than ever on human resources (HR) professionals to recruit, retain and engage their employees. If you dream of leading in the HR field, exploring how to become a human resources manager can help you get started.
HR managers plan, coordinate and oversee the recruiting, interviewing and hiring of new staff. They consult with company executives on strategic planning and serve as a link between an organization's management and its employees.
"It's all about what we can do for the people and the culture of an organization," said Lisa Jammer, a Southern New Hampshire University (SNHU) business programs adjunct and HR director in Texas. "We're in the people business."
Ready to learn how to become a human resources manager? A human resources degree can help you get started in this evolving field.
First of All, What is Human Resources?
Human resources plays a vital role in organizations big and small, and it is responsible for the strength and engagement of a business's workforce. HR departments manage everything from recruitment and hiring new employees to salaries and benefits, negotiations and employee relations
HR departments also act as an important bridge between company employees and company leaders, mediating workplace conflicts, ensuring compliance with employment laws and regulations and working with executives on long-term strategic planning.
As technology has evolved and the workforce has grown increasingly diverse, HR professionals have become vital to an organization's ability to retain top talent and maintain a strong company culture. Many elements of HR — including recruitment, talent management and employee management — now leverage online platforms and software. That means HR professionals must also be increasingly tech-savvy.
Explore what human resources is in more detail.
What Human Resources Managers Do
Human resources managers are leaders within HR departments, overseeing the functions of an organization that takes care of its workers. The role can vary depending on where you work, but many of the core responsibilities are consistent across organizations.
According to the U.S. Bureau of Labor Statistics (BLS), day-to-day tasks include:
Advising company leaders on human resources issues
Coordinating and supervising the work of HR staff
Handling staff issues and disciplinary procedures
Overseeing recruitment, interview and hiring processes
Planning and overseeing employee benefits programs
Maximizing employees' talents through workforce planning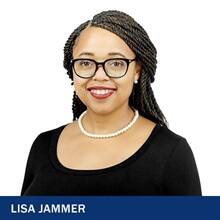 HR managers can also lead a team of human resources staff, including recruiters and specialists in compensation and benefits, talent development and labor relations.
Their focuses can shift alongside organizational needs and priorities — and current events and new policies can also lead to considerable changes.
"The role of a human resource professional pre-pandemic was generally focused on administration, workplace policies, talent management (and more)," Jammer said.
As the COVID-19 pandemic changed how many employees worked, the human resources profession was challenged to support the workforce in new ways. "From the adoption of digital workplace policies to the mitigation of risk and crisis management, human resource professionals led and implemented business transformation practices at an unprecedented rate," Jammer said.
It's now more important than ever to have a clear understanding of the requirements to work as a human resources leader if you want to get started in the field.
How to Become a Human Resources Manager
If you're ready to explore how to become a human resources manager, focusing on getting the best educational and professional experience possible is an important first step.
While there are many paths you can take to become an HR manager, there are some basic requirements if you want to be a leader in this growing field.
What Kind of Degree Do I Need to Become an HR Manager?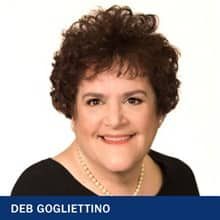 According to BLS, a bachelor's degree is typically required for most human resources roles. The focus of your degree, however, may vary.
Many HR managers may have a bachelor's degree in human resources. These programs address issues HR professionals will likely encounter in the field. Some programs will offer scenario-based learning opportunities that allow you to apply your knowledge to different situations. You could also gain experience in assessing problems, crafting responses, fostering communication and building critical thinking and writing skills.
"A bachelor's degree in human resources management builds knowledge and skills in all the major competencies human resource professionals need to be successful in today's world of work," said Deb Gogliettino, an associate dean of business at SNHU.
Learn more about why an HR degree can be worth it.
A more general business degree can also provide a strong foundation for an HR career.
Earning a business administration degree with a concentration in human resources can give you a unique combination of business acumen and industry-specific knowledge that can set you apart when looking for HR manager jobs, said SNHU adjunct faculty member Dr. Dean Gualco, an author and human resources director with more than 25 years of experience.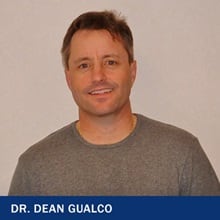 "The central role of human resources today is to optimize human potential, and to optimize human potential, you have to know about how organizations operate and how people operate," Gualco said. "Obtaining a business degree gives you a broader perspective on how businesses operate and gives you a more well-rounded background."
After obtaining a bachelor's degree and gaining some professional experience, you may want to start researching human resources master's degree programs if you want to become an HR manager. Some HR leadership positions require a master's degree to get started. But, a graduate degree doesn't have to focus on human resources management alone to set you up for success in the field.
According to Jammer, as human resources becomes a more strategic role, there are other master's degree programs that can help prepare you for a leadership role. For instance, you may consider a Master of Business Administration (MBA) in Human Resources or an MBA in Project Management. You could also opt for a master's in organizational leadership.
These degree programs can help you develop leadership, communication, problem solving and analysis skills — all important skills to have for a career in HR.
Discover what it's like to pursue a master's degree.
What Professional Experience Do I Need to Become an HR Manager?
If you want to enter the field, professional experience is just as important as your education. HR manager roles at large organizations are typically not entry-level, so it's important to ensure you have relevant experience that can help you demonstrate your HR knowledge and develop the skills you need to be a good leader.
Participating in internships is a valuable opportunity during your education to gain professional experience, and it can help you start to apply your coursework and theory in an organization.
Volunteering for HR roles at local nonprofits, museums and other organizations can also provide professional experience, said Jammer. Even taking on more responsibilities in your current job can help you gain the skills needed to succeed.
"Anywhere you're working now, get involved with new projects," said Jammer. "Don't get caught up in looking for something that spells out HR. Anything that deals with people can be translated into human resources."
If you're working in HR already, Gualco said, it's important to gain a broad foundation of industry experience to advance your career. Working as an HR specialist in areas such as recruitment or compensation and benefits can help you develop key skills, but these roles may not provide the broad-based HR background leaders in the field need, said Gualco.
"I tell people to take the highest job in the smallest agency you can find," Gualco said. "If you work at a small agency, you do a lot of the HR functions yourself."
Earning professional certifications in human resources can also help you stand out when applying to human resources management positions, and some degree programs prepare you to sit for the exams.
For example, at SNHU, you can complete coursework in the HR bachelor's degree program designed to help prepare you for HRCI's Associate Professional in Human Resources® (aPHR®) certification exam. There are also industry credentials sponsored by HRCI embedded throughout the program.
The Society for Human Resource Management (SHRM) also offers two professional certifications for human resources leaders:
SHRM - Certified Professional (SHRM-CP)
SHRM - Senior Certified Professional (SHRM-SCP)
Both levels of certification connect to real-world scenarios. Earning an SHRM certification demonstrates that you can apply learning and HR theory to on-the-job situations. The certifications require at least a bachelor's degree in human resources or a related field, and each requires varying years of professional HR experience to qualify for a certification exam.
How Long Does it Take to Become an HR Manager?
How long it takes may vary depending on your educational and professional experience. A bachelor's degree typically takes about four years to complete. If you decide to earn a master's degree, that coursework typically requires another two years.
Your pacing could alter the timeframe, too. For example, if you have transfer credits, you could finish your degree faster. Or, if you earn your degree part-time or take some terms off, it might take you a little longer.
Since online classes work a bit differently than traditional college classes, often operating on shorter academic terms instead of semesters, you don't have to wait as long to start your degree either. Making online classes worth your time.
Because a manager role is not typically entry-level, you may have a few years of HR or related business work ahead of you if you want to work as a leader in human resources.
If you're exploring how to become a human resources manager and want to break into the field faster, finding ways to connect to the industry is helpful, said Gualco.
In addition to finding related work or volunteer experience, networking with other HR leaders can give you a leg up when finding HR leadership roles. Getting involved with a local SHRM club or chapter and attending networking events can help you make connections with industry leaders in your area and help you find work.
"Meeting people within the profession is one of the sure-fire ways to get hired within human resources," Gualco said.
Is HR Management a Good Job?
If you love working with people and want to play an important role in the long-term success of an organization, then working as a human resources manager could be a great fit.
More and more, HR roles are changing: they focus less on paperwork and more on workplace culture, talent development and employee engagement.
It can be a rewarding and highly collaborative career. "Today, human resource professionals are desired as a strategic partner that influences, develops and implements organizational strategies that positively impact the workforce throughout their employee lifecycle," Jammer said.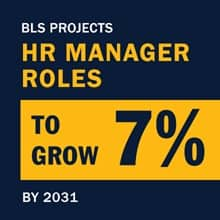 HR professionals have become major players in not just the day-to-day management of a workforce but the long-term planning of an organization. To really succeed in this role today, you need to be more than a people person with good communication skills, said Jammer; you need to be a critical thinker, problem solver and strategic leader.
"Human resource professionals have an opportunity to influence an organization's culture, people operations, business processes and much more," Jammer said.
As the role of HR has changed, the demand for skilled HR managers has also evolved. According to BLS data, jobs for human resources managers are projected to grow 7% by 2031, adding approximately 16,300 positions.
How Much Do HR Managers Make?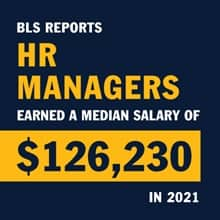 How much you can make as an HR manager depends on where you work. The median annual wage for human resources managers was $126,230 in 2021, according to BLS data.
HR managers working in professional, scientific and technical services were the top earners, earning a median salary of $133,980 in 2021. HR managers in government agencies, on the other hand, earned $102,520 the same year.
Is It Hard to Become a Human Resources Manager?
Being a human resources manager requires more than education and professional experience. It also requires soft skills that can be less tangible to develop than technical skills or industry knowledge.
As economic and workforce changes shift the way businesses run, human resources managers must be adaptable and flexible, too. For example, HR professionals quickly pivoted during the shift to distributed workforces and navigated many other changes during the COVID-19 pandemic.
Human resources managers also play a necessary role in some of the harder parts of running a business, including pay cuts, layoffs, firings, disciplinary actions and contract negotiations. These HR roles require being someone that workers can trust, said Gualco.
"You have to be a person of integrity," Gualco said. "We have access to the most vital and personal information of an employee. We're involved in discussions within the organization of the utmost confidentiality ... To be a valued HR manager, you have to be able to be trusted."
Being a good manager also requires a commitment to continued learning. Employment laws and regulations change regularly, and an organization's focus on issues like diversity, remote work and workplace safety can also change, said Jammer.
As an HR manager, you need to stay on top of these issues and lead your team — and your organization — in compliance.
"HR is a great balancing act between knowing the law, applying the law and having enough compassion to look for gray areas to help people and companies proceed accordingly," said Jammer.
Getting Started as a Human Resources Manager
If you've explored your options and are ready to get started in this evolving field, it's important to find the right human resources program for you.
Whether you're looking for a human resources bachelor's degree or a human resources master's degree, finding a program that fits your life and offers you a strong foundation of business skills and industry-aligned knowledge can help you succeed as an HR manager.
Discover more about SNHU's bachelor's in HR management: Find out what courses you'll take, skills you'll learn and how to request information about the program.
Danielle Gagnon is a freelance writer focused on higher education. Connect with her on LinkedIn.
Explore more content like this article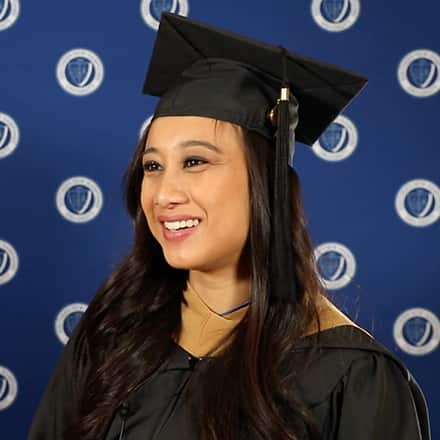 When Melanie Martinez '23MBA earned her Master's of Business Administration (MBA), she had a particular career path in mind. That's why she chose a concentration in music business. Thanks to her degree, now she's volunteering at a music company in Chicago and planning to move on up on the ranks.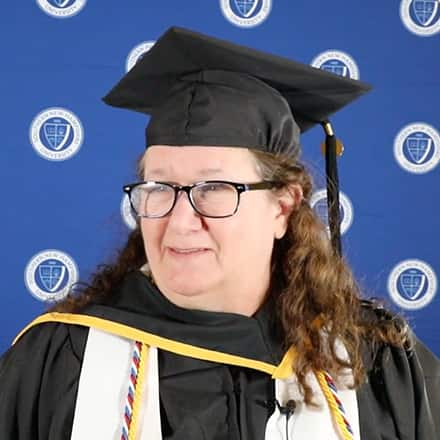 Pamela Judd earned an associate degree in business administration from SNHU while balancing work, kids — and 15 grandchildren. As the first person in her family to graduate with a college degree, she's hoping to serve as an inspiration to her family.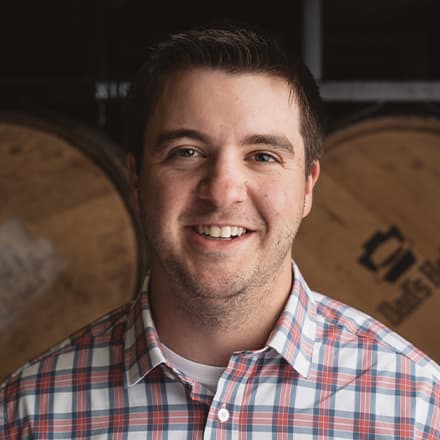 Stephen Hearn wanted more than his bachelor's degree. He wanted to become a Certified Public Accountant, so he looked for a "reputable" business school and found SNHU's master's in accounting program. 
About Southern New Hampshire University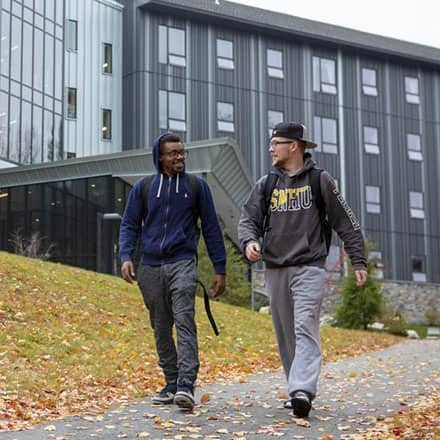 SNHU is a nonprofit, accredited university with a mission to make high-quality education more accessible and affordable for everyone.
Founded in 1932, and online since 1995, we've helped countless students reach their goals with flexible, career-focused programs. Our 300-acre campus in Manchester, NH is home to over 3,000 students, and we serve over 135,000 students online. Visit our about SNHU page to learn more about our mission, accreditations, leadership team, national recognitions and awards.