How to Become a Human Resources Manager
As technology advances and the workforce changes, organizations rely more than ever on human resources professionals to recruit, retain and engage their employees. If you dream of leading in the HR field, exploring how to become a human resources manager can help you get started.
Human resources managers plan, coordinate and oversee the recruiting, interviewing and hiring of new staff. They consult with company executives on strategic planning and serve as a key link between an organization's management and its employees.
"It's all about what we can do for the people and the culture of an organization," said Lisa Jammer, an SNHU adjunct faculty member and HR director in Texas. "We're in the people business."
Ready to learn how to become a human resources manager? A human resources degree can help you get started in this evolving field.
What Is Human Resources?
Human resources plays a vital role in organizations big and small. But what is human resources management?
HR is responsible for the strength and engagement of a business's workforce. Human resources departments manage everything from recruitment and hiring of new employees to pay cuts, negotiations and employee separations.
HR departments also act as an important bridge between company employees and company leaders, mediating workplace conflicts, ensuring compliance with employment law and regulations and working with executives on long-term strategic planning.
As technology has evolved and the workforce has grown increasingly diverse, HR professionals have become vital to an organization's ability to retain top talent and maintain a strong company culture.
What Does a Human Resources Manager Do?
Human resources managers are leaders within HR departments, overseeing the functions of an organization that take care of its workers. The role can vary depending on where you work, but many of the core responsibilities of human resources managers are consistent across organizations.
According to the U.S. Bureau of Labor Statistics (BLS), day to day tasks for human resources managers include:
Workforce planning to maximize employees' talents
Link an organization's management with its employees
Plan and oversee employee benefits programs
Work to build and maintain a strong company culture
Coordinate and supervise the work of HR staff
Oversee recruitment, interview and hiring processes
Handle staff issues and disciplinary procedures
Advise company leaders on human resources issues
HR managers also often lead a team of human resources staff, including recruiters and specialists in the areas of compensation and benefits, talent development and labor relations.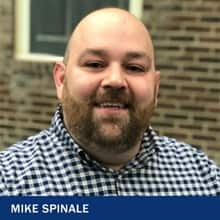 For many years, HR managers were primarily administrative staff, focusing on paperwork and managing personnel files, said SNHU adjunct faculty member Mike Spinale, director of people operations for software company AppNeta. But as technology has made many of those processes easier, the role of HR has evolved.
"If the CFO is the right hand of the CEO, then the head of (HR) is becoming more of the left hand," said Spinale. "Being able to run a function of an organization that really works to create retention and works to get the most out of your workforce adds as much value to a business these days as running finance does."
As the role of HR managers has evolved, it's more important than ever to have a clear understanding of the requirements to work as a human resources leader if you want to get started in the field.
How to Become a Human Resources Manager
If you're ready to explore how to become a human resources manager, focusing on getting the best educational and professional experience possible is an important first step.
While there are many paths you can take to become an HR manager, there are some basic requirements if you want to be a leader in this growing field.
What Kind of Degree Do I Need to Become a Human Resources Manager?
According to BLS, a bachelor's degree is typically required for most human resources roles. The focus of your degree, however, may vary.
While many HR managers come to the role after earning a human resources bachelor's degree, a more general business degree can also provide a strong foundation for an HR career.
Earning a business degree with a concentration in human resources can give you a unique combination of business acumen and industry-specific knowledge that can set you apart when looking for HR manager jobs, said SNHU adjunct faculty member Dean Gualco, an author and human resources director with 25 years of experience.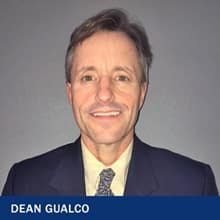 "The central role of human resources today is to optimize human potential, and to optimize human potential you have to know about how organizations operate and how people operate, " Gualco said. "Obtaining a business degree gives you a broader perspective on how businesses operate and gives you a more well-rounded background."
If you're exploring how to become a human resources manager, researching human resources master's degree programs may also be important. Some HR leadership positions require a master's degree to get started. But a graduate degree doesn't have to focus on human resources management alone to set you up for success in the field.
According to Jammer, as human resources becomes a more strategic role, master's degrees in organizational leadership, project management or an MBA in Human Resources can also help prepare you for a role as an HR leader.
These degree programs can give you key leadership, communication, problem solving and analysis skills that will serve you well in an HR career, said Spinale.
"The most valuable HR leaders are those who really understand how a business runs and operates and makes money and markets itself, so you can ensure that the strategy you're developing for HR is in alignment with what the organization's goals and strategies are," said Spinale.
What Professional Experience Do I Need to Become a Human Resources Manager?
If you want to become a human resources manager, professional experience is just as important as your education. Human resources manager roles are typically not entry-level, so it's important to ensure you have relevant experience that can help you develop key leadership skills and demonstrate your HR knowledge.
Participating in internships during your degree program is a valuable opportunity to gain professional experience, and can help you start to apply your coursework and theory to real-world situations.
Volunteering for HR roles at local nonprofits, museums and other organizations can also provide key professional experience, said Jammer. Even taking on more responsibilities in your current job can help you gain the skills needed to succeed as a human resources manager.
"Anywhere you're working now, get involved with new projects," said Jammer. "Don't get caught up in looking for something that spells out HR. Anything that deals with people can be translated into human resources."
If you're working in HR already, Gualco said, it's important to gain a broad foundation of industry experience if you want to advance your career to become a human resources manager. Working as an HR specialist in areas such as recruitment or compensation and benefits can help you develop key skills, but these roles may not provide the broad-based HR background leaders in the field need, said Gualco.
"I tell people to take the highest job in the smallest agency you can find," Gualco said. "If you work at a small agency, you do a lot of the HR functions yourself."
Earning professional certifications in human resources can also help you stand out when applying to human resources management positions.
The Society for Human Resource Management (SHRM) offers two professional certifications for human resources leaders: the SHRM - Certified Professional (SHRM-CP) and SHRM - Senior Certified Professional (SHRM-SCP).
Both levels of certification link to real-world scenarios. Earning a SHRM certification demonstrates that you can apply learning and HR theory to on-the-job situations. The certifications both require at least a bachelor's degree in human resources or a related field, and each require varying years of professional HR experience to qualify for a certification exam.
How Many Years Does it Take to Become a Human Resources Manager?
How long it takes to become a human resources manager varies depending on your educational and professional experience. A bachelor's degree typically takes about 4 years to complete. If you decide to earn a master's degree, that coursework typically requires another 2 years.
And because human resources manager roles are not typically entry level, you may have a few years of HR or related business work ahead of you if you want to work as a leader in human resources.
If you're exploring how to become a human resources manager and want to break into the field faster, finding ways to get connected to the industry is key, said Gualco.
In addition to finding related work or volunteer experience, networking with other HR leaders can give you a leg up when it comes to finding HR leadership roles. Getting involved with a local SHRM club or chapter and attending networking events can help you make key connections with industry leaders in your area and help you find work.
"Meeting people within the profession is one of the sure-fire ways to get hired within human resources," Gualco said.
Is HR a Good Job?
If you love working with people and want to play an important role in the long term success of an organization, then working as a human resources manager could be a great fit.
More and more, human resources roles are focusing less on paperwork and more on workplace culture, talent development and employee engagement.
HR professionals have become key players in not just the day to day management of a workforce, but in the long term, strategic planning of an organization. To really succeed as a human resources manager today, you need to be more than a people-person with good communication skills, said Jammer, you need to be a critical thinker, problem solver and strategic leader.
As the role of HR has changed, demand for skilled HR managers has also evolved. According to BLS data, jobs for human resources managers are projected to grow 7% - or 152,100 jobs - by 2028.
How Much Do HR Managers Make?
How much you can make as an HR manager depends on where you work. The median annual wage for human resources managers was $116,720 in 2019, according to BLS data.
HR managers working in professional, scientific and technical services were the top earners, taking home a median salary of $131,340 in 2019. HR managers in government agencies, on the other hand, earned $102,660 the same year.
Is Being a Human Resources Manager Hard?
Being a human resources manager requires more than education and professional experience. It also requires key soft skills that can be less tangible to develop than technical skills or industry knowledge.
As economic and workforce changes shift the way businesses run, human resources managers have to be adaptable and flexible, said Spinale. Whether you're dealing with a conflict between a supervisor and an employee, managing remote staff or advocating for employee benefits to company leadership, being a successful human resources manager takes guts.
"You have to be candid and willing to be an advocate for yourself and for your people," Spinale said. "You have to have the courage to let your opinions be known and to be an advocate for what you believe to be right."
Human resources managers also play an important role in some of the harder parts of running a business, including pay cuts, layoffs, firings, disciplinary actions and contract negotiations. All of these HR roles require being someone that workers can trust, said Gualco.
"You have to be a person of integrity," Gualco said. "We have access to the most vital and personal information of an employee. We're involved in discussions within the organization of the utmost confidentiality ... To be a valued HR manager, you have to be able to be trusted."
Being a good human resources manager also requires a commitment to continued learning. Employment laws and regulations change regularly and an organization's focus on issues like diversity, remote work and workplace safety can also change, said Jammer.
As an HR manager, you need to stay on top of these issues and be able to lead your team – and your organization – in compliance.
"HR is a great balancing act between knowing the law, applying the law and having enough compassion to look for gray areas to help people and companies proceed accordingly," said Jammer.
Getting Started as a Human Resources Manager
If you've explored how to become a human resources manager and are ready to get started in this evolving field, it's important to find the human resources degree that's right for you.
Whether you're looking for a human resources bachelor's degree or human resources master's degree, finding a program that offers you a strong foundation of business skills and industry-aligned knowledge can help you find success as an HR manager.
Digging deeper into an HR manager's role and ensuring it aligns with your personal values and career goals is also important, said Spinale.
"You really have to love people and want to help people," Spinale said. "Fundamentally, human resources is more of a service department. We serve the business. Our job is to help our customers – candidates, employees and managers – to make their lives easier... The magic that you do in HR happens more through relationships than from imparting HR programs on people."
Danielle Gagnon is a freelance writer focused on higher education. Connect with her on LinkedIn.
Explore more content like this article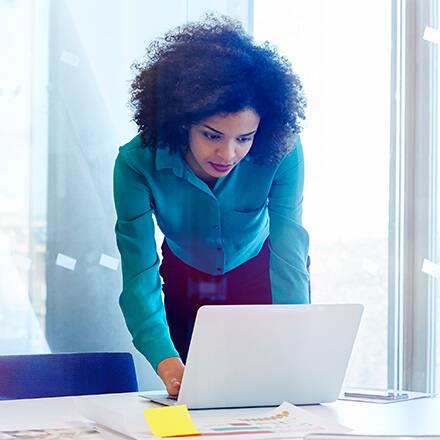 October 05, 2021
A business administration degree is a broad program that prepares you to tackle today's toughest business challenges and contribute to the bottom line of any organization in the areas of accounting, finance, human resources, marketing and more.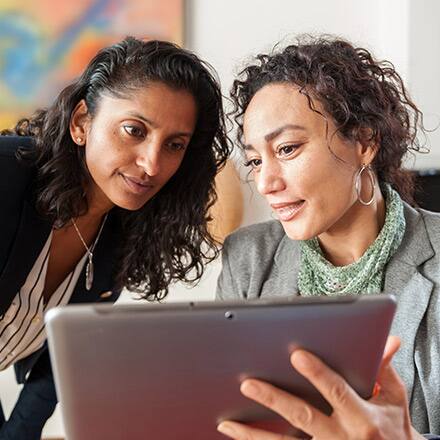 October 01, 2021
You know you want to take your career to the next level, and you're ready to get down to business with a master's degree. Here are 10 reasons why earning an MBA might make sense for you.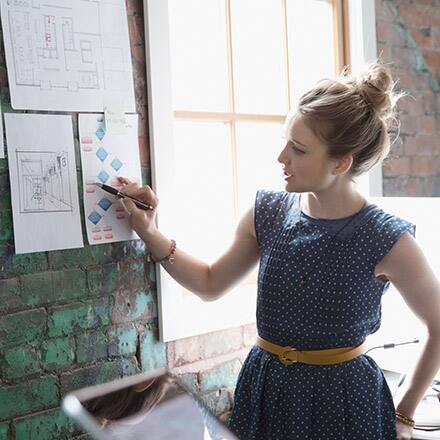 September 24, 2021
Six Sigma is a structured, data-driven strategy to analyze a process, determine where errors occur, then minimize or eliminate those errors. Learn about Six Sigma certification, jobs and more.