What Are the Different Levels of Nursing Degrees?
While nursing has always been a respected career, many people don't know that there are actually different levels of nursing degrees available. Nurses continuously develop skills, clinical knowledge and expertise throughout their careers.
Most people, though, think that "a nurse is a nurse is a nurse," said Dr. Debra Murray, MSN program director at Southern New Hampshire University (SNHU). There is a general lack of understanding about the vast variety of specialties and credentials available for nurses.
"There are so many entry points into the profession," she said. "We have so many levels and paths toward practice, research and education. Nursing is a truly dynamic field."
What Are the Different Degree Types in Nursing?
Nurses can earn everything from an associate degree, bachelor's degree or a master's degree in a variety of specialties.
There are also several types of terminal degrees available for nurses:

What is the Highest Degree in Nursing?
While a terminal degree is certainly not necessary to have a long and rewarding nursing career, the additional credential will provide even more options in a field that is already very customizable.
Dr. Sonya Blevins, associate dean of nursing at SNHU, decided to earn her DNP after a successful career spent working in obstetrics, cardiac critical care and medical-surgical nursing. She went back to school for the additional credential because of the additional opportunities and flexibility that it provided to her career.
"For me, personally," she said, "the DNP has allowed me growth and opportunity with my career as well as the flexibility to take a remote position with SNHU and continue my career with a focus on nursing education."
Is a BSN Higher Than an RN?
Not exactly. To earn a license as a registered nurse (RN), everyone must pass a licensing exam known as the NCLEX-RN exam. "That's the licensing exam that deems a person competent to practice as an RN," Blevins said.
The associate or bachelor's degree alone is not enough to earn the designation of RN. Regardless of which degree path you choose, you must also pass the licensing exam to be an RN.
The BSN designation simply indicates that you have completed the 4-year degree program, and with it, the additional schooling in evidence-based practice, theory, research, and management that is covered in the additional two years of school beyond the associate degree.
So, a BSN does indicate a higher level of schooling, but the exam to both become and work as a registered nurse is the same for both credentials.
Can You Be an RN in Two Years?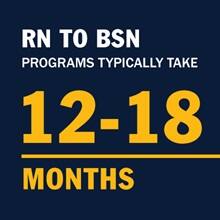 The short answer is: yes. Most associate degrees take 18 months to two years to complete, and bachelor's degrees typically take four years to complete. It's possible to accelerate both, depending on your schedule and any transfer credits you may have.
The difference between the two degrees is the level of theory included in the curriculum. As associate degree can absolutely prepare you for a long and fulfilling career as a registered nurse. A BSN will also prepare you for a career as a nurse, but adds the foundation that allows you to pursue additional specialization and credentials, such as becoming a nurse practitioner, nurse educator or Doctor of Nursing Practice.
RN to BSN programs typically take 12-18 months and allow students to transfer in the credits earned for the associate degree so they don't have to start a four-year degree from scratch.
What is the Hardest Nursing Specialty?
All areas of nursing can be hard, and all can be rewarding. The beauty of nursing are the wide variety of specialties, and the opportunities to work in different specialties throughout your career. Thanks to that variety and flexibility, nurses often find the specialty that suits them best very quickly.
"Every nursing specialty has its pros and cons," said Blevins. "For example, with labor and delivery, if you have an unstable mom, or a baby in distress, that is very challenging," she said. Of course, any specialty will have its challenges when it comes to the need to comfort families as well as care for patients.
The other side of that, though, is that the pros are so meaningful. "You are able to really help people, right at their bedside," said Blevins. "Everything from helping a patient improve, to helping students become nurses and helping them grow professionally while being a source of support. These are the wonderful parts of nursing."
What Kind of Nurses Get Paid the Most?
While Certified Registered Nurse Anesthetists (CRNAs) make the highest salary, according to Murray, there are very few training spots available for this very competitive specialty.
Aside from CRNAs, "nurses who work bedside, nights, and/or weekends get paid more," said Blevins. "As you move up in leadership and administration, you get paid more as well. It all depends on the setting and level of training and experience that you have," she said.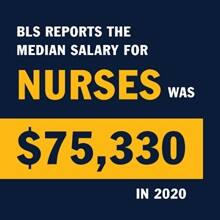 The typical median salary for nurses as of 2020 was $75,330 per year, which is significantly higher than the median national average of $46,592. The job outlook for nursing overall is strong, with a predicted 9% increase of job growth over the next ten years.
According to the U.S. Bureau of Labor Statistics, nurses who work in hospitals tend to earn the highest median salaries of $76,840 per year, because their work involves round-the-clock and critical care. Nurses in ambulatory healthcare services see patients for routine medical care outside of a hospital setting. They earn a median salary of $72,340 per year. And, nurses who provide care in nursing and residential care facilities earn a median salary of $68,450 per year.
While working in an educational setting commands a lower salary than bedside or ambulatory nurses, with a national average of $64,630 per year, nurses working in education still do much better than the national average.
What Are Advanced Nursing Degrees?
There are several types of master's degrees available for nursing.
Nurse practitioners are a very popular career choice. There are many levels of specialty within being a nurse practitioner, including mental health, pediatrics or gerontology.
As technology is increasingly integrated into the practice of medicine, the nursing profession is evolving to include specialties to support that. "Nursing informatics is a new and interesting specialty," said Blevins. "This sub-specialty came out of the need for all hospitals to have electronic medical documentation. With this degree, you'll be able to collaborate with the technology side to implement changes and new technologies."
Nurse educators allow nurses to teach in academic or hospital settings. This field focuses on maintaining regulatory requirements, patient safety and quality, and how we can make hospital health care in general safer for the patient. Executive leadership is also an area of specialty for nurse educators. That's a focus where you learn to manage different units within a hospital, including administration and academics.
You can also become a Master of Science in Nursing (MSN) generalist, or specialize in patient safety and quality or advance as a clinical nurse leader. There are many other specialties for Nurse Practitioners as well, including pediatrics, cardiac, midwives, psychology, gerontology, acute care (ER) and primary-based (clinic). Nursing informatics, clinical nurse specialists, case management and executive track/leadership round out the possibilities for graduate education in nursing.
Demand at Every Level
According to Murray, one thing that's certain is that with the imminent retirement of baby boomers, a nursing shortage is coming. There is great demand for nurses in all specialty areas, and in particular gerontology, psych/mental health, community health/population, nurse education and telemedicine.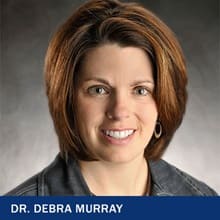 If you're not sure which specialty is right for you, don't worry. Nursing is flexible. You don't have to declare a specialty at first. "You will learn very quickly through clinical experiences what you like and don't like," said Blevins. "A good nursing program will help you figure out your path by the time you graduate," she said.
"One unique thing about nursing is that you truly can work your way through the system, gaining experience, having a career, working your way right up to where you want to be," said Murray. "You can start as a medical assistant, then LPN, then RN, and on to graduate school if you wish, all while working and earning a living plus gaining valuable experience."
Ultimately, the nursing profession offers a wide variety of employment prospects, many ways to customize your career, and the potential to gain valuable professional experience and an income while you work your way through school. Perhaps the best part of the nursing profession are the many opportunities to make a real difference in the lives of others.
Marie Morganelli, Ph.D. is a freelance content writer and editor.

Explore more content like this article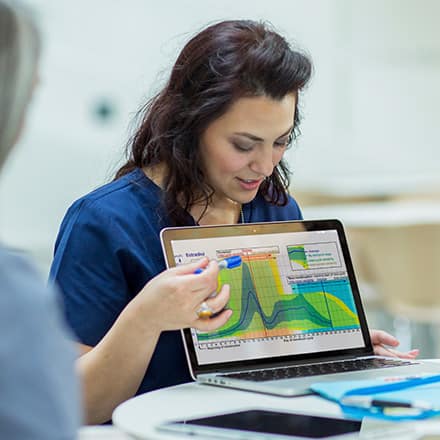 October 22, 2021
A Master of Public Health (MPH) opens the door to myriad career paths that offer you the opportunity to have a significant impact on individuals and on entire communities – even on a global level, and on future generations.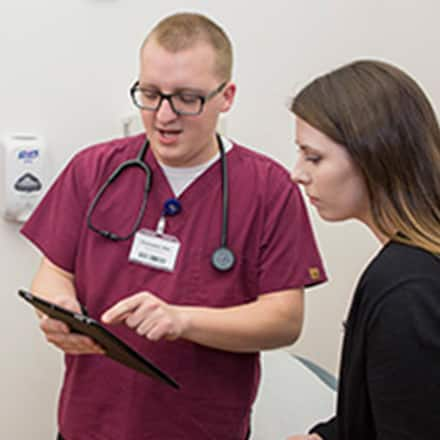 October 14, 2021
So many career paths can leave new and seasoned nurses alike wondering which specialty is right for them. To help, we've compiled a list of the 16 types of nurses employers are looking to hire, including information on salary, growth potential and required nursing degrees.
October 05, 2021
Both the nursing profession and some employers are calling on registered nurses (RNs) to obtain a Bachelor of Science in Nursing (BSN) to improve safety and help prepare for future healthcare challenges.