How to Become a Video Game Designer
Video game design is a true blend of art and technology. This competitive and exciting field has many opportunities for people passionate about design and programming.
Embarking on a game developer career often begins with earning a degree in game design. A program in game design will likely ask you to choose a concentration in game art and development or game programming and development, according to Ed Brillant, game artist and instructor at Southern New Hampshire University (SNHU). Game artists and game programmers work together to create games that are visually beautiful and technically polished.
"If you just had an artist working on a game, you would have a great-looking game that would never work. If you have just a programmer, you will have this great functioning game that is just a bunch of grey cubes. You definitely need both to make a game," Brillant said.
Game Design Degrees
Artists pursuing a game development career need to blend technical design skills and a strong artistic sensibility. Brillant said that a foundation in traditional art skills like drawing, painting or sculpting is an excellent asset for video game art students.
"These types of talents are not mandatory to become a successful game artist, but they can help you translate creating art in the digital world a bit faster," he said.
Students in game art and development programs learn about subjects like digital sculpting, character design, environment design, character animation, creature design, concept art and color theory.
Students studying game programming begin with a foundation in programming languages like C++ and C# that build the mechanics that make video games function. "A good math background is going to help them translate how physics or other simulations will work in a game engine," Brillant said.
After completing foundational programming courses, programming students move on to topics like artificial intelligence for games, game engines, multiplayer video game development, game engine development and algorithms and data structures.
At SNHU, Brillant said, there are also project-based courses that cover rapid prototyping and collaborative projects that help bring game art and game programming students together to work as a team to accomplish their goals for specific projects. There are also courses in design and creative writing for games that can be taken as electives or minors.
Although a good background in the arts or math is helpful to video game design students, Brillant said there is no substitute for hard work.
"The number one thing any game student needs whether it's game art or programming is a strong work ethic," Brillant said. "Making games is incredibly hard work and it takes a lot of dedication and passion to push through projects."
Finding a Career as a Video Game Designer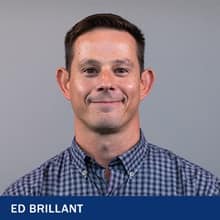 Completing coursework is only a piece of the puzzle for new graduates looking for game design jobs. Brillant said networking is very important for new game designers. Attending gaming conventions and making connections with people in the industry is something students can start doing well before they graduate.
Brillant said that the absolute most important thing for a game design student to work on is their portfolio. The world of video game design jobs is very competitive and candidates need to clearly set themselves apart.
"We tell our students they should always be working on projects outside of what they are working on in class, as well as participating in game jams and hack-a-thons every semester," he said. "This work can become published titles for students before graduation, helping them build an amazing portfolio and resume."
Brillant said that a good portfolio should show some versatility, but demonstrate deep expertise in a specific area.
"Most definitely have something in your portfolio that is above and beyond everything else. You should be able to specialize in one area and be able to confidently navigate other areas in your field. You don't want to be a jack of all trades and master of none," he said. "Work hard and always create new art, projects and games."
Video Game Design Jobs
Some of the job roles or titles you might have with a background in video game design, according to O*Net OnLine, include:
Design Director
Designer/Writer
Game Designer
Lead Designer
Lead Game Designer
Lead Level Designer
Senior Game Designer
World Designer
O*Net OnLine lists a median salary for video game designers of $73,760 in 2019.
Another thing to keep in mind is that game design skills may translate to jobs outside of designing consumer video games.
"One of the things that helps us stand out is that while students are learning game programming or game art they are building a core set of skills that translate to many other industries other than games," Brillant said, adding that graduates have gone on to work in a variety of technical industries in addition to game design.
Something to consider: Virtual and augmented reality, in particular, are expected to be major areas of growth. According to Burning Glass research, from 2010 to 2017 there was a 256% increase in job postings for AR/VR.
Pete Davies is a marketing and communications director in higher education. Follow him on Twitter @daviespete or connect on LinkedIn.
Explore more content like this article
August 19, 2021
If you're wondering how to become a computer programmer, the field requires academic knowledge, a passion for math and engineering, adaptability and hands-on experience.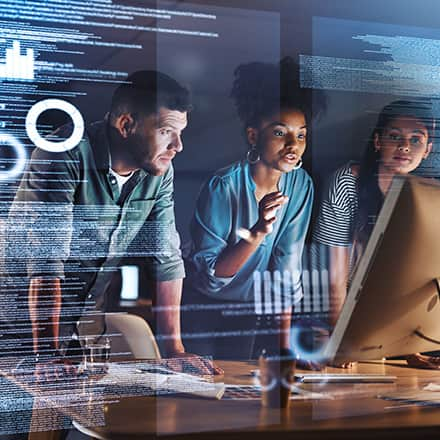 August 11, 2021
With a computer science degree, you can embark on a career with dozens of potential job roles suited to your interests. You can use the knowledge you develop earning your degree to work in technology, manufacturing and more.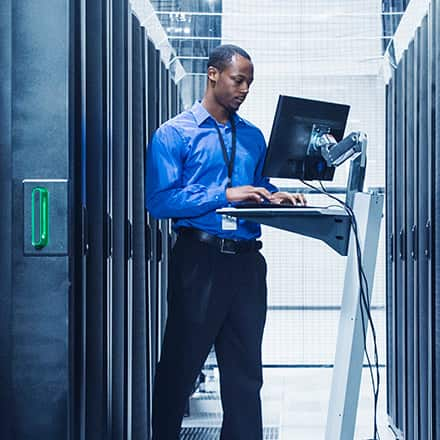 July 20, 2021
The field of cyber security is about leveraging top-notch problem-solving skills with technical aptitude to keep people and data safe. Despite being relatively new, the field of cyber security is here to stay.