What is Air Traffic Control?
Air traffic control is a necessary responsibility in the ever-growing field of aircraft travel. Conducted by ground-based personnel, who have been trained and certified by the Federal Aviation Administration (FAA), air traffic control responsibilities center on the monitoring of air traffic in a given area, specifically tower control, approach and departure control, and en route control.
"Roads? Where we're going, we don't need roads," said Dr. Emmett Brown before his time-traveling car flies off in the movie Back to the Future (1985). When it comes to air travel (be it with aircraft or flying cars), roads might not be necessary. But because the skies are free of traffic lights, signs and pavement markings, air traffic management (ATM) is a must.
From 2016 to 2036, the number of air passengers is expected to nearly double to approximately 7.8 billion, according to the International Air Transport Association (IATA) 20-Year Passenger Forecast. In addition, reports the IATA, more than 51.2 million tons of freight were carried via aviation in 2015 alone.
Safe and efficient air transportation is achieved with ATM, "the connecting infrastructure that allows aircraft to fly safely between airports," writes Margaret Arblaster in "Air Traffic Management: Economic Regulation and Governance." The main function of ATM is air traffic control (ATC), defined by Arblaster as "the process of separation of aircraft in the sky as they fly and at airports where they land and take-off." Air traffic controllers are the professionals who make this process possible 24 hours a day, 365 days a year.
What Does an Air Traffic Controller Do?
In the United States, air traffic controller specialists are the trained personnel who "guide pilots, their planes and 2.2 million daily passengers from taxi to takeoff, through the air and back safely on the ground," according to the Federal Aviation Administration (FAA), which regulates and oversees the nation's civil aviation.
The government's O*Net OnLine reports that air traffic controllers use their communication skills, critical thinking abilities and problem-solving capabilities to complete core tasks such as:
Advising and updating pilots about nearby planes and potentially hazardous conditions
Issuing landing and take-off authorizations and instructions
Transferring control of departing flights to traffic control centers and accepting control of incoming flights
Monitoring or directing aircraft within an airspace or on the ground
Compiling information about flights from flight plans, pilot reports, radar or observations
Whether working in a civilian or military capacity, nearly all air traffic controllers are employed by the federal government, according to the U.S. Bureau of Labor Statistics (BLS), and they work at airports, air traffic control centers or flight service stations throughout the country.
The work is demanding in that there is "zero margin for error," per the FAA. But the tradeoff is a median annual wage of $122,000 in 2019, according to the BLS.
How to Become an Air Traffic Controller
In order to begin a career as an air traffic controller in the United States, you must meet the following minimum requirements, according to the FAA:
Be a U.S. citizen
Be under the age of 31 (on the closing date of the application period)
Pass a medical examination, security investigation and FAA air traffic pre-employment tests
Speak English clearly
Have three years of progressively responsible work experience or a combination of post-secondary education and work experience that totals three years
Most newly hired air traffic control specialist trainees are required to take the FAA's Air Traffic (AT) Basics course, a 200-hour, five-week course held at the FAA Academy in Oklahoma City. (Note: Some candidates may qualify to voluntarily skip the FAA-provided AT Basics Course if they have the appropriate prior education or prior experience. By skipping, they are "certifying to the FAA that you do not need to attend the AT Basics course before further training, and that you are solely responsible for knowing the AT Basics course objectives.") The AT Basics Course is a prerequisite before participants can pursue additional initial qualification training in one of three career tracks: en route, terminal tower, or terminal radar.
Air Traffic Controller Jobs
These tracks reflect the fact that air traffic controllers typically fall into three general career types that are responsible during the different stages of a flight:
Tower Controllers – Tower controllers cover aircraft and vehicle movements on "taxiways and runways and in the immediate vicinity of the airport," writes Arblaster. Located in the airport traffic control tower (ATCT), these personnel help keep aircraft separated from each other visually with the assistance of various technology. According to the FAA's Controller Workforce Plan (FAA pdf source), specific ATC positions include ground controller, local controller, clearance delivery and flight data.
Approach and Departure (Terminal) Controllers – These workers "use surveillance technology, such as radar, to manage the flow of aircraft" as they arrive and depart major airports, writes Arblaster. They work in Terminal Radar Approach Control (TRACON) facilities that cover an extended area. Specific ATC roles include departure controller, flight data – radar, and arrival controller, per the Controller Workforce Plan.
En route controllers – These controllers also use surveillance technology to "manage aircraft movements in upper airspace including continental and oceanic routes," writes Arblaster. They work at Air Route Traffic Control Centers (ARTCC) with job titles such as radar controller, radar associate, radar associate – flight data, reports the Controller Workforce Plan.
When searching for air traffic management or air traffic control government jobs, look for titles such as (but not limited to) the following:
Supervisory air traffic control specialist (e.g., terminal, air traffic manager, operations supervisor, front line manager)
Air traffic control specialist (e.g., terminal, traffic management coordinator, certified professional controller, support specialist, staff support specialist)
Air traffic assistant (e.g., flight data communications specialist)
Computer specialist for air traffic
These and other positions represent opportunities ranging from entry-level to supervisory roles. As a result, each will have its own specific responsibilities, qualifications and education requirements in addition to the FAA's minimum requirements.
Advancing Your Career in Air Traffic Management
Finally, in order to kickstart or advance your career as an air traffic controller, check out the following professional organizations and associations:
Explore more content like this article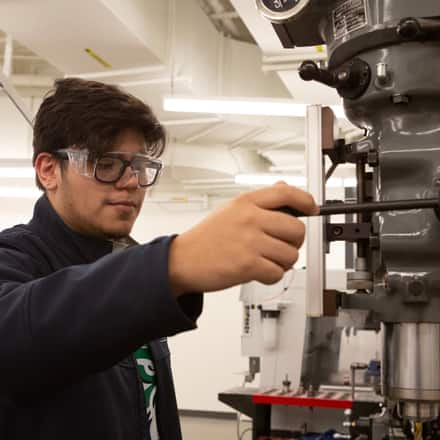 November 22, 2021
If you're majoring in a STEM field, that means your degree program falls under the umbrella of science, technology, engineering, or mathematics. While you can't major in STEM itself, programs in this category include ones that emphasize research, innovation, or the development of new technologies.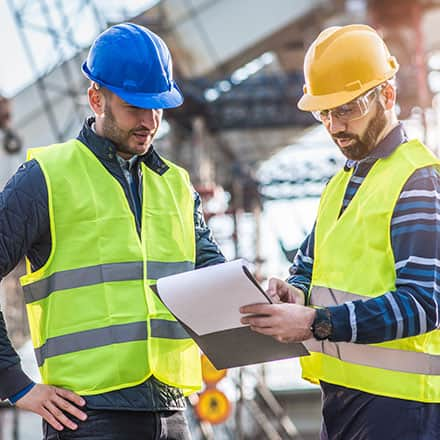 November 16, 2021
There are dozens and dozens of types of engineering, but when it comes down to the basics, engineering is about using specialized bases of knowledge to solve a problem.
August 19, 2021
If you're wondering how to become a computer programmer, the field requires academic knowledge, a passion for math and engineering, adaptability and hands-on experience.