What is Data Analytics?

Understanding the numbers
When reviewing job growth and salary information, it's important to remember that actual numbers can vary due to many different factors — like years of experience in the role, industry of employment, geographic location, worker skill and economic conditions. Cited projections do not guarantee actual salary or job growth.
Data analytics is a fast-moving field that considers sets of information to help leaders develop informed decisions and strategies in all types of organizations. It's a growing discipline used in every industry, from finance to healthcare, retail and hospitality. As a data analyst, your primary challenge is not just making sense of numbers but figuring out ways to analyze and use the quantitative and qualitative information as fast as it's collected.
As the ability to gather information – and lots of it – advances, what a data analyst does is increasingly valuable in the workplace. Their insights allow companies to make better decisions about their business and consumers. With information playing such an essential role in business practices, having the skills and knowledge to understand and use potentially massive amounts of data will help you succeed in a career in this field.
What is Data Analytics in Simple Words?
Data analytics focuses on collecting, inspecting, cleaning, summarizing and interpreting collections of related information. As the ways that information is gathered and stored rapidly change, companies in most fields need employees who are up to date with the most current methods of handling these numbers and have an eye for future needs. Organizations are gathering, analyzing and leveraging more data than ever before to ensure that their decisions are data-driven, said Dr. Susan McKenzie, senior associate dean at Southern New Hampshire University.
The increase of information leads to big data, which refers to the tremendous quantity of data accumulated. "The era of big data has arrived and changed the role of analytics in every aspect of our lives," McKenzie said. "This creates the need to (expand) traditional data-handling tools and storage to process and store the data based on volume, speed, structure, accuracy and value."
A subset of data science, data analytics is very much a mathematical world. McKenzie said a foundation in statistics and data modeling tools is important for this line of work, both of which are components of data analytics programs.
What are the 4 Types of Analytics?
The four types of analytics are descriptive, predictive, diagnostic and prescriptive, according to McKenzie, each serving a different purpose for the data professional:




Since all four types of analytics have varying goals and outcomes, analysts must approach them with different tools and mindsets.
What is an Example of Data Analytics?
While data analytics supports business operations daily, the COVID-19 pandemic brought national attention to how it informs decisions. Throughout the winter and spring, analysts in the public health sector monitored how fast trained professionals at the local, state and national levels could administer vaccines to the public – and the number of vaccinations produced – to inform and adjust timelines.
"So, there was evidence in the data. Somebody had to interpret all of that information, so they were tracking the data coming in: who's coming in, how many are coming in, what are the side effects, right?" McKenzie said. "There's all that variety of information that needed to be processed to make a decision, and in this case, this decision had an impact today on a large volume of people."
Their findings have also helped leaders develop re-opening plans and offered the general public insight into the local, regional, national and global impact of this disease.
What is the Role of Data Analytics?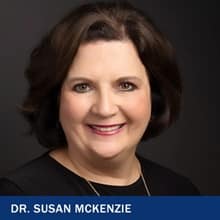 Data analytics plays an informative role in all industries today, contributing to effective business decisions and operations. "The goal of data analytics is to discover information to support decision-making, ultimately to make informed conclusions," McKenzie said.
Analysts act as the liaison between the data itself and business leaders, interpreting what certain trends and patterns mean for the organization and then communicating it in a way that leaders and other decision-makers can understand.
Often, analysts need to explain data to people who do not share the same mathematical background, making strong communication skills a must. "It's about taking the data you have … transform, cleanse, clarify and convert the data into something that's understandable," McKenzie said. "And it's preferable to be a visual representation." Typically, the ability to construct visuals such as charts and tables can be helpful for the average person to process the information.
Synthesizing the rapidly accumulating data can give companies a leg up against their competitors, too. They can reap the benefits of data analytics when they use it to make better and smarter decisions. "The power of deep data analysis can transform an industry overnight," McKenzie said.
Is Data Analytics a Good Career?
The increased importance of data analytics lends itself to greater demand for industry professionals who possess quantitative and qualitative data analysis skills and can efficiently manage information.
"Our world has changed because, with the addition of data, we have to understand it's as simple as incorporating that into every aspect of what we do," McKenzie said. "Every job, every company, every role played in a company has to deal with data in some way, shape or form, and we're in desperate need of people who understand how to clean, classify and transform the data into meaningful information."
Analyst positions such as market research analysts and operation analysts are on the rise. The U.S. Bureau of Labor Statistics (BLS) reported that jobs for market research analysts are projected to increase by 18% through 2029, and operations analysts are predicted to grow by 25%. BLS also reports that mathematicians and statisticians, who made a median annual salary of $93,290 in 2020, are expected to increase by 33% during the same period.
While specific job titles can vary by industry, additional roles someone working in data analytics might hold include:
Data analytics analyst
Data specialist
Data manager
Data analytics engineer
Business analyst
If handling, analyzing and interpreting data interests you, you'll want to consider your career goals and determine what skills and education will be required. "Depending on your interest and commitment to the field, an associate in data analytics or a bachelor's in data analytics is a good place to start," McKenzie said.
Since the field is constantly advancing, pursuing micro-credentials, such as certificates and badges, can help you stay relevant.
If you're already working with data in your current position or are looking to move your career into this field, a master's in data analytics or a master's in business analytics might be a strategic next step. When you choose to pursue these degrees, you aren't limited by positions. Related fields, such as data science, data mining and data architecture, use similar strategies that could benefit from a deeper understanding of data analytics.
Rebecca LeBoeuf '18 is a writer at Southern New Hampshire University. Connect with her on LinkedIn.
Explore more content like this article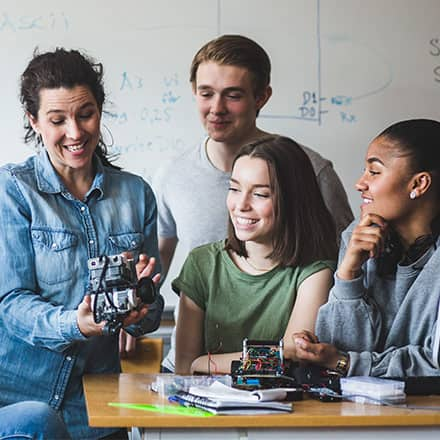 Let's start with a basic question: Exactly what does STEM mean? It's a term many are familiar with, but don't necessarily understand. STEM is a common abbreviation for four closely connected areas of study: science, technology, engineering and mathematics.
From Grace Hopper, an early pioneer in computer programming, to Katherine Johnson's contributions as a space scientist, women have been proving their value to the STEM fields for years and years. While there isn't one straight pathway into STEM, there are some general strategies that will help.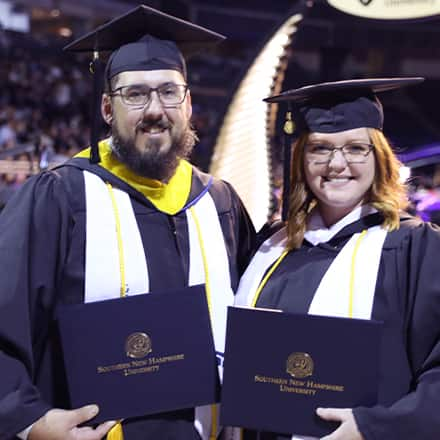 Michael and Taria Richards, both first-generation college graduates, earned their bachelor's degrees together from Southern New Hampshire University. Despite unconventional journeys, they've secured new jobs and are determined to set an example for their children.
About Southern New Hampshire University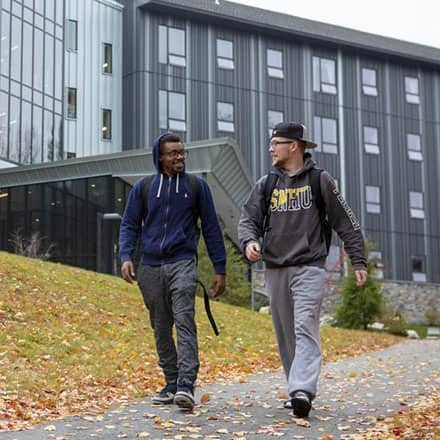 SNHU is a nonprofit, accredited university with a mission to make high-quality education more accessible and affordable for everyone.
Founded in 1932, and online since 1995, we've helped countless students reach their goals with flexible, career-focused programs. Our 300-acre campus in Manchester, NH is home to over 3,000 students, and we serve over 135,000 students online. Visit our about SNHU page to learn more about our mission, accreditations, leadership team, national recognitions and awards.