Earn Your Child Psychology Degree Online
$320/credit
Accredited by NECHE
Prepare to work with children and families
Transfer up to 90 credits
Earn a data literacy certificate
Learn from faculty with real-world experience
Child Development Program Overview
Set out on a fulfilling career path that equips you to make a positive difference with young people by earning a Bachelor of Arts (BA) in Psychology with a concentration in Child and Adolescent Development at Southern New Hampshire University.
In your child development classes online, you'll learn how humans develop from birth through adolescence and gain the necessary knowledge to work with young people in a variety of settings.
SNHU's child psychology degree – delivered across 8-week terms – can prepare you to enter a graduate program in psychology, counseling or another area within the social sciences. With the opportunity to earn an embedded Certificate of Data Literacy in Psychology, as well as 39 free electives, you'll get a lot out of this transfer-friendly program.
It can also prepare you for a wide range of careers within fields such as social services, education and health care.
Learn how to:
Apply research methods
Gain sociocultural and international awareness
Improve communication skills
Understand the developmental process of children and adolescents
Think critically
8 Types of Psychology with Real-World Perspective
The study of psychology can be personally and professionally rewarding. Among the many concentrations in the field you can find diverse opportunities to learn about how people interact with one another in relationships, in the workplace and more.
Career Outlook
If you choose to earn a child development degree, it's likely because you have a passion for helping others and want to better the lives of young people. Whether you want to use the knowledge for your current workplace, a new career or to continue your education, you'll be able to pursue a broad range of options.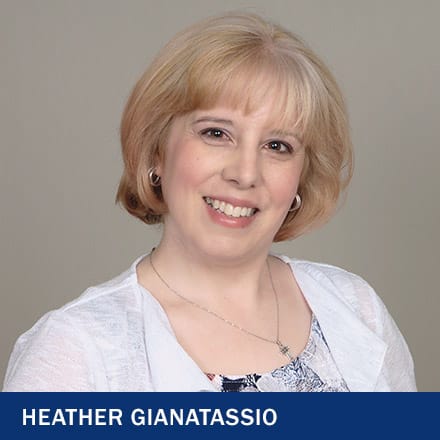 "This (child and adolescent development) concentration allows students to create, innovate, teach and become leaders in the child development field," said Heather Gianatassio, an adjunct instructor at SNHU. "They learn to use research and real-world experience to provide the best possible care to children and families in a variety of settings."
While the bachelor's program does not lead to licensure, it prepares you to work in fields such as education, social services and health care. Possibilities include:
Working in child welfare positions
Helping children learn in preschools
Supporting education in K-12 schools
Assisting parents with development of good parenting skills
Playing a support role in the healthcare system
With your bachelor's degree, you'll also have opportunities that, on first glance, may appear to be outside of the psychology scope. And according to the BLS, each of these roles makes more than the annual median wage of all workers, and the job outlook for each of them is faster than the average.1
Market research analyst: 20% growth projected through 2028 and 2019 median annual pay of $63,790
Social and community service manager: 13% growth projected through 2028 and 2019 median annual pay of $67,150
Human resources manager: 7% growth projected through 2028 and 2019 median annual pay of $116,720
SNHU's psychology programs also set you up for the skills today's employers want. According to the American Psychological Association2, organizations seek applicants that can:
Analyze and solve complex problems
Be part of a team
Communicate – possess both oral and written communication skills
Demonstrate technology skills
Display analytical reasoning skills
Show ethical judgment and strong decision-making skills
Should you decide to pursue a graduate degree in the same field for your career, SNHU offers online both a Master of Arts in Clinical Mental Health Counseling, as well as a Master of Science in Psychology, which has 3 concentrations – including one in child and developmental psychology.
Start Your Journey Toward an Online Child & Adolescent Degree Concentration
Why SNHU for Your Child Psychology Degree Concentration
Flexible
With no set class meeting times, you can learn on your schedule and access online course materials 24/7.
Affordable
Take advantage of some of the lowest online tuition rates in the nation, plus financial aid for those who qualify. We also make it easy to transfer to SNHU by accepting up to 90 credits from your previous institution.
Respected
Founded in 1932, Southern New Hampshire University is a private, nonprofit institution with over 100,000 graduates across the country. SNHU is regionally accredited by the New England Commission of Higher Education (NECHE), which advocates for institutional improvement and public assurance of quality.
Recently, SNHU has been nationally recognized for leading the way toward more innovative, affordable and achievable education:
"Most Innovative" regional university honors from U.S. News & World Report each year since 2015
A $1 million grant from Google.org to explore soft skills assessments for high-need youth
Recognition as a 2017 Digital Learning Innovator by the Online Learning Consortium
Network
At Southern New Hampshire University, you'll have access to a powerful network of more than 200,000 students, alumni and staff that can help support you long after graduation. Our instructors offer relevant, real-world expertise to help you understand and navigate the field. Plus, all students are invited to join our online SNHU Psychology Club and to tap into our nationwide network of alumni for internship and career opportunities.
96.5% of students would recommend SNHU.3 Discover why SNHU may be right for you.
Part of SNHU's mission statement is to expand access to quality higher education means removing the barriers that may stand between you and your degree. That's why you can apply at any time and get an acceptance decision within days of submitting all of your required materials.
Decisions are made on a rolling basis throughout the year for our 6 (8-week) undergraduate terms.
Simply contact an admission counselor, who can help you explore financial options, answer all your questions and walk you through the application process. Start by:
Test scores are not required as part of your application.
Courses & Curriculum
By completing your child psychology courses online, you can gain an in-depth understanding of the unique physical, social, psychological and cognitive needs of young people.
You'll understand how they develop, and learn about ways to support healthy development. Courses cover a broad range of topics, from normal development to disorders that can affect a child's life and education.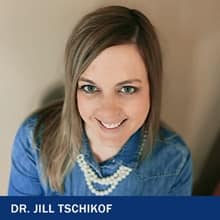 "By encouraging our learners to develop their critical-thinking skills, understand the importance of empirical data and apply key principles, we prepare them to be ready to work with children and adolescents in a variety of settings," said Dr. Jill Tschikof, an adjunct instructor at SNHU.
Upon graduation, you can come away with a broad set of skills you can apply in a variety of careers, particularly positions requiring an in-depth understanding of interpersonal relationships and human development. These skills include:
Understanding the major concepts of child and adolescent development and the ability to apply them to the real world
Becoming familiar with disorders in childhood and adolescence and their impact on society
Refining observational skills
Using research methods to design studies and analyze, interpret and present data
Thinking critically and creatively
Using written and oral communication to interact with others and communicate your ideas clearly
Gaining awareness of sociocultural differences and how they influence behavior
Learning to set aside personal preconceptions and biases that prevent objective observation
Understanding ethics and how to apply them in real work situations
In this program, you'll take 12 credits in the child and adolescent concentration. While your Child Development and Adolescent Development courses are required, you'll have the opportunity to choose from a number of other psychology classes that you're interested in to complete the remaining 2 courses in the concentration – including an optional internship or an experiential-learning project that you can use to build your resume and gain networking experience.
Another benefit of the program is working with instructors who have real-world experience, are passionate about psychology – and about helping you succeed in the field.
"As instructors, we are committed to equipping our students with a broad set of educational skills that they can use to tackle evolving challenges faced by today's youth," Tschikof said.
SNHU's faculty encourage active participation in class discussions, and many instructors invite students to participate in optional special research projects to engage in experiential learning and gain even more professional experience.
The online format allows you to participate and learn when it works best for you without sacrificing interactivity and support. SNHU can also help you succeed with a variety of aids, including dedicated advisors, online tutoring and a Writing Center.
Should you decide that the child and adolescent concentration is not the right fit, SNHU's online psychology degree program offers 5 other concentrations: addictions, applied psychology, forensic psychology, mental health and social psychology. You also have the option to earn a general psychology degree and select 12 elective credits from the wide range of psychology courses we offer.
Curriculum Requirements & Resources
General education courses: All bachelor's students are required to take general education classes, if not obtained in prior coursework. Through these foundation, exploration and integration courses, you'll learn to think critically, creatively and collaboratively, giving you the edge employers are looking for.
Technology resources: We provide cloud-based virtual environments in some courses to give you access to the technology you need for your degree – and your career. Learn more about our virtual environments.
Earn math credits for what you already know: Save time and tuition with our Pathways to Math Success assessments. Depending on your scores, you could earn up to 12 math credits – the equivalent of 4 courses – toward your degree for less than $50 per assessment.
List of Courses
Courses May Include
BA in Psychology Child and Adolescent Development
BIO 210
Introduction to Anatomy and Physiology
Discussion/comparison of the principles of mammalian form and function. Includes molecular and cellular mechanisms of major processes (such as muscle contraction, neural transmission, and signal transduction) and examines the structure and function of the 11 organ systems of the human body. Laboratory exercises (BIO-210L) to follow lecture topics.
PSY 108
Introduction to Psychology
In this course, students will explore the complexities of the human mind by examining the science behind why we think, feel, and do. Students will experience the evolution of psychology through the early schools of thought, major branches, and core theories that guide contemporary perspectives. As students consider the broad influence of psychology on their perceptions, emotions, and everyday choices, they will acknowledge the idea that, in the human experience, "psychology is everywhere."
PSY 211
Lifespan Development
In this course, students will explore the biological, sociological, and psychological influences that shape development between conception and death. Students will analyze traditional and emerging theories of development that increase their knowledge of human development as it relates to the field of psychology.
PSY 223
Research I: Statistics for Psychology
How do psychologists organize, summarize, and interpret information? Students in this course study applications of statistical methods in psychological research and practice. The emphasis of the course is on the conceptual understanding of statistics so that students can read and conduct psychological research; those skills will be applied to students' original projects in Research II: Scientific Investigations. Computation of tests will be conducted on the computer. Students will build upon statistical knowledge and develop an in-depth conceptual and practical understanding of hypothesis testing, tests of significance, standardization, correlation, and analysis of variance in a wide variety of psychological uses. Students will learn the theory of statistical decisions, practical application of statistical software, and how to analyze journal articles. This course typically should be completed during the first semester of the sophomore year.
PSY 224
Research II: Scientific Investigations
Students in this course will develop an understanding a variety of research methods, including experimental, survey, correlation and case-history techniques. They will become aware of the strengths and weaknesses of each method and understand when each method is best used. Writing intensive course.
PSY 314
Disorders of Childhood and Adolescence
This course focuses specifically on an introduction to the classification of disorders of childhood and adolescence and the treatment approaches that currently are available. Knowledge students obtain in PSY 314 is essential for understanding the etiology and manifestation of these disorders, as well as the impact on the individual, family and society. Current field research and case studies will be used.
PSY 321
Child Development
This course focuses on psychological development from infancy through late childhood. Research and theoretical perspectives will be used to help students understand contemporary issues and themes central to childhood development, including: biological, cognitive, and social-emotional characteristics of development and the interplay between them.
PSY 322
Adolescent Development
Adolescence is a fascinating time of life because of the many psychological and physical changes that occur, as well as the cultural and historical issues surrounding these changes. This course focuses on psychological development from pre-adolescence through adolescence and into emerging adulthood. Research and theoretical perspectives will be used to help students understand contemporary issues and themes central to adolescent development, including: puberty, cognition, morality, identity, relationships, sexuality, school, work, culture, and challenges faced by adolescents and emerging adults. Adolescence will be discussed both as a distinct stage of life, and as an integral component of development across the life span.
PSY 444
Senior Seminar in Psychology (Capstone)
This capstone course integrates previous classroom and practical experience with a focus on current issues in psychology. This course likely will include cross-cultural aspects of psychology, ethics, recent career trends in psychology and other topics dictated by current events in psychology. Coverage may change over time, but the basic focus on integrating the past and anticipating the future for psychology seniors will be the major concern. Writing Intensive Course.
Total Credits: 120
Tuition & Fees
As a private, nonprofit university, we're committed to making college more accessible by making it more affordable. That's why we offer some of the lowest online tuition rates in the nation—and haven't raised our costs in a decade.
We also offer financial aid packages to those who qualify, plus a 30% tuition discount for U.S. service members, both full and part time, and the spouses of those on active duty.
Online Undergraduate Programs
Per Course
Per Credit Hour
Annual Cost for 30 credits
Degree/Certificates
$960
$320
$9,600
Degree/Certificates
(U.S. service members, both full and part time, and the spouses of those on active duty)*
$675
$225
$6,750
Tuition Rates are subject to change and are reviewed annually.
*Note: students receiving this rate are not eligible for additional discounts.
Additional Costs
No Application Fee, $150 Graduation Fee, Course Materials ($ varies by course)
Frequently Asked Questions
What is child and adolescent development?
Child and adolescent development explores how humans grow and adapt at different life stages between birth and adolescence. According to the American Psychological Association (APA),3 child developmental psychologists can work with parents, doctors and educators to help children get on track to normal physical and psychological development.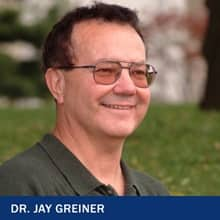 With a psychology degree in child and adolescent development, you'll gain the knowledge you need to work with young people in a variety of settings, including day care centers, schools, clinics, social service agencies and hospitals.
"This area (of psychology) promotes research and the application of scientific knowledge to educational, childcare, policy and related areas," said Dr. Jay Greiner, SNHU adjunct professor of psychology.
Can I take child development classes online?
Yes, you can. Taking child development classes online can help you earn a BA in Psychology while balancing professional or family obligations – or both.
The online child psychology degree concentration offers 24/7 access to learning resources and course materials, so you can attend class when it's convenient for you. And with six 8-week terms each year, you can earn your degree at your own pace.
You'll also still have access to networking opportunities and learning services as an online student, including an online psychology club, tutoring, writing help and career counseling.
And while your classes may be online, your child development courses are taught by faculty with years of clinical experience in child development, ensuring you have access to key real-world knowledge.
What jobs can you get with a child psychology degree?
A child psychology bachelor's degree can prepare you to work with young people in different environments, including childcare facilities, schools, social service agencies and medical institutions.
While working as a psychologist requires an advanced degree and state licensure, this child development degree concentration can give you the knowledge you need to start working with young people right away. It also provides an excellent foundation for graduate programs in psychology, counseling or social work.
Possible jobs for child development majors include:3
Childcare worker: Monitor the safety and well-being of children in your care, organizing activities, mealtimes and sleep schedules and watching for signs of emotional or developmental problems in children.
Preschool teacher: Educate and care for children who have not yet entered kindergarten, teaching language, motor and social skills and keeping records of the children's learning progress and development.
Teacher assistant: Support the learning of students from kindergarten through high school, working with a licensed teacher to give students additional attention and track students' development.
Social services assistant: Provide support for families and help clients find benefits and community services in a wide variety of fields, including psychology, rehabilitation and social work.
Market research analyst: Design methods of gathering data on consumers, competitors and market conditions and use the findings to examine potential sales of a product or service.
Can I be a child psychologist with a bachelor's degree?
A child development bachelor's degree can be a great first step toward working as a child psychologist, but you'll need more advanced education to pursue psychology licensure and begin practicing.
According to the U.S. Bureau of Labor Statistics (BLS),1 most psychologists need either a PhD in psychology or a Doctor of Psychology (PsyD) degree before working in a clinical setting. Earning an online BA in psychology with a concentration in child development can prepare you for admission to these advanced degree programs.
You can also use your bachelor's degree to start working in child development and psychology right away, gaining more experience while you continue your education.
The knowledge you gain from your online psychology courses can set you up for success as a social services assistant, which could see 13% job growth through 2028, according to BLS. Other career options include a market research analyst, which could see 20% job growth through 2028 and preschool teachers – with 7% projected growth – in the same time period.1
What is the best online college for psychology?
The best online college for psychology is the one that prepares you for the career you want and provides the necessary support for you to succeed.
A good online psychology degree in child development will ensure you have a strong understanding of the way that children grow and evolve - physically and psychologically. You'll prepare to work with young people in multiple ways and also prepare to enter a graduate program in psychology or a related field.
At SNHU, a psychology bachelor's degree with a concentration in child development will teach you how to use research skills and real world experience to provide the best possible care to children and families. And with 24/7 access to your online courses, dedicated instructors and a full range of advising and tutoring services, SNHU is designed to help you succeed.
How many years of college do you need to be a child psychologist?
It depends. A doctoral degree is typically required to gain licensure and work as a child psychologist, according to BLS.1 But how you earn this degree – and the degrees you earn leading up to it – can vary.
Students must earn a 4-year psychology bachelor's degree before moving on to a more advanced degree. Some students will earn a master's degree in psychology, which is typically a 2-year degree.
But it is possible to move straight into a research-based PhD or clinical-based PsyD degree program after receiving your bachelor's degree. According to the APA,2 a psychology doctoral degree takes an average of 7 years to complete.
References
Sources & Citations (1, 2, 3)
1 Bureau of Labor Statistics, U.S. Department of Labor, Occupational Outlook Handbook, on the internet, at:
https://www.bls.gov/ooh/personal-care-and-service/childcare-workers.htm (viewed May 3, 2020)
https://www.bls.gov/ooh/education-training-and-library/preschool-teachers.htm (viewed May 3, 2020)
https://www.bls.gov/ooh/education-training-and-library/teacher-assistants.htm (viewed May 3, 2020)
https://www.bls.gov/ooh/community-and-social-service/social-and-human-service-assistants.htm (viewed May 3, 2020)
https://www.bls.gov/ooh/business-and-financial/market-research-analysts.htm (viewed May 3, 2020)
https://www.bls.gov/ooh/life-physical-and-social-science/psychologists.htm (viewed May 3, 2020)
2 American Psychological Association, on the internet, at:
https://www.apa.org/action/science/developmental/education-training (viewed May 3, 2020)
https://www.apa.org/careers/resources/guides/bachelors (viewed May 12, 2020)
https://www.apa.org/monitor/2017/02/datapoint (viewed May 3, 2020)
3 According to more than 9,200 SNHU online students in survey responses from the fall of 2019.