Lead in Public Administration
$637 per credit for 18 credits
Complete in as few as 6 months
Start your path toward an advanced career in public administration
Upskill for the job you want
24/7 access to coursework
Expand your knowledge of policy in the public sector
Graduate Certificate in Public Administration Program Overview
Learn how to employ responsive, efficient and accountable governance processes and policies in the Public Administration Graduate Certificate online program at Southern New Hampshire University. You'll gain the knowledge and insight you need to view governance issues from a public administrator's perspective.
The online public administration graduate certificate coursework will deepen your understanding of key public administration issues and policymaking practices at local, state, national and international levels. Examine the complexities of policymaking and learn why some policies are more effective than others.
In the public administration graduate certificate online program, you'll explore the challenges and strategies of effective governance and public administration. Learn how to:
Assess political, social, economic and administrative realities as a public administrator
Identify key competencies, values and issues important to public sector organizations
Create a mission statement and organizational goals and objectives
Conduct SWOT analysis and stakeholder analysis for public sector organizations
Design and implement a performance measurement and management system
Employ strategic management practices used by local, state, federal and nonprofit organizations
Career Outlook
If your background is in the public sector or nonprofit work and you want to take on public administration duties, this certificate could be a great choice for you.
And if you're looking to take your career in a new direction, the opportunities are almost never-ending, according to Southern New Hampshire University adjunct professor Karen Versuk.
"Public administration is a dynamic discipline, and touches everyone in the world," said Versuk. "Change is a constant for public administration, (but) service and working for the common good are the other two constants."
While you'll be getting your public administration certificate, your title may not just be "public administrator." That's because public administration is interdisciplinary and collaborative at its core. Many jobs use public administration concepts to help an organization reach its goals. Some of these opportunities include:
Budget analyst.

Already have a background in business or accounting? You could combine your knack for numbers with your new public administration skill set to help agencies and organizations coordinate their finances. According to the U.S. Bureau of Labor Statistics, budget analysts made a median annual salary of $79,940 in 2021.

1

Compliance officer. Examine operations of government agencies and businesses to evaluate their compliance with laws and regulations. Compliance officers earned a median annual wage of $71,650 in 2021, according to the BLS.

1

Policy analyst. If you're a policy wonk, a job in political science could be for you. You'll help support an organization's political agenda by analyzing and current policies through surveys, economic data, and election results. The BLS reports political scientists made a median annual salary of $122,510 in 2021.

1

Public relations and fundraising manager. Be the point person for a political campaign or nonprofit. On the PR side, you'll manage internal and external communications. When it comes to fundraising, you'll have the duty of cultivating donors. According to the BLS, public relations and fundraising managers made a median annual salary of $119,860 in 2021.

1

Urban or regional planner. Want to revitalize communities to provide improved economic, environmental and social wellness? Working with city officials and government agencies, you'll identify a community's needs and solve them through planning, zoning and developing for land use plans and programs. According to the U.S. Bureau of Labor Statistics, urban and regional planners made a median annual salary of $78,500 in 2021.

1
The demand for public administrators is growing as well. According to the BLS, jobs for these administration and management roles should increase though 20311:
Administrative services managers:

7%

Social and community services managers: 12%
Medical and health services managers: 28%
Understanding the numbers
When reviewing job growth and salary information, it's important to remember that actual numbers can vary due to many different factors—like years of experience in the role, industry of employment, geographic location, worker skill and economic conditions. Cited projections do not guarantee actual salary or job growth.
Start Your Journey Toward an Online Public Administration Certificate
Why SNHU For Your Certificate in Public Administration
Flexible
With no set class meeting times, you can learn on your schedule and access online course materials 24/7. You can also craft your educational pathway to fit your life and career. Some of our certificate programs, for example, can stack into an associate, bachelor's or master's program — helping you build the skills and credentials you need to succeed.
Affordable
As part of our mission to make higher education more accessible, we're committed to keeping our tuition rates low. In fact, we offer some of the lowest online tuition rates in the nation.
You could also earn college credit for previous work experience or professional credentials — saving you time and money.
Respected
Founded in 1932, Southern New Hampshire University is a private, nonprofit institution with over 160,000 graduates across the country. SNHU is accredited by the New England Commission of Higher Education (NECHE), a regional accreditor, which advocates for institutional improvement and public assurance of quality.
Recently, SNHU has been nationally recognized for leading the way toward more innovative, affordable and achievable education:
U.S. News & World Report named SNHU the 2021 Most Innovative University in the North and one of the nation's "Best Regional Universities"
Awarded the 21st Century Distance Learning Award for Excellence in Online Technology by The United States Distance Learning Association (USDLA)
A $1 million grant from Google.org to explore soft skills assessments for high-need youth
Network
At Southern New Hampshire University, you'll have access to a powerful network of more than 300,000 students, alumni and staff that can help support you long after graduation. Our instructors offer relevant, real-world expertise to help you understand and navigate the field. Plus, with our growing, nationwide alumni network, you'll have the potential to tap into a number of internship and career opportunities.
93.6% of online students would recommend SNHU (according to a 2022 survey with 17,000+ respondents). Discover why SNHU may be right for you.
Expanding access to quality higher education means removing the barriers that may stand between you and your degree. That's why you can apply at any time and get a decision within days of submitting all required materials:
Acceptance decisions are made on a rolling basis throughout the year for our 5 graduate terms.
If you're ready to apply, follow these simple steps to get the process going:
Curriculum
Whether you've earned your bachelor's and want to see what public administration is all about or want to supplement your grad degree with new skills, you've come to the right place. This 4-course certificate program was created to help you adapt to changing roles and responsibilities by developing a new skill set – or validating an existing one – in public administration. No matter where you are in your career, you can gain formal public administration education that will be helpful in your current or aspirational role.
An online graduate certificate in public administration provides an excellent credential and skill set, whether you are currently employed or seeking a position in the public sector. Individuals working in larger private or nonprofit organizations that routinely interact with various levels of government will also benefit from the curriculum.
Your graduate certificate coursework will introduce you to a wide range of public administration issues and management strategies, giving you broad exposure to contemporary issues in public administration. After completing the program, you'll be in a great position show off skills in:
Intergovernmental relations
Management
Performance measurement
Policy
Strategic planning
Stakeholder analysis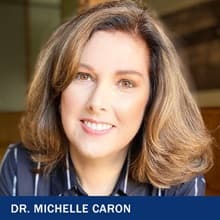 "Having these advanced skills not only makes you more marketable, but also enhances advancement opportunities," said Dr. Michelle Caron, CPC, an associate dean at SNHU. "Global and national issues – including COVID-19 – punctuate the need for trained administrative service managers at all levels in this growing, in demand field."
Even better news? If you decide to continue your education after earning your graduate public administration certificate, you'll have already completed the concentration courses required for the MBA in Public Administration.
List of Courses
Courses May Include
Graduate Certificate Public Administration
PAD 630
Foundations of Public Administration
This course is designed to introduce students to the foundations and constraints that form the environment of the public administration. It will encourage and enable the view of governance issues through the eyes of a public administrator. The course is structured to provide basic skills and set the context of contemporary political, social, economic, and administrative realities. It explores responsive, equitable, effective, efficient, and accountable governance processes, public policies, and institutional-based programs. It also examines, from a multidisciplinary perspective, those essential competencies, values, and issues important to public service organizations and the importance of public policy at the local, state, national and international levels.
PAD 631
Strategic Management in Public Service
This course is designed to provide an academic foundation to applied strategic management in public service. Identifying the factors that differentiate public service from the private sector, strategic planning and the implications those differences have for managers. Emphasis is placed on applied strategic planning and management including how to create a mission statement, conduct a SWOT analysis, conduct a stakeholder analysis, writing goals and objectives, and how to design and implement a performance measurement and management system. Current approaches to strategic management used by federal, state, local, and non-profit organizations are emphasized.
PAD 632
Foundations of Public Policy
This course is an introduction to the public policy process. Students will develop an understanding of what "political" and "public policy" mean. Topics discussed include why some problems reach the public agenda, why some solutions are adopted, why others are rejected, why some policies appear to succeed while others appear to fail. The course also examines the complexity of policymaking at the national, state, and local levels.
PAD 633
Intergovernmental Relations
This course is designed to demonstrate the challenges and strategies for governance and administration in an institutional environment of fragmented authority and dispersed power. It defines the balance of shared powers between the layers and institutions of government poses and the considerable challenges to policymakers and administrators. Major dimensions of intergovernmental relations: the vertical dimension of federal, states, and local governments, that cooperate, coordinate, and compete for shares of power, and the horizontal dimension in which sub-governments interact with one another. The course examines the structure of American political institutions, the nature of complex policymaking, governance by networks, and the consequences of competition between governments.
Total Credits: 12
Minimum Hardware Requirements
| Component Type | PC (Windows OS) | Apple (Mac OS) |
| --- | --- | --- |
| Operating System | Currently supported operating system from Microsoft. | Currently supported operating system from Apple. |
| Memory (RAM) | 8GB or higher | 8GB or higher |
| Hard Drive | 100GB or higher | 100GB or higher |
| Antivirus Software | Required for campus students. Strongly recommended for online students. | Required for campus students. Strongly recommended for online students. |
| SNHU Purchase Programs | | |
| Internet/ Bandwidth | 5 Mbps Download, 1 Mbps Upload and less than 100 ms Latency | 5 Mbps Download, 1 Mbps Upload and less than 100 ms Latency |
Notes:
Laptop or desktop?  Whichever you choose depends on your personal preference and work style, though laptops tend to offer more flexibility.
Note:  Chromebooks (Chrome OS) and iPads (iOS) do not meet the minimum requirements for coursework at SNHU. These offer limited functionality and do not work with some course technologies. They are not acceptable as the only device you use for coursework. While these devices are convenient and may be used for some course functions, they cannot be your primary device. SNHU does, however, have an affordable laptop option that it recommends: Dell Latitude 3301 with Windows 10.
Office 365 Pro Plus is available free of charge to all SNHU students and faculty. The Office suite will remain free while you are a student at SNHU. Upon graduation you may convert to a paid subscription if you wish. Terms subject to change at Microsoft's discretion. Review system requirements for Microsoft 365 plans for business, education and government.
Antivirus software: Check with your ISP as they may offer antivirus software free of charge to subscribers.
Tuition & Fees
At SNHU, we're committed to making education more accessible, by making it more affordable.
Beyond low tuition rates, we help our students save through transfer credits, credit for prior learning, grants and scholarships, tuition assistance and more. U.S. service members, both full and part time, as well as the spouses of those on active duty are also eligible for a 25% tuition discount.
This certificate is not eligible for federal financial aid. Students seeking alternatives to federal financial aid can explore tuition assistance, grants and scholarships, as well as private loans. To learn more about private loans, visit our Funding Your Education with Student Loans page.
Online Graduate Programs
Per Course
Per Credit Hour
Annual Cost for 15 credits
Degree/Certificates
$1,911
$637
$9,555
Degree/Certificates
(U.S. service members, both full and part time, and the spouses of those on active duty)*
$1,410
$470
$7,050
Tuition rates are subject to change and are reviewed annually.
*Note: students receiving this rate are not eligible for additional discounts.
Additional Costs:
No Application Fee, Course Materials ($ varies by course). Foundational courses may be required based on your undergraduate course history, which may result in additional cost.
Frequently Asked Questions
What is a public administration certificate?
The public administration certificate is a graduate-level credential that helps you gain foundational knowledge and skills relevant to the public administration field. Some of the benefits of earning one include:
Adapting to changing roles and responsibilities
Validating and developing an existing skill set
Demonstrating professional interest and development
Jumpstarting your master's degree
Want to earn your public administration certificate online? You can do that at Southern New Hampshire University, an accredited, nonprofit university with over 25 years of experience in online education.
Through 4 graduate-level courses, you'll build a great foundation in public administration, public policy, strategic management and intergovernmental relations. It's an affordable way to build new skills while adding a valuable credential that looks great on your resume.
Even better – these courses can later be applied to our MBA in Public Administration if you decide to earn a full master's degree.
What does a public administrator do?
Public administrators protect communities and improve their wellbeing by recognizing needs, analyzing laws and regulations, reviewing budget allocation and identifying solutions.
If you're interested in going into public administration, it's important to know your job title likely won't be "public administrator." That's because you'll put your public administration knowledge and skills to use in a more focused way. Some positions you might see include:
Budget analyst
City manager
Community planner
Program manager
Strategy specialist
Transportation planner
Public administrators work in all sorts of fields. The important thing is that they believe in the mission of their employer passionately. So whether you have an interest in environmental protection, public health, civil rights or anything in between, you should be able to find a public administration job that aligns with the things you value.
What are the four pillars of public administration?
The 4 pillars of public administration are:
Economy.

Get the most out of taxpayer money.

Efficiency. Do the most good as quickly as possible with the resources at hand.
Effectiveness. Consider whether you are actually accomplishing your objective through your solution.
Equity. Ensure projects have equitable outcomes for all populations.
What do these pillars mean in context? Imagine your community's residents have spoken up about the need for public restrooms at the city park. Portable bathrooms are brought up as an option, but what if we run it through the 4 pillars?
Portable bathrooms definitely check the boxes as an economic solution. When it comes to efficiency, it would definitely be a quick and easy project to complete, but is it really what the people wanted? You might be accomplishing what citizens asked for, but there's no running water for hand washing or filling water bottles. So maybe it's not as effective of a solution as possible. Finally, consider how equitable this solution is. Could a mother with three young children or a person in a wheelchair actually utilize this restroom? Clearly this solution doesn't pass the test.
Using this example, you can see just how important employing the 4 pillars of public administration can be when finding solutions to a community's problems.
What are the 14 principles of public administration?
According to Henri Fayol, the 14 principles of administration are:
Division of Work.

Reduce duties and specialize employees' skills to increase efficiency and output.

Authority. Derive authority formally from an official position, but also from personal authority.
Discipline. Gain obedience through agreements and fair penalties.
Unity of Command. Assign only one direct supervisor to an employee.
Unity of Direction. Coordinate efforts by assigning one manager to teams with the same objectives.
Subordination of Individual Interests to the General Interest. Use a utilitarian approach when it comes to the interests of all employees.
Remuneration. Employ fair compensation across the organization for wellbeing and happiness of employees.
Centralization. Decide how active employees should be in the decision-making process.
Scalar Chain. Ensure employees are aware of their position in organizational hierarchy and that communications follow that chain of command.
Order. Assign spaces for people and things to keep order.
Equity. Treat staff equally in terms of respect, justice and kindness.
Stability of Tenure of Personnel. Invest in employee development to reduce turnover and reduce inefficiencies.
Initiative. Allow employees to ideate and carry out their own plans to increase satisfaction.
Esprit de Corps. Promote a team spirit of unity across the organization.
Related Articles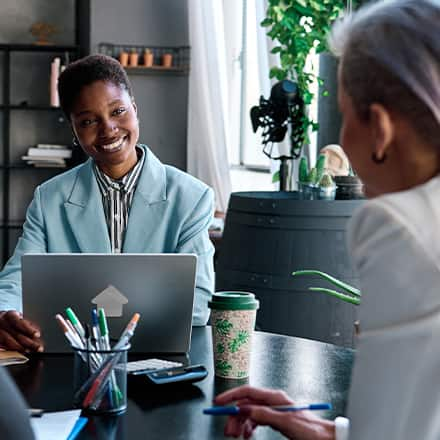 From tech start-ups to Fortune 500 companies, businesses big and small rely on investment bankers to grow. If you want to join the fast-paced finance world and play an important role in the global economy, exploring how to become an investment banker is a great place to start.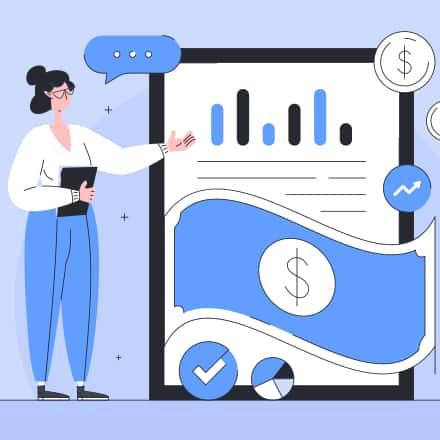 There are three main types of economic systems known as economies: a command economy, a market economy and a mixed economy. An understanding of the differences can help you decide how to deep dive into a potential career working in the field of economics.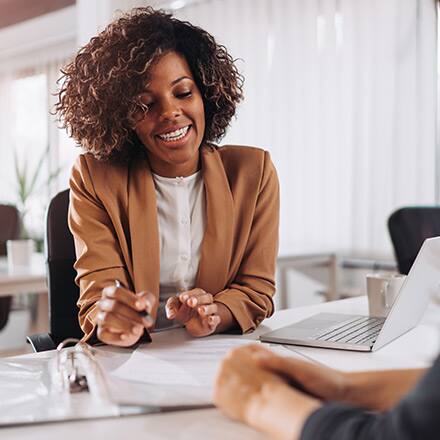 Becoming a CERTIFIED FINANCIAL PLANNER™ can give you broad-based knowledge that may allow you to guide your clients to achieve their personal financial goals. As a financial planner, you'll work toward developing long-term client relationships and follow a strict code of ethics.
References
Sources & Citations (1, 2)
1 Bureau of Labor Statistics, U.S. Department of Labor, Occupational Outlook Handbook, on the Internet, at:
https://www.bls.gov/ooh/business-and-financial/budget-analysts.htm (viewed Nov. 9, 2022)
https://www.bls.gov/oes/current/oes131041.htm (viewed Nov. 9, 2022)
https://www.bls.gov/ooh/life-physical-and-social-science/political-scientists.htm (viewed Nov. 9, 2022)
https://www.bls.gov/ooh/management/public-relations-managers.htm (viewed Nov. 9, 2022)
https://www.bls.gov/ooh/life-physical-and-social-science/urban-and-regional-planners.htm (viewed Nov. 9, 2022)
https://www.bls.gov/ooh/management/
administrative-services-managers.htm (viewed Nov. 9, 2022)
https://www.bls.gov/ooh/management/social-and-community-service-managers.htm (viewed Nov. 9, 2022)
https://www.bls.gov/ooh/management/medical-and-health-services-managers.htm (viewed Nov. 9, 2022)
Cited projections may not reflect local and/or short-term economic or job conditions and do not guarantee actual job growth.