Earn a Public Administration Degree Online
$320/credit (120 credits)
No application fee or SAT/ACT scores required
Program accredited by ACBSP
Transfer up to 90 credits
Gain valuable communication and public interaction skills
Fill a growing need for public administrators with specialized skillsets
Public Administration Degree Concentration Overview
Are you ready to be the face of change and gain an understanding of social issues and strategies? In Southern New Hampshire University's online Bachelor of Science (BS) in Business Administration with a concentration in Public Administration, you'll learn how administrators make policy and enforce programs to help build and strengthen communities and society.
This online degree gives you a solid business foundation and develops your knowledge of government structure, administrative management, fiscal budgeting, community dynamics, politics and public policy. After completion of the program, you'll be prepared to pursue a career path or advance your current career in public service.
The BS in Business Administration with a concentration in Public Administration is a unique field of study that incorporates tools and theories from diverse disciplines, such as public policy, political science, organizational management, and business administration. The tools of public administration are similar to those in business-related fields, but its goals are uniquely the public good and public welfare.
In the public administration concentration, you'll learn how to:
Justify the development and maintenance of public policy and programs
Analyze quantitative and qualitative data
Utilize appropriate communication tactics to inform, negotiate with and persuade constituents on public programs
With a public administration degree, you'll strengthen the skills that help you make informed recommendations for policies and programs based on the best interest of stakeholders such as the community, constituents and businesses.
Your public administration degree will prepare you to back up your ideas for policies and programs through an analysis of quantitative and qualitative data. It will also give you the tools to communicate strategies for informing, negotiating with and persuading constituents on public programs.
Career Outlook
Public administrators play an important part in ensuring that laws, regulations, civil rights, municipal budgets and health and safety codes are enforced to protect the communities they serve. According to the Princeton Review, a degree in public administration could lead you down a number of diverse career paths at both a state and local level, including working in federal housing, law enforcement, labor relations, health care and social services.1 Additionally, the skills you'll learn in your public administration degree program, such as management, problem-solving, decision-making, organization and leadership, will serve you both in your career and in your life.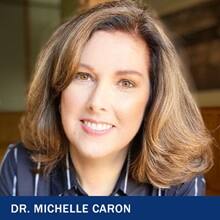 "The BS in Business Administration with a concentration in Public Administration degree prepares students to serve as and support municipal managers, legislators, solicitors, treasurers, emergency management officials, environmental agencies, health departments, grant writers, elected or appointed officials, public information officers, community and economic development officials and state and federal governments." Says Dr. Michelle Caron, associate dean for business at SNHU.
In a rapidly changing world and economy, Dr. Caron also notes there is a growing need for public administrators with knowledge of public policy development, fiscal management and program evaluation, in particular. Employers also seek employees with specialized skillsets within this career path including problem solvers, decision makers and solutions-driven thinkers to achieve public objectives and ensure that needs are met diligently and fairly.
"What sets public administration apart from other business-related fields is that this concentration prepares you to develop, shape and implement public policy for government institutions, non-profit organizations and businesses. It also explores how the public influences policy, how to interact with them and their impact on decision-making," says Dr. Caron.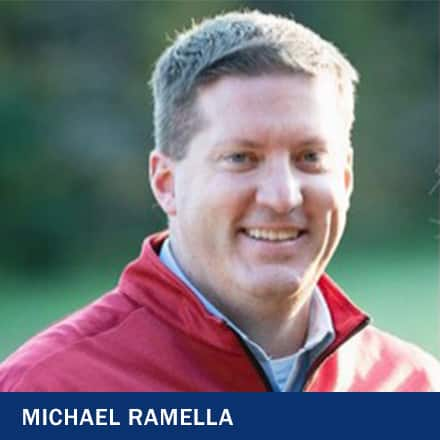 For Michael Ramella '20, the BS in Business Administration with a concentration in Public Administration offered an opportunity to advance an already established career.
"Before the pursuit of my bachelor's degree, I knew that I had obtained the highest level I could without a degree," he said. "What I lacked is what I believe many adult learners lack – not a lack of intelligence but a lack of education demonstrating that intelligence. The workplace is still set to reward those with a degree and I needed the education to move even further forward."
Today, his degree helps him bring newfound confidence to the workplace.
"I work alongside people with Ivy League degrees every day," he said. "My degree and education are competitive with theirs and no one questions the validity of my education. I obtained a competent education at SNHU that has given me the confidence to share knowledge and ideas no matter where the audience has a degree from."
An online public administration degree can help prepare you for a number of tasks in a public administrator or administrative services role, including:
Supervising clerical and administrative staff
Setting goals and deadlines for your department
Developing, managing and monitoring records
Recommending changes to policies and procedures
Monitoring facilities to ensure safety and maintenance
Making sure facilities meet environmental, health and security standards and comply with regulations
One of the benefits of earning your BS in Business with a concentration in Public Administration is that it opens the door to a variety of career options. Whether you're looking to work in a sector of the government, make a difference in the town you live in or serve a specific community or nonprofit, here are just a few ways you could put your degree to use to protect the needs of the public.
Urban and Regional Planner - Urban and regional planners are responsible for developing programs and budgets that help create communities and revitalize facilities for public use. According to the U.S. Bureau of Labor Statistics (BLS), urban and regional planners earned a median annual wage of $75,950 in 2020.2
Social and Community Service Manager - According to the BLS, social and community service managers are responsible for coordinating and supervising programs and organizations that support public well-being. They earned a median annual wage of $69,600 in 2020.2
Budget analyst - A budget analyst helps public and private institutions organize their finances. Working as a budget analyst for the public would mean ensuring that proposed budgets align with the greater good of the broader community. According to BLS, budget analysts earned a median annual wage of $78,970 in 2020.2
Additionally, by enrolling in SNHU's public administration degree program, you'll be eligible to join the American Society for Public Administration (ASPA) to fast-track your career and begin building your own network while completing your coursework.
Start Your Journey Toward an Online Public Administration Degree Concentration
Why SNHU For Your Public Administration Degree
Flexible
With no set class meeting times, you can learn on your schedule and access online course materials 24/7.
Affordable
As part of our mission to make higher education more accessible, we're committed to keeping our tuition rates low. In fact, we offer some of the lowest online tuition rates in the nation.
Prior coursework could also help you save time and money. SNHU's
transfer policy
allows you to transfer up to 90 credits toward your bachelor's degree and 45 credits for an associate degree from your previous institutions—that means you could save up to 75% off the cost of tuition. You could also save time and money by getting college credit for
previous work experience
, or by taking advantage of military discounts and employer tuition assistance if available to you.
Respected
Founded in 1932, Southern New Hampshire University is a private, nonprofit institution with over 100,000 graduates across the country. SNHU is accredited by the New England Commission of Higher Education (NECHE), a regional accreditor, which advocates for institutional improvement and public assurance of quality.
Recently, SNHU has been nationally recognized for leading the way toward more innovative, affordable and achievable education:
U.S. News & World Report named SNHU the 2021 Most Innovative University in the North and one of the nation's "Best Regional Universities"
Awarded the 21st Century Distance Learning Award for Excellence in Online Technology by The United States Distance Learning Association (USDLA)
A $1 million grant from Google.org to explore soft skills assessments for high-need youth
Network
At Southern New Hampshire University, you'll have access to a powerful network of more than 300,000 students, alumni and staff that can help support you long after graduation. Our instructors offer relevant, real-world expertise to help you understand and navigate the field. Plus, with our growing, nationwide alumni network, you'll have the potential to tap into a number of internship and career opportunities.
96.5% of students would recommend SNHU (according to a 2019 survey of 9,200+ online students). Discover why SNHU may be right for you.
Expanding access to quality higher education means removing the barriers that may stand between you and your degree. That's why you can apply at any time and get a decision within days of submitting all required materials:
Completed free undergraduate application
Prior transcripts, which we can retrieve at no cost to you
Test scores are not required as part of your application
Acceptance decisions are made on a rolling basis throughout the year for our 6 (8-week) undergraduate terms.
If you're ready to apply, follow these simple steps to get the process going:
If you have questions or need help filling out your application, call 1.888.387.0861 or email enroll@snhu.edu.
Courses & Curriculum
In the coursework for this program, you'll develop skills and strategies to make informed recommendations for policies and programs based on the best interest of the community, constituents and businesses. Emphasis in this program is placed on intentional communication, working within constraints and managing external influences in the decision-making process.
The courses for SNHU's public administration degree online include Policy Analysis and the Role of the Public and American Politics and Public Fiscal Management. The business core, in addition to your 5 concentration courses, can also set you up for success in this life-changing and personally fulfilling field.
This concentration also includes authentic projects and interactive activities that have been developed and delivered by experienced public administrators who demonstrate an ability to connect aspects of the public administrator role to various real-world scenarios.
"Coursework builds from analyzing key theories of the role of government and regulation in developing public policy, to program development and evaluating its success," says Dr. Caron.
In this program, you'll discover how ethics drive conduct with the public administration field and analyze the processes and techniques used to secure and manage public funds.
You'll also utilize scholarly sources to support your ideas and inspire new ones.
"The takeaway I refer to most often is to do your research," said Michael Ramella '20. "I instill it in my college freshman son and high school junior daughter as well. It's not good enough to just have an opinion. You need to be able to show that there is some basis of scholarly evidence that lead you to your decision."
Ramella noted the value in being taught by instructors who care about the success of their students.
"The instructors have been great with providing guidance and direction along the course of my 4 years and 2 degrees at SNHU," he said. "I don't necessarily like a lot of 'hand holding' and they were able to quickly determine what the right amount of intervention was for my needs. The consistent feedback helped to form the skills I needed to finish the coursework."
Learning online also gave Ramella the opportunity to learn from professionals of diverse backgrounds.
"Being able to interact with professors from all around the country helped to provide different views and considerations that I wouldn't have had in a regional classroom," he said. "Having the resource of professors serving in a variety of different institutions helped make my education of higher ed stronger."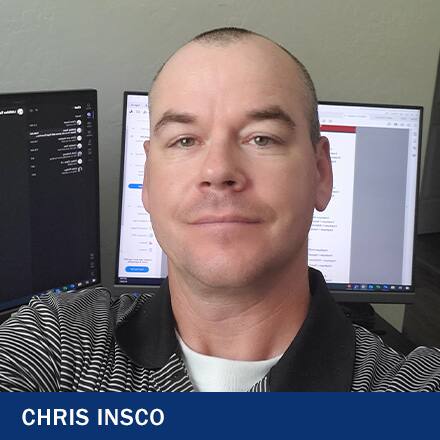 Chris Insco '21 similarly applauded the support he received from his instructors.
"Every instructor I had at SNHU was amazing," he said. "Some pushed me harder than others but I think that is to be expected because they see the full potential that each student has and brings to the class."
Ultimately, this push was what Insco needed to excel as an online student.
"Studying online was a new venture for me versus being in a classroom but it was good to get that kind of exposure of having to be self-efficient and having the self-discipline to be able to complete the assignments and tasks on time," he said.
Curriculum Requirements & Resources
Business core: Business programs require learners to complete the business core program, which includes a variety of business-specific courses. This program focuses on 10 core competencies to prepare you for success wherever you go.
General education courses: All bachelor's students are required to take general education classes if not obtained in prior coursework. Through these foundation, exploration and integration courses, you'll learn to think critically, creatively and collaboratively, giving you the edge employers are looking for.
Technology resources: We provide cloud-based virtual environments in some courses to give you access to the technology you need for your degree – and your career. Learn more about our virtual environments.
Earn math credits for what you already know: Save time and tuition with our Pathways to Math Success assessments. Depending on your scores, you could earn up to 12 math credits – the equivalent of 4 courses – toward your degree for less than $50 per assessment.
Earn prior work experience credit for accredited Certified Manager Program (CPM)* from the National Certified Public Manager® Consortium (NCPMC)
*State restrictions may apply.
List of Courses
Courses May Include
BS in Business Administration Public Administration Online
POL 210
American Politics
This course offers a broad introduction to the structure and function of the American political system at the national level, including the roles played by the president, Congress, the courts, the bureaucracy, political parties, interest groups and the mass media in the policy- making and electoral processes. This course places special emphasis on how the efforts of the framers of the Constitution to solve what they saw as the political problems of their day continue to shape American national politics in ours.
PAD 330
Public Administration
Explore the field of public administration through the analysis of key theory and career possibilities. Examine the role of government and regulation in public policy development. Analyze how ethics drives conduct within the field.
PAD 340
Public Fiscal Management
Analyze the processes and techniques used to secure and manage public funds. Examine considerations public administrators utilize when making fiscal decisions. Explore the role of oversight committees, audits, and other accountability measures to ensure accuracy of financial documents and processes.
PAD 345
Policy Analysis and the Role of the Public
Explore the role of policy in public administration, how the public influences policy, and the impact of policy on decision-making. Learn the stages of the public policy process and how the public's involvement in policy making has evolved. Develop techniques for managing and interacting with the public.
PAD 410
Program Evaluation and Accountability
Learn the six steps of program development and evaluation, including designing program evaluation processes to measure outcomes and analyzing data to assess program success. Create purpose-driven communications to gain support for programs, disseminate program information, and report to stakeholders.
Total Credits: 120
Minimum Hardware Requirements
| Component Type | PC (Windows OS) | Apple (Mac OS) |
| --- | --- | --- |
| Operating System | Currently supported operating system from Microsoft. | Currently supported operating system from Apple. |
| Memory (RAM) | 8GB or higher | 8GB or higher |
| Hard Drive | 100GB or higher | 100GB or higher |
| Antivirus Software | Required for campus students. Strongly recommended for online students. | Required for campus students. Strongly recommended for online students. |
| SNHU Purchase Programs | | |
| Internet/ Bandwidth | 5 Mbps Download, 1 Mbps Upload and less than 100 ms Latency | 5 Mbps Download, 1 Mbps Upload and less than 100 ms Latency |
Notes:
Laptop or desktop?  Whichever you choose depends on your personal preference and work style, though laptops tend to offer more flexibility.
Note:  Chromebooks (Chrome OS) and iPads (iOS) do not meet the minimum requirements for coursework at SNHU. These offer limited functionality and do not work with some course technologies. They are not acceptable as the only device you use for coursework. While these devices are convenient and may be used for some course functions, they cannot be your primary device. SNHU does, however, have an affordable laptop option that it recommends: Dell Latitude 3301 with Windows 10.
Office 365 Pro Plus is available free of charge to all SNHU students and faculty. The Office suite will remain free while you are a student at SNHU. Upon graduation you may convert to a paid subscription if you wish. Terms subject to change at Microsoft's discretion. Review system requirements for Microsoft 365 plans for business, education and government.
Antivirus software: Check with your ISP as they may offer antivirus software free of charge to subscribers.
Tuition & Fees
As a private, nonprofit university, we're committed to making college more accessible by making it more affordable. That's why we offer some of the lowest online tuition rates in the nation.
We also offer financial aid packages to those who qualify, plus a 30% tuition discount for U.S. service members, both full and part time, and the spouses of those on active duty.
| Online Undergraduate Programs | Per Course | Per Credit Hour | Annual Cost for 30 credits |
| --- | --- | --- | --- |
| Degree/Certificates | $960 | $320 | $9,600 |
| Degree/Certificates (U.S. service members, both full and part time, and the spouses of those on active duty)* | $675 | $225 | $6,750 |
Tuition Rates are subject to change and are reviewed annually. *Note: students receiving this rate are not eligible for additional discounts.
Additional Costs No Application Fee, $150 Graduation Fee, Course Materials ($ varies by course)
Frequently Asked Questions
What is a public administration degree?
At SNHU, a public administration degree is a type of online business degree that combines tools and theories from diverse disciplines, including public policy, political science and organizational management. Public administration is similar to business administration, except that its goal is working for the public good instead of the good of a specific business or organization.
Your public administration courses will cover public policy analysis and management, legislative relations, budgeting, fiscal management, politics and more. Through these courses, you can explore the relationship between government and business, learn important data analysis skills and gain a better understanding of how public policy impacts daily life.
You'll also explore the shifting needs of communities in your area and around the country, and prepare to apply your learning to this evolving field.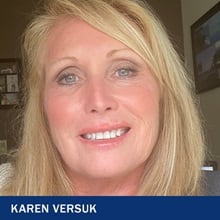 Public administration is a concentration of the business administration bachelor's degree program. With a public administration degree concentration, you'll start with a strong foundation of general education and core business courses. These courses explore topics including finance, accounting, business law, marketing, human relations and operations management.
"Public administration is a dynamic discipline, and touches everyone in the world," said Karen Versuk, an SNHU adjunct professor. "Change is a constant for public administration, (but) service and working for the common good are the other two constants."
How long does it take to get a bachelor's degree in public administration?
A bachelor's in public administration is typically a four-year program. But the actual length of your education depends on your past educational experience and the time you have to dedicate to your coursework.
At SNHU, online courses are available 24/7 so you can fit learning into your schedule, even if you're working full time or balancing family obligations. With six 8-week undergraduate terms each year at SNHU, you can also work on your degree year round. The flexibility of earning a public administration degree online means it is easier to take a full load of courses and move through your degree faster.
For students like Michael Ramella '20, the benefits of time and flexibility were the biggest reasons to apply.
"What originally attracted me to SNHU was two-fold," he said. "First, I was in the process of working on my degree in a typical brick and mortar fashion and their undergraduate programs weren't geared toward adult learners. The schedule just wasn't going to work. Second, the time to degree completion at SNHU was much quicker than the traditional school."
If you have past college experience, you may also be able to transfer up to 90 credits to a bachelor's program – saving you time and money. With 120 total credits required for a bachelor's program, that means you could already be up to 3/4 of the way to earning your degree.
Should I get a degree in public administration?
It depends on your career goals. If you're passionate about implementing change for the public good and want to help build strong communities at the local, state or national level, a public administration degree could be right for you.
Public administrators help manage government services, lead the economic development of a community and guide public health, urban planning and other community initiatives. As the needs of communities evolve and become more diverse, jobs for public administrators continue to be in high demand.
According to the U.S. Bureau of Labor Statistics (BLS), jobs for administrative services managers, for example, are projected to grow 9% through 2030. Social and community services manager jobs are projected to grow 15% and medical and health services managers jobs are projected to grow 32% in the same time period.2
Beyond a promising job outlook, a public administration degree from SNHU can help you grow in a number of ways.
"What I have found [at SNHU] is an educational program that challenged me, helped me grow and gave me the ability to obtain knowledge in areas directly relatable to my everyday work," said Michael Ramella '20.
Even better, you'll be able to do it without sacrificing the things that matter.
"SNHU's programs are family, career and lifestyle friendly," Ramella said. "I could complete my degree on my schedule and not have to sacrifice any of the above to do it."
Is a public administration degree worth it?
"Hands down, 100%," said Michael Ramella '20, a graduate of the public administration program at SNHU. "10 years ago I had an associate degree that I believed was the only education I ever needed or wanted. In 3 weeks, I'll be holding onto a master's degree. I never envisioned this path for myself or the pride that would come with it."
According to Ramella, a public administration degree not only proved his worth to employers and colleagues – but also to himself.
"My SNHU degree has advanced my career and my self-image," he said. "I no longer shy away from conversations about education, I lean into them. What originally started as an investment into my career quickly and fortuitously became a long term investment in myself. It sounds corny, but I am the person I am today largely in part due to my SNHU education and degrees."
Today, Ramella advocates for the power a degree can have on others' lives – no matter where they are in their career.
"I will forever be a champion of SNHU and the educational opportunities it provides," he said. "Too many people consider age as a determinant for whether or not they should pursue a degree. Entering a classroom 20 years older than everyone else in the room is scary! I know, I did it! But SNHU provides a platform where you can learn at your own pace, on your own time, in the classroom of your choice."
What can I become if I study public administration?
With a public administration degree online, you can find a wide variety of jobs working for the public good. Whether you dream of a career fighting the opioid epidemic as part of a public health department or want to help bring more economic development to your local community, a public administration degree can help you get there.
"There's something for everyone in this field," says SNHU adjunct professor Karen Versuk, "It requires one to learn so much in so many areas and you can know that you're making a difference in your community."
Jobs for public administration degree holders include:2
Administrative services manager: Plan, coordinate, and direct a broad range of activities that allow community organizations and government agencies to run smoothly, including record-keeping, security, building maintenance, and supply management.
Social and community services manager: Coordinate and supervise social service programs and community organizations and manage the workers who provide key social services to the public.
Urban or regional planner: Identify community needs and develop short- and long-term solutions to improve and revitalize communities and areas, such as planning new parks, sheltering the homeless and focusing on economic development.
Budget analyst: Advise governments, businesses and organizations on how to organize their finances, analyze data to determine the costs and benefits of various programs and recommend funding levels based on the data.
Health services manager: Plan, direct, and coordinate medical and health services, monitoring and adapting to changes in healthcare laws, regulations and technology.
Emergency management director: Prepare plans and procedures for responding to natural disasters and other emergencies, and lead emergency response in coordination with public safety officials, elected officials, nonprofit organizations, and government agencies.
"I see our field growing exponentially in the coming years as people become more and more educated in the importance of civic involvement," Versuk said. "That means many more jobs on the horizon... I see the sky as the limit for the future of this discipline," she says.
According to Chris Insco '21, a public administration degree set him apart in a new job market.
"Since starting my degree program my wife and I have relocated to a metropolitan area from a very rural area," he said. "Since graduating and receiving my degree I did get many more job offers and I was able to make many eligibility lists for government positions. Having my degree got me noticed much more in the larger job market."
Additionally, if you're looking to put your degree to good use, volunteering with local nonprofits and community organizations or running for public office in your town or county is a great way to enhance your resume, practice key soft skills and start working toward the common good right away.
What is the salary for public administration?
It depends. Jobs for public administration degree holders vary widely, and salary is dependent on your specific job description, professional experience and education.
Administrative services managers, for example, earned a median salary of $98,890 in 2020, according to BLS.2 Social and community services managers earned a median salary of $69,600 and health services managers earned a median salary of $104,280 in the same time period.2

While many public administration jobs require a bachelor's degree, a master's degree may be required for some leadership positions. Earning an online MBA with a focus in public administration can boost your long term career and earning potential. In 2019, median weekly earnings for master's degree holders were 20% higher than earnings for bachelor's degree holders, and 69% more than earnings for associate degree holders.2
References
Sources & Citations (1, 2)
1 The Princeton Review, Public Administration Overview, on the internet at: https://www.princetonreview.com/college-majors/235/public-administration (viewed Dec. 2, 2021)
2 Bureau of Labor Statistics, U.S. Department of Labor, Occupational Outlook Handbook, on the internet, at:
https://www.bls.gov/ooh/life-physical-and-social-science/urban-and-regional-planners.htm (viewed Dec. 2, 2021)
https://www.bls.gov/ooh/management/social-and-community-service-managers.htm (viewed Dec. 2, 2021)
https://www.bls.gov/OOH/management/administrative-services-managers.htm (viewed Dec. 2, 2021)
https://www.bls.gov/OOH/management/medical-and-health-services-managers.htm (viewed Dec. 2, 2021)
https://www.bls.gov/OOH/business-and-financial/budget-analysts.htm (viewed Dec. 2, 2021)
https://www.bls.gov/ooh/management/emergency-management-directors.htm (viewed Dec. 2, 2021)
https://www.bls.gov/emp/chart-unemployment-earnings-education.htm (viewed Dec. 2, 2021)