Set a Foundation with an HR Certificate
$330 per credit (12 credits) for undergraduate
$637 per credit (12 credits) for graduate
7% projected job growth for human resource managers through 20311
Learn from expert faculty who work in the field
SHRM-aligned coursework, HRCI partner
Start your path toward a career in HR
About the Undergraduate HR Management Certificate
The courses in the undergraduate human resource management certificate are an excellent first step for learning or gaining new skills in the industry. Brand new for 2022, SNHU's undergraduate certificate in HR was updated to reflect the most up-to-date business practices of the modern HR professional.
While earning this certificate, you'll also have the opportunity to take and earn additional certificates to add to your portfolio upon completion.
The 12-credit undergraduate certificate is right for you if:
You want to develop foundational knowledge of HR for entry-level positions
You want an education in HR but you're unsure if you're prepared for a full degree, like SNHU's brand new online human resource management degree
You have an associate, bachelor's or college credit in another field and you're looking to move into HR
Your current career would benefit from upskilling in foundational HR
You "fell into" an HR-related job and are seeking some formal education
Courses you'll take may include:
Human Resource Functions
Proactive Human Resource Strategies
Creating the Employee Experience
Employee and Labor Relations
Learn more about the courses in the Courses & Curriculum section.
About the Graduate HR Management Certificate
A graduate human resource management certificate is ideal if you would like to move into HR or gain HR skills for your current role.
The 12-credit graduate certificate is right for you if:
You have a bachelor's degree in another field
You earned an HR or business degree and you want an advanced credential
You want to earn it on the way toward your MS in HR Management
Courses you'll take may include:
Strategic Human Resource Management
Leading Change
Employee and Labor Relations
Total Rewards
Leading/Managing Not-for-Profit Orgs
Leadership and Ethics
Note: Our HR certificate programs are also aligned to the Society for Human Resource Management's Body of Applied Skills & Knowledge™ (SHRM BASK™), formerly the SHRM Body of Competency and Knowledge®(SHRM BoCK®). Developed through a series of large-scale research studies, the SHRM BASK incorporates global HR viewpoints to collectively establish a grouping of critical HR competencies and content areas.
The SHRM BASK is also used to define the content areas for SHRM's two main certification exams, the SHRM Certified Professional (SHRM-CP®) and the SHRM Senior Certified Professional (SHRM-SCP®). Alignment within SNHU's program supports content preparedness for eligible individuals seeking either credential.
Licensure and Certification Disclosures
SNHU has provided additional information for programs that educationally prepare students for professional licensure or certification. Learn more about what that means for your program on our licensure and certification disclosure page.
Two HR Certificate Programs to Choose From
Study HR in a certificate program – offered at both the undergraduate and graduate level – that can give you the skills to help you advance your career.
Undergraduate Certificate in Human Resource Management
Graduate Certificate in Human Resource Management
Career Outlook with an Undergraduate HR Management Certificate
In today's fluid workforce environment, the future of HR is strategic partnership. Whatever the trends – automation, diversity, financial literacy, telecommuting – HR will continue to manage the workforce needs of organizations in nearly every job sector.
The courses of the undergraduate HR management certificate can easily stack to our full bachelor's-level program, helping you save time and get credentialed as you continue your education. In addition, embedded HRCI certificates in the courses will help promote your specialized skills to employers.
As a program aligned with SHRM competencies, the undergraduate HR management certificate can also help differentiate you from other graduates in your field.
By complementing an online business degree, online operations management degree or similar undergraduate major with an HR certificate, you'll gain a solid grounding in human resource principles and practices. You'll also be ready for a variety of entry-level positions, including:
Human resources specialist.

Help recruit, screen and interview job candidates. Once a candidate is hired, you may handle employee relations, compensation and benefits, and training.

Human resources assistant/coordinator. Responsible for maintaining personnel records, you might prepare reports, file employment records or maintain classified employee information.
Labor relations specialist. Help resolve disputes between workers and managers, negotiating collective bargaining agreements and coordinating employee grievance procedures.
Employment specialist. Recruit people with the right skill sets for roles at organizations that need the talent.
Client services representative. Take care of clients' questions and concerns.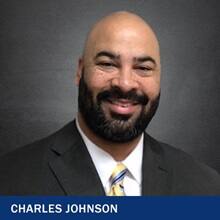 Charles Johnson '18 earned both his bachelor's in general studies and HR certificate at SNHU. "As a result, I was offered my first HR job as a human resources specialist within the Department of the Air Force, focusing on employee benefits and entitlements," Johnson said. "After being hired, I was told that one of the reasons I was hired was because of the HR education highlighted by my certificate and my knowledge of HR topics."
Career Outlook with a Graduate HR Management Certificate
"HR professionals are partners with the business," said Deborah Gogliettino, SNHU's associate dean for human resources. "That has tremendous value for the organization and for the person doing the job."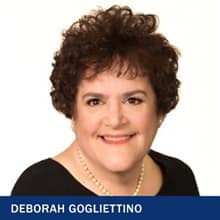 With your human resources certificate in hand and some experience under your belt, your job options could expand to include:
Human resources manager.

Oversee an organization's administrative functions, including recruiting, interviewing and hiring of new staff. You'll also work with executives on strategic planning.

Compensation and benefits manager. Compensation managers oversee an organization's pay structure. Benefits managers run employee benefits programs. In both roles, you'll work directly with senior staff and financial officers.
The BLS projects 7% growth in employment of HR managers and 4% growth for compensation and benefits managers through 2031.1 As of 2021, HR managers earned median annual wages of $126,230.1 Compensation and benefits managers commanded median annual wages of $127,530.1
As an enhancement to an undergraduate degree in business – or even HR specifically – a graduate HR certificate can also benefit those with degrees in different fields and disciplines, including liberal arts, social science and even STEM. HR-related skill sets are beneficial to every field, as every field needs HR professionals.
And with SHRM competency alignment, graduates can be assured that the HR skills they're learning are the most relevant to the field today. SHRM's Competency Development Plan outlines an HR skill set that includes:
Ethics
Leadership and business acumen
Critical thinking and communication
Global and cultural effectiveness
Relationship management
Since HR is a broad field, it offers ample opportunity to focus your career interests with your HR certificate. You might consider going into recruiting, workforce development training or compensation and benefits. Or you might try your hand at consulting and provide specialized expertise to clients in a variety of industries.
"The human resources management focus has greatly benefited my role as a leader," said Chase Thomas '21. "Also, one of my goals long term is to have my own business, so this program has helped me with that."
Keep in mind that your job responsibilities will vary depending on the size of the organization you work for. At a small or midsize firm, you might need to wear more hats. In a large firm, you may find a niche in employee health insurance or long-term career development.
While the field itself may be changing, Gogliettino said the basic job description of an HR professional is not. Today, as always, human resources is about supporting an organization's employees to boost engagement, productivity and retention.
As you'll learn in the HR certificate program, HR departments can make a powerful impact on company culture and strategy. By serving as a bridge between employees and management, they're often crucial to a company's success.
Start Your Journey Toward an Online HR Certification
Why SNHU for your Human Resources Management Certificate
Flexible
With no set class meeting times, you can learn on your schedule and access online course materials 24/7. You can also craft your educational pathway to fit your life and career. Some of our certificate programs, for example, can stack into an associate, bachelor's or master's program — helping you build the skills and credentials you need to succeed.
Affordable
As part of our mission to make higher education more accessible, we're committed to keeping our tuition rates low. In fact, we offer some of the lowest online tuition rates in the nation.
You could also earn college credit for previous work experience or professional credentials — saving you time and money.
Respected
Founded in 1932, Southern New Hampshire University is a private, nonprofit institution with over 160,000 graduates across the country. SNHU is accredited by the New England Commission of Higher Education (NECHE), a regional accreditor, which advocates for institutional improvement and public assurance of quality.
Recently, SNHU has been nationally recognized for leading the way toward more innovative, affordable and achievable education:
U.S. News & World Report named SNHU the 2021 Most Innovative University in the North and one of the nation's "Best Regional Universities"
Awarded the 21st Century Distance Learning Award for Excellence in Online Technology by The United States Distance Learning Association (USDLA)
A $1 million grant from Google.org to explore soft skills assessments for high-need youth
Network
At Southern New Hampshire University, you'll have access to a powerful network of more than 300,000 students, alumni and staff that can help support you long after graduation. Our instructors offer relevant, real-world expertise to help you understand and navigate the field. Plus, with our growing, nationwide alumni network, you'll have the potential to tap into a number of internship and career opportunities.
93.6% of online students would recommend SNHU (according to a 2022 survey with 17,000+ respondents). Discover why SNHU may be right for you.
Undergraduate HR Certificate Courses & Curriculum
If you're eager to get into the human resources field, an HR certificate offers the quick, hyper-focused point of entry you're looking for. If you simply want a flavor of the HR experience or a supplement to a bachelor's degree from another field, it's tailor-made to fit your needs.
With just 4 courses, SNHU's program is shorter and faster than a full degree. And because it's online, you can do coursework at your own pace as you learn from instructors with professional HR management experience.
SNHU's human resources certificate online may feature courses like:
Human Resource Functions. Explore the various functions of an HR role, including sourcing and managing talent, promoting organizational cultures and analyzing how human resources impacts important organizational decisions.
Proactive Human Resource Strategies. Investigate laws, rules and regulations related to employment. Coursework contains 2 embedded HRCI certificates, included in the HR Ethics Series: Common Ethical Challenges and Issues in the Workplace.
Creating the Employee Experience. Identify how to effectively utilize employee engagement and needs assessment data to determine appropriate techniques and practices for recruitment and motivation.
Employee and Labor Relations. Examine employee-management relationships from both a union and non-union perspective. Learn best practices in employee and labor relations. Coursework contains an embedded HRCI certificates called Negotiations: Resolving Disputes.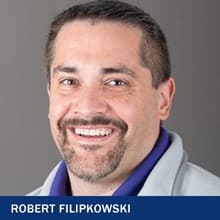 Robert Filipkowski '18 had already earned his associate and bachelor's degrees at SNHU when he went for the HR certificate. He specifically remembers how some of his courses play into his professional role today.
"I have worked on several programs at my current job that allowed me to use my knowledge gained from the certificate," he said. "I used knowledge gained in the Total Rewards class when developing offers to hire candidates, as well as recognize them while they are employed in our organization. The certificate truly helped me have a strong foundational knowledge to address these real-life situations."
Deborah Gogliettino, SNHU's associate dean for human resources, points out that the human resources certificate also supports the pursuit of credentials from industry organizations such as Human Resource Certification Institute (HRCI) and the Society for Human Resource Management (SHRM).
For one SNHU graduate, complementing his bachelor's in general studies with an HR certificate was just the right move.
"What I learned in the classes allowed me to speak on HR matters with intelligence and confidence in interviews, knowing that the topics and information provided in the class were current and relevant," said Charles Johnson '18. "I can honestly say that Southern New Hampshire University's human resources certificate program helped me get into the HR field."
SNHU often partners with employers to give students practical experience solving HR challenges. Through a partnership with Amica Mutual Insurance Co., students got to address an actual recruitment and retention challenge. The class split into three groups, and at the end of the term, each team presented their recommendations to Amica executives.
Graduate HR Certificate Courses & Curriculum
From compensation and benefits to long-term strategic planning, human resources has so many interesting facets. SNHU's HR graduate certificate can introduce you to them and give you a valuable credential to succeed in this ever-evolving and rewarding field.
The certificate's required courses may include:
Strategic Human Resource Management.

Learn the functions of recruitment, hiring, training, career development and other processes within the organizational setting.

Leading Change. Dive into Kotter's eight processes by which leaders effect change.
You then can choose 2 of the 4 electives offered to round out your program:
Employee and Labor Relations.

Examine the history of union-management relations, bargaining and negotiation strategies.

Total Rewards. Study compensation and benefits functions and ways they impact the management function.
Leading/Managing Not-for-Profit Organizations. Learn planning, budgeting, control and other management activities in the context of the not-for-profit institution.
Leadership and Ethics. Focus on the tradition of great thinkers and literature to examine the critical role ethics plays in leadership.
Don't have a bachelor's in business? You may be required to take a foundation course, Human Behavior in Organizations, before beginning the program. Speak with an admission counselor to determine if this class will be necessary.
View Full Curriculum in the Catalog
Frequently Asked Questions
How do I get my HR certificate online?
An online HR certificate is a great way to get your foot in the door – or advance your career in HR.
The best place to start is by finding an HR certificate program that matches your career aspirations. Ask yourself: what do I hope to learn through this program? How does it support my goals? If you plan to earn a bachelor's degree, ask if a certificate would position you to seamlessly transfer credits and continue your education.
SNHU's undergraduate certificate in HR will give you course credits that can easily be applied to a bachelor's in human resources. This means, if you choose to earn an undergraduate degree, you'll save time on the way. And even if you don't, you'll still have a credential that can help you stand out to employers.
Once enrolled in an undergraduate certificate program, you'll progress through a series of online learning modules with faculty support to guide you through projects, papers, discussion boards, video communications and more.
An undergraduate certificate in HR from SNHU is just 4 courses. And since being a full-time student here means 2 classes per term, you could finish in just three 8-week terms – about half a year.
Even if you work toward your certificate part time (1 course per term), you could finish it in a year. It depends on you and how you could be most successful in your program.
A graduate HR certificate at SNHU is only 4 courses, which could mean two (full time) or four (part time) 10-week terms. Again, your timeline is completely up to you and the good news is that no matter what pace works best for you, your tuition won't change.
Both levels of the certificate are available online at SNHU. The best part: You won't need to be in front of your computer at a set time. You'll still participate – only instead of in-person lectures, you'll attend class through weekly online assignments and discussion boards. You can do your assignments when it works for you, turning them in at specified deadlines throughout the week – typically Thursday and Sunday nights.
SNHU's admission process is as simple and straightforward as it gets – just complete our quick online application to get started. No SAT or GMAT scores required, no application fee and you can apply at any time and get a decision within days. Questions? Your admission counselor will guide you through the entire process.
What is an HR certificate?
Certificates in HR differ from degree programs in one basic way: They're fast, immersive and efficient by design. That way, you can delve into the most relevant topics in the field, acquiring the skills and knowledge you need quickly and affordably.
Succeeding in HR starts with the fundamentals of HR. SNHU's HR certificate online will build that foundation. Your courses will cover everything from staffing and talent development to compensation and benefits, labor relations, organizational behavior, HR strategy and more.
You'll come away prepared to seek an HR position, with fresh skills and knowledge you can apply right away.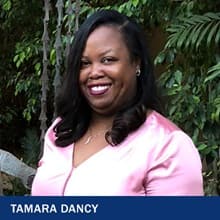 "I hope to achieve more cultural unity within organizations by using the skills that I have gained with the certificate," said Tamara Dancy '20. "I foresee myself being a visionary for any organization that I partner with and help trail blaze the conversations around diversity and inclusion, while maintaining respect for government regulations and the workers' and organization's needs."
Which certificate is best for HR?
That's up to you to decide. At the end of the day, the HR certificate you choose should align with your goals and desired career path.
An undergraduate certificate in HR could be right for you if:
You're not ready to commit to a bachelor's degree in human resources
You entered an HR job without any previous formal education
You're seeking to try your hand at an entry-level HR position
You're currently employed in another field and looking pivot into human resources
A graduate certificate in HR could be right for you if:
You're hoping to increase your HR skillset in an effort to advance your career
You have a bachelor's degree in a different field and are looking to boost your HR knowledge and/or credentials
You already have a bachelor's degree in human resources or HR management and would like to add an additional credential to your resume
You're on the fence about getting a master's degree but want to take steps forward in your career. HR certificate credits can be used toward a master's degree in HR management, should you decide to continue your education.
How can I improve my career in HR?
If you're already in the HR field, a human resources certificate can give you the academic credibility you may need to advance. You'll have the opportunity to specialize in areas that can increase your professional standing, such as compensation and benefits, labor relations or compliance.
"As HR has been a field I have worked with closely over my career, working in the field is a goal of mine," said Robert Filipkowski '18, who had previously earned his associate and bachelor's degrees at SNHU. "So having the additional certificate and knowledge I gained for the program is invaluable to my personal and professional pursuits. The SNHU program was the best because of previous experience, affordability, quality and flexibility in the learning experience, and the SNHU name."
Filipkowski hopes to continue his education at SNHU by earning a master's in HR so he can move into a full-time human resources job.
With greater depth of knowledge and a broader skill set, you'll make yourself more valuable. You may even find your job options expand to include roles like human resources manager and compensation and benefits manager.
The U.S. Bureau of Labor Statistics (BLS) projects 9% growth in employment of HR managers and 4% growth for compensation and benefits managers through 2030.1 As of 2020, HR managers earned median annual wages of $121,220 while compensation and benefits managers earned $125,130.1
Which areas of HR pay the most?
The Society for Human Resource Management (SHRM) provides one of the highest standards in HR certification: the SHRM Certified Professional (SHRM-CP™) and SHRM Senior Certified Professional (SHRM-SCP™).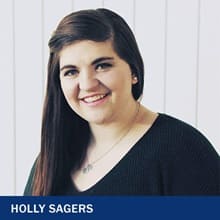 "A key attractor for me was that SNHU's curriculum is SHRM aligned, so that if I want to take the certification exam, I will be well prepared for it," said Holly Sagers '21, who earned her undergraduate certificate before moving on to her HR-focused bachelor's degree in business administration.
You'll need to meet specific educational and work experience criteria to sit for these exams. You qualify to take the SHRM-CP exam if you have an HR-related bachelor's degree and at least 1 year in an HR role. If you hold less than a bachelor's degree, you can still qualify to take the exam by meeting 2 requirements: you must have earned a certificate in an HR-related program and have at least 3 years of experience in an HR role.
HR-related bachelor's degrees include the BS in Business Administration with a concentration in Human Resource Management.
What jobs can I get with an HR certificate?
A human resources certificate provides a solid grounding in HR principles and practices.
With an undergraduate certificate in HR – and usually paired with a bachelor's degree – you'll be prepared for a variety of entry-level positions, including:
Human resources specialist
Human resources assistant/coordinator
Labor relations specialist
Employment specialist
Client services representative
Robert Filipkowski '18 earned his certificate to start expanding his career path, and he believes it's what opened the door to another opportunity: "Being part of the initial board that is creating the certification process for the National Association of Safety Professionals," he said.
With an online HR graduate certificate, you could position yourself for roles like:
human resources manager
compensation and benefits manager.
The U.S. Bureau of Labor Statistics projects 7% growth in employment of HR managers through 2031 – an addition of nearly 13,000 jobs to the industry.1
Is a certificate in human resources worth it?
There are many benefits to an HR certificate. You can use it to complement your bachelor's degree or human resources work experience. Or you can take advantage of the immersive training it provides to earn a quick credential so that you can enter the HR job market more quickly than if you pursued a full degree.
Holly Sagers '21 felt her certificate was "100%" worth it.
"I would do it again just to gain the knowledge and confidence that this program has given me," she said. "It will challenge you and help you better understand the inner workings of an HR department and how to become part of one."
Maybe you have significant work experience and feel like you can place out of general education and business core courses. In that case, a human resources certificate might be your most efficient option.
Certificates in HR also offer a great way to build on a bachelor's degree in business, project management or another related field. And should you plan to go for your bachelor's, master's or MBA in human resources, this program gets you one step closer.
"I love SNHU so much that I decided to continue on for my associate and bachelor's degrees," said Sagers, regarding using the credits toward other programs at the university.
This certificate is accredited by the Accreditation Council for Business Schools and Programs (ACBSP). Student achievement data can be found on College Navigator.
Related Articles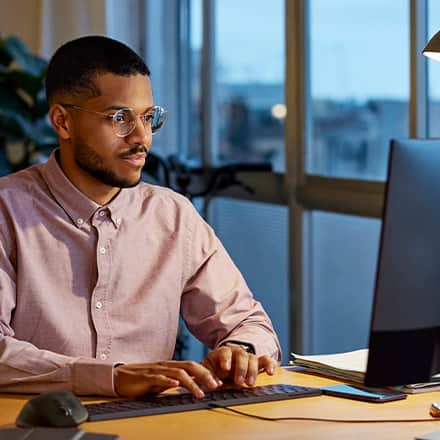 If you're hoping an MBA will help you advance your business career, you'll want to search for a program that combines theory and practical experience, offering you the business acumen and know-how needed to stand out among your colleagues and other job candidates.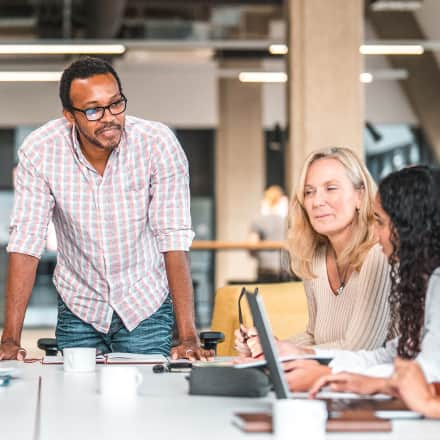 Whether building processes for multi-national businesses or identifying logistical hurdles to save costs, operations managers keep organizations running. If you're interested in driving efficiency at work, see if operations management is the right career path for you.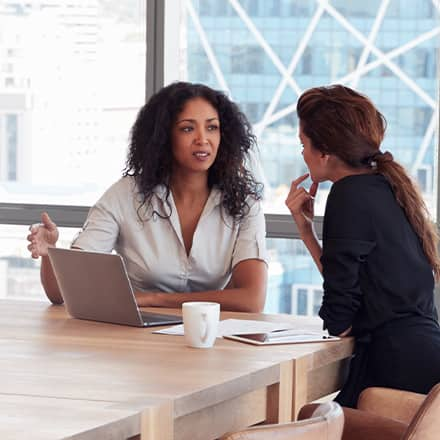 Human resources is an integral part of any organization, playing a key role in the strength and vitality of its workforce. While HR roles can vary, the overall goal of the field is the same: to support employee recruitment, retention, engagement and overall productivity.
References
1Bureau of Labor Statistics, U.S. Department of Labor, Occupational Outlook Handbook, on the internet at:
https://www.bls.gov/ooh/management/human-resources-managers.htm (viewed Nov. 8, 2022)
https://www.bls.gov/ooh/business-and-financial/human-resources-specialists.htm (viewed Nov. 8, 2022)
https://www.bls.gov/ooh/management/compensation-and-benefits-managers.htm (viewed Nov. 8, 2022)
https://www.bls.gov/ooh/business-and-financial/labor-relations-specialists.htm (viewed Nov. 8, 2022)
Cited projections may not reflect local and/or short-term economic or job conditions and do not guarantee actual job growth.