Earn Your Master's in Human Resources
$637/credit (36 credits total)
Transfer up to 12 graduate credits
24/7 access to online classroom
Built and aligned to SHRM standards
Prepare for the SHRM-CP or -SCP
$126,230 median pay for HR managers in 20211
Online Master's in Human Resources Program Overview
Changes in technology, the mobilization of a multigenerational workforce and a rapidly changing economic landscape are evolving the role that human resource professionals play.
Southern New Hampshire University's online Master of Science (MS) in Human Resource Management program is designed to equip human resource professionals to become strategic leaders in HR with the creative problem-solving skills, data-driven decision-making, strategic management skills, empathy and ethics they need to forge a path for themselves and the organizations they represent.
Nancy Glasheen, a student currently working towards her master's in human resource management, feels the program's teachings extend well beyond the classroom. "I feel it has helped a lot to gain perspective and confidence in my abilities as an HR Professional and a human being."
The master's in human resources program also aligns with the Society for Human Resource Management's (SHRM) guiding principle – that human resource professionals must be prepared to be a key part of the success of today's agile companies. This degree focuses on the critical competencies identified by SHRM, including employee and labor relations, legal and ethical issues, recruitment, technology and the changing workforce.
SNHU's MS in Human Resources degree also helps prepare students for additional credentials through industry standard professional organizations like SHRM and HRCI, which can give students a competitive advantage in today's job market.

What You'll Learn
Human resource solutions
Strategies to support organizational goals
Risk management and ethical practice
Appreciation for diversity of teams
Change management and collaboration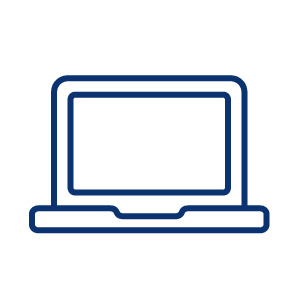 How You'll Learn
At SNHU, you'll get support from day 1 to graduation and beyond. And with no set class times, 24/7 access to the online classroom, and helpful learning resources along the way, you'll have everything you need to reach your goals.
Career Outlook
In today's HR roles, "we lead and design strategies [that] develop talent, respect diversity and equity and create personalized pathways for talent growth," said Deborah Gogliettino, SNHU's associate dean for human resources. "Organizational learning goes beyond one size fits all. Human resource leaders need to assess the individuals' alignment with organizational goals and provide opportunities to develop their own path forward."
The outlook looks good for those entering a career or advancing their role in HR upon earning an online master's in human resource management.
Job Growth and Salary

Job Growth
According to the U.S. Bureau of Labor Statistics, projected job growth through 2031 is 7% for human resources managers and training and development managers.1

Salary
The median annual salary in 2021 was $126,230 for human resources managers and $120,130 for training and development managers.1
Understanding the numbers
When reviewing job growth and salary information, it's important to remember that actual numbers can vary due to many different factors—like years of experience in the role, industry of employment, geographic location, worker skill and economic conditions. Cited projections do not guarantee actual salary or job growth.
Though those are popular roles in the workforce, the beauty of an HR degree is in its versatility. Not only can the skills you learn throughout the program – like communication, collaboration, problem solving and building relationships – apply to a wide variety of positions from managerial to executive, but they'll also be useful throughout your career, no matter where it takes you.
Job Settings
Common industries that employ HR and training and development staff, according to the BLS1, include:
Educational Services
Help train educators and administrators to make positive impact on education systems and services.
Employment Services
Help people discover their passions, find their careers or advance in their current careers.
Finance and Insurance
Promote team-building, collaboration, and better communication for teams large and small.
Government
Help strategize ways to help people work together more efficiently so they can better serve communities.
Healthcare and Social Assistance
Make an impact in communities and healthcare setting by helping to hire, manage and train staff.
Companies and Enterprises
Be "the people person" at large-scale and enterprise companies, overseeing hiring and training programs.
Expanding HR Expertise
The responsibilities of human resources in a company have certainly expanded – especially when it comes to organizational strategy.
"Emerging human resource leaders can expect to expand their HR expertise with experiential learning focused on strategic HR, technology, HR policy, labor relations and negotiations, talent acquisition and development strategies, ethical and legal problem solving, workforce planning and effective models of human resource service delivery," Gogliettino said.
This includes:
Compliance and legal: Understand the legalities of contracts to ensure decisions are being made with your organization's best interests in mind.
Data: Take a role in understanding overall business performance so you can help improve success metrics, such as sales, revenue and employee satisfaction.
Hiring: Build a strategic team by understanding the scope of the role focused on.
Managing overall staff for efficiencies: Operationalize systems and tools to help employees do their jobs better.
Operations: Create and establish effective business flow by helping to put the right people and processes into place.
Strategic vision and goals for the organization: Work with leaders to determine how to achieve short- and long-term goals.
Overall, "your job is to build the workforce," Gogliettino said. "And in order to understand how to build it, you have to understand the organization."
Looking for an MBA in Human Resources instead? If HR leadership is in your future, you may also want to consider an online MBA in Human Resources.
Start Your Journey Toward an Online Human Resources Management Degree
Why SNHU for Your Master's in Human Resource Management
Flexible
With no set class meeting times, you can learn on your schedule and access online course materials 24/7.
Affordable
As part of our mission to make higher education more accessible, we're committed to keeping our tuition rates low. In fact, we offer some of the lowest online tuition rates in the nation.
Prior coursework and work experience could also help you save time and money. SNHU's transfer policy allows you to transfer up to 12 credits from your previous institution. You could also earn college credit for previous work experience.
Respected
Founded in 1932, Southern New Hampshire University is a private, nonprofit institution with over 160,000 graduates across the country. SNHU is accredited by the New England Commission of Higher Education (NECHE), a regional accreditor, which advocates for institutional improvement and public assurance of quality.
Recently, SNHU has been nationally recognized for leading the way toward more innovative, affordable and achievable education:
"Most Innovative" regional university honors from U.S. News & World Report each year since 2015
A $1 million grant from Google.org to explore soft skills assessments for high-need youth
Recognition as a 2017 Digital Learning Innovator by the Online Learning Consortium
Network
At Southern New Hampshire University, you'll have access to a powerful network of more than 300,000 students, alumni and staff that can help support you long after graduation. Our instructors offer relevant, real-world expertise to help you understand and navigate the field. Plus, with our growing, nationwide alumni network, you'll have the potential to tap into a number of internship and career opportunities.
93.6% of online students would recommend SNHU (according to a 2022 survey with 17,000+ respondents). Discover why SNHU may be right for you.
Expanding access to quality higher education means removing the barriers that may stand between you and your degree. That's why you can apply at any time and get a decision within days of submitting all required materials:
Acceptance decisions are made on a rolling basis throughout the year for our 5 graduate terms.
If you're ready to apply, follow these simple steps to get the process going: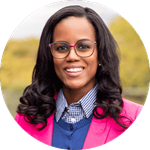 What SNHU Graduates are Saying
Kalisha Fitzpatrick '21
"Now that I have my degree, I advanced my career and was promoted to hospitality recruiter. I love every aspect of my new role!"
Courses & Curriculum
The master's in human resource management degree curriculum gives you the skills that can help you climb the corporate ladder – even if you have your eye on a position in the C-suite.
The coursework at SNHU emphasizes the importance of ethics, legal practice and a global outlook on human resources and talent development.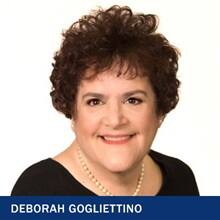 "We build programs now with the business acumen students need," said Deborah Gogliettino, SNHU's lead faculty for human resources. "If you're only going into HR because you like people, don't bother. You should like to solve problems, build competencies, build career paths."
You'll learn to approach HR initiatives from a strategic, data-driven, programmatic perspective and understand how HR impacts organizations systematically from instructors with real-world experience.
"The courses challenged me to be creative, especially having to work from home online. Each class was fun and engaging with great insight from teachers," said Nancy Glasheen, who is currently pursuing her MS in Human Resources Management. "The professors were all such advocates for my success in their respective classes."
SHRM Aligned Curriculum
The Society for Human Resource Management (SHRM) has acknowledged that SNHU's MS in Human Resources Management fully aligns with SHRM's HR Curriculum Guidebook and Templates.
Choose to go further and establish yourself as a globally recognized human resource expert by earning the new standard in HR certification:
SHRM Certified Professional (SHRM-CP™)
SHRM Senior Certified Professional (SHRM-SCP™)
These professional certifications can open doors for professional advancement, serve to harmonize standards with changing expectations and signal to employers advanced professional development.
And why would you want to earn SHRM certification? According to the organization, it's recognized across industries, and it's offered by the world's largest HR membership organization.2 With over 5,000 employers seeking SHRM credentials each month, you'll likely want to enroll in a HR program that can set you up for success with SHRM.
Plus, certifications can always set you apart from competition, especially in a tougher job market.
Beyond completing education requirements for certification, you'll also complete a capstone project, which provides employers with an example of the skills you've developed throughout your online master's in human resources program. The course is structured to support student success in fulfilling program requirements.
Don't have a business background? This HR program is built to support students with or without prior business experience and education. For students without business background, this program begins with a Business Foundations course designed to give you the necessary background to understand the language and topics that can set you up for success in the master's in human resources program.
List of Courses
Courses May Include
MS in Human Resource Management Online
MGT 550
Managing Through Communication
Learn how to manage people and organizations effectively using communication as a tool. Enhance skills and techniques in motivating, leading change, developing relationships and team building through effective communication of core visions, active listening and providing feedback. Develop strategic management and communication skills that positively affect stakeholder behavior. Gain comprehensive, hands-on-experience in constructing documents and presentations that inform, persuade and influence the intended audience to achieve strategic goals.
OL 600
Strategic Human Resource Management
Examine key regulatory procedures and human resource requirements as they relate to applications in organizations. Analyze the strategic role of the human resource manager in performing functions of recruitment, hiring, training, career development and other contemporary processes within the organizational setting. Study concepts aligned with the Society for Human Resource Management (SHRM) Body of Competency and Knowledge (BoCK).
OL 620
Total Rewards
This course examines the compensation and benefits functions within the organizational structure and ways they impact the management function. Topics include job analysis, surveys, wage scales, incentives, benefits, HRIS systems and pay delivery administration. Students design a compensation and benefits program as a course outcome.
OL 645
Law, Ethics, and Politics in HR
This course contends with the question, "Is legal compliance synonymous with ethical behavior in HR?" The interrelationship of legal governance, ethical practice, and political influence in human relations management are a central focus of the course. Students will develop relevant expertise in employment law and HR ethics by actively applying their knowledge to vexing issues facing HR professionals today. Topics related to employment law, workplace health, safety, and security, corporate social responsibility, and ethical guidelines and conduct for HR professionals will be addressed in the course.
OL 655
Talent Development and Workforce Planning
Organizations are engaged in continual and dynamic changes in today's business environment, increasing the demand for human resource professionals to leverage strategies to recruit, train, develop, and support a diverse workforce. This course integrates advanced talent management and development skills with strategic workforce planning, asking students to analyze gaps in employee competencies, plan strategic talent development strategies, and forecast workforce needs. Issues such as employee engagement, creating an employment brand, supporting talent through career development, and creating effective succession plans will be emphasized.
OL 663
Leading Change
This course focuses on transforming organizations by introducing Kotter's eight processes by which leaders effect change. Because organizations, leaders, and employees differ, various techniques and strategies are examined. The course integrates Kotter's processes for leading change, organizational development and transformation theory and practice, and analysis of an organization which has effected systematic change. The use of work teams as a key change factor will have special emphasis.
OL 667
Human Resource Information Systems
Information systems and data management are essential components of an effective human resource management plan. This course introduces students to the process for researching information systems technology, conducting needs assessments of the organization, selecting an appropriate HR information system (HRIS), and integrating the system effectively. Additionally, a large focus of the course is on the analysis, use, and protection of data in an HRIS. The goal of this course is to provide the necessary skills for students to effectively research, integrate, and leverage various HR information systems for a variety of purposes in and beyond the course.
OL 668
Human Resources in Global Contexts
Organizations increasingly rely on an international workforce and global markets to succeed. As the workforce has become increasingly diverse, cultural competence is a necessary component of any HR strategy. This course situates strategic human resource management in the global stage, focusing on a wide range of issues related to global markets, global security, managing an international workforce, effective cross-cultural management and communication, and diversity in the workplace. The emphasis is placed on how businesses can become more competitive by leveraging an effective HR plan for diversity and international business.
OL 751
Human Resource Management Capstone
This capstone course is the culminating experience for the M.S. in Human Resource Management program. The aim of the capstone is to assess students' ability to synthesize and integrate the knowledge and skills they have developed throughout their coursework, rather than introducing new concepts. This course is structured to support student success in fulfilling program requirements.
QSO 500
Business Research
This course presents an overview of the various primary and secondary research methodologies used in the business world and the application of statistical techniques to those strategies. The focus of this course is the design and execution of a practical, primary research. It is recommended that this course be one of the first three taken in degree programs in which it is required.
WCM 510
Negotiation/Advocacy in the Workplace
This course introduces the processes and practice of negotiating and advocating effectively in settings where continuation and strengthening of the relationship matter. Course content will include the uses, strengths, and weaknesses of distributive and integrative bargaining; the sources and uses of power in negotiation; and gender and cultural influences on negotiation style and practice.
WCM 620
Managing Difficult Conversations at Work
The art and practice of dialogue building is the act of engaging conflict effectively and transforming difficult conversations into better decisions, healthier work relationships, and stronger organizations. This course examines approaches for de-escalating conflict conversations, choosing if and when to intervene, tapping the creative potential in conflict, and creating workplace environments that foster constructive conflict engagement.
Total Credits: 36
Minimum Hardware Requirements
| Component Type | PC (Windows OS) | Apple (Mac OS) |
| --- | --- | --- |
| Operating System | Currently supported operating system from Microsoft. | Currently supported operating system from Apple. |
| Memory (RAM) | 8GB or higher | 8GB or higher |
| Hard Drive | 100GB or higher | 100GB or higher |
| Antivirus Software | Required for campus students. Strongly recommended for online students. | Required for campus students. Strongly recommended for online students. |
| SNHU Purchase Programs | | |
| Internet/ Bandwidth | 5 Mbps Download, 1 Mbps Upload and less than 100 ms Latency | 5 Mbps Download, 1 Mbps Upload and less than 100 ms Latency |
Notes:
Laptop or desktop?  Whichever you choose depends on your personal preference and work style, though laptops tend to offer more flexibility.
Note:  Chromebooks (Chrome OS) and iPads (iOS) do not meet the minimum requirements for coursework at SNHU. These offer limited functionality and do not work with some course technologies. They are not acceptable as the only device you use for coursework. While these devices are convenient and may be used for some course functions, they cannot be your primary device. SNHU does, however, have an affordable laptop option that it recommends: Dell Latitude 3301 with Windows 10.
Office 365 Pro Plus is available free of charge to all SNHU students and faculty. The Office suite will remain free while you are a student at SNHU. Upon graduation you may convert to a paid subscription if you wish. Terms subject to change at Microsoft's discretion. Review system requirements for Microsoft 365 plans for business, education and government.
Antivirus software: Check with your ISP as they may offer antivirus software free of charge to subscribers.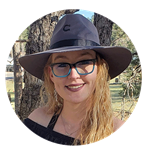 Learn from Experienced Faculty
Vanessa R. Harvey '21
"All the professors seemed to be deeply involved in what they were teaching: They knew what they were teaching, they liked what they were teaching, and they were involved in the field in some way."

Tuition & Fees
Tuition rates for SNHU's online degree programs are among the lowest in the nation. We offer a 25% tuition discount for U.S. service members, both full and part time, and the spouses of those on active duty.
Online Graduate Programs
Per Course
Per Credit Hour
Annual Cost for 15 credits
Degree/Certificates
$1,911
$637
$9,555
Degree/Certificates
(U.S. service members, both full and part time, and the spouses of those on active duty)*
$1,410
$470
$7,050
Tuition rates are subject to change and are reviewed annually.
*Note: students receiving this rate are not eligible for additional discounts.
Additional Costs:
Course Materials ($ varies by course). Foundational courses may be required based on your undergraduate course history, which may result in additional cost.
Frequently Asked Questions
Is a master's degree in human resources worth it?
If you have a passion for helping lead an organization in the right direction, then yes.
With a master's in human resource management, you'll learn to approach HR initiatives from a strategic and data-driven perspective and understand how HR impacts organizations on every level.
Many human resources jobs require at least a bachelor's degree in human resources or related field, with leadership positions more often requiring a master's degree. Earning a master's in human resources online can help you stand out when applying for new roles or promotions.
According to the U.S. Bureau of Labor Statistics (BLS), jobs for human resources managers are projected to grow 7% by 2031, as new companies form and existing organizations work to adhere to changing and complex employment laws and regulations.1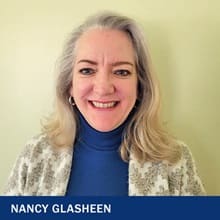 The benefits of earning your master's in human resource management go beyond your career. For Nancy Glasheen, a current student pursuing her MS in Human Resources Management, this degree has opened doors within the SNHU community. "The open doors for me included allowing for a bigger identity footprint with other students, the SNHU Alumni community, and exposure to the National Society for Leadership and Success."
How much can you make with a master's in human resources?
In 2021, the median annual wage for human resources managers was $126,230, with the highest paid human resource leaders earning as much as $208,000 annually, according to data from the BLS.1
In addition to HR manager roles, you can also be well compensated as a training and development manager. The BLS shows annual median wages at $120,130, with the top 10% earning more than $207,420.1
Salaries for human resources jobs can vary based on the industry or organization you're working in, but earning a master's degree can help boost your salary potential overall.
In 2021, master's degree holders' median weekly earnings were 18% higher than bachelor's degree holders and 63% higher than associate degree holders, according to BLS.1
Is HR a good career path?
While human resources was once considered a mostly administrative role with a focus on payroll and benefits, HR professionals today are more often recognized as strategic partners and valued members of company leadership.
Changes in technology, a multigenerational workforce and a rapidly changing economic landscape have all contributed to the evolving role of human resources professionals.
In addition to overseeing the HR department and serving as a key connection between employees and upper management, today's human resources managers often have many other roles. These roles include managing compensation and benefits, overseeing talent development and training programs, and guiding overall employee wellness and support.
Plus, with an HR degree, you have the potential to go anywhere you want to go. That includes:
Educational services – state, local and private
Employment services
Finance and insurance
Government
Healthcare and social assistance
Management of companies and enterprises
Manufacturing
Professional, scientific and technical services
Human resources leaders are also key to an organization's ability to recruit and retain key personnel who contribute to moving the organization forward in today's evolving workforce.
"HR professionals are partners with the business," said Deborah Gogliettino, SNHU's lead faculty for human resources. "That has tremendous value for the organization and for the person doing the job."
What can I do with a master's in human resources?
Human resources professionals are needed across nearly every industry and organization. Job opportunities for HR workers are available in large corporations, small businesses, nonprofits and government agencies at the federal, state and local level.
Some human resources jobs1 you may explore include:
Director of human resources: Plan, direct and coordinate the human resources functions of an organization, including recruitment, hiring and on-boarding of new employees. Consult with top executives on strategic planning and lead a team of human resources professionals.
Management consultant: Propose ways to improve an organization's efficiency, including how to make organizations more profitable and how to improve an organization's recruitment and talent development efforts to boost employee retention and reduce costs.
Compensation and benefits consultant: Lead an organization's pay and benefits structure, choose and manage outside benefits partners and ensure that pay and benefits plans comply with federal and state regulations.
Risk manager: Work to limit or offset an organization's chance of financial loss or legal challenges by creating and enforcing policies that reduce the risk of financial abuse, discriminatory practices, occupational health and safety violations, and employee misconduct.
Recruiter: Find, screen and interview applicants for job openings in an organization, and work with potential employees throughout the hiring and on-boarding process.
Operational researcher: Help organizations identify and solve problems and make better, data-driven decisions in areas such as business, logistics, healthcare and other fields.
What is the SHRM certification?
The Society for Human Resource Management (SHRM) offers two professional certifications for human resources leaders: the SHRM - Certified Professional (SHRM-CP) and SHRM - Senior Certified Professional (SHRM-SCP).
According to the SHRM, both certifications directly link to on-the-job scenarios faced by HR professionals.2 Earning a certification indicates a high level of industry knowledge and skills and demonstrates that you can apply this knowledge on the job. SHRM certified human resources professionals are considered experts in the HR field and are highly sought after by employers.
Eligibility for both the SHRM-CP and SHRM-SCP requires at least a bachelor's degree in human resources or an approved related field, as well as varying years of experience working in human resources.
But as a master's degree holder, you get an extra benefit with SHRM – especially if you're just entering the field. Because the more HR education you have, the less experience you need to be eligible to take the exam.2 In fact, just having a graduate degree and being in an HR role gives you this opportunity.
SNHU's master's in human resources program aligns with SHRM competencies, including employee and labor relations, legal and ethical issues, recruitment and technology, and the changing workforce. Earning a master's degree in human resources from SNHU can help prepare you to sit for the SHRM certification exams.
Related Articles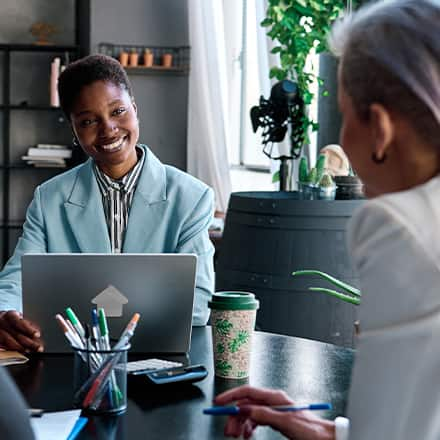 From tech start-ups to Fortune 500 companies, businesses big and small rely on investment bankers to grow. If you want to join the fast-paced finance world and play an important role in the global economy, exploring how to become an investment banker is a great place to start.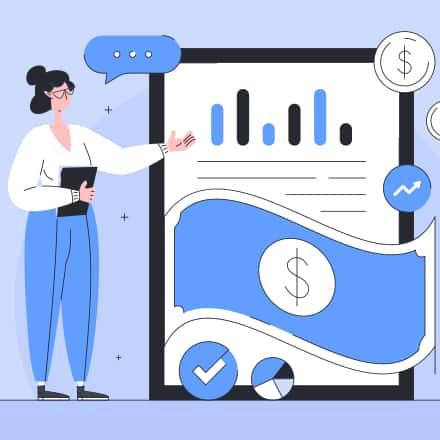 There are three main types of economic systems known as economies: a command economy, a market economy and a mixed economy. An understanding of the differences can help you decide how to deep dive into a potential career working in the field of economics.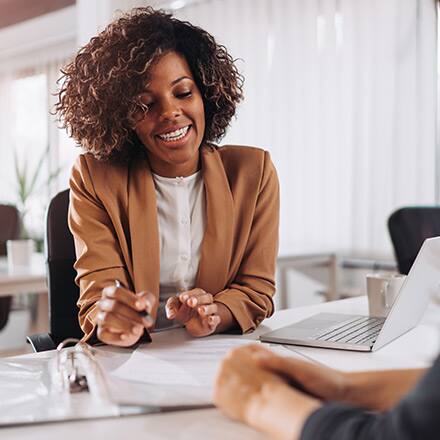 Becoming a CERTIFIED FINANCIAL PLANNER™ can give you broad-based knowledge that may allow you to guide your clients to achieve their personal financial goals. As a financial planner, you'll work toward developing long-term client relationships and follow a strict code of ethics.
References
Sources & Citations (1, 2)
1 Bureau of Labor Statistics, U.S. Department of Labor, Occupational Outlook Handbook, on the internet at:
https://www.bls.gov/ooh/management/human-resources-managers.htm (viewed Nov. 9, 2022)
https://www.bls.gov/ooh/management/training-and-development-managers.htm (viewed Nov. 9, 2022)
https://www.bls.gov/ooh/business-and-financial/management-analysts.htm (viewed Nov. 9, 2022)
https://www.bls.gov/ooh/management/compensation-and-benefits-managers.htm (viewed Nov. 9, 2022)
https://www.bls.gov/ooh/management/financial-managers.htm (viewed Nov. 9, 2022)
https://www.bls.gov/ooh/math/operations-research-analysts.htm (viewed Nov. 9, 2022)
https://www.bls.gov/emp/graphics/2019/unemployment-rates-and-earnings.htm (viewed Nov. 9, 2022)
Cited projections may not reflect local or short-term economic or job conditions and do not guarantee actual job growth.
2 Society for Human Resource Management, on the internet, at:
https://www.shrm.org/certification/about/Pages/why-seek-shrm-certification.aspx#:~:text=SHRM%20certification%20provides%20you%20the,that%20knowledge%20on%20the%20job.&text=SHRM%20certifications%20directly%20link%20to,exams%20are%20HR%20job%2Drelevant. (viewed June 3, 2021)
https://www.shrm.org/certification/about/aboutshrmcertification/Pages/SHRM-CP.aspx (viewed June 3, 2021)