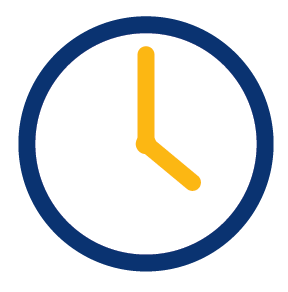 Register By:

October 21
Classes Start:

October 23
Gain skills and college credits in just 8 weeks
$990 course cost ($330/credit)
Upskill and earn college credits
100% online, no set class times
Course only 8 weeks long
No application fee
No SAT/ACT scores required
Introduction to Psychology Course (PSY 108) Overview
Whether you're looking to get a jumpstart on your degree, upskill for your career, or get a feel for online college courses, SNHU's Introduction to Psychology course is a great place to start—and can give you the skills you need to move forward.
The PSY-108 Introduction to Psychology online course provides you with foundational knowledge in psychology as viewed through the lens of practical application. It covers core concepts like the relationship between nature and nurture, gender, personality, research and ethics, and the foundational theories in which this discipline is built. It uses five themes (emotional intelligence, social justice, self-care, ethics, and career connections) to provide students with opportunities to connect theory with real-world applications. The course also provides a solid foundation of relevant cross disciplinary knowledge and skills. And, the learning resources included in PSY-108 provides an immersive and interactive learning experience with real-world applicability.
In this course, students will learn how to:
Explore the complexities of the human mind
Examine the science behind why we think, feel, and do what we do
Understand the evolution of psychology through the early schools of thought
Differentiate between major branches, and core theories
Examine contemporary perspectives in psychology
Ultimately, students will consider the broad influence of psychology on their perceptions, emotions, and everyday choices, and come to understand that, in the human experience, "psychology is everywhere."
Therefore, this course is not only a fantastic starting point for a degree in Psychology, but is also highly relevant to a wide variety of careers where understanding human behavior is key—like marketing, sales, market research, human resources, training and development, and a range of management and leadership roles.
Expanding access to quality higher education means removing the barriers that may stand between you and your education. That's why we make signing up for individual courses simple.
Get started by talking to an admission counselor
Take up to 10 courses without enrolling in a degree program
High school diploma or GED required*
*If you are currently a high school student who hasn't graduated yet, you can still take individual courses at SNHU. Please reach out to an admission counselor for documents and forms that may be required.
If you choose to enroll in a degree program in the future, we're here to help with additional forms, transcripts and other materials that may be necessary. For degree programs, acceptance decisions are made on a rolling basis throughout the year for our 6 (8-week) undergraduate terms.
Where Can a Single Course Take You?
There are lots of advantages to taking a single course. Whether you want to grow in your current career, prepare yourself for a new one, or get one step closer to a college degree, an individual course is a great way to get started.
Upskill for Your Career
SNHU courses focus on real-world, career-focused skills that you can use immediately in the workplace, or to help prepare you to advance in the field.
Earn College Credits
Course credits may be transferred to a degree program at SNHU or another university, depending on your university's transfer policy.
Finish in Just 8 Weeks
Not only is a single course low-commitment, but it's a fast way to gain skills, college credits, and explore what it's like to take courses at SNHU.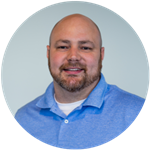 Career-focused curriculum, taught by expert faculty
Nickolas H. Dominello, Associate Dean, Social Sciences
"You don't have to be a psychology major to benefit from the PSY-108 course curriculum. SNHU's Intro to Psychology course is designed to make a connection between basic psychological concepts and how to apply those concepts in your career."
Minimum Hardware Requirements
| Component Type | PC (Windows OS) | Apple (Mac OS) |
| --- | --- | --- |
| Operating System | Currently supported operating system from Microsoft. | Currently supported operating system from Apple. |
| Memory (RAM) | 8GB or higher | 8GB or higher |
| Hard Drive | 100GB or higher | 100GB or higher |
| Antivirus Software | Required for campus students. Strongly recommended for online students. | Required for campus students. Strongly recommended for online students. |
| SNHU Purchase Programs | | |
| Internet/ Bandwidth | 5 Mbps Download, 1 Mbps Upload and less than 100 ms Latency | 5 Mbps Download, 1 Mbps Upload and less than 100 ms Latency |
Notes:
Laptop or desktop?  Whichever you choose depends on your personal preference and work style, though laptops tend to offer more flexibility.
Note:  Chromebooks (Chrome OS) and iPads (iOS) do not meet the minimum requirements for coursework at SNHU. These offer limited functionality and do not work with some course technologies. They are not acceptable as the only device you use for coursework. While these devices are convenient and may be used for some course functions, they cannot be your primary device. SNHU does, however, have an affordable laptop option that it recommends: Dell Latitude 3301 with Windows 10.
Office 365 Pro Plus is available free of charge to all SNHU students and faculty. The Office suite will remain free while you are a student at SNHU. Upon graduation you may convert to a paid subscription if you wish. Terms subject to change at Microsoft's discretion. Review system requirements for Microsoft 365 plans for business, education and government.
Antivirus software: Check with your ISP as they may offer antivirus software free of charge to subscribers.
Tuition & Fees
Tuition rates for SNHU's online courses are among the lowest in the nation.
| Non-Degree Seeking Coursework Only | Course Cost | Credits Earned |
| --- | --- | --- |
| Online Undergraduate | $990 ($330/credit) | 3 |
Tuition Rates are subject to change and are reviewed annually.
Please note: Books and materials are not included in the above costs. Federal Financial Aid is not available, but you can use employer tuition benefits or tuition reimbursement if available to you. Contact your employer benefits manager to see if you have funds available, or talk to our admission team to learn about payment options.
Frequently Asked Questions
Can I take a psychology course online?
Yes! Southern New Hampshire University's Introduction to Psychology online course lets you explore the inner workings of the human mind and take advantage of all the benefits of an online course—including low tuition rates, 24/7 online access to coursework with no set class times (so you can learn on your schedule), and industry-leading instructors with real-world experience.
Which course is best in psychology?
This depends on your desired area of study, professional aspirations, and overall goals. However, a great place to start no matter where you want to go is an Introduction to Psychology online course. You'll learn foundational content, skills, and a wide range of perspectives in the discipline, allowing you to explore what excites you. At SNHU, this foundational knowledge is paired with practical, real-world application and is taught by experts in the field—helping to prepare you for wherever your journey takes you.
Is there a lot of math in psychology?
As a social science, the more advanced study of Psychology sometimes requires students to work with statistics and research as part of their program. So there is some math involved, especially for research-related classes and topics. However, most introductory and foundational psychology classes, like SNHU's PSY 108, don't require a lot of math and are not heavy in research and statistical analyses. While they do touch on some research methods, most of the course is about understanding the principles, history and different branches of psychology.
What can I do with a Psychology degree?
In addition to eventually becoming a Psychologist or Counselor, there are lots of other professional pathways that a degree in psychology can lead to—like Market Research, Sales, Training and Development, Human Resources, or any job where it's important to understand human behavior. It's also important to remember that to become a practicing Psychologist or Counselor in a clinical setting, further degrees and licensure may be required beyond a Bachelor's or even a Master's degree in Psychology.
How many years does it take to study psychology?
As with most areas of study, the years it takes to study Psychology depends on your ultimate goal, where you choose to go to school, what kind of program you choose, how much previous college experience you have, and a variety of other factors.
If you're simply looking to get a foundational understanding of the basic principles of psychology, SNHU's online Psychology course takes just 8 weeks to complete. If you're looking for a full degree in Psychology, SNHU offers both online and on campus options. If you attend a traditional university program, that might take as long as 4 years. Or, if you're looking to complete it faster, there are lots of ways to pursue a shorter path. Depending on which college you choose, some online college degree programs may allow you to move faster through coursework, and may speed up the time it takes to complete your degree. Additionally, if you'll be transferring in any previously earned college credits you may have, that can also dramatically decrease the time it takes to earn your degree.
For example, if you started fresh at SNHU and took two courses per 8-week term, you may be able to finish your bachelor's degree in just over 3 years. If you transfer in college credits or credits for work or life experience, you'll shave off even more time (and money). Remember, SNHU will accept up to 90 previously earned college credits toward a bachelor's degree. That's up to 75% of the required credits. So if you've tried college but haven't finished—even if you didn't major in Psychology— you could be way ahead of the game already.
Remember, if your ultimate goal is to be a therapist, counselor, or clinical psychologist that interacts with and treats patients in a clinical setting, you'll typically need more than a bachelor's degree. Professionals in these settings often have graduate degrees in Psychology, plus additional state licenses and other certifications as required by what they want to do and where they want to do it.
If you're not sure where you want to go or what you want to do with a degree in Psychology, an SNHU admission counselor can help you understand the right path for your goals, and how to make sure you get there as fast as possible.
Is a degree in psychology worth it?
There are lots of ways to help ensure your investment in a degree is a smart one. To start, make sure you're getting your degree from an accredited, respected university. That way, you can feel more confident that your degree will be recognized by employers and other professionals as something that aligns to professional standards and standards of academic rigor.

On top of that, look for an affordable school with a low cost per credit, and a generous transfer credit policy. For example, at SNHU the cost per credit for online undergraduate degrees is just $330—some of the lowest online tuition rates in the nation. And SNHU will accept up to 90 previously earned college credits. Since a bachelor's degree is generally about 120 credits, that means you can transfer in up to 75% of a bachelor's degree, saving you lots of time and money on that path to graduation.

What is the difference between a psychologist and a clinical psychologist?
Psychologists and a Clinical Psychologists are similar, of course, in that they have deep knowledge of the field and typically have advanced degrees in the discipline of psychology. However, there are some crucial differences between a psychologist and a clinical psychologist. In general, a clinical psychologist works with clients in a clinical setting (like outpatient clinics or practices, hospitals, community mental health, etc.)., and requires additional licensure beyond the academic degree. Typically, individuals able to work as a clinical psychologist, therapist, psychiatrist, or counselor are required to obtain advanced degrees, state licenses, and other certifications as required by the kind of work they want to do, and where they want to do it.
Individuals trained in Psychology but are not clinical psychologists might work in a variety of non-clinical settings—like research facilities, colleges or universities, consulting, business settings, and a variety of government settings.
Explore more content like this article
With a career as a counselor, you can make a difference in the lives of others and open up a wide range of opportunities for yourself. Opportunities for counselors are growing as the field evolves. As a counselor, you could work in a hospital, rehab facility, human resources department or school.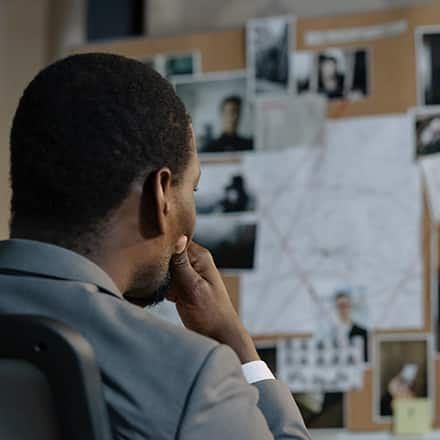 From comic book heroes, to television dramas, to reality-TV series and countless movies, being a detective is a profession that has intrigued audiences and captured collective imaginations across generations. But what it's really like to be a detective, and how do you become one?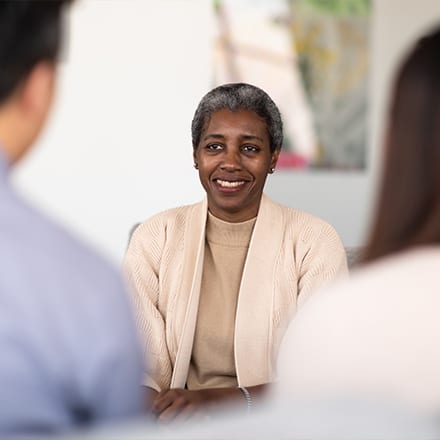 If you're fascinated by the mind and how an individual, community or organization thinks, earning a master's in psychology can lead you toward a career field that is engaging and growing. Help make the world a better place by engaging businesses, protecting the vulnerable and more.