Save on Tuition with SNHU's Advantage Program
Southern New Hampshire University's Advantage program, located in Salem, NH, is an affordable way to pursue your associate degree while working, living at home and saving money. You can earn your Associate of Arts in Liberal Arts in 2 years - for just $885 per course.
Held in a traditional classroom setting, SNHU's Advantage program courses are offered in a set morning schedule, so you can earn your degree while still working full time.
After graduation, you can continue your education by pursuing a bachelor's degree at the Manchester campus, at the Salem Center or online.
Here are the top advantages of SNHU's Advantage Program: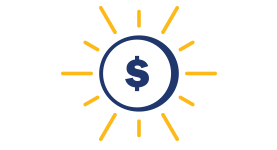 Affordability
Significant savings compared to SNHU's on campus tuition and fees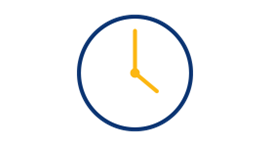 Convenience
Regular morning classes, between 8 am and 12:45 pm Monday-Thursday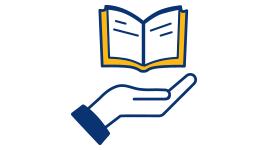 Support
One-on-one support from advisors and faculty, small classes and a supportive community

Resources
Tutoring and library services onsite and online
Continue Your Education After Graduation
Upon successful completion of your associate degree, you'll receive automatic acceptance into SNHU's on campus undergraduate program. You can also choose to continue your education in Salem or by enrolling in one of SNHU's online undergraduate programs.
Because your associate program courses are part of SNHU's Bachelor of Science/Bachelor of Arts core curriculum, your earned credits will transfer into the bachelor's program of your choice within SNHU (with the exception of education programs). Merit-based scholarships, ranging from $2,000 to $15,000, are also available.
We recommend applying early, as the program accepts a limited number of students per year.
Attend an Advantage open house or event to learn more about our offerings and how you can get started in the program.
About the SNHU Advantage Program
At a savings of nearly 60% off full-time undergraduate day school tuition, the SNHU Advantage Program features small classes, consistent schedules, 12-week terms and regular access to faculty, advisors and tutoring.
Traditional College Courses in a Supportive Environment
Featuring an intimate, engaging learning environment and one-one one academic and career support, the SNHU Advantage Program in Salem, New Hampshire, is an affordable way for high school graduates to pursue an associate degree while working, living at home and saving on tuition costs.
Getting a 'Second Chance' with the Advantage Program
The staff and faculty at the SNHU Advantage Program offered Michael Miller the support and confidence he needed to complete college-level work after struggling in high school.
Balancing School, Work and Life
The structure of the Advantage Program allowed Scott LaFleur to balance his job, education and social life with ease, and when he finishes his associate degree, he will have the opportunity to directly transfer his credits into a bachelor's degree program on the Manchester campus.
'We're a family'
The SNHU Advantage Program gives learners a steppingstone toward improving their lives. "It gives them a place to go from one place to the next, and it gives them the courage to go forward and to feel like they're back in control over what they need to do," said SNHU professor Susan McKenzie.
Structured Schedule Proves Vital for Advantage Program Student
Cassandra Sullivan's father always wanted her to go to college. When he became terminally ill, the SNHU Advantage Program allowed Cassandra the flexibility to attend daily classes in Salem, New Hampshire and the time to care for her father in the evenings.
Note: Please select "other" in the location field for SNHU's Advantage program.
Contact Us