Earn a business associate degree online
$330/credit (60 credits)
Transfer up to 45 credits toward your associate degree
24/7 online accessibility – attend class when and where it's convenient
Program accredited by ACBSP
No application fee or SAT/ACT scores required
Increase your earnings with an associate degree
Associate Degree in Business Online Program Overview
Develop knowledge and skills in accounting, business law, human resource management and marketing in Southern New Hampshire University's Associate of Science in Business Administration program. The associate degree in business administration online is perfect for students who want to start or advance their careers but need a college education to achieve their goal.
With an AS in Business Administration, you'll build business skills employers want to see. Upon graduating, you'll be positioned for success as a team lead or business unit manager in retail, human resources or various other business environments. You'll be prepared to handle crucial administrative tasks like record keeping, ordering supplies and talking to customers.
Since we also accept up to 45 credits toward your associate degree, this program is perfect for those who already have some college experience. Our associate degrees typically require 60 credits and take about 2 years to complete. But as a transfer student, you could satisfy up to 3/4 of your credit requirements – saving you a considerable amount of time and money.
If your goal is to continue to pursue a more advanced business degree, the business administration associate program can be a strong starting point. With a credential under your belt – one that can be completed in half the time it takes to earn a bachelor's – you'll have the opportunity to show employers what you've already accomplished.
"This program is the first of three recommended stepping-stones," said Dr. Bernice Bain, associate dean at SNHU. "All three can provide additional opportunities for employability in a multitude of business industry and business leadership positions."
Our suite of ACBSP-accredited online programs includes a bachelor's in business degree online and a 30-credit online MBA. That means, if you want to continue your education, you don't have to worry about applying to another school.
Plus, with the option to pursue one of 10+ concentrations for your bachelor's or 15+ concentrations for your MBA, you can earn your business degrees while expanding your expertise in the field that interests you most. Our extensive selection of business programs includes high-demand areas like finance, accounting, marketing and more.
Learn how to:
Explore business trends in various historical and cultural contexts
Articulate strategies for building shared organizational values, attitudes and beliefs
Recognize the impact of social and emotional intelligence on various business contexts
Explain ethical principles and core personal values in business decision-making
Apply change management theories and concepts in various organizational contexts
Career Outlook
There are many reasons you might consider earning your AS in Business Administration. First, earning an associate degree could make a significant financial impact on your life.
According to data from the U.S. Bureau of Labor Statistics, those with an associate degree earn higher median weekly salaries than those with only partial college credit or less.1 In 2021, median weekly earnings for those with a high school diploma were reportedly $809; by comparison, associate degree holders made weekly median earnings of $963 – marking a 19% increase in salary.1
An associate degree can also be a valuable benchmark in your educational journey. Not only will you have a credential that shows employers what you've already accomplished, you'll be that much closer to earning a bachelor's degree and pursuing management-level positions.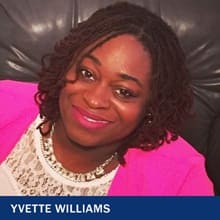 For Yvette Williams, earning an associate degree in business was the first step to accomplish her goals. Upon graduating in 2019, she was promoted to a business analyst role, moved on to a bachelor's and now has her sights on an online master's degree.
"Earning my degree is important for me because it allowed me to earn a salary that will provide for my family," Williams said. "My degree program has given me an opportunity to advance my career."
Plus, if you decide to continue your education, both our bachelor's and master's degrees in business administration offer concentrations to choose from. Have a way with numbers? Consider a concentration in accounting or finance. Passionate about sports? Check out an online business degree with a concentration in sport management. What about healthcare, marketing or entrepreneurship? No matter where you hope to go, we offer a degree program that can help you get there.
Start Your Journey Toward an Online Business Administration Degree
Why SNHU for Your Associate in Business Administration
Flexible
With no set class meeting times, you can learn on your schedule and access online course materials 24/7.
Affordable
As part of our mission to make higher education more accessible, we're committed to keeping our tuition rates low. In fact, we offer some of the lowest online tuition rates in the nation.
Prior coursework could also help you save time and money. SNHU's transfer policy allows you to transfer up to 90 credits toward your bachelor's degree and 45 credits for an associate degree from your previous institutions—that means you could save up to 75% off the cost of tuition. You could also save time and money by getting college credit for previous work experience, or by taking advantage of military discounts and employer tuition assistance if available to you.
Respected
Founded in 1932, Southern New Hampshire University is a private, nonprofit institution with over 160,000 graduates across the country. SNHU is accredited by the New England Commission of Higher Education (NECHE), a regional accreditor, which advocates for institutional improvement and public assurance of quality.
Recently, SNHU has been nationally recognized for leading the way toward more innovative, affordable and achievable education:
U.S. News & World Report named SNHU the 2021 Most Innovative University in the North and one of the nation's "Best Regional Universities"
Awarded the 21st Century Distance Learning Award for Excellence in Online Technology by The United States Distance Learning Association (USDLA)
A $1 million grant from Google.org to explore soft skills assessments for high-need youth
Network
At Southern New Hampshire University, you'll have access to a powerful network of more than 300,000 students, alumni and staff that can help support you long after graduation. Our instructors offer relevant, real-world expertise to help you understand and navigate the field. Plus, with our growing, nationwide alumni network, you'll have the potential to tap into a number of internship and career opportunities.
93.6% of online students would recommend SNHU (according to a 2022 survey with 17,000+ respondents). Discover why SNHU may be right for you.
Expanding access to quality higher education means removing the barriers that may stand between you and your degree. That's why you can apply at any time and get a decision within days of submitting all required materials:
Completed free undergraduate application
Prior transcripts, which we can retrieve at no cost to you
Test scores are not required as part of your application
Acceptance decisions are made on a rolling basis throughout the year for our 6 (8-week) undergraduate terms.
If you're ready to apply, follow these simple steps to get the process going:
If you have questions or need help filling out your application, call 1.888.387.0861 or email enroll@snhu.edu.
Courses & Curriculum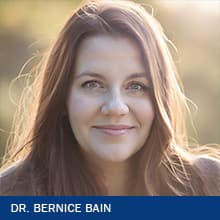 "The AS in Business Administration course content is based on the understanding that we are currently in the Fourth Industrial Revolution," said Dr. Bernice Bain, an associate dean.
What does that mean exactly? According to Forbes, the Fourth Industrial Revolution describes impending "changes to the way we live, work and relate to one another" through the adoption of technology.2
In the context of AS in Business Administration coursework, that means understanding the way technology shapes business – both now and into the future.
"[These courses offer] an introduction to business trends, diversity considerations, social and emotional awareness as well as exposure to data analytics for business decision-making," Bain said.
Courses were developed with industry experts and designed to help you build a solid foundation in business. You'll explore key practices and principles in accounting, business law, economics, marketing, management and human resources.
You'll also have opportunities to engage with the course material every step of the way. Whether you're receiving feedback from expert instructors, sharing ideas with peers in weekly discussion board posts or using online resources to supplement your learning, you'll never be alone in your journey.
You'll have course materials, resources and tools that emphasize real-world application. Using authentic business scenarios and business data analytics, you'll learn firsthand how to solve key organizational problems.
Last, but not least, you'll develop "soft skills" – like problem solving, communication, diversity inclusion and ethics – that can help you succeed in the workplace.
Curriculum Requirements & Resources
General education courses: All associate students are required to take general education classes, if not obtained in prior coursework. Through these foundation, exploration and integration courses, students learn to think critically, creatively and collaboratively, giving you the edge employers are looking for.
Technology resources: We provide cloud-based virtual environments in some courses to give you access to the technology you need for your degree – and your career. Learn more about our virtual environments.
Earn math credits for what you already know: Save time and tuition with our Pathways to Math Success assessments. Depending on your scores, you could earn up to 12 math credits – the equivalent of 4 courses – toward your degree for less than $50 per assessment. For additional information, or to register for a Pathways to Math Success assessment, contact your admission counselor or academic advisor today.
List of Courses
Courses May Include
AS in Business Administration
ACC 202
Managerial Accounting
Students will explore the financial impact of short-term and long-term business decisions. By learning how accounting and other productivity information can be used to assess and improve performance of an organization, managers will be provided the essential information they need to execute growth strategies and select opportunities that create business value.
BUS 206
Business Law I
Students will examine the background, foundation, and ethical aspects of the United States' legal system as it applies to business organizations. Students will also learn the impact of torts, product liability, criminal law, contracts, sales, business organizations, and agency and cyber law in a business setting.
BUS 210
Managing and Leading in Business
Students will explore leadership and management theories and how to incorporate them in one's own personal style for effective contribution and collaboration in diverse team environments, and learn about the skills necessary to lead in various organizational structures and areas of business. Students will also examine how the functional areas of business are interrelated and work together in organizations.
INT 113
Introduction to International Business
This course is the foundation for business in a global context with an emphasis on applications. It offers a survey of fundamentals and principles of management in the context of globally oriented firms and primarily presents an assessment of the differences between business in domestic and international context. The course explores fundamental issues in business in an increasingly interdependent world; including management principles and techniques in a global context. Themes constituting fundamentals of international business such as economic, political, cultural and social environment of business; organizations that facilitate international business and organizational structures; trade theory; government influence on trade; international business modalities and entry strategies into foreign markets, global financial system as well as the emerging issues related to international business; are also explored.
FIN 320
Principles of Finance
Students will examine the corporate finance discipline, including the financial management of organizations and the skills needed to make decisions about financing, investments, and dividends. Students will learn how the analysis of financing and investment options can inform decisions that add value to an organization and its investors.
MKT 205
Applied Marketing Strategies
Students will learn how the marketing mix is used to position a product or service for a specific target market by analyzing pricing, distribution, product development, and promotional strategies. By applying marketing and consumer research, students will generate informed recommendations. Students will also examine the impact of communications and distribution channels on marketing efforts.
OL 125
Human Relations in Administration
The human relations skills that managers need to develop interaction skills that contribute directly to effective human resource management and the development of higher productivity are studied. Skill areas include leadership, motivation, communications, group dynamics, organizational development, management by objectives, and stress and time management. Students learn techniques for becoming more effective managers, subordinates, peers and persons. Students are introduced to the international aspects of human relations.
Total Credits: 60
Minimum Hardware Requirements
| Component Type | PC (Windows OS) | Apple (Mac OS) |
| --- | --- | --- |
| Operating System | Currently supported operating system from Microsoft. | Currently supported operating system from Apple. |
| Memory (RAM) | 8GB or higher | 8GB or higher |
| Hard Drive | 100GB or higher | 100GB or higher |
| Antivirus Software | Required for campus students. Strongly recommended for online students. | Required for campus students. Strongly recommended for online students. |
| SNHU Purchase Programs | | |
| Internet/ Bandwidth | 5 Mbps Download, 1 Mbps Upload and less than 100 ms Latency | 5 Mbps Download, 1 Mbps Upload and less than 100 ms Latency |
Notes:
Laptop or desktop?  Whichever you choose depends on your personal preference and work style, though laptops tend to offer more flexibility.
Note:  Chromebooks (Chrome OS) and iPads (iOS) do not meet the minimum requirements for coursework at SNHU. These offer limited functionality and do not work with some course technologies. They are not acceptable as the only device you use for coursework. While these devices are convenient and may be used for some course functions, they cannot be your primary device. SNHU does, however, have an affordable laptop option that it recommends: Dell Latitude 3301 with Windows 10.
Office 365 Pro Plus is available free of charge to all SNHU students and faculty. The Office suite will remain free while you are a student at SNHU. Upon graduation you may convert to a paid subscription if you wish. Terms subject to change at Microsoft's discretion. Review system requirements for Microsoft 365 plans for business, education and government.
Antivirus software: Check with your ISP as they may offer antivirus software free of charge to subscribers.
Tuition & Fees
As a private, nonprofit university, we're committed to making college more accessible by making it more affordable. That's why we offer some of the lowest online tuition rates in the nation.
We also offer financial aid packages to those who qualify, plus a 30% tuition discount for U.S. service members, both full and part time, and the spouses of those on active duty.
| Online Undergraduate Programs | Per Course | Per Credit Hour | Annual Cost for 30 credits |
| --- | --- | --- | --- |
| Degree/Certificates | $990 | $330 | $9,900 |
| Degree/Certificates (U.S. service members, both full and part time, and the spouses of those on active duty)* | $693 | $231 | $6,930 |
Tuition Rates are subject to change and are reviewed annually. *Note: students receiving this rate are not eligible for additional discounts.
Additional Costs No Application Fee, Course Materials ($ varies by course)
Frequently Asked Questions
Is an associate in business administration worth it?
A business administration associate degree can help you build a solid foundation of business principles, including human resources, marketing, sales and business law. It can also help prepare you for entry-level positions across many industries, and even help boost your earning potential.
In 2021, associate degree holders earned a median weekly salary of $963 - 19% more than workers with only a high school diploma, according to data from the U.S. Bureau of Labor Statistics (BLS).1
For those who continued their education, the earning potential is even higher. In 2021, those with a bachelor's degree earned $1,334 median weekly earnings – that's 38% more than associate degree holders and 65% more than those with only a high school diploma.1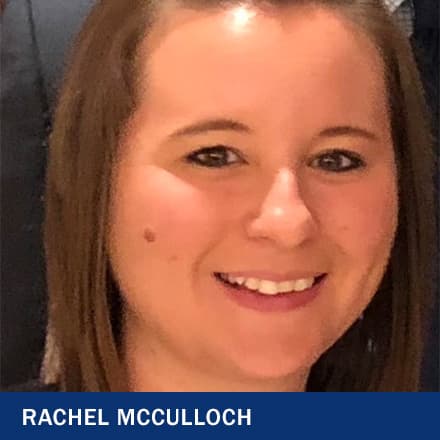 Higher earnings are a big motivator. But there was more to the story for Rachel McCulloch '19 '21, who earned her associate degree before getting her BS in Business Administration with a concentration in Organizational Leadership.
"I have always loved the idea of becoming a director in a large organization," McCulloch said. "Making strategic and crucial decisions has always been something I've been interested in."
At SNHU, the AS in Business Administration not only offered the coursework she was looking for – it also stood out for its flexibility and affordability.
"Being able to go to college and earn my degree while still being present in my kids' lives and in my own career was something that I am so thankful for," she said.
Is it better to get an associate degree or a bachelor's?
It depends on your career goals and the time you're able to commit to earning a degree.
In an online associate degree program, you'll earn your degree faster - and at a lower cost - than an online bachelor's degree program. Earning an associate degree can give you the credentials you need to begin working in your field more quickly and get real-world experience that can grow your career.
But a four-year bachelor's degree can give you more comprehensive knowledge of business administration and can give you a leg up when applying to jobs.
If you decide to continue on to a bachelor's degree, your associate degree credits are typically applicable toward the more advanced degree and can serve as a strong foundation for deeper learning into a specific area of study like finance or marketing.
The associate degree in business can also help you grow general business skills that can be applied in various industries and work settings. So even if you haven't figured out exactly where you want to go, you can keep your options open moving forward.
What can I do with an associate business administration degree?
Earning a 2-year degree is a great way to start or advance a business career. With an online associate degree in business, jobs in marketing, sales or administration could be available, including:1
Marketing assistant: Help support the efforts of a marketing department, including social media, advertising and content marketing.
Account executive: Solicit, manage and retain client list in an entry-level sales role.
Human resources assistant: Compile and maintain personnel records, prepare reports for employment records and assist with other human resources activities.
Retail sales manager: Assist customers with selecting and purchasing goods, lead a team of retail sales associates and oversee daily operations within a retail store.
Advertising sales agent: Sell advertising space to businesses and individuals, contacting potential clients, making sales presentations and maintaining client accounts.
Executive assistant: Provide high-level administrative support for an office or an organization's top executives, including reviewing incoming documents, conducting research and preparing reports.
Customer service representative: Work with customers to resolve complaints, process orders and learn more about a business' products and services.
How much is an associate degree online?
It depends. SNHU offers one of the lowest tuition rates in the nation for online associate degree programs, at just $330 per credit hour or $19,800 for a 60-credit online associate degree.
While an associate degree is considered a two-year degree program, SNHU has a generous transfer policy, allowing up to 45 credits to be applied to your associate degree program. With maximum transfer credits, you could finish your degree in just a few terms - and for only $4,950 in tuition.
Apart from previous experience, the actual cost of your degree will vary based on the specific courses you take and the materials required. SNHU's online associate degree programs aim to make use of free learning resources whenever possible, but some courses will require textbooks or other paid resources.
Plus, your business associate degree from SNHU has one of the highest ROIs in the country! The Georgetown Center on Education and the Workforce named SNHU to its list in 2022.3
Can you get an associate degree in business online?
Of course. An online business administration associate degree can give you the flexibility you need to fit your coursework into your everyday life, whether you're balancing a full-time job, family obligations or both.
At SNHU, we've proudly earned a spot as one of the leaders of online education. Not only do we offer unrivaled support and over 200 online college degrees in high-demand fields – we also offer some of the lowest online tuition rates in the nation. While the cost of college has continued to rise elsewhere, we've kept those tuition rates the same every year since 2012.
It's not surprising that so many people are opting to learn online. For one, online courses are available 24/7, so you can complete your learning whenever your schedule permits.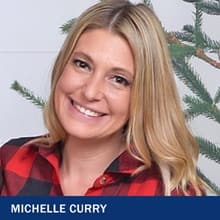 In fact, online access to courses is a big reason students like Michelle Curry '21 apply in the first place.
"[With online access to coursework,] I can study any time of day," she said.
This was crucial for Curry, who struggled in the past to balance full-time work, family and school.
"I have been in and out of school for over 10 years," she said. "So graduating with my associate degree while having two toddlers and working full time was a huge accomplishment for me."
Support, she said, was a major factor that set her experience with SNHU apart from other colleges.
"SNHU offered more hands-on [experiences] with the professors than other schools I have done online," Curry said. "It really helps when you have a good advisor and professors rooting for you and helping you with anything you need along the way."
SNHU offers a number of other tools and resources for online students, including an extensive offering of virtual student services, such as writing, tutoring and career advising services, an online library, accessibility center and even online wellness programs.
What type of associate degree is business administration?
A business administration associate degree is an associate of science (AS) degree, a 2-year degree typically focused on business, technology or practical sciences.
Our associate of science in business covers a number of critical workforce skills, such as accounting, business law, marketing and systems analysis and design. You'll also learn global business principles that can help prepare you to navigate international markets.
The program can help position you for entry-level jobs across a variety of industries, including marketing, sales, customer service and more.
What is a 2-year business degree called?
A 2-year business degree is called an associate degree. The majority of associate degree programs fall into two categories - Associate of Arts (AA) and Associate of Science (AS).
Generally, an AA will lean more toward liberal arts topics - such as social sciences, arts, natural sciences and humanities. An AS, on the other hand, tends to be more technical or business focused.
Either way, an associate degree can give you a strong foundation of knowledge in your area of study and improve your long-term employment and earning potential. If a bachelor's degree is your ultimate goal, an associate degree offers you the chance to earn a key credential while on the path to a 4-year degree.
Learn more about types of associate degrees.
This program and its concentrations are accredited by the Accreditation Council for Business Schools and Programs (ACBSP). Student achievement data can be found on College Navigator.
Related Articles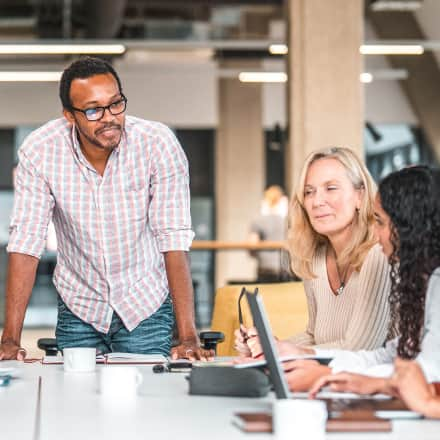 Whether building processes for multi-national businesses or identifying logistical hurdles to save costs, operations managers keep organizations running. If you're interested in driving efficiency at work, see if operations management is the right career path for you.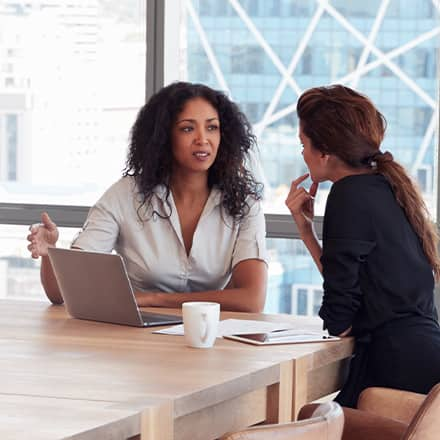 Human resources is an integral part of any organization, playing a key role in the strength and vitality of its workforce. While HR roles can vary, the overall goal of the field is the same: to support employee recruitment, retention, engagement and overall productivity.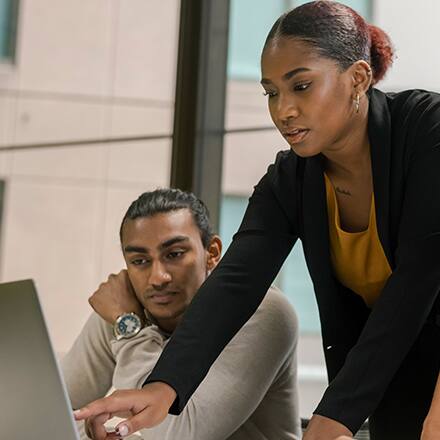 A business degree is a course of study that allows you to explore the business world. Studying business offers students a lot in terms of preparation for the workplace. Being skill-forward and workplace-relevant keeps business degrees positioned as one of the most popular degree fields around.
References
Sources & Citations (1, 2)
1 Bureau of Labor Statistics, U.S. Department of Labor, Occupational Outlook Handbook, on the internet, at:
https://www.bls.gov/emp/chart-unemployment-earnings-education.htm (viewed Nov. 9, 2022)
https://www.bls.gov/ooh/sales/retail-sales-workers.htm (viewed Nov. 9, 2022)
https://www.bls.gov/ooh/sales/advertising-sales-agents.htm (viewed Nov. 9, 2022)
https://www.bls.gov/ooh/office-and-administrative-support/secretaries-and-administrative-assistants.htm (viewed Nov. 9, 2022)
https://www.bls.gov/ooh/office-and-administrative-support/customer-service-representatives.htm (viewed Nov. 9, 2022)
Cited projections may not reflect local and/or short-term economic or job conditions and do not guarantee actual job growth.
2 The Fourth Industrial Revolution is Here - Are You Ready? Forbes, on the internet at https://www.forbes.com/sites/bernardmarr/2018/08/13/the-4th-industrial-revolution-is-here-are-you-ready/#5f957cc8628b (viewed April 15, 2020)