The Accredited Advantage: The Difference In Online Accredited Colleges
Many factors go into choosing an online degree program, but perhaps one of the most important is the quality of the education you'll receive. After all, if you can't be sure that the degree program you're enrolled in carries the proper weight with employers and other academic institutions, why would you invest the time and money in pursuing it?
In the U.S., the quality of an academic institution is measured by what is called accreditation-essentially a stamp of approval from an external governing body that verifies that the school in question meets certain academic standards and requirements. If you aren't familiar with the process, you may not be aware of the difference in types of accreditation schools can acquire or why a degree from an accredited university is important.
Consider these facts on accreditation, and how Southern New Hampshire University's online degree programs can help you achieve a quality education through its accreditation.
What Is An Accredited Online Degree?
There is a wide variety of online degree programs available in the U.S. from a number of institutions, but not all of them are accredited. A regionally accredited online degree is one that has been examined and vetted by an accreditation agency, and has met its standards for accreditation within its region.
There are several agencies in the U.S. that are capable of accrediting schools. While the standards may differ slightly from organization to organization, there are common themes and standards that each use as guidelines.
For example, the New England Commission of Higher Education-the accrediting agency responsible for schools in New England--has 11 standards colleges must follow:
Mission and purposes
Planning and evaluation
Organization and governance
The academic program
Faculty
Students
Library and other information resources
Physical and technological resources
Financial resources
Public discourse
Integrity
Each of these standards covers an essential component of the school's operation. For example, the mission and purpose standard seeks to determine, among other things, if a school has a clearly stated, publicly available mission statement guiding its academic and financial operations in all areas including marketing, admission, student activities and classroom instruction. A school may not need to excel in all 11 areas-nor is doing so a guarantee of accreditation, according to the NECHE Standards for Accreditation--but serious concerns in an area may prevent initial accreditation or reaccreditation.
This is more than just a piece of paper with a certification on it-accreditation is just as important to prospective students as it is to potential employers. According to a report from market research firm Aslanian, a school's reputation was the most important factor for students deciding where to attend school, with 25% of respondents to the survey indicating it is the chief concern.
National Versus Regional Accreditation
Online accredited degree programs can receive several types of accreditations, generally professional, national, and regional. The concepts defining the types are similar-a set of standards meant to assess the quality of a school based on common criteria-but there are differences in how those standards are assessed, or the rigor with which schools are held to them.
Regional Accreditation
Generally when people think about accreditation they are referring to regional accreditation. This standard is set and enforced by one of eight regional accreditation agencies in the U.S., separated by geographic region. This type of accreditation is the gold standard of college accreditations; indeed most regionally accredited institutions will accept credits only from other regionally accredited institutions, and often to be hired for academic jobs your degree must be from a regionally accredited institution. Regionally accredited programs are the most widely recognized by employers after graduation, and there tends to be a much greater degree of overlap between programs for transfer credit purposes.
National Accreditation
The main difference that sets national and regional accreditation apart is that national accreditations are not specific to certain geographical areas and their criteria tend to be based on some other characteristics-for example, whether an institution has a distance education program in the U.S. This actually means that nationally accredited programs have different purposes or different audiences than regional accreditations when evaluating the rigor of academic programs. Additionally, students looking to transfer from a nationally accredited school to a regionally accredited one may encounter transfer difficulties if the school is not also regionally accredited.
Professional Accreditation
In some cases, schools may offer specialized curricula and seek professional accreditations that rigorously focus on certain subject areas. For example, the Commission on Collegiate Nursing Education (CCNE) is an accreditation agency recognized by the U.S. Secretary of Education, and it is responsible for accrediting nursing programs across the country.
SNHU and The Accredited Advantage
One of the key benefits SNHU offers its students is online accredited degrees that have received regional certification from the NECHE. In addition to the school itself being regionally accredited, SNHU has also received several specialized program-specific accreditations for degrees in business, hospitality administration, nursing, and education.
These accreditations mean that not only do these online degrees offer a high-quality education, but that students can be confident that their degrees will be widely recognized by employers upon graduating.
Explore more content like this article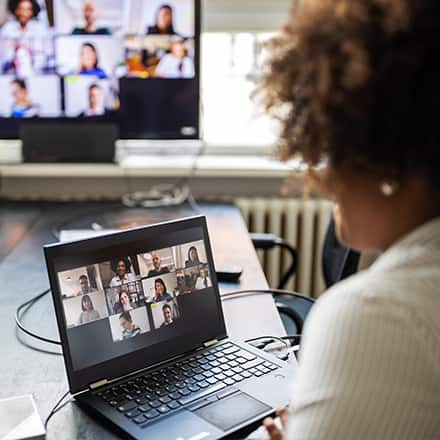 What is Blended Learning?
August 21, 2020
In today's educational landscape, instruction has many forms. But, like most fields, the field of education continuously evolves as we develop new technologies and new educational theories of practice to discern the most effective ways to help learners succeed.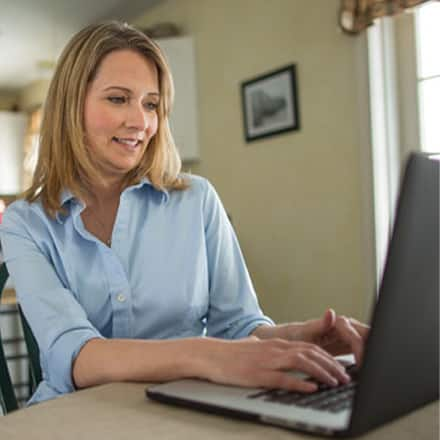 How Do Online Classes Work?
August 06, 2020
If you're considering going back to school to start or to finish a degree, you may be wondering how online college classes actually work.