Unsung Heroes: Scholarships for Military Spouses
In some ways, a military spouse is like a backup singer: No matter how capable and talented the front man is, without backup, the music isn't as good.
That's why SNHU Online is partnering with Operation Homefront to award scholarships for military spouses. By strengthening opportunities for the person who keeps the home fires burning, the whole family benefits.
"From my personal experience, it's much harder to hold down the home front, a much harder job as a military spouse than as a military service member," says Retired U.S. Army Lt. Col. Gary Soldato, assistant vice president for military initiatives at SNHU Online.
Soldato says that frequent moves, financial stresses and the responsibility of parenting alone during a spouse's deployment demand focus and sacrifice; education is often delayed and, too often, there is little respite from the daily grind.
So in 2014, after an Army buddy invited him to attend a Homefront Celebration, a gala event Operation Homefront puts on to thank spouses for their service, Soldato identified two ways SNHU might extend its support: sponsor the well-attended events and offer scholarships for military spouses.
Operation Homefront is a 13-year-old national nonprofit that supports post-9/11 service members, including those who have been wounded, and their families. It provides emergency and other financial assistance and operates with more than 2,500 volunteers nationwide.
SNHU has participated in five celebrations in 2015, awarding $5,000 scholarships to military spouses: Anne Williams in San Antonio, Texas; Hailey Lorati in Tacoma, Washington; Courtney Davis at Fort Bragg, North Carolina; Shelly Villa in San Diego, California; and Elizabeth Breha at Fort Campbell, Kentucky.
Roughly 200 military spouses attended each of the events. Scholarship winners also received the VIP treatment — a shopping spree to buy a new dress, a ride in a limo and gifts donated by local businesses.
Villa, a U.S. Navy spouse and the mother of three girls, ages 10, 8 and 2, says she wants to use her scholarship to work toward a degree a criminal justice. Commuting to a classroom would be impossible, given her husband's frequent deployments and family responsibilities. But taking classes online is a perfect solution.
"It's time for me," says Villa, the daughter of a Chicago patrolman, her inspiration for studying criminal justice. "With the online schedule, I work around my schedule and my husband's."
Soldato says it's the least that SNHU and Operation Homefront could do.
"They've never been properly thanked," he says. "They've sacrificed their careers, their education, for their service member. They really do hold down the home front."
Carol Herrick, senior director of field operations for Operation Homefront, says her organization is thrilled with the initiative.
"The partnership with SNHU created a platform for scholarship aid," Herrick says. "We've taken an event and with SNHU made it more. It has a purpose now, a mission."
Herrick says she's also confident that the spouses who go back to school will have the support they need to succeed.
"I know the commitment from scholarship to diploma is there," she says. "I love working with SNHU. They have such a heart for the military students."
Davis, the spouse of an Army recruiter and the mother of three children, ages 6, 4 and 2, says the $5,000 award will enable her to work toward a degree in social work. She wants to work with military families, in particular women and children.
Davis knew she was a finalist for the scholarship and was told she would be notified several weeks before the Homefront Celebration. She was in for a surprise.
"My friend invited me to coffee and my husband took me to the coffee place," she says. "And all of sudden, Gary Soldato was walking up the stairs with some balloons and there were all these people behind him, 15 or 20, telling me I won!"
There was a limo ride, a gift certificate and gifts, including a new tablet.
"I probably said 'thank you' a thousand times that day," Davis says. "It was very touching for me; I'd struggled with self-esteem my whole life and this verified some feelings. (I thought,) 'Wow! This is happening to me.'"
Explore more content like this article
Health Professions Clinical Faculty Darla Branda: A Faculty Q&A
December 13, 2019
After spending 4 years in the military, Darla Branda earned her degree and began working in health information management. She's since joined the faculty at SNHU, and we asked her to share her thoughts about teaching, the importance of education and more as part our Faculty Spotlight series.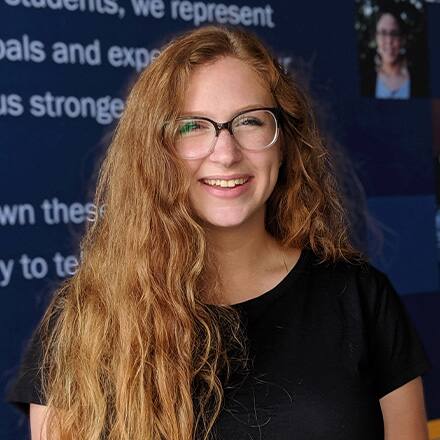 Student Travels to Poland to Help Restore Jewish Cemetery
December 11, 2019
For Vivianne Schill, service runs deeper than an interest. It's part of her identity. While she's participated in many types of service projects, Schill recently completed one that was especially meaningful for her.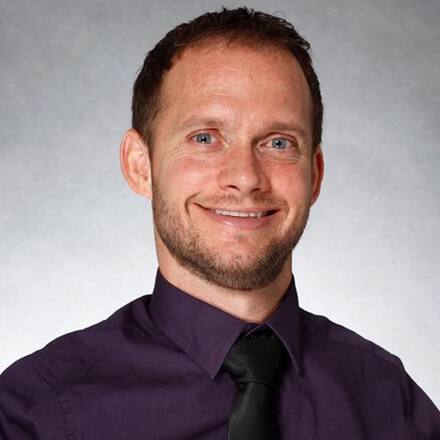 Clinical Mental Health Instructor Dr. Damion Cummins: A Faculty Q&A
December 06, 2019
Dr. Damion Cummins found his passion for counseling during his recovery from a life-altering sports injury. Now he teaches students in Southern New Hampshire University's master's in clinical mental health counseling so they can begin careers counseling others.