What Does STEM mean in Education?
When you pursue a college degree, you want to know that the time, money and effort you're investing will prepare you well for a career after graduation. A degree isn't just a piece of paper that you frame and hang on a wall. It should be a symbol of the fact that you're equipped with the skills and knowledge you need to succeed in the area of your choosing. If you're looking for an area of study that will prepare you for a successful career, consider entering into the STEM field. With a STEM education, you'll be well positioned to enter into a satisfying and lucrative field after graduation, and provides you with skills that can translate favorably to any workplace environment.
What Does STEM Mean?
Let's start with a basic question: Exactly what does STEM mean? It's a term many are familiar with, but don't necessarily understand. STEM is a common abbreviation for four closely connected areas of study: science, technology, engineering and mathematics. For an expansive definition see a full STEM subject list. The fields are often associated due to the similarities that they share both in theory and practice.
There's been a significant push in recent years to fill STEM jobs in the U.S. According to the National Science Foundation, a failure to stay competitive in these areas could threaten the economic stability of the country on a global level. President Obama emphasized the importance of the STEM field in his 2015 State of the Union address. The U.S. Department of Commerce reported that job growth is expected to increase 13% by 2022, a rate which is faster than the average growth of non-STEM fields.
Hands-On Learning in STEM Education
In Southern New Hampshire University's (SNHU) STEM programs, courses focus on real-world tools that equip graduates to succeed in careers after they complete their education. Highly skilled faculty members bring valuable field experiences to their courses to ensure that students have the skills necessary to excel in STEM positions.
While the field has traditionally been male-dominated, women are increasingly joining the ranks of STEM professionals. High schools, universities, community programs, as well as the federal government, are taking steps to promote opportunities for both genders within STEM education in the last several years.
"[At SNHU], we're working to increase the number of women in the STEM program," said Dr. Gwen Britton, executive director of online STEM programs. "We want to empower and promote the growth of women in STEM." SNHU's recent STEM Journal, in fact, focuses on women in STEM, sharing historical and current-day information, along with possibilities for the future.
The Skills You Need in Any Career
Whether or not you want to pursue a STEM job after graduation, a degree in this area can still be an asset in your future job search as a result of the skills that you develop. When you pursue a degree in this field, you're not limited to a career in science, technology, engineering or mathematics. While you'll be well prepared for one of these fields after graduation, the STEM skills that you'll develop through your studies will equip you for success in any field. For example, due to the integration of computers and software across a variety of workplaces, having a background in technology can be very appealing to a future employer.
The STEM skills that you'll develop are a valuable asset. Your education will provide vital skills, like problem solving and critical thinking, that are beneficial both in and out of the workplace. Employers are looking for candidates who know how to think creatively and innovatively and will be able to solve problems the company faces, no matter what field you pursue. In fact, people who hold a degree in a STEM field earn a higher salary on average than those who do not, even if the degree holder is not employed in a STEM job, according to the Pew Research Center.
The SNHU Difference
So, what does STEM mean for you at Southern New Hampshire University? You have a number of online STEM programs to choose from when you pursue a degree with SNHU. This includes specializations as diverse as information technologies, data analytics and environmental science at the bachelor's level and cyber security and information technology with a concentration in software application development at the master's level.
At SNHU, you'll have the support you need to succeed, regardless of the area of study you choose to pursue in STEM. With dedicated academic advisors and knowledgeable instruction from those with relevant, real-world expertise, your education at SNHU will position you for success in STEM and STEM-related fields. You're never left to navigate your STEM career on your own when you join the SNHU community. Dedicated academic advisors and knowledgeable faculty, with relevant real-world expertise, will help you every step of the way, to ensure that you gain the STEM skills and knowledge you need to be successful after graduation.
Dale Stokdyk is a marketer passionate about STEM higher education. Follow him on Twitter @dalestokdyk or connect on LinkedIn.
Explore more content like this article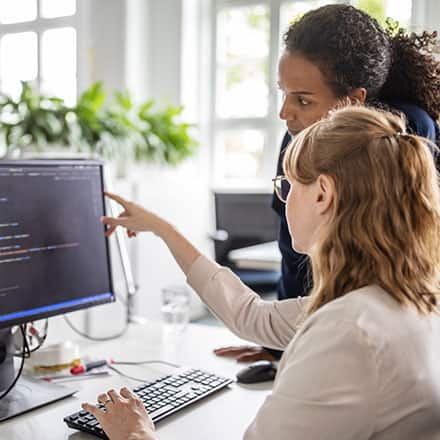 February 15, 2021
As technology continues to become a growing part of our daily and professional lives, a career in web development can help you find work in virtually any field. But before you learn web design and start an exciting career in development, it's important to understand how to become a web developer.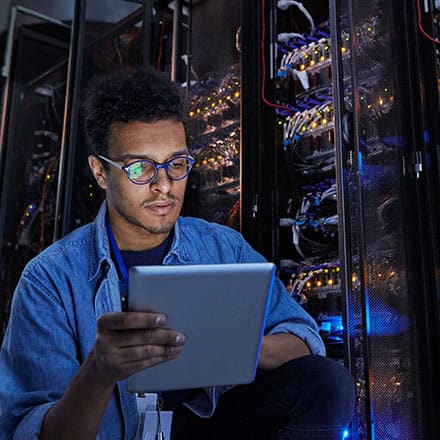 February 10, 2021
In recent years, headlines about cyber security have become increasingly commonplace. For companies of all sizes, keeping information safe is a growing concern.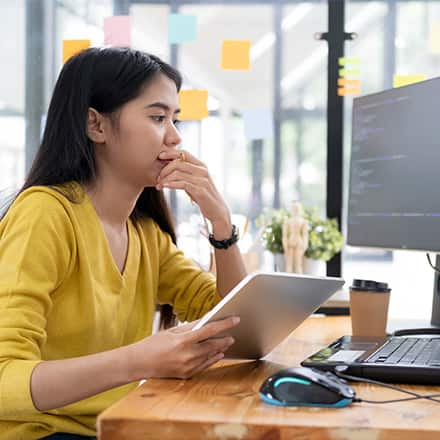 February 08, 2021
Software engineering is a particularly versatile and rewarding tech-focused career. This is a growing and vibrant career path for anyone who likes solving problems, thinking creatively and using technology to create new business solutions.