What Jobs Can You Get With A Psychology Degree?
If you have ever wondered what jobs you can get with a psychology degree, the short answer is: almost as many as you can imagine. As you'll see, being a student of human behavior can take your career in some of the most interesting directions.
Nick Botto is a SNHU Career advisor who works with online psychology students. According to him, "Nonprofits and human services organizations are often popular choices for students looking to become caseworkers or advocates." Such is the case of student Ariana Garland.
The Psychology of Giving Back
Garland found her career calling under difficult circumstances. She said, "I've always been interested in school and learning, but as the years went by and real life set in, everything changed. The death of my best friend completely turned my world upside down, and opened my eyes to another side of emotion. I began to feel as though I was wasting my life, and realized that I needed to change if I ever wanted to succeed."
For Garland, that change came in the form of her online psychology degree with a mental health concentration, which is designed to help her understand the principles involved with therapy and assessment.
According to Botto, a mental health concentration is just one career avenue of psychology. SNHU offers a number of online psychology degrees with variety of different focuses. There are also BA programs with concentrations in Addictions, Applied Psychology, Child Psychology, Forensic Psychology or Social Psychology. The Master's in Psychology degree also include concentrations like Master's in Child Development, Master's in Forensic Psychology or Master's in Industrial-Organizational Psychology.
No matter which concentration they pursue, online psychology grads have diverse career options to choose from. "Other students turn to various segments within education, working as paraprofessionals in elementary & secondary schools or in various staff positions within higher education," Botto said.
Textbook Psychology
Christine Roberts '14 said that her parents were firm believers in life-long education and instilled in her a love of learning that she wants to pass on to new generations.
"I began the journey of my secondary education 18 years ago. I managed to complete my associate degree in between raising my children and working full time. My children are now grown and pursuing their own educations," said Roberts. "I took the newfound time in my life to finish what I started 18 years ago."
With a concentration in child and adolescent development, Roberts is primed to make a difference in the lives of children and teens.
Botto says that's just the start for students with an online psychology degree: "The private sector is another popular destination for psychology graduates: marketing, customer service, and business administration are often targeted." Such is the case of Jillian Palladino '16. Once she discovered the business side of psychology, she was hooked.
Psychology in the Office
First Palladino earned her BS in Psychology. Then, while pursuing her master's of science, she changed her career direction mid-step and never looked back. After applying to the psychology program and pursuing the child and adolescent concentration, she found her true passion in industrial-organizational psychology.
"Completing my MS in Psychology with a concentration in Industrial-Organizational Psychology has been one of the best choices I have made," she said.
With her online master's degree, Palladino is poised to help businesses improve employee performance, boost job satisfaction and ensure that hiring, firing and promotion practices are all fair and legal.
The career paths don't end there. Botto said, "Students expressing interest in our forensic psychology concentration, often do so with the end goal of serving in law enforcement, for correctional facilities, or as a part of the judicial system." Take, for example, Larry Lamphere '14.
Laying Down the Law, Psychologically
Lamphere parlayed his law enforcement career into something more fulfilling. As he said, "I started my college classes in 2009 because I wanted more out of my career. I have been a police officer for the last nine years and wanted to expand in this field."
Today, Lamphere uses the skills from his forensics concentration to sit on parole boards, help lawyers select juries, determine if defendants are mentally competent to stand trial and work with the victims of trauma.
So Many Online Psychology Degrees; So Many Career Possibilities
So now you know more about what kind of jobs you can get with a psychology degree. With so many choices, it is not surprising that the U.S. Bureau of Labor Statistics predicts good things. Jobs for school psychologists and Industrial-Organizational psychologists are projected to grow about 20% and 53%, respectively, over the next six years.
SNHU offers online psychology degrees that allow graduates to make their mark in almost every career field imaginable, from big corporations and hospitals to schools, law enforcement agencies and nonprofit organizations. Discover where your online psychology degree from SNHU will take you.
Explore more content like this article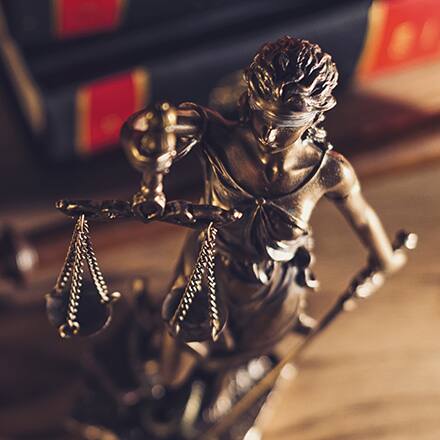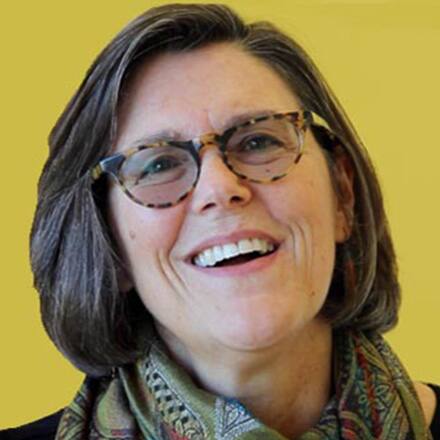 What is Social Change and Why Should We Care?
May 29, 2019
Social change is a concept many of us take for granted. It's always happening. No society has ever remained the same. We accept change as inevitable, and it is, end of story, right? Well, not exactly.
Undergraduate Psychology Internship Bridges Concept and Experience
May 28, 2019
While attending a program put on by the United Service Organization, Toree Vandyke discovered the organization offers psychology internships to students. After voicing her interest, she found herself interning with the USO Pathfinder Program, helping transition service members into civilian life.