What Can You Do with a Psychology Degree?
A psychology degree can prepare you for careers in a huge range of fields, including human resources, social work, counseling, corrections, law enforcement, and management.
With a degree in psychology, you can use core skills such as research, decision-making and communication to work in a vast array of fields, including business, counseling, human resources and many more.
Barbara Lesniak, associate dean of social sciences at Southern New Hampshire University, said one of the main advantages of studying psychology is that the concepts you will encounter are applicable in virtually any profession.
"It's a very broad-based degree," Lesniak said. "I would say one of the biggest values is it can get you a job in a directly psych-related field, but psychology applies to any job."
As many as 81% of psychology degree graduates go into a different field, according to a National Science Foundation survey. Some popular alternatives include management and administration, advertising and marketing, social work, and training and development, according to an article in Psychology Today.
Psychology is the study of the mind and how the workings of the mind affect behavior, according to the American Psychological Association (APA). That incorporates every level of human behavior, from an individual to entire groups and at every stage of life. When you earn a bachelor's degree in psychology, you will equip yourself with the knowledge that will help you better understand and work with the people in your world.
Psychology Careers
To become a licensed psychologist and treat clients, you need a graduate degree and hours of additional training. But there are many types of psychology and jobs in many fields that you can get with a psychology degree. While psychology can help in many professions, naturally you'll be particularly suited to certain fields. Some options include:
Human Resources
Human resources is one of the non-psychology fields that nonetheless employs many people with a psychology education. As a human resource generalist, you would be charged with helping HR managers evaluate and administer a company's policies that relate to employees, including training, payroll and benefits, and more. Human resources professionals also advise company executives on best hiring practices and strategies, according to Payscale.com.
As you move up in your career and become a human resources manager, other duties can include overseeing insurance and the salary and benefits packages offered to new hires, and you may supervise a team of other HR personnel. As a human resources director, you could manage a larger HR team and be in charge of hiring, training and other HR initiatives, such as employee retention programs and more, according to Payscale.
HR generalists make an average of $53,000 a year, while HR directors make an average of $66,000 and HR directors make an average of $87,000 annually, according to Payscale.com.
Probation and Correctional Treatment Officer
Many times, when someone is released from jail or prison, they are still under court-ordered conditions regarding their behavior. It falls to probation and parole officers to provide that supervision.
In this role, you would interview probationers and parolees - as well as their family, friends and associates - to evaluate if they are abiding by their parole or probation conditions and determine what resources are likely to help them successfully reintegrate into society. Generally speaking, probation officers work with people who have been placed on probation rather than being sent to prison. Parole officers work with people who have been released from prison, according to BLS.
Correctional treatment officers, or specialists, help probationers and parolees build and stick to rehabilitation plans. They can evaluate clients using psychological tests and learning about their personal and work history, help them find substance abuse or mental health treatment if needed and help them find jobs and housing, according to BLS.
Probation and correctional treatment officers made a median salary of $53,000, and the field is expected to grow by 6% through 2026, according to BLS.
Mediators and Arbitrators
Working as a mediator or arbitrator is all about helping two people, or two parties, solve disputes. They help facilitate negotiations and communication between competing sides in a conflict in the hopes that it doesn't escalate to a court battle. There are important differences between the job roles, as well as a third type, conciliators, according to BLS:
Arbitrators - Arbitrators are often, but not always, attorneys. They can also be business professionals with expertise in a specific area. They act, either alone or on a panel of arbitrators, to make what are usually legally binding decisions.
Mediators - A significant difference between mediators and arbitrators is mediators' decisions are not binding. Instead, they help two sides communicate and guide them to a mutually satisfactory settlement.
Conciliators - Conciliators are very similar to mediators but usually meet with each side of a dispute separately rather than at a formal meeting or hearing.
Arbitrators, mediators and conciliators made a median salary of $62,000 in 2018, and the profession is expected to grow by 10% by 2026, according to BLS.
Management Analysts
While some firms that employ management analysts prefer a master's degree, a bachelor's degree in psychology can help you secure an entry-level position in the field, according to BLS, and earning the Certified Management Consultant designation from the Institute of Management Consultants USA can improve your chances.
Also called management consultants, management analysts advise a business or organization's leaders on ways to improve efficiency, often by finding cost savings and areas to increase revenue. Management analysts can be self-employed, and some work as part of a consulting firm. They interview employees and managers and observe business practices first-hand to acquaint themselves with the organization. They use that information as well as financial and employment data analysis to recommend new procedures or other changes to increase efficiency and profitability, according to BLS.
Management analysts made a median salary of $83,000 in 2018, and the field is expected to grow by 14% through 2026, much faster than the average for other occupations, according to BLS.
Non-Profit Agency Program Manager
As a program manager at a non-profit agency, you would handle projects that an organization has embarked on to further its mission. You would likely work with everyone from volunteers to agency executives and ensure other employees and volunteers are appropriately trained to participate in the project you manage.
Non-profit agency program managers make an average of $50,000 a year, according to Payscale.
Taking the Next Step with a Graduate Degree
To advance your career or to open doors to a variety of other professions, it's helpful to explore the educational options after earning your bachelor's in psychology. There are many fields you can enter or advance in with a master's degree in psychology, including forensic or industrial-organizational psychology.
In addition, a psychology degree is a great background for graduate degrees in social work or counseling.
Social Worker
Becoming a licensed social worker generally requires a master's degree in social work, as well as meeting state licensure requirements. The field does lend itself to many of the skills you develop studying psychology.
Social workers work with clients, and sometimes their families, to connect them with a variety of services and treatment options they need for whatever problems they are facing. You can also specialize in different types of social work, according to BLS:
Child and Family Social Workers - These social workers help children and families find critical resources such as housing, childcare or safety net benefits, including food or heating assistance. They can also intervene if a child is being abused or neglected and can be involved in foster and adoption cases.
School Social Workers - School social workers are stationed in educational settings to connect with students, teachers and parents and help identify students who need help in some way. They can help develop plans to improve a student's academic or social development and contribute to strategies to combat truancy or bullying and other aggressive actions.
Mental Health and Substance Abuse Social Workers - These professionals work with clients struggling with mental health illnesses or substance abuse addiction. They can connect clients with support groups, help them learn strategies to better cope with their symptoms, and refer them to 12-step programs.
Healthcare Social Workers - Healthcare social workers have unique knowledge to work with medical patients dealing with a new health diagnosis or injury. These social workers use their understanding of a patient's clinical diagnosis to recommend services to help them adjust to a new lifestyle.
In 2018, social workers made a median salary of around $50,000, and the profession is projected to grow by 16% by 2026, according to BLS.
School Counselor
Similarly to social workers, school counseling is another field that lends itself to those with a psychology background but also almost always requires a master's degree in school counseling and licensure.
School counselors work with students to help them achieve a variety of goals, including academically, personally and socially. At the high school level, a school counselor might advise students applying to college and be a conduit between the student and school. Counselors can also intervene and work with parents of students with behavioral problems, as well as students who need extra resources to learn efficiently despite learning or physical disabilities.
School counselors make a median salary of $49,000, according to Payscale.
Benefits Beyond the Degree
In addition to preparing yourself for any number of careers, there are many other benefits inherent in earning your bachelor's degree in psychology. It can give you insight into the behavior of other people and groups, as well as your own. What you learn can help you communicate and build more fruitful relationships at work but also in your personal life.
"(Students are) basically going to learn what makes people tick," Lesniak said. "You're also going to be able to look into things like building relationships, what motivates people. You can use the degree directly in your work, but I think you can also use it to help understand yourself better."
Joe Cote is a staff writer at Southern New Hampshire University. Follow him on Twitter @JoeCo2323.
Explore more content like this article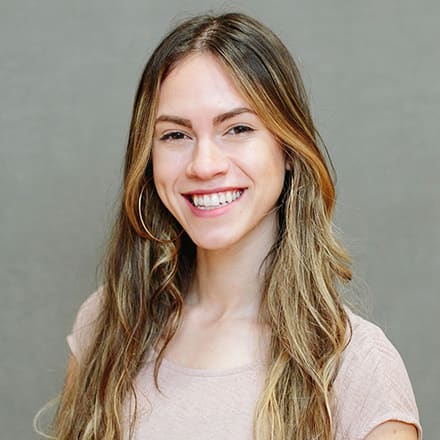 What Do Sociologists Do?
August 25, 2020
Sociologists' observations about society and how its influences affect us generates important information used to help us relate to one another, whether as consumers, citizens or community members. Sociologists try to answer the questions of who we are and why we do the things we do.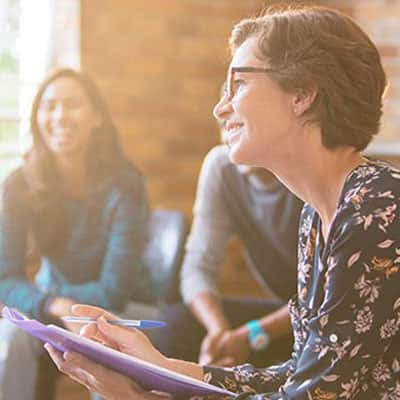 What Can You Do with a Human Services Degree?
August 19, 2020
If you're drawn to working closely with your community and the people that make up your neighborhood, a Bachelor of Arts in Human Services is a degree path worth your consideration.