Brenda Leighton '16: It's Never Too Late to Keep Learning
Brenda Leighton '16, at 65 years old, was one of thousands of students who graduated from Southern New Hampshire University this month. She earned her Master of Science in Project Management and Operations, along with a graduate certificate in Six Sigma Quality, and said she can't wait to become "a catalyst and help other people.
"You can never have enough knowledge. And in this day and global environment of business and technology, you need to have more education," Leighton said. "I needed to be able to compete in this global economy, and there was only one way to do it - come back to SNHU."
Operations and project management focuses on improving processes and increasing efficiencies at businesses so they operate at peak levels. With a degree like Leighton's, you could expect to work in project management, logistics, quality control and more. It's that opportunity to help people and in that way improve the world that so excites Leighton. "... When you learn something, what are you going to do with it out there in the world? There are so many different opportunities that with the more knowledge you have, the more you can be a catalyst and help other people," she said. "It's not about me. It's not about the degree. It's about what I can do. I need to make a difference, and you can, too."
Leighton said her degree won't just impact her life but will also impact the world around her by virtue of the expertise she can now bring to someone's business and improve how things work, making everything work more smoothly and making life better for employees as well. "In operations you're learning how to make a process better. ... I learned how to start something from the beginning, take it through to the end. And then when it goes all awry in the middle, there's a way to fix it. There's a way to do it and do it better.
"I can look at something and say, 'all right. We can make this process better. We can take your business, even though you're not manufacturing, and look at it as a whole and see what's wrong," Leighton said. "How can we do something a little differently that's easier, cost effective and better for you and your employees."
Leighton said her friends and family tease her sometimes for being her age and still going to school. She disagrees and said age shouldn't be an excuse to stop learning - especially since you can do it online and from anywhere in the world. "Anybody thinking of going back to school, you're never too old to learn," she said. "If you're not local, you can go to school anywhere. It's online. ... Today there were 60 different countries in the graduation ceremonies represented this weekend. So if you're thinking about going back to school, stop thinking and do it."
Joe Cote is a staff writer at Southern New Hampshire University. Follow him on Twitter @JoeCo2323.
Explore more content like this article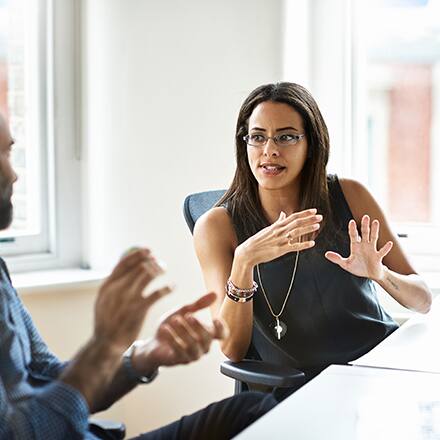 What Can I Do With a Master's in Public Administration?
October 22, 2019
Whether you want to serve the public through government work or help nonprofit organizations and private businesses do more for the common good, a career in public administration could be right for you.
By earning a master's in public administration, jobs across many fields may be available.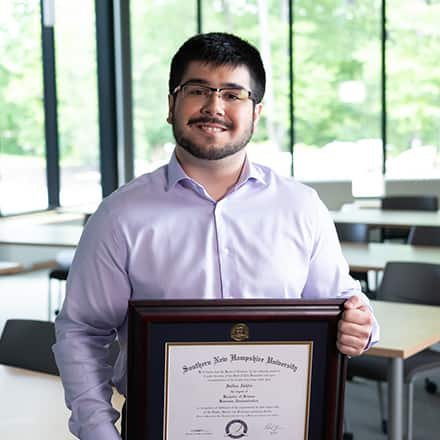 From Gamer to Game-Changer & First-Generation College Graduate
September 20, 2019
During an ice breaker exercise in Sultan Akhter's very first Southern New Hampshire University class, he said he was interested in gaming. Little did he know, he'd become a game-changer in college and discover a career path that will support students just like him.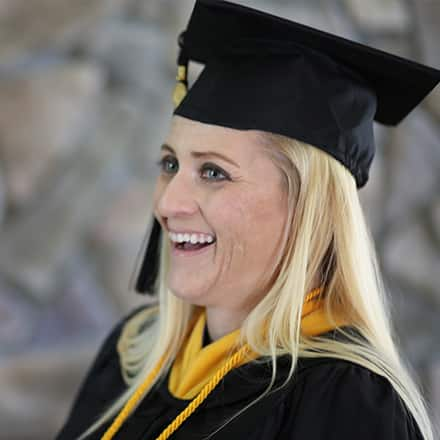 High Honors: Kimberly Cartier '19 Gave It Everything She Had
September 18, 2019
When Kimberly Cartier traveled to an over-55 community in Litchfield, New Hampshire on Monday with her parents, she thought the family was gathering in recognition of her grandmother, Ruth Roulx, a resident at the community. Little did she know a surprise diploma delivery was in the works, along with a celebration in her honor.