The MBA That Fits Your Life
Under $19K total tuition
Accredited by ACBSP
Build analytical thinking, problem-solving and other vital skills
Curriculum revised in 2021
Earn credentials along the way
Expected job growth of 28% by 2031 for logisticians1
Online Master's in Supply Chain Management and Operations MBA Overview
Fit your professional goals into your busy schedule when you earn the new Master of Business Administration (MBA) in Operations and Supply Chain Management from Southern New Hampshire University.
This MBA degree can deepen your understanding of procurement, transportation planning, inventory control and warehouse management. It can also help strengthen your knowledge of customer service standards in both national and global markets.
With curriculum revised in 2021, this MBA program is filled with business practices that are key to supply chain. And the leadership skills taught throughout the program have been designed to help you impact teams and individuals throughout an organization.
SNHU's online MBA program is one of the most affordable in the nation – now with a total tuition investment of $18,810. And coursework can be completed in about a year if you opt to enroll full-time. And while SNHU's MBA program is efficient and cost-effective, students will still find the rigor and complexity expected from a Master of Business Administration program.
From recent undergraduates to established professionals, this program is ideal for anyone looking to strengthen their marketability, enhance their business skill sets and increase career opportunities with a business degree.
What You'll Learn
Integrate, synthesize and apply business practices in an operations management context
Analyze and interpret data for decision-making
Cultivate globally aware and culturally responsive teams and organizations
Create and implement plans around culture, ethical and legal standards, and sustainable practices
How You'll Learn
At SNHU, you'll get support from day 1 to graduation and beyond. And with no set class times, 24/7 access to the online classroom and helpful learning resources along the way, you'll have everything you need to reach your goals.
Online Education Leads to Success in Operations and Supply Chain Management
Southern New Hampshire University undergraduate business alum Rick Drumm '05 shares his experience of working within the manufacturing industry and how his online degree helped him further his career.
Career Outlook
A growing understanding of the critical nature of supply chain operations makes this program a highly valued degree. The MBA in Operations and Supply Chain Management from Southern New Hampshire University combines quantitative, analytical and problem-solving skills. This results in an education that can prepare you to succeed in a high-demand industry.
The ability to combine operational function with technology, data analysis and automation are crucial for a wide array of business operations. With the workforce more remote than ever, the more skilled you are in business practices, finance, economics and especially decision-making, the better positioned you may be to lead.
Our master's in supply chain management MBA program is designed to set you up for success in this increasingly important and in-demand field.
Earning your MBA in Operations and Supply Chain Management degree online at SNHU can help you develop a diverse set of leadership and management skills.
Where Could You Work?
Logistics
Analyze and coordinate an organization's supply chain. As a logistician, you would be responsible for the life cycle of creating a product, including production, distribution and delivery.
Operations research
Use data mining and statistical analysis to solve high-level problems for your organization. An interest in economics, math and finance are helpful with these roles.
Inventory
Manage large inventories for organizations as an inventory control manager. You'll put your logistics skills to work in this role.
Quality assurance
Coordinate your organization's quality control policies while improving efficiencies. This can involve increasing profitability by reducing waste.
Industrial manufacturer
Oversee daily operations of a factory or other business. You could be responsible for the staffing and processes that result in creating a wide array of goods and services.
Plants and warehouses
Monitor storage and shipping logistics for an organization. These roles involve logistical and analytical skills as well as strong staff management and teamwork skills.
MBA graduates are still some of the most sought-after and employable in today's market. It is one the most respected and versatile degrees in business, and demand remains high by both degree-seekers and employers.
Job prospects for those with an MBA in supply chain management appear to be much faster than other occupations in the coming years.1
Job Growth
Job opportunities for operations research analysts are predicted to grow quite a bit, at 23% between now and 2031, and 28% for logisticians.1
Salary
The U.S. Bureau of Labor Statistics sites a median annual salary of $82,360 for operations research analysts, and $77,030 for logisticians.1
Thinking about those positions from a leadership perspective, it's important to note that an MBA qualifies you for management-level or above careers across many business disciplines (operations, marketing, finance, human resources, etc.) Through 2031, the BLS projects 8% growth.1 The salary is impressive, as well: In 2021, the median annual wage for management occupations was $102,450, which was the highest of all the major occupational groups.1
According to a Graduate Management Admission Council (GMAC) Enrolled Student Survey, almost 8 in 10 enrolled students agree that a graduate business education is a worthwhile investment, even in times of economic uncertainty.2 Most survey respondents felt confident in their employability in the face of the many challenges imposed by the global coronavirus pandemic.2
Even in the wake of so much change, we continue to persevere. Take a look at some of the most significant findings from the 2021 GMAC Demand for Graduate Management Talent Survey3:
Demand for graduate management talent is returning to pre-pandemic levels
Growth in the technology sector has fueled hiring of business school grads
Transforming business models are in need of MBAs to help with holistic re-structuring (fueled by pandemic)

MBAs have crucial skills necessary in times of uncertainty, like strong abilities in problem-solving, strategic planning, and communication

MBAs command some of the highest average starting salaries: $115,000 median starting salary for MBAs
Top needed skills from MBAs include; leadership, strategy and innovation, decision-making, and strategic and systems skills,

All of the above are incorporated into the SNHU MBA, and embedded industry-aligned credentials are offered in many of these skill areas

84% of online MBA programs saw application growth in 2021
Start Your Journey Toward an Online MBA in Supply Chain Management
Why SNHU for Your MBA in Supply Chain Management & Operations
Flexible
With no set class meeting times, you can learn on your schedule and access online course materials 24/7.
Affordable
As part of our mission to make higher education more accessible, we're committed to keeping our tuition rates low. In fact, we offer some of the lowest online tuition rates in the nation.
Prior coursework and work experience could also help you save time and money. SNHU's transfer policy allows you to transfer up to 12 credits from your previous institution. You could also earn college credit for previous work experience.
Respected
Founded in 1932, Southern New Hampshire University is a private, nonprofit institution with over 160,000 graduates across the country. SNHU is accredited by the New England Commission of Higher Education (NECHE), a regional accreditor, which advocates for institutional improvement and public assurance of quality.
Recently, SNHU has been nationally recognized for leading the way toward more innovative, affordable and achievable education:
"Most Innovative" regional university honors from U.S. News & World Report each year since 2015
A $1 million grant from Google.org to explore soft skills assessments for high-need youth
Recognition as a 2017 Digital Learning Innovator by the Online Learning Consortium
Network
At Southern New Hampshire University, you'll have access to a powerful network of more than 300,000 students, alumni and staff that can help support you long after graduation. Our instructors offer relevant, real-world expertise to help you understand and navigate the field. Plus, with our growing, nationwide alumni network, you'll have the potential to tap into a number of internship and career opportunities.
93.6% of online students would recommend SNHU (according to a 2022 survey with 17,000+ respondents). Discover why SNHU may be right for you.
Expanding access to quality higher education means removing the barriers that may stand between you and your degree. That's why you can apply at any time and get a decision within days of submitting all required materials:
Acceptance decisions are made on a rolling basis throughout the year for our 5 graduate terms.
If you're ready to apply, follow these simple steps to get the process going:
A Concentration to Boost your Career

Dr. Zuzana Buzzell, associate dean of business programs at SNHU
"[Supply chain] is a very sought-after career. [Working in supply chain management] is beneficial for learners looking to enter the field of operation management or someone switching careers with other experiences."
Courses & Curriculum
Revised in 2021, our supply chain online MBA program was decreased to just 10 courses – giving you the ability to complete the degree in just over a year, should you attend full time.
Benefits of the new curriculum include the opportunity to earn credentials throughout your program, multimedia content and scenario-based learning activities.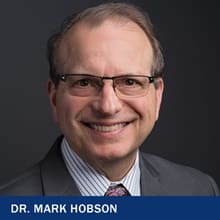 "Scenario-based learning provides learners the ability to practice using what they learn and apply it to a real-world scenario of a likely business problem," said Dr. Mark Hobson, senior associate dean of business at Southern New Hampshire University. "It will appear in every course. It places the learner inside a novel experience with learning tools and an instructor who acts like a coach and mentor."
Of the 10 classes that make up the online master's in supply chain management MBA program, 7 of them are part of your business core. Here, you'll learn traditional topics like marketing, accounting and decision-making, but instead of learning about each class by class, they're woven throughout the curriculum, so you can better learn how the skills you're developing work with each other.
You'll then have 3 courses that make up the concentration dedicated to the close application of operations and supply chain principles, including courses like:
Quantitative Analysis for Decision Making:

Survey the mathematical, probability and statistical tools available for assisting in the operation and management of industrial organizations.

Operation Management: Study key concepts of production and operations. It includes study of a variety of methods and techniques used in their management.
Supply Chain Management: Analyze the role and activities of those involved in supply chain management decision making. The course emphasizes the importance of all aspects of managing the supply chain, including transportation planning, inventory control and warehouse management.
The supply chain courses provide supplemental material to that of the major core. You'll graduate knowing how to provide the right product at the right time in the right quantity to meet customer needs.
This degree program "provides a balanced skills-based curriculum to provide learners with a fast track career advancement opportunity," said Dr. Zuzana Buzzell, associate dean of business programs at Southern New Hampshire University.
Southern New Hampshire University's MBA programs include cross-cutting themes of leadership, strategy, ethics, management, technology and innovation. The program is integrated with new learning experiences and formats including;
Scenario-based learning,

 where learners practice and problem-solve within real-world business scenarios and instructors act as mentors

Multimedia, including animations for complex topics, video featuring industry leaders sharing business insights and video communication tools
Timely resources, like carefully selected, relevant resource material from leading professional organizations and publications 
Embedded credentials from external partners, allowing for the chance to earn more than just their degree, students partake in a selection of either integrated or optional credentialing opportunities as a way to enhance their learnings and their overall marketability in the field

Credentialing opportunities include foundational and advanced hands-on learnings in tools such as Power BI, MS Excel and Tableau as well as enhancement of soft skills such as human intelligence and strategy implementation.

Fluid learning paths, with more flexibility than ever before in assignment due dates and fluidity of learning with assignments that span multiple modules with interconnected themes to draw relationships between business principles
Online MBA students can also pursue a graduate certificate in supply chain management beyond the standard degree program. This option allows you to list another significant credential on your resume with minimal additional coursework. The certificate consists of 4 required courses plus an additional 6 credits of your choice of several different operations and supply chain management courses.
Don't have a business background? No problem. Our MBA is accessible to everyone. Interested students must have a conferred undergraduate degree for acceptance, but it can be in any field. Those without an undergraduate degree in logistics, business or a related field may be asked to complete up to 2 foundation courses to get started as to adequately prepare themselves for the rigor that is to be expected with any MBA program. These foundations cover essential business skill sets and can be used to satisfy elective requirements for the general-track MBA. With foundations, the maximum length of your online MBA would be 36 credits.
Attend full time or part time. Students in the MBA have the option to enroll full time (at 2 classes per term) or part time (with 1 class per term). Full-time students should be able to complete the program in about 1 year, while part-time students could finish in about 2 years. Our SNHU students are busy, often juggling jobs, family and other obligations, so you may want to work with your academic advisor to identify the course plan that works for you. The good news is, you can switch from full time to part time and back again as often as you want.
List of Courses
Courses May Include
MBA Operations and Supply Chain Management
MBA 530
Leading People and Organizations
Impactful leaders have the ability to define direction, understand their uniqueness, communicate effectively, and use emotional intelligence to lead people, teams, and organizations. Students will explore leadership theories, issues, and trends, while also applying evidence-based methodologies and tools to assess and elevate their personal leadership plan. By connecting leadership theories and methodologies to trends, challenges, and opportunities facing leadership, this course will help students to effectively lead and empower others.
MBA 580
Innovation and Strategy for High-Performance Organizations
High performance organizational leaders cultivate innovative thinking and processes and their application to developing successful business strategies. Students will analyze the attributes of innovative thinkers and cultures and how organizational structure and policy can promote or inhibit innovation. The course will explore the market and technology forces that drive the adoption of innovation and the tools and methods--such as risk analysis, economic analysis, statistics, and forecasting--to drive the analysis, selection, and implementation of innovative products and processes.
QSO 510
Quantitative Analysis for Decision Making
This is a survey of the mathematical, probabilistic and statistical tools available for assisting in the operation and management of industrial organizations.
QSO 600
Operations Management
This is a study of the concepts of production and operations and of a variety of methods and techniques used in their management. Background preparation: 6 credit hours in economics.
QSO 630
Supply Chain Management
This course analyses the role and activities of those involved in supply chain management decision making. It emphasizes the importance of transportation planning, inventory control, warehouse management, development of customer service standards, and procurement in the design and operation of supply and distribution systems. The importance of information systems and the internet in supporting such activities is also discussed. Special attention is given to the close working relationships with managers in other functional areas including information systems, marketing, and international operations.
Total Credits: 30
Minimum Hardware Requirements
| Component Type | PC (Windows OS) | Apple (Mac OS) |
| --- | --- | --- |
| Operating System | Currently supported operating system from Microsoft. | Currently supported operating system from Apple. |
| Memory (RAM) | 8GB or higher | 8GB or higher |
| Hard Drive | 100GB or higher | 100GB or higher |
| Antivirus Software | Required for campus students. Strongly recommended for online students. | Required for campus students. Strongly recommended for online students. |
| SNHU Purchase Programs | | |
| Internet/ Bandwidth | 5 Mbps Download, 1 Mbps Upload and less than 100 ms Latency | 5 Mbps Download, 1 Mbps Upload and less than 100 ms Latency |
Notes:
Laptop or desktop?  Whichever you choose depends on your personal preference and work style, though laptops tend to offer more flexibility.
Note:  Chromebooks (Chrome OS) and iPads (iOS) do not meet the minimum requirements for coursework at SNHU. These offer limited functionality and do not work with some course technologies. They are not acceptable as the only device you use for coursework. While these devices are convenient and may be used for some course functions, they cannot be your primary device. SNHU does, however, have an affordable laptop option that it recommends: Dell Latitude 3301 with Windows 10.
Office 365 Pro Plus is available free of charge to all SNHU students and faculty. The Office suite will remain free while you are a student at SNHU. Upon graduation you may convert to a paid subscription if you wish. Terms subject to change at Microsoft's discretion. Review system requirements for Microsoft 365 plans for business, education and government.
Antivirus software: Check with your ISP as they may offer antivirus software free of charge to subscribers.
Master of Business Administration (MBA) Technical Requirements
Video Communication Platform:
Mac or PC desktop or laptop (not a mobile device or tablet)
Webcam
Microphone
Required: At least 1 Mbps upload/download speed
Learn more about our detailed technical requirements
Internet Connectivity for Virtual Labs:
Recommended: 5Mbps upload/download speed with less than 40ms latency
University Accreditation
Southern New Hampshire University is a private, nonprofit institution accredited by the New England Commission of Higher Education (NECHE) as well as several other accrediting bodies.
Tuition & Fees
Tuition rates for SNHU's online degree programs are among the lowest in the nation. We offer a 25% tuition discount for U.S. service members, both full and part time, and the spouses of those on active duty.
Online Graduate Programs
Per Course
Per Credit Hour
Annual Cost for 15 credits
Degree/Certificates
$1,881
$627
$9,405
Degree/Certificates
(U.S. service members, both full and part time, and the spouses of those on active duty)*
$1,410
$470
$7,050
Tuition rates are subject to change and are reviewed annually.
*Note: students receiving this rate are not eligible for additional discounts.
Additional Costs:
$150 Graduation Fee, Course Materials ($ varies by course)
Frequently Asked Questions
What can you do with a master's in supply chain management?
If you have a head for business, a love of systems and logistics and you enjoy providing a great consumer experience, a rewarding career in operations and supply chain management awaits.
Some of the growing and dynamic ways you can apply your master's in supply chain management are:
Consultant work. Apply your logistics and management skills to lead a company with its vendor relations and inventory management.
Project management. Help a company devise processes to coordinate resources and activities in order to increase revenue.
Supply chain management. Manage all aspects of the life cycle of a product, from raw materials to production and delivery.
Logistics. Coordinate transportation services, fleet management or inventory design.
Strategy. Collaborate with others to identify and execute goals to streamline processes.
One thing each of these roles has in common is the need to deeply understand the operational logistics of any organization. Being able to understand and design internal systems as well as manage the full life cycle of a product can provide you with a rewarding, long-term career.
Is a master's degree in supply chain management worth it?
If you have a knack for business and enjoy logistics and all things systems related, a career in supply chain management could be very rewarding.
This is an in-demand field that is expected to grow even more given the recent worldwide health crisis. One thing that became apparent very quickly with the global pandemic is the need for a healthy, functioning supply chain. In fact, warehouse and other supply chain personnel quickly became known as essential.
The supply chain field is increasingly automated and dependent on the internet, which makes supply chain a field that is poised to take full advantage of increasing artificial intelligence (AI) and automation changes in every industry.
A career in supply chain management incorporates quantitative, analytical and problem-solving skills, coupled with strong customer service and communication skills. If that describes you, you may enjoy a career in logistics, systems management or operations strategy.
What is the scope of an MBA in Supply Chain Management?
A strong supply chain is important for a healthy economy. With that in mind, an MBA in supply chain management ensures you have the skills and knowledge required to keep a business running smoothly.
First, you'll gain a solid foundation of business courses. The online MBA in supply chain management curriculum covers principles of business and entrepreneurship, finance and accounting, marketing and strategy. Because every business involves working with people, you'll cover ethics, corporate culture and customer service as well.
Then you can build on your business knowledge and experience with courses specifically focused on organizational management and supply chain. These courses cover the effective management of resources and business activities that produce goods and services in the manufacturing industry. They also address the strategies and concepts for integrating different aspects of businesses, including supplies, warehouses, transportation and retailers.
"Our curriculum is designed to incorporate the necessary specialized skills such as communication with supervisors, peers or subordinates and organizing, planning and prioritizing work," said Dr. Zuzana Buzzell, associate dean of business programs at Southern New Hampshire University. "We have also incorporated case studies and assignments that require advanced Excel skills and inductive reasoning, which are all very in-demand skills."
Is supply chain management a good career?
The field of supply chain offers something for everyone. Grounded in business and economics, there are ample opportunities to put your strategic thinking and logistics skills to work. Perhaps you enjoy logistics and functional processes or the thought of leading a team. No matter your interest, there is room to put your strengths and interests to work within the growing field of supply chain management.
"The pandemic really brought to the forefront the importance of having specialists in the supply management field," said Dr. Zuzana Buzzell, associate dean of business programs at Southern New Hampshire University. An MBA that focuses on operations and supply chain helps managers "better understand the needs of their business, how to update their inventory policies and plan new parameters for ordering."
In this degree program, you'll learn to "focus on production, agility and also evaluate business preparedness from a global point of view," said Buzzell.
Do you need an MBA for supply chain management?
No, but like with most career opportunities, the right degree can help you advance. In an increasingly competitive job market, the need to stand out among the best can help you get ahead.
With an MBA in Operations and Supply Chain Management from Southern New Hampshire University, you'll earn a top-notch degree that marries advanced business fundamentals and supply chain know-how to help businesses function effectively and efficiently.
Plus, the simple act of learning online can be an asset. Not only will you have the ability to complete the degree on your schedule, you'll also demonstrate a level of technology and internet savvy that can make you extra-competitive in today's tech-heavy job market.
Because this degree has such a strong foundation in business and economics, you can also pivot your career as the field changes.
Are supply chain jobs in demand?
Yes, perhaps more than ever before. As the COVID-19 pandemic has shown us, it's clear that a strong supply chain is the cornerstone of a healthy economy. Drastic overnight shifts in protocols and demand favored only the most advanced supply chains. Furthermore, it helped organizations identify gaps in their systems and use their advanced abilities to adapt to significant supply and demand changes overnight.
The need for strong critical thinking and communication skills will also remain in demand in any business environment. Applying analytical and problem-solving skills to a variety of business practices will help you stay at the top of your field.
"This MBA provides a well-rounded education," said Dr. Zuzana Buzzell, associate dean of business programs at Southern New Hampshire University. "Learners gain a lot of soft skills, which are now in high demand. Having a specialization differentiates candidates and makes them stand out on the job market."
Related Articles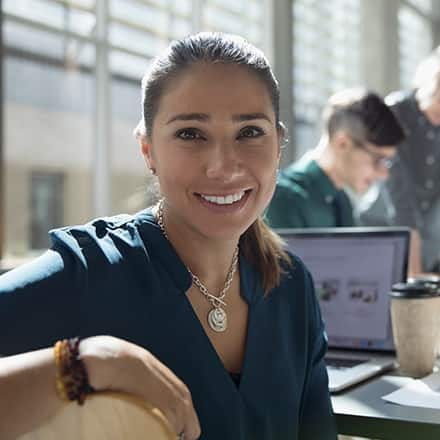 While many accounting degree holders find work as certified accountants and analysts, similar professions are also available across many industries. The analytical and critical thinking skills gained in an accounting program can help prepare you for more careers than you might think.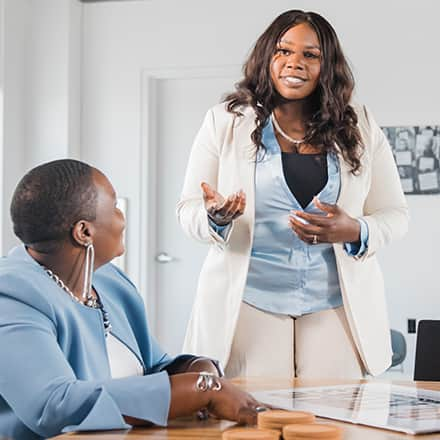 If you have worked for a bad leader, you likely already have the answer to why good leadership matters. Good leadership can make the difference between enjoying your job and tolerating your job. Here are 10 qualities of a good leader that can benefit teams and organizations.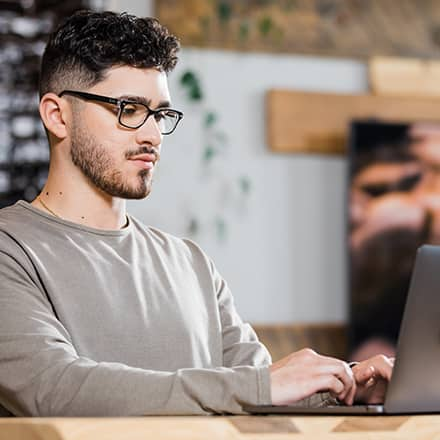 The fundamentals of digital marketing, or internet-based marketing efforts, refer to the guiding principles that can help lead your strategy and result in successful marketing campaigns. Digital marketing is all about sharing content with the aim of engaging and influencing potential customers.
References
Sources & Citations (1, 2, 3)
1Bureau of Labor Statistics, U.S. Department of Labor, Occupational Outlook Handbook, on the internet at:
https://www.bls.gov/ooh/business-and-financial/logisticians.htm (viewed Nov. 14, 2022)
https://www.bls.gov/ooh/math/operations-research-analysts.htm (viewed Nov. 14, 2022)
https://www.bls.gov/ooh/management/home.htm (viewed Nov. 14, 2022)
Cited projections may not reflect local or short-term economic or job conditions and do not guarantee actual job growth.
22021 GMAC Enrolled Student Survey, on the internet at: https://www.gmac.com/-/media/files/gmac/research/enrolled-students/2021_gmac_enrolledstudentsurvey_report.pdf (viewed Jan. 31, 2022)
32021 GMAC Demand of Graduate Management Talent, on the internet at: https://www.gmac.com/-/media/files/gmac/research/employment-outlook/2021_crs-demand-of-gm-talent.pdf (viewed Jan. 31, 2022)