Learn to Lead in Project Management
$330/credit (120 total credits)
Transfer up to 90 credits
Average salary of $111,399 for project managers1
Prepares graduates to take the CAPM®
Program accredited by ACBSP
No application fee or SAT/ACT scores required
Online Project Management Degree Concentration Overview
Technology keeps advancing. Consumer demands keep growing. The global marketplace gets more competitive every day. That's the reality of today's ever-evolving business world. And it's radically changing the way companies get work done.
With a Bachelor of Science (BS) in Business Administration with a concentration in Project Management, you can develop the fundamental skills employers are looking for. As a PMI Registered Education Provider, SNHU provides the solid foundation you'll need to thrive in "The Project Economy."
PMI coined the term "Project Economy" to describe the shift in the way "people do what they do and how organizations achieve their goals, create change, and deliver value." Organizations define work by what needs to get done and how to do it, which means our economy is being driven by project work.1
Project managers are integral to The Project Economy. They coordinate schedules, estimate costs, create budgets, analyze risk and report progress. They need some degree of technical aptitude to accomplish these tasks. To be truly effective, they also need several essential soft skills, including:
Communication: Organizations have internal stakeholders, clients and vendors. Good project managers interact well with all of them.
Critical thinking: Every new project comes with unknowns. Project managers know how to ask questions and solve problems.
Leadership: Project management means team management. And that means coaching, motivating and leading.
Negotiation: Skillful diplomacy helps resolve issues. It also helps get projects done on time and on budget.
Organization: As priorities shift, project managers need to coordinate schedules and adjust timelines on the fly.
Self-motivation: Good project managers have the inner drive to see a project through to its successful completion.
In addition to enhancing your soft skills, the 120-credit online project management degree can help you develop a career-ready set of job skills.
No matter which methodologies or strategies you use, you can learn to manage risks, resources and people through every project phase. Upon completion of your project management degree, you'll know what it takes to be a strong project manager.
For those interested in furthering their education in project management, SNHU offers the fully online MBA in Project Management as well as the MS in Project Management and Operations.
Become a Certified Associate in Project Management (CAPM)®
Want to earn a certification that can help position you for success in the job market? This online project management bachelor's degree offers the QSO-345: Project Management for CAPM® Certification course. This elective course prepares you to take the PMI® Certified Associate in Project Management® exam. Already have your CAPM®? You're a step ahead. As a PMI registered education provider, Southern New Hampshire University allows you to transfer it in for credit with Credit for Prior Learning.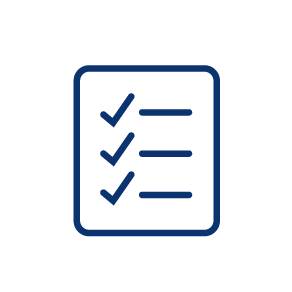 What You'll Learn
Planning, executing and closing projects on time and on budget
Application of industry-leading tools and methodologies
Setting timelines, estimating costs and creating budgets
Allocating resources, analyzing risk and reporting progress
Critical thinking and organizational skills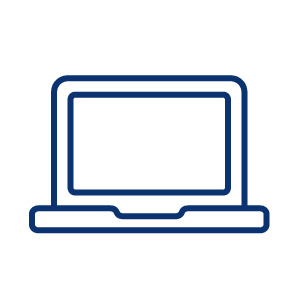 How You'll Learn
At SNHU, you'll get support from day 1 to graduation and beyond. And with no set class times, 24/7 access to the online classroom, and helpful learning resources along the way, you'll have everything you need to reach your goals.
Career Outlook
In a recent report, the Project Management Institute noted that as "the global economy has become more project-oriented," demand for skilled project managers has skyrocketed.1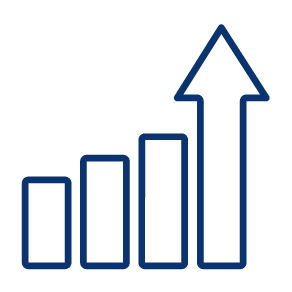 Job Growth
With more and more industries becoming project-oriented, PMI estimates that the global workforce will need 25 million new project management professionals by 2030 to meet growing demand.1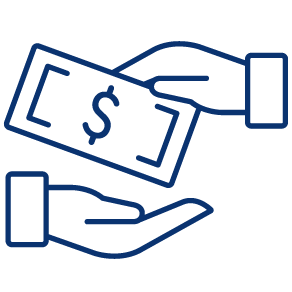 Salary
The BLS projected 7% growth through 2031 for project management specialists – about as fast as the average of all occupations.2
SNHU's online project management degree helps open career opportunities in this growing field across a wide range of industries. The PMI report lists the following leading industry sectors:1
Finance and insurance
Healthcare
Information services and publishing
Management and professional services
Manufacturing and construction
Oil and gas
Utilities
Within these industry sectors, you could find yourself in a number of roles:
Project Manager
Intake, plan and execute projects through defined processes and scope to support businesses running smoothly and efficiently.
Operations Manager
Take charge of operational activities at every level of your organization. Manage end-to-end workflows and stakeholders to ensure products and services are produced and delivered effectively.
Process Improvement Manager
Understand business objectives, analyze performance and identify areas of improvement. Make informed recommendations and manage the implementation of new processes.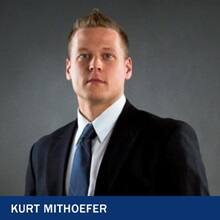 Businesses are seeing a lot of value in having a lead person drive a project – start to finish – and hopefully achieve the vision of that project," said Kurt Mithoefer, SNHU's assistant vice president of planning and value creation.
Mithoefer's passion for project management began when he found a way to automate his work in compliance for a pharmaceutical company. After going back to school part time to earn his project management degree, he began managing the company's construction and IT infrastructure projects.
You may be wondering: Why not just learn project management on the job?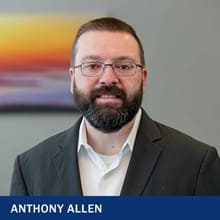 "Learning and mastering project management in that way takes a lot of trial and error, which is expensive," said Anthony Allen, SNHU's business faculty lead. "A company or organization's stakeholders and shareholders don't want to hear that you're experimenting. They want results. A project management certification or concentration on your resume signals you have the training and education to get results. And that puts you a notch above the competition."
That was certainly true for Andi Axline '21, who enrolled in the project management program at SNHU after realizing it was time for her to switch professions.
"My main goal was to make a career change, and I got my foot in the door at one of the largest logistics companies in the U.S. before totally completing the program," said Axline. "I feel that the knowledge I gained was so well rounded and relevant to my career aspirations."
Start Your Journey Toward an Online Project Management Degree Concentration
Why SNHU for Your Online Project Management Degree Concentration
Flexible
With no set class meeting times, you can learn on your schedule and access online course materials 24/7.
Affordable
As part of our mission to make higher education more accessible, we're committed to keeping our tuition rates low. In fact, we offer some of the lowest online tuition rates in the nation.
Prior coursework could also help you save time and money. SNHU's transfer policy allows you to transfer up to 90 credits toward your bachelor's degree and 45 credits for an associate degree from your previous institutions—that means you could save up to 75% off the cost of tuition. You could also save time and money by getting college credit for previous work experience, or by taking advantage of military discounts and employer tuition assistance if available to you.
Respected
Founded in 1932, Southern New Hampshire University is a private, nonprofit institution with over 160,000 graduates across the country. SNHU is accredited by the New England Commission of Higher Education (NECHE), a regional accreditor, which advocates for institutional improvement and public assurance of quality.
Recently, SNHU has been nationally recognized for leading the way toward more innovative, affordable and achievable education:
U.S. News & World Report named SNHU the 2021 Most Innovative University in the North and one of the nation's "Best Regional Universities"
Awarded the 21st Century Distance Learning Award for Excellence in Online Technology by The United States Distance Learning Association (USDLA)
A $1 million grant from Google.org to explore soft skills assessments for high-need youth
Network
At Southern New Hampshire University, you'll have access to a powerful network of more than 300,000 students, alumni and staff that can help support you long after graduation. Our instructors offer relevant, real-world expertise to help you understand and navigate the field. Plus, with our growing, nationwide alumni network, you'll have the potential to tap into a number of internship and career opportunities.
93.6% of online students would recommend SNHU (according to a 2022 survey with 17,000+ respondents). Discover why SNHU may be right for you.
Expanding access to quality higher education means removing the barriers that may stand between you and your degree. That's why you can apply at any time and get a decision within days of submitting all required materials:
Completed free undergraduate application
Prior transcripts, which we can retrieve at no cost to you
Test scores are not required as part of your application
Acceptance decisions are made on a rolling basis throughout the year for our 6 (8-week) undergraduate terms.
If you're ready to apply, follow these simple steps to get the process going:
If you have questions or need help filling out your application, call 1.888.387.0861 or email enroll@snhu.edu.
Courses to Prepare for Your Career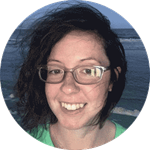 Andi Axline '21
"Project management seemed like a good choice to study because I could take the knowledge of managing projects to whatever business sector I wanted. Before I finished my final term at SNHU, I was offered a position at one of the largest logistics companies in the U.S."
Courses & Curriculum
In a project management degree program, you'll explore project management methodologies and learn tools and practices for creating and completing organizational projects. You'll also lay a solid foundation of business knowledge.
In addition to the online business degree core, this project management concentration focuses on such key areas as:
Inventory control
Logistics
Management of demand forecasting
Production planning
Quality control
Supply chain management
The concentration consists of 5 courses. You'll get to choose between Project Management and Project Management for CAPM® Certification, then complete the four remaining classes (Project Contracting and Procurement, Resource Estimating and Scheduling, Integrated Cost and Schedule Control, and Adaptive Project Management).
Courses in our online project management degree are taught by highly regarded, accomplished faculty. SNHU's online instructors reflect the advanced academic qualifications and practical experience of a top-ranked, accredited university. The expertise in project management they bring to the classroom helps to bridge the gap between theory and practice. Under their expert instruction, you'll study leading-edge techniques as well as principles that have stood the test of time.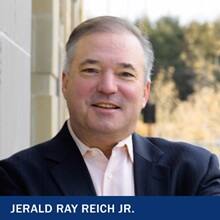 "All my instructors were a wealth of information concerning the classes they taught," said Jerald Ray Reich Jr. '21. "And all my classes have provided takeaways that I use in my everyday work and personal life."
Some of those lessons date to the 1950s when project management became a recognized field, forged by the likes of Walt Disney.
"One of the greatest project managers was the late, great Walt Disney," said Kurt Mithoefer, SNHU's assistant vice president of planning and value creation.
Mithoefer credits Disney with one of the best definitions of project management: "Of all the things I've done, the most vital is coordinating the talents of those who work for us and pointing them at a common goal."
Identifying required skill sets. Juggling shifting priorities. Unifying a diverse group of individuals toward a common goal. This project management bachelor's degree online provides the education you'll need to fulfill these responsibilities and more – and succeed in this increasingly vital and rewarding field.
Curriculum Requirements & Resources
Business Core
Business programs require learners to complete the Business core program, which includes a variety of business-specific courses. This program focuses on 10 core competencies to prepare you for success wherever you go.
General Education
All undergraduate students are required to take general education courses, which are part of SNHU's newly redesigned program, The Commons. The goal of The Commons' curriculum is to empower you with some of the most in-demand skills, so you can succeed not only in your academic career, but in your personal and professional life too.
Technology Resources
We provide cloud-based virtual environments in some courses to give you access to the technology you need for your degree – and your career. Learn more about our virtual environments.
Earn Math Credits
Save time and tuition with our Pathways to Math Success assessments. Depending on your scores, you could earn up to 12 math credits – the equivalent of 4 courses – toward your degree for less than $50 per assessment. For additional information, or to register for a Pathways to Math Success assessment, contact your admission counselor or academic advisor today.
List of Courses
Courses May Include
BS in Business Administration Project Management Online
QSO 349
Project Contracting and Procurement
This course addresses the process of acquiring products, resources, services, or results from outside the project team. How to plan procurement management, conduct procurements, control procurements, and close procurements is covered.
QSO 355
Resource Estimating and Scheduling
Project managers are responsible for keeping projects on time, on budget, and within scope. This course reviews the critical processes of activity definition, resource estimating, and scheduling.
QSO 420
Integrated Cost and Schedule Control
This course reviews cost and schedule control techniques that are integrated with project scope as well as overseeing a cost and schedule plan aligned to that scope. The importance of measuring a project's performance using Earned Value Management (EVM) is reviewed.
QSO 435
Adaptive Project Management
Adaptive project management recognizes the nature of changing business processes and goals and the need for iterative techniques to ensure business results are achieved. Agile frameworks including Scrum are reviewed.
Total Credits: 120
Minimum Hardware Requirements
| Component Type | PC (Windows OS) | Apple (Mac OS) |
| --- | --- | --- |
| Operating System | Currently supported operating system from Microsoft. | Currently supported operating system from Apple. |
| Memory (RAM) | 8GB or higher | 8GB or higher |
| Hard Drive | 100GB or higher | 100GB or higher |
| Antivirus Software | Required for campus students. Strongly recommended for online students. | Required for campus students. Strongly recommended for online students. |
| SNHU Purchase Programs | | |
| Internet/ Bandwidth | 5 Mbps Download, 1 Mbps Upload and less than 100 ms Latency | 5 Mbps Download, 1 Mbps Upload and less than 100 ms Latency |
Notes:
Laptop or desktop?  Whichever you choose depends on your personal preference and work style, though laptops tend to offer more flexibility.
Note:  Chromebooks (Chrome OS) and iPads (iOS) do not meet the minimum requirements for coursework at SNHU. These offer limited functionality and do not work with some course technologies. They are not acceptable as the only device you use for coursework. While these devices are convenient and may be used for some course functions, they cannot be your primary device. SNHU does, however, have an affordable laptop option that it recommends: Dell Latitude 3301 with Windows 10.
Office 365 Pro Plus is available free of charge to all SNHU students and faculty. The Office suite will remain free while you are a student at SNHU. Upon graduation you may convert to a paid subscription if you wish. Terms subject to change at Microsoft's discretion. Review system requirements for Microsoft 365 plans for business, education and government.
Antivirus software: Check with your ISP as they may offer antivirus software free of charge to subscribers.
University Accreditation
Southern New Hampshire University is a private, nonprofit institution accredited by the New England Commission of Higher Education (NECHE) as well as several other accrediting bodies.
Tuition & Fees
As a private, nonprofit university, we're committed to making college more accessible by making it more affordable. That's why we offer some of the lowest online tuition rates in the nation.
We also offer financial aid packages to those who qualify, plus a 30% tuition discount for U.S. service members, both full and part time, and the spouses of those on active duty.
| Online Undergraduate Programs | Per Course | Per Credit Hour | Annual Cost for 30 credits |
| --- | --- | --- | --- |
| Degree/Certificates | $990 | $330 | $9,900 |
| Degree/Certificates (U.S. service members, both full and part time, and the spouses of those on active duty)* | $693 | $231 | $6,930 |
Tuition Rates are subject to change and are reviewed annually. *Note: students receiving this rate are not eligible for additional discounts.
Additional Costs No Application Fee, Course Materials ($ varies by course)
Frequently Asked Questions
What kind of degree do you need for project management?
While it's possible to transition to project management from another field, most employers look for an undergraduate degree at a minimum. Earning your project management degree sets you on the right path toward a successful career in this growing field.
SNHU's undergraduate business administration degree equips you with the business acumen to understand how organizations run. The online project management degree concentration exposes you to the methodologies and standard tools and practices for creating and completing organizational projects. It also lays a solid foundation to develop project management skills like production planning, inventory control, logistics, supply chain management and quality control.
In addition to earning a project management degree, gaining professional project management qualifications can help you stand out among a crowded field of applicants. The Certified Associate in Project Management (CAPM)® certification from PMI, for example, tells employers you have a strong background of educational and professional experience.
The CAPM® is a global standard that not only enhances your professional credibility. It improves your effectiveness as a project manager, whether working on or with project teams. Combined with a project manager degree, CAPM® certification can give you the skills you need to succeed as a project manager and help you find work in today's fastest-growing industries.
What jobs can you get with a project management degree?
A business administration degree with a project management concentration prepares you for a number of entry-level positions, including project coordinator or program manager. These positions are critical roles in professional, scientific and technical services, as well as manufacturing, finance and insurance.
Combined with your project management degree, the Certified Associate in Project Management (CAPM)® certification can expand your opportunities and boost your salary.
An online master's in project management coupled with Project Management Professional (PMP)® certification opens the door to an even wider range of career options, including:
Inventory manager
Operations manager
Operations planner
Process improvement manager
Program manager
Project manager
Purchasing manager
Quality assurance manager
Supply chain manager
Several leading industry sectors may offer your best career options. In a recent report from PMI, the following industries show the highest potential for job growth:1
Finance and insurance
Healthcare
Information services and publishing
Management and professional services
Manufacturing and construction
Oil and gas
Utilities
What skills do project managers need?
Project managers need to be able to think strategically, lead teams of varying sizes and work through the challenges of complex environments.
The most effective project managers have great people skills. They know how to communicate well with every stakeholder from the C-suite to the factory floor, as well as clients and vendors.
They're organized and efficient. They're also creative, adaptable and comfortable thinking on their feet.
SNHU's online project management degree can help you hone a fundamental set of soft skills for any project management role that includes:
Communication and critical thinking
Leadership and self-motivation
Negotiation
Organization
In addition to enhancing soft skills, the project management degree will help you develop a strong set of practical skills. You'll learn how to plan, execute and close projects and gain an understanding of industry-leading tools and methodologies.
Are project managers in demand?
In a recent report, the Project Management Institute looked at the project management job market in 11 countries and found that project-oriented jobs would likely skyrocket in the coming years.1
Why is the job market for project managers growing so quickly? The PMI report points to baby boomers. As boomers age out of the job market, vast numbers of seasoned project managers are retiring.1
And there's another reason – the COVID-19 pandemic. This unprecedented global event placed a spotlight on the challenges of getting supplies from point A to point B in the face of huge obstacles. The supply chain and efficient project management became crucial during this time. And where they failed, employers identified gaps they'll need to fill to avoid falling short in the future. Should abrupt shifts in the supply chain occur again, project managers will need to step in to problem solve and help keep it moving.
Those two trends and others are creating project-related job openings in nearly every industry. PMI predicts an especially strong need in sectors such as:1
Manufacturing and construction
Information services and publishing
Finance and insurance
Management and professional services
Utilities
Oil and gas
And for the most part, those positions pay well. In 2021, the Project Management Institute reported an average annual salary of $111,399 for project management-oriented jobs.1
Is project management a good career?
Absolutely! Besides being in very high demand, project management is versatile and constantly evolving.
"Being able to have a specific focus on what has been my life work while enlightening me to views and approaches that I would have not been exposed to I believe is invaluable," said Jerald Ray Reich Jr. '21, about being a PM and learning more about it throughout his studies.
Why are project managers in such high demand? Simple. They make things happen. Project managers help organizations in every industry build in process, routine and some level of predictability. They find better ways to do business. They help companies hit both short-term and long-term revenue targets. They serve a critical role wherever efficient operational function is crucial (and that's everywhere).
What makes project management a versatile career path? Project managers hone a skill set that applies to work-related scenarios across every industry. It also carries over into everyday life. From planning large social gatherings to running a household, a project management degree helps you sharpen an indispensable set of life skills.
How is the field evolving? According to a recent Project Management Institute report, we will need 25 million new project management professionals by 2030.1 In fact, it's not uncommon to find an organization that starts with one project management team to have multiple teams just a few years later. And it's little wonder. Companies in every industry rely on project managers to drive large, complex projects over months or even years.
Related Articles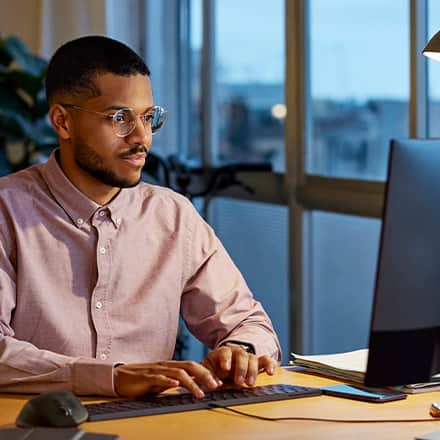 If you're hoping an MBA will help you advance your business career, you'll want to search for a program that combines theory and practical experience, offering you the business acumen and know-how needed to stand out among your colleagues and other job candidates.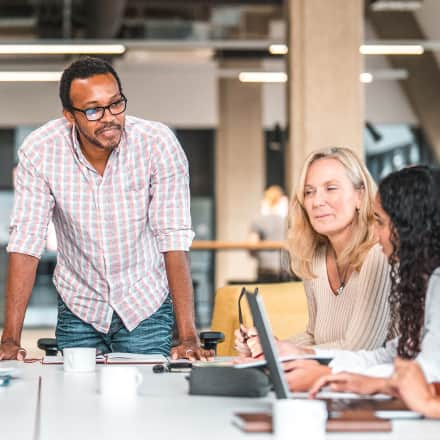 Whether building processes for multi-national businesses or identifying logistical hurdles to save costs, operations managers keep organizations running. If you're interested in driving efficiency at work, see if operations management is the right career path for you.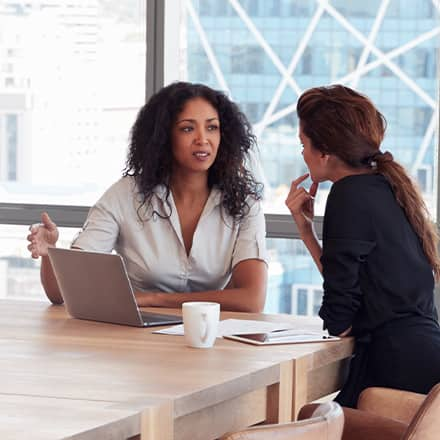 Human resources is an integral part of any organization, playing a key role in the strength and vitality of its workforce. While HR roles can vary, the overall goal of the field is the same: to support employee recruitment, retention, engagement and overall productivity.
References
Sources & Citations (1, 2)
1Project Management Institute, on the internet, at:
https://www.pmi.org/-/media/pmi/documents/public/pdf/learning/career-central/talent-gap-report-2021-finalfinal.pdf (viewed Oct. 31, 2022)
https://www.pmi.org/the-project-economy (viewed Oct. 31, 2022)
https://www.pmi.org/-/media/pmi/documents/public/pdf/learning/job-growth-report.pdf (viewed Oct. 31, 2022)
2Bureau of Labor Statistics, U.S. Department of Labor, Occupational Outlook Handbook, on the internet, at https://www.bls.gov/oes/current/oes131198.htm# (viewed Oct. 31, 2022).
Cited projections may not reflect local and/or short-term economic or job conditions and do not guarantee actual job growth.
Licensure and Certification Disclosures
SNHU has provided additional information for programs that educationally prepare students for professional licensure or certification. Learn more about what that means for your program on our licensure and certification disclosure page.
The Certified Associate in Project Management (CAPM) is a registered mark of the Project Management Institute, Inc.
The PMI logo is a mark of the Project Management Institute, Inc.