Three Tips For Utilizing Federal Student Loans
Researching how you will pay for college? Considering utilizing federal student loans? Read the top three tips from a student financial services expert before you apply!
Your time as a student should be an exciting one, a time that you feel supported to grow intellectually and personally, all while being supported by a university staff that is devoted to your success. Your time as a student, however, is most likely also a very busy time. While juggling so much in the academic and extracurricular space, it's not uncommon to lose track of the fleeting (yet long-lasting) financial decisions you make as a college student. The achievement of a higher education comes at a cost. Financing it through federal student loans is the most common method of paying. Here are three tips for you to consider before applying for federal student loans:
Know Your Alternatives
Since federal student loans are the most common method of paying, this option is often misinterpreted as the only method. Not so! Sometimes the other options are right under our noses and we don't even realize it. For instance, when was the last time you checked in with your employer's human resources department to determine if it offers tuition reimbursement to employees? You might be surprised what you learn. Try Googling "scholarships for college students who are working adults." There are over 90 million results for this. Let's not forget the approach of paying the tuition for a college course when you have saved up enough money. You might not finish your degree in four years, but doesn't the idea of graduating with no student loan debt sound amazing?
While those other options are certainly superior to borrowing student loans (which may take decades to pay back), they may not be options for you. If you rely on federal student loans to fund your educational costs, here are a couple more tips for you to consider now:
Control Your Borrow
You control the amount you borrow. Simply put, you're not required to accept the entire amount of loans you're offered. You have the right as a student loan borrower to request a reduction to your award or to cancel it entirely. The choice is yours.
Calculate Your Payment
Consider the potential income you may earn upon graduation. The job of your dreams may pay a lower income in the real world. Your total monthly payment of federal student loans after you graduate could easily be as much as a car payment. Is this something you will easily fit into your personal budget? To understand the potential impact to your future payment amounts, use the Federal Student Aid Repayment Estimator. Once you login, it will transfer real-time information about your personal federal student loans. You can even test how the different payment strategies affect your monthly amount.
If you know a college graduate that is currently repaying student loans, don't be shy. Ask for his or her advice. What that grad shares will echo some of the tips above but may uncover additional considerations not mentioned.
Jeremy Brannan is an assistant vice president of Student Financial Services at Southern New Hampshire University.
Explore more content like this article
How to Study: 9 Study Tips to Boost Learning
March 27, 2020
Once you've determined what to study in college, the challenge becomes how to study effectively. Luckily, there are plenty of science-backed study habits that can help you boost your learning, improve retention and help you succeed in your degree program.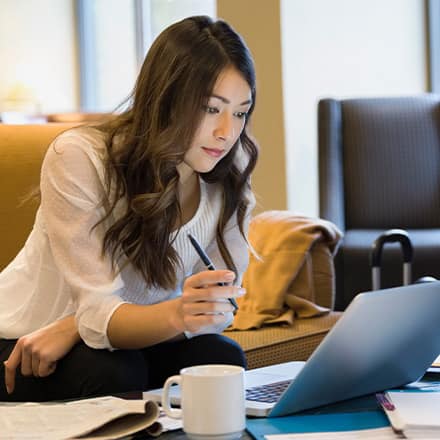 What is a Scholarly Source?
March 26, 2020
If you're not sure how to identify a scholarly source when conducting research, rest assured that you're not alone. Here are some important clues and techniques to help you identify which sources are credible, academic, and above all, scholarly.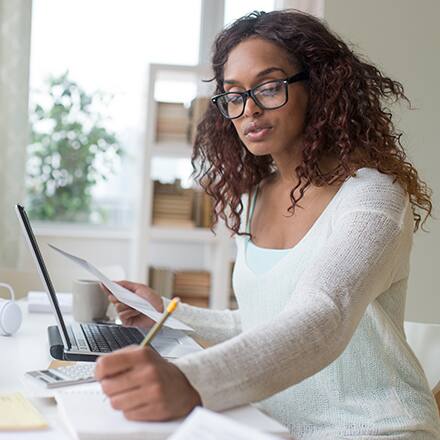 How to Get a Master's Degree
March 25, 2020
Interested in starting a new career or advancing in your current field? Boosting your career potential is one of the benefits of a master's degree. See yourself succeed by exploring how to get a master's degree, from the admission process to master's degree requirements for graduation.