What Is Digital Transformation and How Does Digital Talent Factor In?
Digital technologies are ubiquitous in the modern world. From smart phones in every pocket to an increasing number of web-connected appliances, devices and even cars, online and in the cloud is where so many people spend their time, and they expect companies to accommodate that reality. That's part of the reason the idea of a digitally transformed business has become the focus of so many executives and business owners. It has become vital for a successful business to connect with customers on digital platforms. But just having an app doesn't cut it. It takes vision and a discrete strategy to take advantage of technologies to increase customers' experience and satisfaction.
What Is Digital Transformation?
IT transformation consultant Mark Edmead, writing for CIO.com, defined digital transformation as the "acceleration of business activities, processes and models to fully leverage the changes and opportunities of digital technologies and their impact in a strategic and prioritized way." The authors of an MIT Sloan Management Review study, "Aligning the Organization for Its Digital Future," cautioned that digital transformation wasn't as easy as it may seem. "Preparing for a digital future is no easy task. It means developing digital capabilities in which a company's activities, people, culture and structure are in sync and aligned toward a set of organizational goals," according to the report.
Interestingly, it is often the transformation rather than the complexity of new technologies that is the most challenging for businesses to embrace, according to Forbes.com contributor Jason Bloomberg. That's because while employees can be trained on new software and investments can be made into new technology, it can be more difficult to overcome institutional inertia around taking risks on new business strategies, getting buy-in from all levels of the business and a willingness to invest in unproven services. A true digital transformation requires business leaders to not simply integrate technology, but to completely realign how a business functions in all areas to best take advantage of those technologies to engage clients and customers digitally, according to Bloomberg. "The realignment of business models presented the greatest challenge - the transformation part of digital transformation," he said.
Why Should I Care About Digital Transformation?
On a basic level, digital transformation is important because so many of your competitors are doing it. If you don't, your company may be left in the digital dust. The MIT Sloan Review survey found that 87% of the 3,700 business executives in 131 countries and 27 industries asked said they expect a technology to disrupt their business model to a moderate or great extent. Barely half, 44%, said they were adequately prepared, according to the survey.
The impact of modern technology on business cannot be overstated, and it's changed the way colleges and universities teach business. Dr. Bruce Stetar, executive director of graduate business programs at Southern New Hampshire, said technology is so fundamental to how a business is conceived and operated, it's become a building block of a general business education. Instead of teaching accounting theory and practices, business schools now also teach software programs and about how vital thinking about the impact of technology is on a business as a first step in any course. "As we're teaching business programs, we need to be looking from all angles as to how does the digital transformation of businesses change the fundamental way of how we do this." Stetar said. "Technology now is not an add-on. It's a foundation, fundamental business theme. We now teach this as a fundamental skill of business."
It seems clear that employees want the opportunity to develop digitally transformed products and services and are choosing where to work based on those opportunities. The same study found that nearly 30% of director or vice president-level employees are planning to leave their companies in the next year because they are not given opportunities to develop a digital environment for their product or service.
Here is why that's alarming. There's already a talent gap between what the MIT Sloan Review researchers called digitally maturing companies and early-stage companies. Only 14% of respondents from early-stage companies said their companies had enough knowledge and ability to execute a digital strategy, compared to 71% of employees at digitally maturing organizations, according to the survey. That has led to digitally maturing companies being able to attract talent better than early-stage companies. More than 70% of the employers from digitally mature companies said they were able to do so compared to 10% at early stage companies. The early stage companies were forced to hire contractors and consultants to shore up their digital efforts, according to the survey, leaving those companies in something of a Catch-22. "While these companies need digital talent to help them advance digitally, their lack of progress restricts their ability to bring in that talent," researchers said.
How Does Digital Transformation Happen?
One of the main takeaways of the MIT Sloan Review study was an emerging understanding of what digitally maturing companies have in common. In addition to advanced digital strategies the companies shared several key aspects of their overall culture, researchers found. Among respondent at digitally maturing companies:
80% said their company actively and intentionally work on efforts to encourage risk taking and collaboration. Only 23% of early-stage employees did so.
Senior-level executives are more committed to digital transformation.
More than 75% of digitally maturing companies invest in digital talent and 71% of them say they are able to attract new talent interested in digital opportunities.
They focus on soft skills. Only 18 respondents at digitally maturing companies listed technological skills as the most important for employees. More important were transformative vision, being a forward thinker and having a "change-oriented mindset."
Joe Cote is a staff writer at Southern New Hampshire University. Follow him on Twitter @JoeCo2323.
Explore more content like this article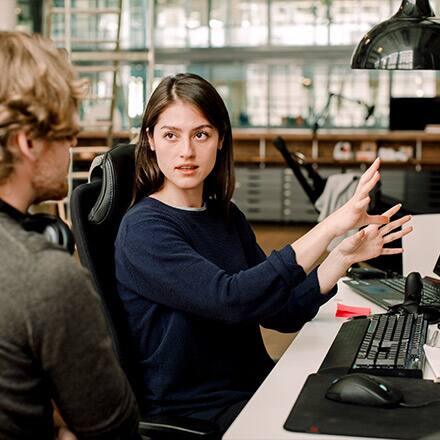 June 15, 2021
If you're interested in a career in computer and data science, learning Python will be key to your success. Discover why this general-purpose programming language is quickly becoming an in-demand skill for programmers, developers, data scientists and more.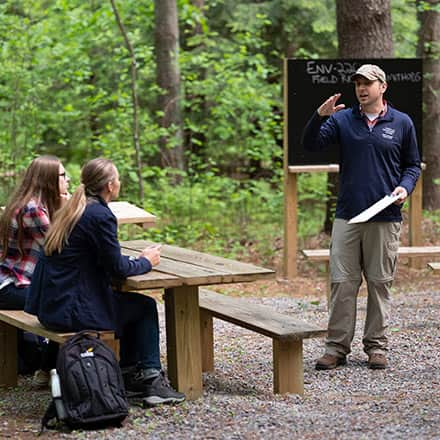 June 09, 2021
SNHU Arboretum, accredited by the ArbNet Arboretum Program and Morton Arboretum, is more than a learning space for campus courses. Students in the online environmental science program also tap into the 25-acre forested wetland, using the data generated there in their courses.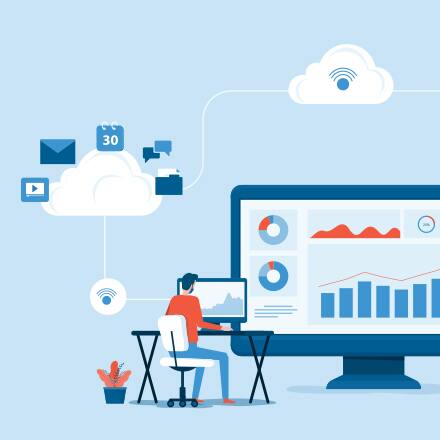 June 08, 2021
When you stream your favorite music or shop online with your favorite retailer, you're taking advantage of cloud computing. But what is cloud computing, really? Explore this fast-growing computer science field and how to get started with a cloud computing career.