How Data Analysis Skills Impact Pete Leahy's Conservation Efforts
Peter Leahy is chief engineer aboard the container ship APL China. When he's not at the helm on the Pacific, Peter is pursuing his online Master of Science in Data Analytics - and his lifelong passion for wildlife conservation. "I probably should have been a marine biologist and not a marine engineer," he says. Also an avid scuba diver and published underwater photographer, Peter is using his data expertise to track and help protect fish and birds around the world.
You earned your Bachelor's in Mathematics online at SNHU, and now you're pursuing your online Masters in Data Analytics. What inspired you to continue your education?
After I finished the undergraduate degree, I wanted to keep going. I was still working aboard a ship for a living, and I knew that SNHU's online platform worked despite the very slow Internet connection on the ship. Lastly, the explosive amount of data available lately bodes well for this particular graduate degree.
Do you feel your data analytics education has helped you in your full-time role as a chief engineer?
There is great potential for data analysis in the marine engineering field. A good example would be in regards to spare parts usage. Big ships carry a lot of spare parts, and they're expensive. If we did an in-depth analysis of spare parts usage, we could reduce the amount of parts carried aboard.
You have a lifelong passion for wildlife. When did you first become involved in conservation efforts?
As a child, I enjoyed fishing and identifying different species of birds. Once I learned to scuba dive and identify species of fish underwater, I was hooked. My involvement in wildlife conservation was just a natural progression.

I started out collecting fish population data for REEF (Reef Environmental Education Foundation). The basic idea is for recreational scuba divers to record the amount and type of fish they see when making a dive. The organization started about 25 years ago and, to date, has a database with 200,000 completed surveys. I have done more surveys than any other member, a little more than 2,800.

I also signed up to submit bird surveys on eBird. I'm most proud of the bird surveys I did in the middle of the ocean while aboard the ship, because there's not a lot of information on bird sightings in the middle of the ocean. It's always neat to do things others have not.
How do your data analytics skills help in your conservation work?
My data analytics degree gives me a great foundation to really add value as a volunteer or employee of wildlife conservation organizations.

I think of data analytics and statistics as back doors into the scientific fields of ichthyology or ornithology. There are many individuals interested in those fields with a great deal of biological knowledge but not statistical knowledge. Rarely anymore are scientific papers a solo undertaking. I think there are many ichthyologists and ornithologists that would be happy to have a statistician with a Masters in Data Analytics on the team.
Do you feel your STEM degree allows you to make a positive impact in the world?
The importance of data collection and data analysis cannot be underestimated with regards to wildlife conservation. More often that not, wildlife conservation turns out to be a battle fought on a legislative front. Data collection and data analysis give conservationists the proof they need to fight legislative battles.
As a conservationist, what was one of your most impactful experiences?
The United States keeps prepositioned cargo ships at Diego Garcia, a remote island in the Indian Ocean. I for one have never worked aboard a ship there, but I did work on Diego Garcia for another reason: to count fish! The U.S. Navy hired a civilian company to do a baseline underwater biological survey of Diego Garcia and the surrounding waters, and I was hired to do the sh counting and underwater photography.

Due to the remote location of the island, the scuba diving and underwater life was incredible. There is one large species of fish, called Napoleon Wrasse, that inhabit the waters there. This species does not breed until it is very large and at least 20 years of age.

At the end of the three-week survey, we had a debriefing where the Island Governor asked the Navy biologist for any immediate recommendations pending the survey results.

The biologist recommended a moratorium on fishing for Napoleon Wrasse. With no endless hearings or legislative battle, the Governor decreed that fishing for Napoleon Wrasse was prohibited until further notice on Diego Garcia. It was a proud moment for me.
This article was originally published in Stem Journal Issue 6, STEM for Social Good.
Explore more content like this article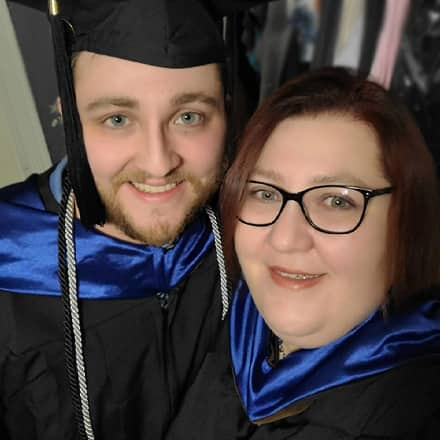 April 09, 2021
Tara and George Conrad – mother and son – began their degrees at the same time. Now they're celebrating their journey and accomplishments as graduates.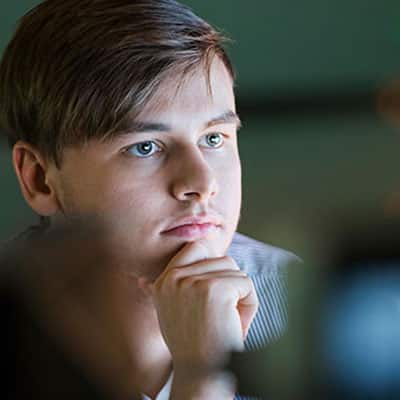 April 06, 2021
You may be wondering what do computer programmers do, and you're not alone. The simple answer, is writing computer software.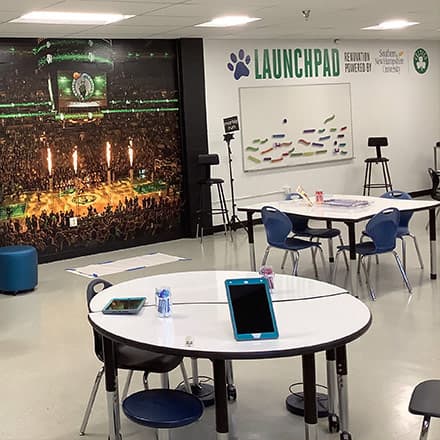 April 02, 2021
The Boston Celtics and Southern New Hampshire University recently unveiled their 14th tech lab, this time, the "Wildcat LaunchPad" at Webster Elementary School in Manchester, New Hampshire.