29 SNHU Students Attend GHC, World's Largest Women in Tech Conference

Understanding the Numbers
When reviewing job growth and salary information, it's important to remember that actual numbers can vary due to many different factors — like years of experience in the role, industry of employment, geographic location, worker skill and economic conditions. Cited projections do not guarantee actual salary or job growth.
Lines snaked through the Orange County Convention Center in Orlando, Florida, as more than 26,000 people from 90 countries came together for the annual Grace Hopper Celebration (GHC). Named after U.S. Navy Rear Admiral Grace Hopper, an early pioneer in computer programming, this is the largest gathering of women technologists, and it aims to support women and minorities in the field.
Twenty-nine of these attendees hailed from Southern New Hampshire University (SNHU), 25 from Science, Technology, Engineering and Mathematics (STEM) programs online, two from the Manchester, New Hampshire campus and two from the College of Engineering, Technology and Aeronautics (CETA).
For three days, they listened to keynote speakers and completed workshops led by trailblazers in technology, including Abie Award Winners, PitchHER Finalists and 2019 Top Companies Winners. They also had the opportunity to attend a massive career fair with some of the country's top employers looking to hire from this diverse group.
Representation in the Field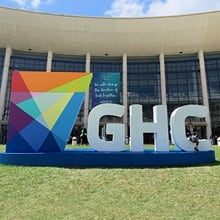 While women made up 57% of professional occupations in 2018, they contributed to only 26% of professional computing occupations, according to the U.S. Bureau of Labor Statistics (BLS).
"When you start looking at underrepresented populations within the women population, the numbers are even smaller," Dr. Gwen Britton, associate vice president of STEM programs at SNHU, said. For this reason, she's always looking for opportunities to support women as they break into the field.
AnitaB.org, the nonprofit that hosts GHC each year, is focused on achieving a 50-50 gender representation in technology by 2025. By uniting women from all over the world with leaders in technology and employers who believe in the importance of diversity, AnitaB.org's mission is to connect, inspire and guide women in computing.
Vying for a Job or Internship
With hundreds of companies in attendance, GHC's Career Fair offered students the opportunity to network and apply for positions. Many companies even hired people on the spot, looking to fill spots before leaving Orlando.
At least four SNHU alumnae who found jobs at Grace Hopper in years past came back this year with their companies to recruit. An example of what's possible, they gave current students tips and advice to stand out as a candidate.
During an SNHU reception ahead of the conference, Lydia Alonci '18 shared her journey through the 2017 GHC, where a Fortune 100 Company hired her. She encouraged students to be themselves during interviews and to ask employers questions to make a lasting impression.
"You have to believe that even though you might feel small in a big, big crowd, you're one of a kind," Alonci said. "You're unique, and the reason you're here is because you got a degree in something that is valuable, and people are looking for you."
More Than a Career-Builder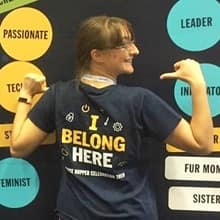 Although many students attended the conference to snag job and internship interviews, the conference offered much more.
Many women arrive at GHC feeling intimidated, according to Britton. Meeting their classmates face-to-face the first time is a validating experience because they realize they aren't alone in their challenges. "It's just knowing that somebody else is feeling the same way as you are," Britton said.
She watches students undergo a transformation each year she attends the conference and interacts with colleagues and technology professionals. "They realize they're just as good, just as smart as these other women that are here," Britton said.
'I Belong Here' Stories from Students
Ten students shared their stories as women in technology and their GHC experiences.
'We have many women who can change the world.'
Azita Dadresan will finish her Bachelor's in Computer Science later this month, ready to advance her career as a software developer. Dadresan spent every opportunity she had at GHC's Career Fair, and her efforts paid off. By the end of the conference, she had 22 companies express their interest in her and was pleased to accept an offer from one.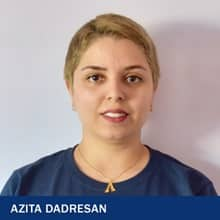 "I am so happy to have this offer," Dadresan said. Since the opportunity felt right, she'll be moving from California to Texas to pursue the job as full stack software developer.
The Career Fair wasn't Dadresan's only motivation to attend GHC. She also wanted to join more communities. "We have many women who can change the world with different points of view in technology," she said.
For Dadresan, GHC was an opportunity to show the world that women are innovators and have a voice. "I am so thankful that SNHU gives me this opportunity to be in the most amazing tech convention for women," she said.
'My diverse background is accepted and applauded.'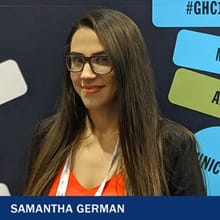 Being in a space with so many ambitious women was an especially gratifying experience for Samantha German. Growing up on a Native American reservation, German felt overlooked as a child; she was never encouraged to be ambitious, and she didn't think college would be in her future.
Now, she's determined to show her 4-year-old daughter what's possible with a college degree. As a career-changer and a non-traditional college student, German realized her life experience makes her valuable to employers, and her former career in sales equipped her with many transferable skills.
"My diverse background is accepted and applauded," she said. "... It feels like I would be passed over as a candidate, but, in reality, it's seen as an asset.'"
Well into her Bachelor's in Information Technologies (IT) program, German is looking to bolster her resume with a technology internship. She piqued the attention of multiple employers at GHC from a range of industries and is waiting to hear back from some.
'I think for me, it's more of a validation that I'm doing the right thing.'
Luanne Dexter is always looking to get involved with the SNHU community, whether it be attending mixers in Tampa, Florida, or leading a Global Days of Service event. So, when she received an invitation to attend GHC, it's no surprise that she jumped at the opportunity.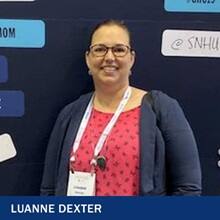 Dexter thought about earning her mathematics degree for a while, but finding a "real deal" online math program was challenging. After a coworker recommended SNHU, she looked at the Bachelor's in Mathematics program and knew it was the one for her.
"I went online and was pleasantly surprised that it was a real curriculum and that it was a real, true math degree," Dexter said. "... I've been waiting for this."
After she was laid off, an SNHU career counselor helped Dexter land a career with her current employer in a position that suited her program. Now that she's enrolled in her Master's in Data Analytics, she's outgrowing her job and is using GHC to look for new opportunities to dive deeper into her field.
"I never really have stepped back and gauged where I fall in relation to everyone else, what I would qualify for. Are there large gaps that I need to fill? You know, am I marketable right now? That sort of thing," she said. "So, that's what I wanted to feel out."
And through her conversations with employers, she's feeling confident that she's ready to advance her career. One recruiter even told her she had the qualifications for a manager or senior manager role.
"I think for me, it's more of a validation that I'm doing the right thing," Dexter said. "That I do have what I need to move forward with my career versus just being unsure of where I stand."
'The more I learn about tech, especially at this convention, I cannot get enough of it.'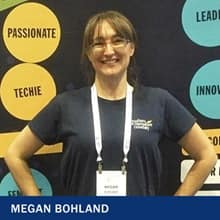 Working for Disney is a dream of Megan Bohland, so she was thrilled when the associate dean of STEM at SNHU, introduced her to a manager there. Bohland had lunch with Sonia Morales '18 ahead of the conference, where she learned tips and tricks to get her foot in the door, such as sending thank you notes after an interview.
"It makes you stand out," Bohland said. "And (Morales) told me with Disney, one of the best ways to get in is an internship."
The next day, Bohland introduced herself to all the Disney recruiters at GHC and learned about an internship program that will allow her to explore several technology career paths. Though she's working in software programming now, she's interested in trying new roles. "The more I learn about tech, especially at this convention, I cannot get enough of it," she said.
When Bohland finishes her Bachelor's in Game Programming and Development, she hopes to create mobile games for the blind. "People who have lost their vision can still get immersed in these worlds," she said. Her grandmother, who went blind at 60, first introduced Bohland to video games. "Even when (my grandmother) was blind… I would pick games that had vocals so she could hear, and I would describe the rest to her."
'This year, I just want to take everything in.'
For Alexis McCary, attending GHC was a learning opportunity. After working in special education for some time, McCary made a career change to cybersecurity at a friend's recommendation. With zero experience in the field, McCary taught herself the basics and started applying for jobs.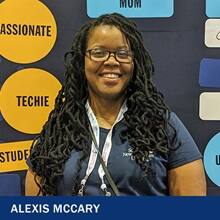 When she interviewed with the National Cancer Institute, she said the employers saw how driven she was and hired her with a rigorous academic plan in place. Not only did she meet their requirements, she decided to go back to school and earn her Master's in Cyber Security online
As she takes her classes, she learns about different programs and practices she can then apply to her work. With the knowledge from her SQL class, her manager wants her to lead a new initiative to assess databases.
"That's what I'm learning in this field. The more you learn and become like an expert, the more they move you up through the ranks," McCary said.
In recognition of her hard work, her employer promoted her to a team lead. "There are a lot of people on my team who just have their bachelor's, but because, like, they saw I'm so passionate, and I'm going for my master's, they just keep (promoting me)," she said.
At GHC this year, she absorbed what the keynotes had to say and took workshops that compliment her new leadership role. "This year, I just want to take everything in, go to different sessions and really just soak up all the knowledge," she said. She plans to return next year to explore the Career Fair to get to know companies and see what opportunities might be ahead for her.
'I have the capability of achieving my dreams, just like them.'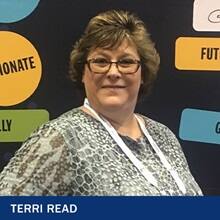 It isn't often that Terri Read is recognized for the work she does, although she succeeds in her role as a web designer. Every time she's sought employment elsewhere, she's told she needs a degree to be considered. So, she enrolled in SNHU's BS in IT program.
With hopes to open her own website development business one day, Read spent a lot of time connecting with other companies to learn how they conduct their business. Since she's still toying around with this idea, she sought job opportunities at GHC.
In one interview, a recruiter thought she'd be an excellent fit for the team's culture. He suggested she look online for positions that interest her and to message him on LinkedIn if she finds one.
After all the conversations she had at GHC, her biggest takeaway was realizing her self-worth, despite being a non-traditional college student. "All these women of all these various places and stages of their life and I'm not any different than any of them," Read said. "I'm not less than them. I have the capability of achieving my dreams, just like them."
'I just see a real opportunity and potential with technology.'
As a little girl, Ashley Yenick traded dolls for computers, taking them apart and putting them back together to see how they worked. After a career in marketing left her feeling unsatisfied, Yenick revisited her life-long love of computers and enrolled in SNHU's online MS in IT with a Software Application Development concentration.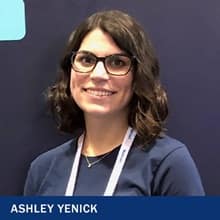 "What really motivates me… is that technology is so fully integrated in(to) our lives now. It's almost impossible to live without it, and I just see a real opportunity and potential with technology, and I just feel like your work is going to matter," she said.
When Yenick first arrived at GHC, she was hit by the sheer number of women surrounding her. "You don't really come into contact with too many women engineers, women in STEM," she said, so she enjoyed meeting everyone to see what they do.
GHC was an opportunity for her to network with other people in technology and learn about the IT practices of other companies.
The face-time she had with these companies was a significant takeaway for her, too. With the support of Alonci, Yenick scored an interview that left her feeling confident. She felt like the interviewer wanted to get to know her. "It was really cool to have people take an active interest in you rather than, you know, being a number," she said.
'Realizing how special it is to be a woman in technology.'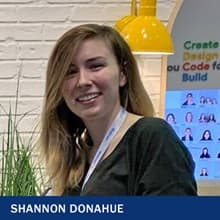 As women studying computer science, campus students Shannon Donahue and Caela McCartney sometimes doubt themselves, so finding out they were selected to attend GHC was a validating moment for them. "The school sees something out of me," McCartney said.
Coming to GHC also helped her "(realize) how special it is to be a woman in technology," she said. "We literally have a conference just for us."
Donahue thought taking students to GHC reflected SNHU's mission to support all communities. "It's kind of nice that they want to empower women as well… I think they want more women in STEM fields," she said.
Hoping to score an internship, Donahue and McCartney attended their first career fair ever at GHC and learned how they worked and practiced their networking skills. "We picked a really large career fair for our first one, so all the other ones are going to feel easier," Donahue said.
Though they were nervous about speaking with big-named companies, they found the recruiters to be welcoming and interested in them. "They all made the time to have genuine conversations and get to know, like, not just what you want to do, but your interests," Donahue said. She said the recruiters were also transparent about their company's work culture and what it's like to work there.
Heading home, Donahue and McCartney feel good about the internships they applied to because many of the companies are prioritizing women who attended GHC.
'I can chat with everyone here, you know, and they understand.'
When Suzanne Krieck took her first programming class, it was a light bulb moment for her. She realized she belonged in technology. When she earned her associate's degree at a different school, she grew used to being the only woman in her classes.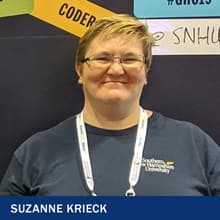 Krieck first heard about GHC about five years ago, so finally coming this year was a dream come true. Through the seminars and keynotes, she encountered women from all over the world who have shared similar solo journeys.
"It's very empowering. I was sitting in the keynote this morning, and as I was watching these ladies come up here and talk, I was tearing up because it just really hit me that there are tons of women out there that you know are interested in technology and are succeeding in their careers," Krieck said.
Now at SNHU, pursuing her BS in IT, she's in tech classes with other women for the first time, and meeting them face-to-face at GHC was meaningful for her. "Here I feel that connection, and I'm able to talk as if, you know, SNHU is my family. I can chat with everyone here, you know, and they understand."
Rebecca LeBoeuf '18 is a staff writer at Southern New Hampshire University. Connect with her on LinkedIn.
Explore more content like this article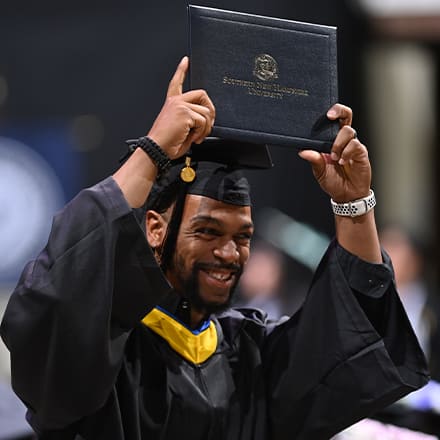 This weekend, the SNHU Arena welcomed students from 50 different countries and every U.S. state and territory to celebrate their new degrees. The ceremonies marked an important chapter for more than 22,500 eligible graduates who joined a community of over 230,000 SNHU alumni.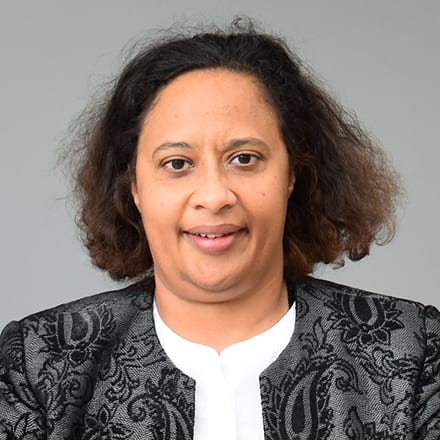 Joan Garner, daughter of late civil rights pioneer John Burrell Garner, is earning a master's degree in English and creative writing while writing a book about her family's legacy — including the Garner v. Louisiana Supreme Court case. And now, she's finally in charge of how the story will be told.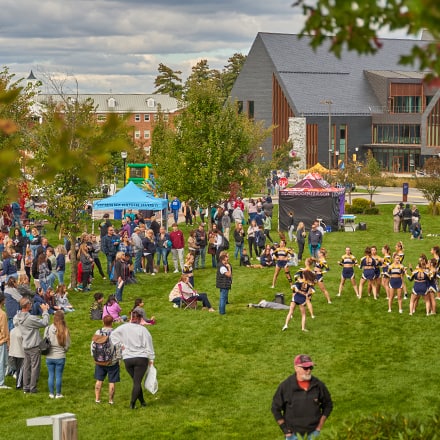 With an alumni network of more than 230,000 people and a student population that just surpassed the 200,000 mark, SNHU's Homecoming Committee and planning teams brought a variety of in-person, virtual and on-demand activities to its alumni, campus students, online students, faculty and staff.
About Southern New Hampshire University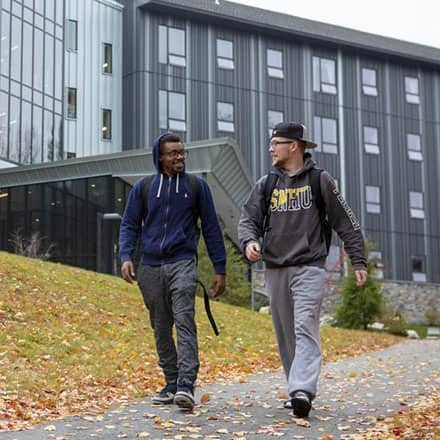 SNHU is a nonprofit, accredited university with a mission to make high-quality education more accessible and affordable for everyone.
Founded in 1932, and online since 1995, we've helped countless students reach their goals with flexible, career-focused programs. Our 300-acre campus in Manchester, NH is home to over 3,000 students, and we serve over 135,000 students online. Visit our about SNHU page to learn more about our mission, accreditations, leadership team, national recognitions and awards.