How to Pay for College
While the norm for college students typically means borrowing student loans, a combination approach to funding education may be more realistic than you think. The most important aspect of financing your education is the understanding you're in complete control of the amount you borrow. Even if a certain amount of loan funding is presented in a financial aid award, the decision to customize and reduce that funding is always available. Incorporating reasonable, out-of-pocket payments towards tuition, while in school, will allow you to confidently approach repayment with a lesser loan burden upon completion of your degree. Let's take a look at some of your options:
Making Partial Tuition Payments
Take time to plan out how much of an out-of-pocket payment would be possible within your personal finance strategy and budget. Utilizing an online personal budgeting tool, such as Mint.com, will help you to better determine exactly how much out-of-pocket funding you'll be able to contribute to your education. Minor adjustments while in school, like earmarking $50 each week to put towards direct tuition costs, can dramatically impact the total amount borrowed, thus diminishing the total amount that will need to be repaid later.
For example, if you were to put aside $50 a week, totaling $2,600 per year, you could be eliminating that amount in unsubsidized loan funding that is accruing interest starting right from the time of disbursement. At the current fixed interest rate of 3.76%, that saved $2,600 would have been a $50 monthly expense for 57 months under a standard repayment plan, with a total repayment of approximately $2,846. If a graduated repayment plan were selected, the total amount repaid would be approximately $3,260 over the span of 120 months.
To better understand what your borrowing choices now will mean once repayment begins, explore your options with a student loan payment calculator, such as the Repayment Estimator at studentloans.gov.
Revising Your Award
Once a manageable weekly or monthly out-of-pocket allotment has been established, you can work with the counselors in your school's financial aid office to make proactive borrowing adjustments to your award. The way in which loan reductions are processed may vary at each school, but your option to refuse or deny part or the entire loan package offered is always available. With a total out-of-pocket contribution in mind, you will be able to deduct that same portion of loan funding from your award. No out-of-pocket payment is too small, as any contribution while in school will help to make repayment that much more manageable.
Exploring Alternative Payment Options
In addition to supplementing loan borrowing with out-of-pocket funding, some employers offer tuition assistance or reimbursement. Reach out to the human resources department where you work and see what benefits may be available to as yet another option to potentially reduce the amount of student loans you'll need. Employee tuition benefit, coupled with reasonable out-of-pocket payments, may allow you to refuse the loan portion of your award entirely.
Even though student loans may seem like the go-to choice for financing your college education, you have the power to customize exactly how your tuition is covered. Any partial payment that results in a reduction of loan funding is a win now, and will be even more beneficial once repayment begins.
Jillienne Marinelli is the manager of communications in Student Financial Services at Southern New Hampshire University.
Explore more content like this article
How to Study: 9 Study Tips to Boost Learning
March 27, 2020
Once you've determined what to study in college, the challenge becomes how to study effectively. Luckily, there are plenty of science-backed study habits that can help you boost your learning, improve retention and help you succeed in your degree program.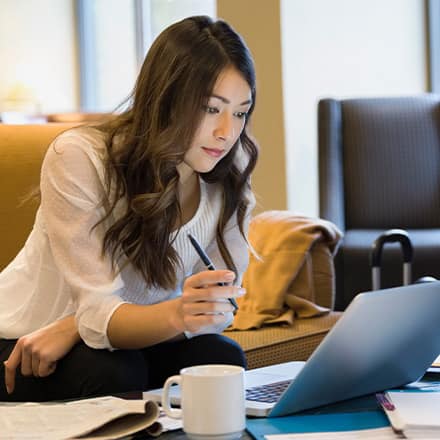 What is a Scholarly Source?
March 26, 2020
If you're not sure how to identify a scholarly source when conducting research, rest assured that you're not alone. Here are some important clues and techniques to help you identify which sources are credible, academic, and above all, scholarly.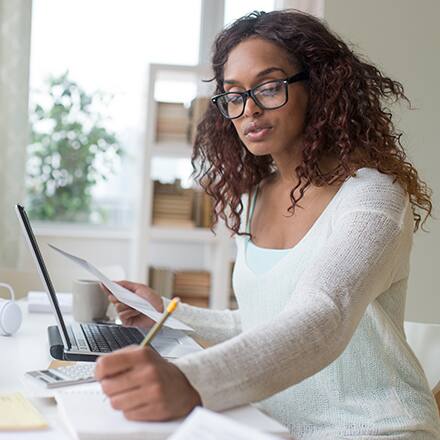 How to Get a Master's Degree
March 25, 2020
Interested in starting a new career or advancing in your current field? Boosting your career potential is one of the benefits of a master's degree. See yourself succeed by exploring how to get a master's degree, from the admission process to master's degree requirements for graduation.