SNHU Nursing Students Honored at Fisher Cats Game
Students, advisors and deans kicked off National Nurses Week at the New Hampshire Fisher Cats game on Saturday, May 6. Southern New Hampshire University sponsored the game to celebrate nurses and recognize their contribution to the healthcare field.
The students, along with nurses in Greater Manchester invited by the Fisher Cats, took in the game at Northeast Delta Dental Stadium in Manchester, N.H., and nursing student Jared Caron threw out the ceremonial first pitch. He said that any event that highlights nurses is a good thing.
"I think it's always good to draw attention to the work that nurses do because it's work that's hidden. People don't get to see what's involved in the work of nurses. So the more attention that is brought to it, we can help people get interested in the field," he said. "We need nurses, and we need people to do that work that takes care of people and keeps people healthy."
Caron, a BSN student now working in ambulatory care, said he appreciated being able to come back to New Hampshire for the game and having the chance to throw out the first pitch. "It was a lot of fun," he said. "I think it was just great to represent the profession and just be here in New Hampshire, the state that I grew up in, and have a lot of fun."
Families who attended the game had an opportunity to thank a nurse in their life and share who their nursing hero was on white boards, which was shared on social media. Stories and shout-outs were shared of grandmothers, aunts and colleagues who were nurse heroes and even recent graduates who were excited to be entering the field. Nurses at the game shared why they loved their profession on the white boards, which centered around helping people heal.
The game featured on-field nursing-themed games and activities between innings, such as nurse trivia.
National Nurses Week was first celebrated in October 1954, the 100th anniversary of Florence Nightingale's famed efforts during the Crimean War, according to the American Nurses Association. The week is meant to honor the nation's nearly 3 million nurses, the largest segment of the healthcare industry.
Joe Cote is a staff writer at Southern New Hampshire University. Follow him on Twitter @JoeCo2323.
Explore more content like this article
June 17, 2021
Both the nursing profession and some employers are calling on registered nurses (RNs) to obtain a Bachelor of Science in Nursing (BSN) to improve safety and help prepare for future healthcare challenges.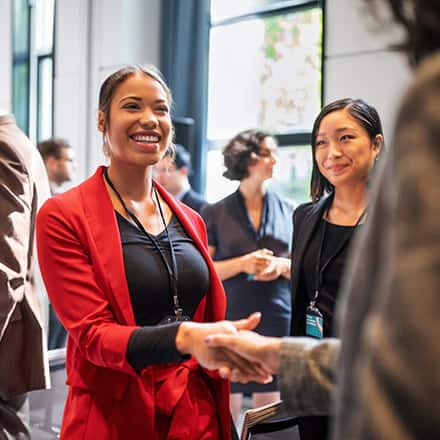 June 04, 2021
The day you receive your diploma from your university is a proud one, marking the culmination of your degree. But, your relationship with the university doesn't have to end there. Alumni are an integral part of a university community and are true advocates for student success.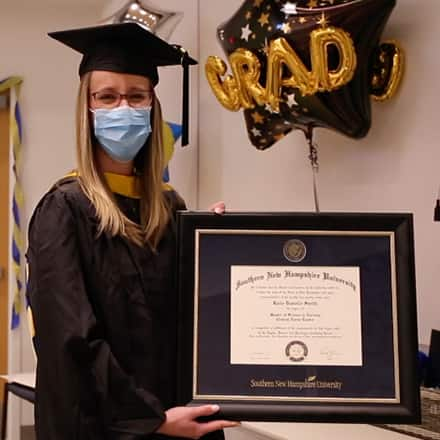 May 18, 2021
Just a couple of days after the SNHU community celebrated graduates with a virtual Commencement, the university coordinated a surprise diploma delivery for MSN graduate Katie Smith at Dartmouth-Hitchcock Medical Center in New Hampshire.