What Degree Do You Need to Become a Nurse?
The degree you'll need to become a nurse depends on your professional goals. While most nurses start with an associate or bachelor's degree in nursing, some will go on to earn a master's or doctorate to advance their career. Regardless of the degree you choose, you'll also need to pass the NCLEX-RN exam to become a licensed registered nurse (RN).
While it may seem obvious that you'll need a nursing education to become a nurse, there are few things to know about how to proceed. Nursing is a field with many pathways. The required degree level and other qualifications you'll need to break into and advance in the profession depend on your career aspirations.
Most nurses begin with an associate or bachelor's degree in nursing. Some will then earn an advanced degree, further specializing their practice and gaining greater industry expertise.
What Qualifications Do You Need to Become a Nurse?
Regardless of which educational pathway is right for you, you'll need to pass the National Council Licensure Examination, or NCLEX-RN, to become a licensed registered nurse (RN).
Earning this credential is the minimum qualification needed to become a nurse. To sit for the exam, you'll need an Associate Degree in Nursing (ADN), nursing diploma or Bachelor of Science in Nursing (BSN).
The ideal path to achieving a nursing degree should align with your professional goals while also building on your experience in the healthcare field. With that in mind, let's look at the different nursing degree options available to you, should you want to become a nurse or grow your nursing career.
Associate Degree in Nursing or Nursing Diploma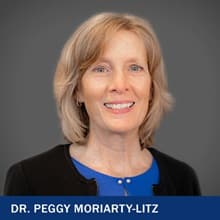 One educational pathway to becoming a registered nurse is earning an ADN from a two-year program at a community college or vocational school or a diploma from an approved nursing program.
"While a BSN is the optimal way to go, some second degree or non-traditional students might choose one of these options," said Dr. Peggy Moriarty-Litz, chief nursing administrator at Southern New Hampshire University (SNHU).
An ADN or diploma is also an educational stepping stone for licensed practical nurses (LPNs), the health services professionals who provide basic nursing care under the direction of RNs. If an LPN aspires to become an RN, this incremental approach "is a great way to earn some money while going to school," Moriarty-Litz said. "It also lets LPNs build upon their foundational educational knowledge."
While the nursing profession embraces nurses from all backgrounds and levels, "we encourage them to continue on their education to earn a baccalaureate degree, a master's degree and even beyond," said Moriarty-Litz.
To this end, many colleges and universities offer degree programs that build on a student's existing credentials, such as the:
These bridging degree programs let you develop your professional identity as an RN. At the same time, you progress in your career by opening doors to nursing positions in an array of settings, from hospitals and doctor's offices to schools and long-term care facilities.
Bachelor of Science in Nursing
"A baccalaureate education is the preferred route for preparing someone to take the licensure exam in nursing," said Moriarty-Litz. A bachelor's degree in nursing can take about four years to complete and is offered at accredited colleges and universities.
"A nurse prepared at the baccalaureate level is required to have the knowledge, skills and attitudes to deal with the increasing complexity of patient care, which is the result of increased life expectancy, a more diverse patient population and rapid patient turnover in hospital admissions," Moriarty-Litz said.
In addition to the necessary science education, BSN-prepared nurses learn soft skills that are, in fact, vital skills in the profession. According to Moriarty-Litz, these skills include:
Communication: This means being able to converse clearly and effectively with people (patients and colleagues) from diverse backgrounds and cultures.
Collaboration: Working as part of inter-professional teams, including doctors, pharmacists, medical technicians and caseworkers, has become the standard of nursing and all health professions education, according to the National League for Nursing (NLN PDF source).
Critical thinking: Problem-solving through interpreting, analyzing, and evaluating is deemed an essential skill for nurses in a 2014 "Acta Informatica Medica" journal article.
Organization: "It's important for nurses to be organized and methodical in how they approach their responsibilities, especially since many aspects of nursing care are time-sensitive," Moriarty-Litz said.
Finally, hospitals employing larger numbers of BSN-educated nurses are associated with decreased patient mortality rates, according to research by Linda H. Aiken and her co-authors.
For these reasons, a 2010 IOM report recommended that 80% of nurses have a bachelor's degree by 2020. Yet as of September 2020, the American Association of Colleges of Nursing (AACN) found that the current nursing workforce "falls far short of these recommendations with only 64.2% of registered nurses prepared at the baccalaureate or graduate degree level."
In other words, nurses holding a bachelor's degree will be sought-after in the workforce. Many employers of nurses require or prefer new hires to have a BSN, according to a 2020 AACN survey. Sometimes employers will provide registered nurses a specific timeframe to earn the degree.
Learn more about what a BSN is and why it pays to advance with one.
Advanced Degrees in Nursing
According to the IOM report, nurses with graduate degrees are needed to "assume roles in advanced practice, leadership, teaching and research." The IOM continues:
"While 13% of nurses hold a graduate degree, fewer than one percent have a doctoral degree. Nurses with doctorates are needed to teach future generations of nurses and to conduct research that becomes the basis for improvements in nursing science and practice."
Advanced degrees in nursing include:
Master of Science in Nursing (MSN): Advanced practice nurses like nurse practitioners (NPs), clinical nurse specialists (CNSs), certified registered nurse anesthetist (CRNAs) and certified nurse-midwives (CNMs) require an MSN degree and are helping to extend the reach of primary care, according to the AACN. You may elect to narrow your focus within an MSN program – perhaps with an MSN in Healthcare Quality and Safety, Population Health or Nurse Executive Leadership.
Master's in Nursing Education: For nurses with an aptitude for teaching or mentoring, an advanced degree in nursing education lets you train and educate current and future nurses. While the demand for nursing programs is great, many institutions lack prepared nurse educators, according to Moriarty-Litz. According to the AACN, 80,407 qualified nursing school applicants were turned away in 2019 due in part to a faculty shortage (AACN PDF source). A master's in nursing education prepares you to work in educational settings, such as schools of nursing or universities, while clinical educator tracks train you to work as a staff educator in long-term care or acute care settings. "Nursing education is a wide-open field with needs for instructors in face-to-face as well as online educational programs," Moriarty-Litz said.
Dual Degree Programs: These programs let you specialize by combining an MSN with a second advanced degree, such as a Master of Business Administration (MBA), Master of Public Health (MPH), Master of Health Administration (MHA) and other related master's degrees.
Doctor of Philosophy (PhD) or Doctor of Nursing Practice (DNP): The former trains scientists and researchers, while the latter targets practitioners. Yet both advance nursing practice, wrote Shaké Ketefian and Richard W. Redman in their 2015 journal article examining the programs (NCBI PDF source).
If you want to explore the role a graduate nursing program can play in your nursing career, learn more about what an MSN degree is.
Is Nursing School Difficult?
Succeeding in a nursing program takes effort and a great deal of determination. If you're already practicing in the field as an RN or working in another career, you may consider attending an online nursing school that can offer you greater flexibility than you might get on a traditional college campus.
Taking online courses that operate on short term lengths with weekly requirements can allow you to advance your nursing career on your schedule, and there are many time management strategies you can practice to keep yourself on track.
If you've ever considered the field of nursing, the current nursing shortage indicates that now is the time to change that consideration into a solid to-do. A lot of factors, from a changing healthcare system to aging Baby Boomers and many Registered Nurses (RNs) nearing retirement, are contributing to a "critical shortage for nurses" in the U.S., according to the American Nursing Association (ANA).
The shortage means RNs are projected to see employment growth of 7% by 2029, faster than the average for all occupations, the U.S. Bureau of Labor Statistics (BLS) reports.
How Long is Nursing School?
The length of nursing school depends on the degree you choose. For example, an ADN is typically considered a two-year degree, while a BSN usually takes four years.
Different positions require different levels of nursing education. Ultimately, the type of degree you need to become a nurse depends, in part, on the kind of nurse you want to be.
Fortunately, there is a range of options: from the bedside to the boardroom, hospitals to hospices, schools to specialty niches, and opportunities in between.
Some types of nurses and their required level of education include:
Surgical Assistant Registered Nurse, ADN, BSN preferred
Nurse Case Manager, BSN
Critical Care Registered Nurse, BSN
Nurse Practitioner, MSN
Clinical Nurse Specialist, MSN
The key is to identify your personal career goals and aspirations and then build on your credentials and experiences along the way.
The number of terms your school offers each year, coupled with the number of courses you can take, can also adjust your timeline. If you have any transfer credits from an unencumbered RN license or previous college experiences, you may be able to finish faster if you attend a transfer-friendly school.
Can You Get Your RN License in 2 Years?
If you pursue an associate degree in nursing, that's typically a two-year program that prepares you to sit for the NCLEX exam – a requirement for licensed nurses. The timeline all depends on your pacing and the institution in which you begin your nursing education.
Some nurses obtain their RN license before moving on to a bachelor's degree. If you choose to become an RN first, you can start practicing in the field while working toward your next credential – pairing your experience with your education.
How Many Credit Hours Does it Take to Become a Nurse?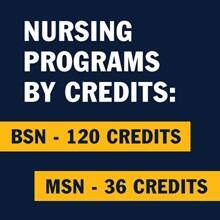 The program you are pursuing determines the number of credit hours it takes to earn a nursing degree. If you're wondering what a credit hour is, the U.S. Department of Education (DOE) defines it as one hour of class time and two hours of student preparation time each week over the course of a semester or quarter.
A BSN at SNHU, for example, is 120 credits, but your unencumbered RN license counts toward 45 of those, and you can transfer in up to 45 more. So, that would leave just 30 additional credits you would need to complete.
Should you wish to earn an MSN, you'll find that many tracks are 36 credits in length – or about 12 courses. Some colleges offer RN-to-MSN programs for those who want to accelerate their educational timeline.
Whichever nursing path you choose, you're positioning yourself to make a difference in healthcare and the lives of others while creating a career with incredible opportunities.
Sofia Tokar is a freelance copywriter and editor in higher education. Follow her on Twitter @stokar or connect on LinkedIn.
Explore more content like this article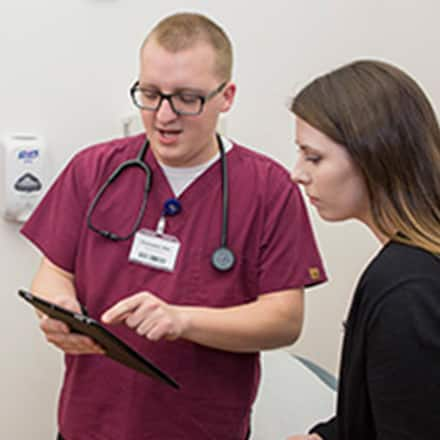 October 14, 2021
So many career paths can leave new and seasoned nurses alike wondering which specialty is right for them. To help, we've compiled a list of the 16 types of nurses employers are looking to hire, including information on salary, growth potential and required nursing degrees.
October 05, 2021
Both the nursing profession and some employers are calling on registered nurses (RNs) to obtain a Bachelor of Science in Nursing (BSN) to improve safety and help prepare for future healthcare challenges.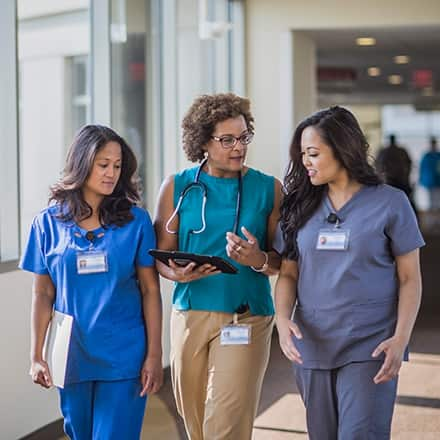 September 30, 2021
While nursing has always been a respected career, many people don't know that there are actually several different levels of nursing degrees and many different specialties available.